Want to Choose a Grandstand Tensile Structure Supplier and Manufacturer?
November 12,2019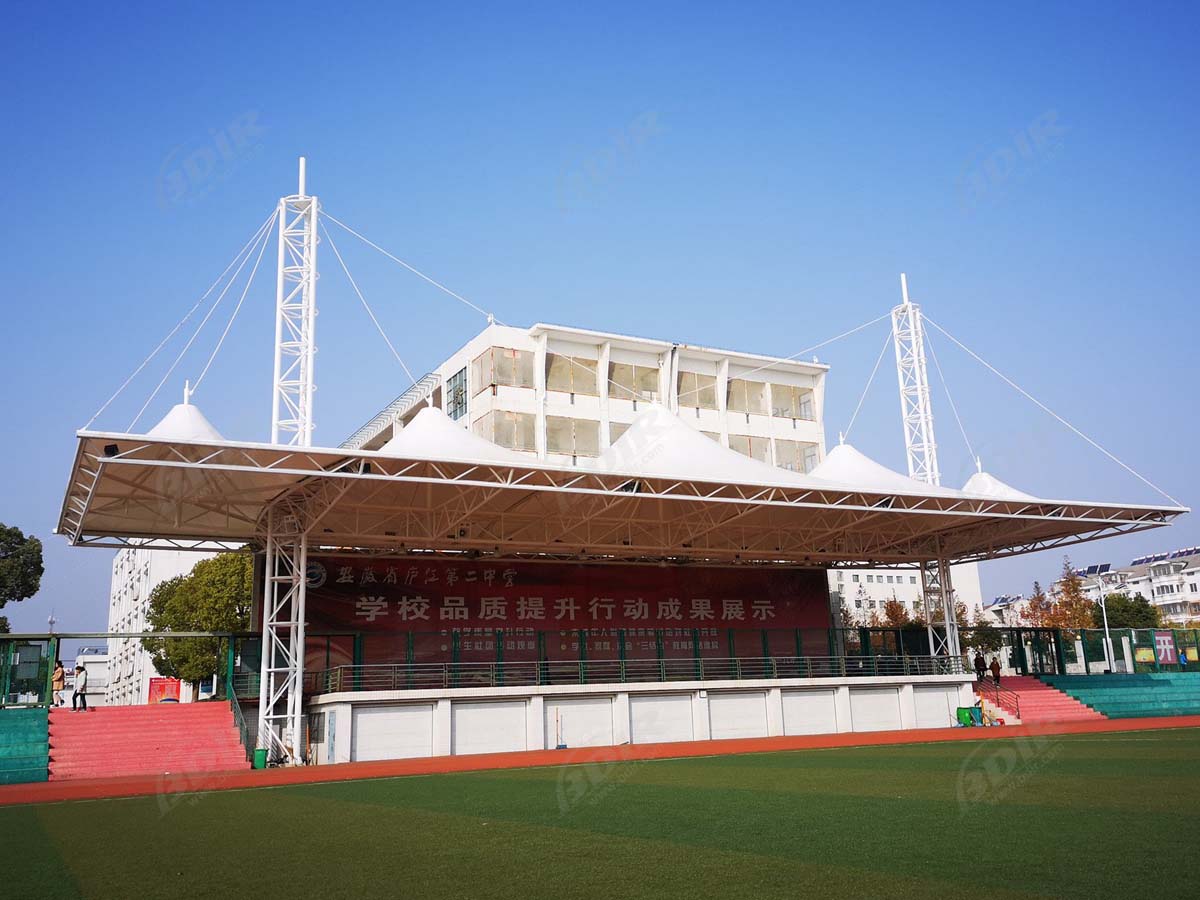 The tensile structure stands generally refer to the stands that use the tensile structure engineering. tensile structure engineering is usually built on the top of the stands to protect the sun and rain. With the continuous improvement of science and technology and aesthetic level, the beautification effect of sports stands has been paid more and more attention. The film structure is presented with its unique beautiful curved surface, which is simple, bright, rigid and soft, and the perfect combination of force and beauty. With a refreshing feeling, this is also the tensile structure stand is loved by the majority of people.

So what are the advantages and characteristics of the tensile structure stand? The following is explained by BDiR. tensile structure stands are a great application of tensile structure engineering, and tensile structure buildings can cover the entire stands very well. The tension structure of the tensile structure makes the space span of the building large, and at the same time reduces the structure of the grandstand building, so that the overall weight of the tensile structure grandstand structure is reduced, so that the construction is easy and safe. This is also an important reason for the choice of tensile structure stands. The surface of the tensile is coated to prevent the erosion of dust and rain, and to protect the tensile structure from the use of the product.

The use of tensile structures in sports stands can better reflect this characteristic of tensile structures. Compared with traditional stands, the stadium tensile structure stands the atmosphere of the stands, the lines are simple and clear, can shade and shelter from the rain, and combines practicality and elegance. It has the characteristics of beautiful shape, large space span, light weight and long service life. The structure of the stadium tensile structure is beautiful and generous, and the space span is large. It better reflects the advantages of the tensile structure building space span, and the construction period is short. The characteristics of tensile structure are getting more and more attention. It is precisely because more and more designs use tensile structure to replace traditional concrete buildings, and the tensile structure is affordable, tensile structure companies are also increasing rapidly, and tensile structure engineering is everywhere. visible.

BDiR tensile structure is widely used in commercial plazas, stadiums, bus stations, toll stations, sewage pool cover tensile structures, biogas tank cover tensile structures, transportation facilities, environmental protection facilities, landscape facilities, cultural facilities, parking sheds, steel structure workshops, etc. The tensile structure is designed and installed, and the tensile material is processed.

Hot Search:
Previous: What are Applications of Gendesic 360 Immersive Projection Dome Tents?
Next: Why Chose Geodesic Dome Tent for Greenhouse?
Archives
News at BDiR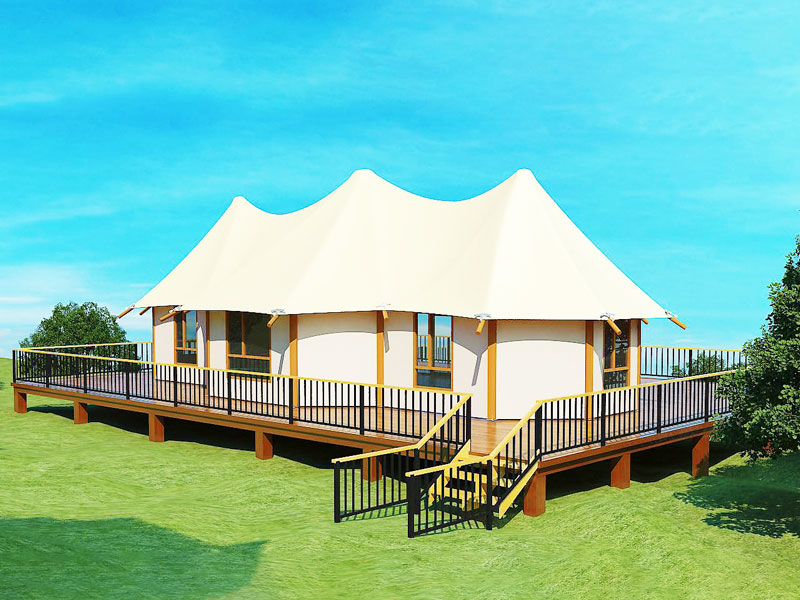 How to Customize Your Own Glamping Tent
July 29,2022
Glamping tents are available in a variety of styles, perfect for your next family vacation. Choose from beautiful, custom-designed tents or demos. Many luxury tents feature an on-site spa, full 5' sidewalls and steel D-rings at the eaves. Having 6+ foot s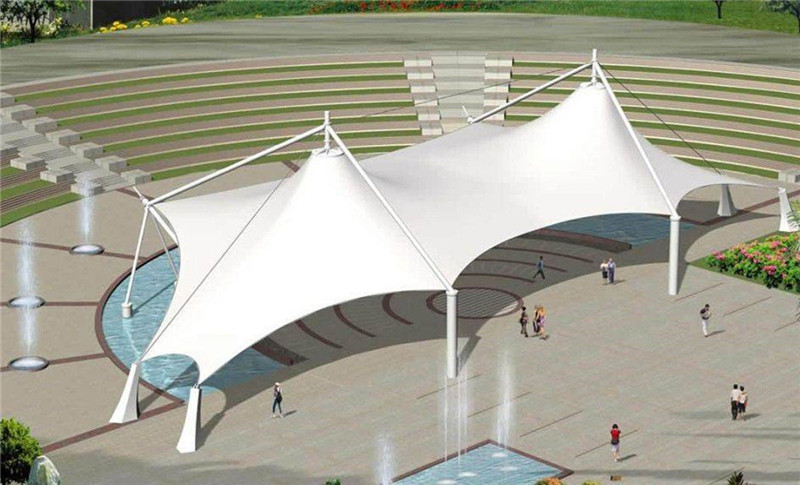 Tensile Structure Uses and Advantages
July 27,2022
A tensile structure is a lightweight fabric structure that carries loads by utilizing tension. Stretch Structures Fabric Structures describe various stretch film structures and the current state of knowledge. Tensile fabric structures are commonly used in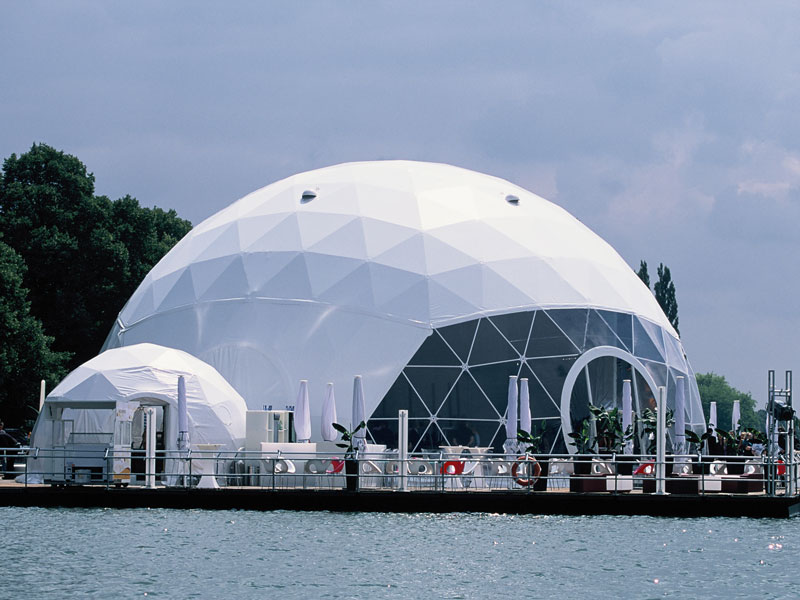 Geodesic Dome Tents Suitable for Living and all Types of Activities
July 22,2022
Geodesic domes have become popular venues for events. They are perfect for a variety of uses including exhibitions, wedding banquet halls, press product launches, makeshift classrooms, ice rinks, and even swimming pool yurts. You can even build one yourse
Watch Our Videos
Luxury Eco Friendly Tent Structures Lodges for Tea Garden Holiday Hotel
Luxury Sustainable Hospitality Eco Tent Structure Villas