Tensile Structure Uses and Advantages
July 27,2022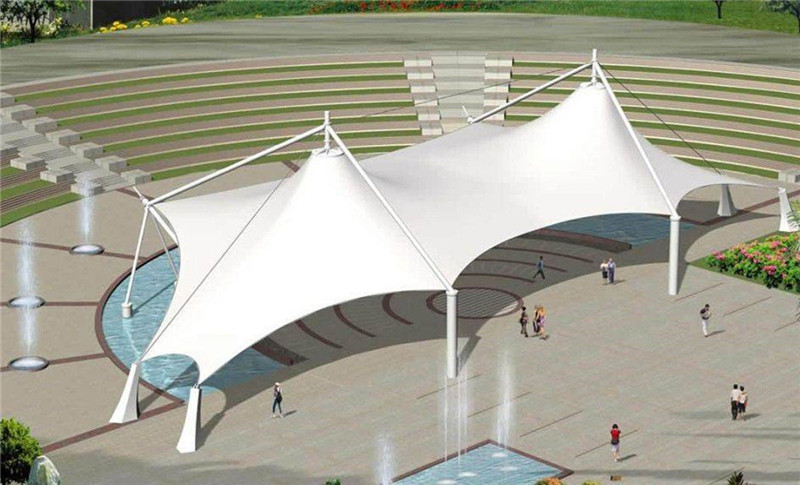 A tensile structure is a lightweight fabric structure that carries loads by utilizing tension. Stretch Structures Fabric Structures describe various stretch film structures and the current state of knowledge. Tensile fabric structures are commonly used in transportation facilities, buildings, and other applications that require a high degree of sustainability and aesthetics. They can also be used as a lightweight alternative to steel frames, such as skyscrapers, playground shade structures, garden shade structure, etc.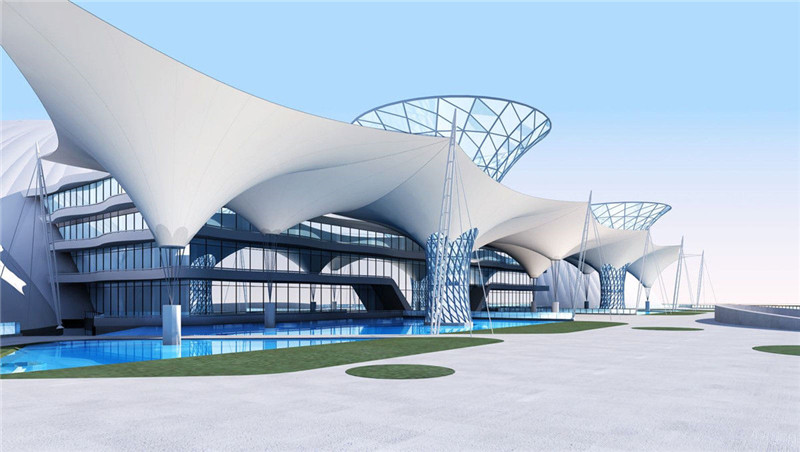 The design of tensile structures can vary depending on the needs of a specific project. They are often used to provide shade or shade to buildings. The beauty of tensile structures makes them an attractive option for many types of facilities. They also offer a unique combination of reliable functionality and aesthetic appeal. These benefits make them very popular structural systems. Some examples of tensile structures are listed below.Tensile structures can be designed with large or small areas. It can cover large spaces such as event venues, stadiums, performance venues or military structures. Smaller examples include outdoor restaurants, rooftop bars, tension shade sails, and more. Tensile construction is an excellent choice for outdoor applications because it gives an outdoor feel and is weather resistant.Due to its unique membrane tension properties, the tensile fabric structure has a uniquely elegant form. Its translucency also provides soft, diffused natural light. Artificial lighting can also be used to generate external lighting. Tensile structures can be used to create prefabricated modular buildings or as lightweight elements of existing structures. They are one of the most cost-effective options on the market. When properly designed and constructed, tensile fabric structures can be very durable.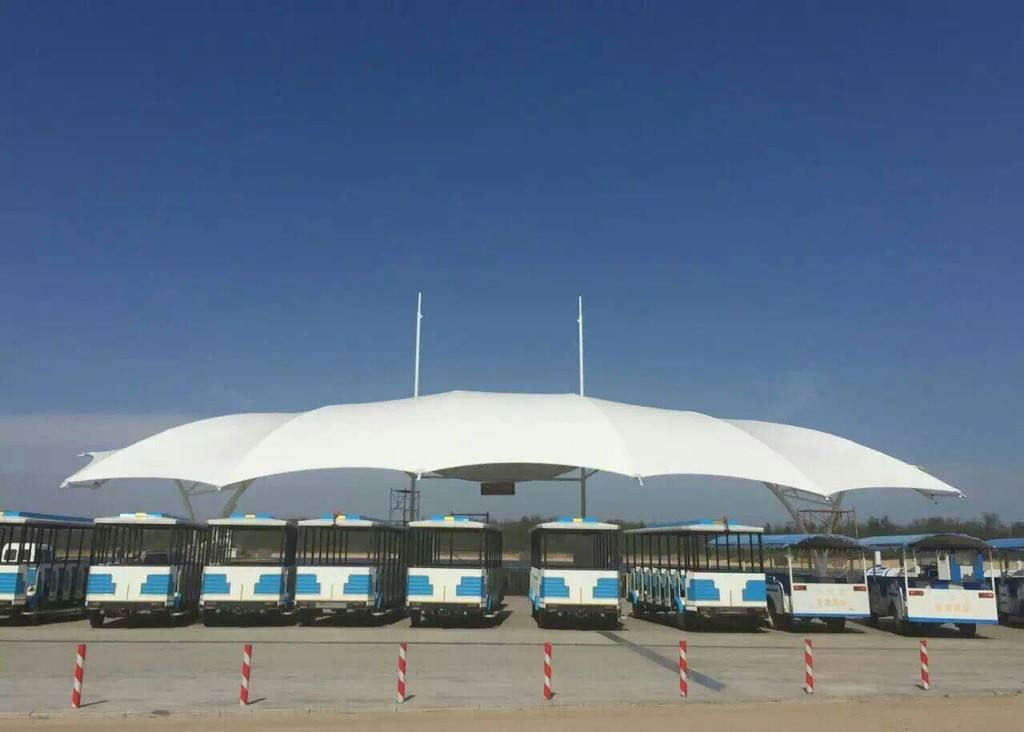 German architect Frei Otto was a seminal figure in the development of tensile architecture. Frei Otto's pioneering work demonstrates that the relationship between architectural and structural form is intimate and mutually beneficial. Frei Otto's monumental tensile building, the Hangende Dach in Munich, won the 2015 Pritzker Architecture Prize. It redefines structures and prefabricated systems and shows that they are compatible with sustainable design.Stretch fabrics are typically combinations of fibers used in various applications. Tensile structure details have many advantages, including the ability to minimize the surface area between the dots. Plus, it's very efficient and maximizes the use of expensive, high-strength fibers. And because it's light, it's also durable. If you are looking for tensile structures for your project, please contact us today!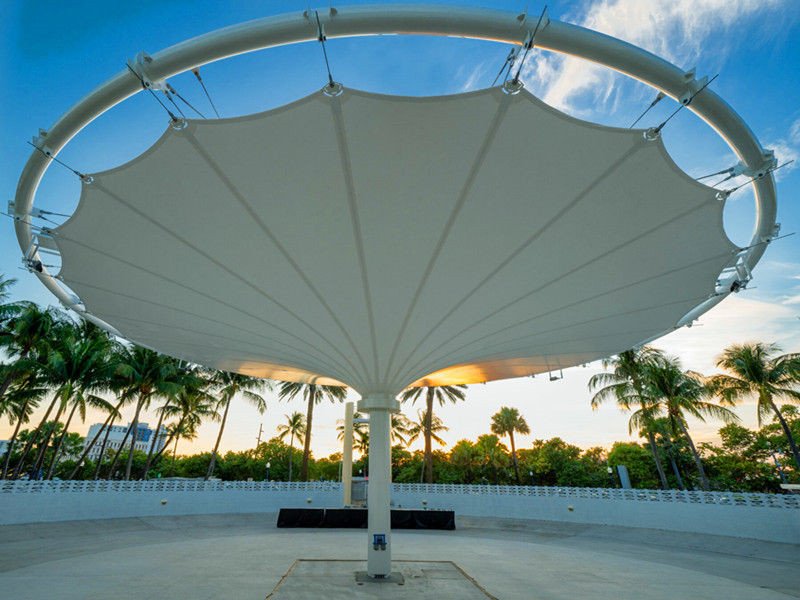 Tension structures are more cost-effective and use less material than tension fabric buildings. Tensile structures can create entire buildings, making them the first choice for complex design work. tensile fabric structures are typically made of thin fabrics that are pulled in opposite directions to create a double curvature. The double curvature doubles the stiffness of the fabric. Tensile structures can span great distances without intermediate supports.
Hot Search:
Previous: Geodesic Dome Tents Suitable for Living and all Types of Activities
Next: How to Customize Your Own Glamping Tent
Archives
News at BDiR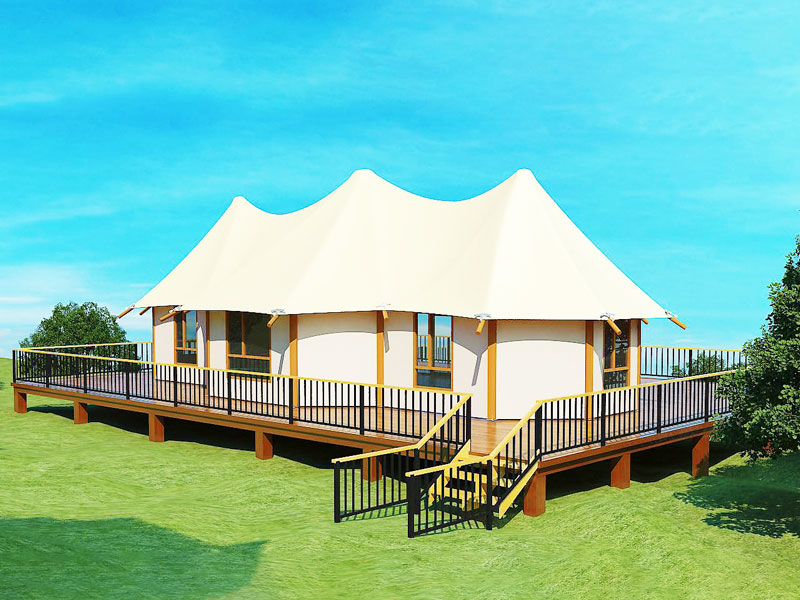 How to Customize Your Own Glamping Tent
July 29,2022
Glamping tents are available in a variety of styles, perfect for your next family vacation. Choose from beautiful, custom-designed tents or demos. Many luxury tents feature an on-site spa, full 5' sidewalls and steel D-rings at the eaves. Having 6+ foot s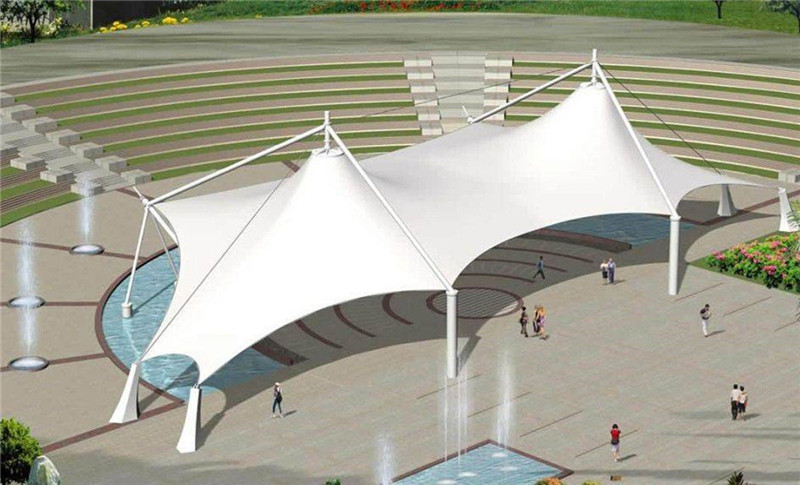 Tensile Structure Uses and Advantages
July 27,2022
A tensile structure is a lightweight fabric structure that carries loads by utilizing tension. Stretch Structures Fabric Structures describe various stretch film structures and the current state of knowledge. Tensile fabric structures are commonly used in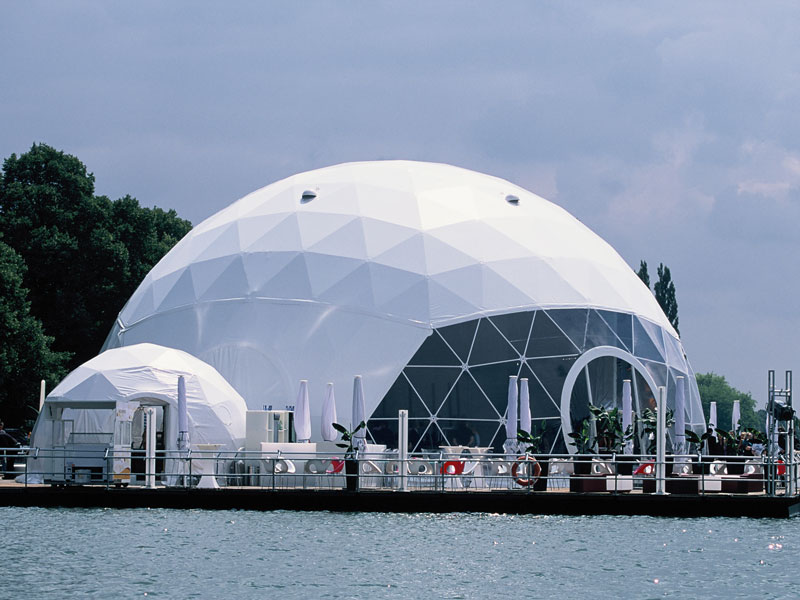 Geodesic Dome Tents Suitable for Living and all Types of Activities
July 22,2022
Geodesic domes have become popular venues for events. They are perfect for a variety of uses including exhibitions, wedding banquet halls, press product launches, makeshift classrooms, ice rinks, and even swimming pool yurts. You can even build one yourse
Watch Our Videos
Luxury Eco Friendly Tent Structures Lodges for Tea Garden Holiday Hotel
Luxury Sustainable Hospitality Eco Tent Structure Villas