Tensile Fabric Shade Structure - Big Market in Indonesia.
November 08,2019
Transportation infrastructure has always been the focus of Indonesia's infrastructure investment. The output value of transportation infrastructure accounts for 60%-65% of the total infrastructure industry output value. BMI expects Indonesia's investment in transportation infrastructure to continue to increase after 2014, while the proportion of total infrastructure output will increase further. From the perspective of subdivision, infrastructure construction in road and bridge has always occupied the most important position. In 2013, the total output value of transportation infrastructure reached 2.838 billion US dollars, of which the output value of road and bridge infrastructure was 1.511 billion US dollars, accounting for 53.25%; the proportion of railways, ports and airports was 16.77%, 15.57% and 14.41% respectively.
Indonesia's energy and utility infrastructure is also in short supply. In terms of power and energy, the Global Competitiveness Report 2014/15 shows that in 2014, Indonesia's electricity supply quality score was 4.3, ranking 84th out of 148 countries worldwide. BMI estimates that Indonesia's per capita electricity generation in 2014 was only 832 kWh, still at a low level. In terms of public utilities infrastructure, with the acceleration of urbanization in Indonesia in the past decade, the demand for water supply and gas supply facilities has been increasing.
Indonesia has the fourth largest population in the world, a fast-growing economy and a rapidly expanding city, making Indonesia a strong demand for urban residential/non-residential facilities. However, this market is vulnerable to economic fluctuations. According to BMI data, the economic crisis in 2009 caused the country's residential/non-residential annual output to fall by more than 20%. Since 2010, the growth of the residential/non-residential market has been relatively stable, which is basically consistent with the growth of Indonesia's GDP.
Tensile membrane structure is widely used in infrastructure construction in Indonesia, and can be divided into six major sections. They are sports facilities, commercial facilities, cultural facilities, transportation facilities, industrial facilities, and landscape facilities. The specific subdivisions can be divided into these categories:
Sports facilities:

stadiums, gymnasiums, fitness centers, swimming pools, tennis halls, training centers, golf courses, etc.

Commercial facilities:

shopping malls, shopping centers, hotels, restaurants, commercial streets, etc.

Cultural facilities: exhibition center, theater, conference hall, museum, botanical garden, aquarium, performance center, tourist area, holiday resort, stage, music square, etc.

Transportation facilities: airports, railway stations, bus stations, toll stations, terminals, gas stations, parking lots, etc.

Industrial facilities: factories, warehouses, research centers, foreign centers, greenhouses, logistics centers, large parking sheds.

Landscape facilities:

building entrance, signage, pedestrian street, real estate company, community garden, etc.
BDiR Inc. is engaged in offering a complete turn-key solution for all our customers needs. We offer design, installation, fabrication and maintenance services for all types of Tensile Structures
Hot Search:
Previous: Why Dubai (UAE) Use Membrane Structure for Carport Shades?
Next: What is the Landscape Tensile Membrane Structure?
Archives
NEWS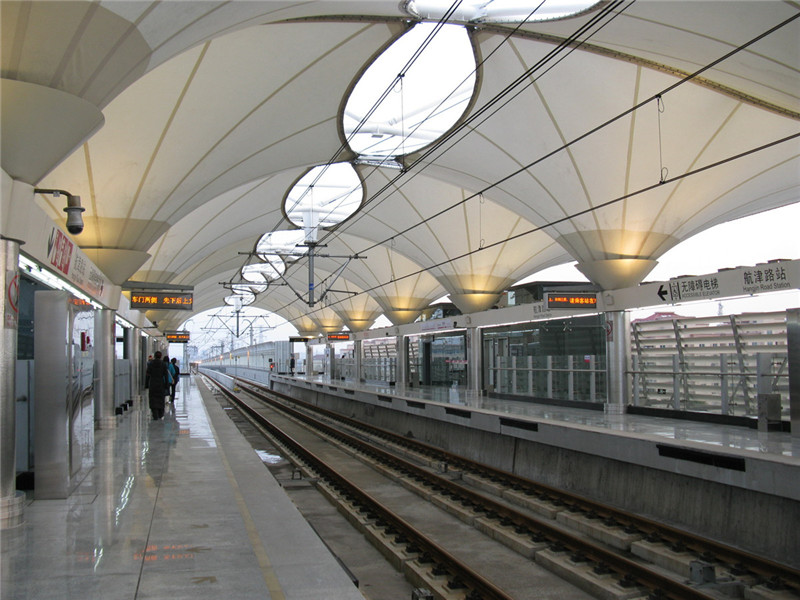 Why Transportation Facilities Choose Fabric Membrane for Shade Sails?
June 05,2020
Nowadays, the application of tensioned structures in transportation facilities has become very common. What have seen many gas station and toll station build with fabric tensile structure.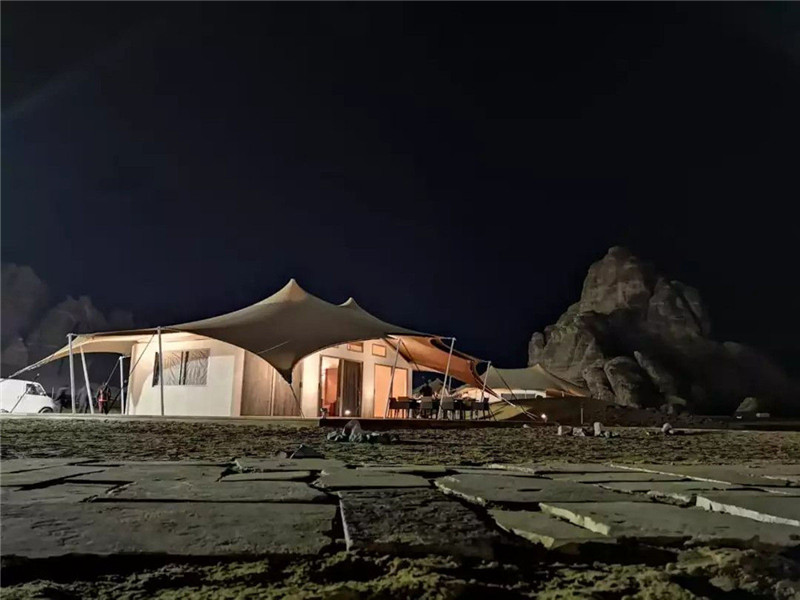 Luxury Tent Hotel Makes Your Guest's Stay at Al Ula More Glamorous
June 04,2020
Living in an outdoor tent does not mean your guest's accommodation has to be ascetic. BDiR designs and engineers luxury cabin tents that can withstand severe weather conditions and offer ultimate comforts for your guests at the same time. Welcome to explo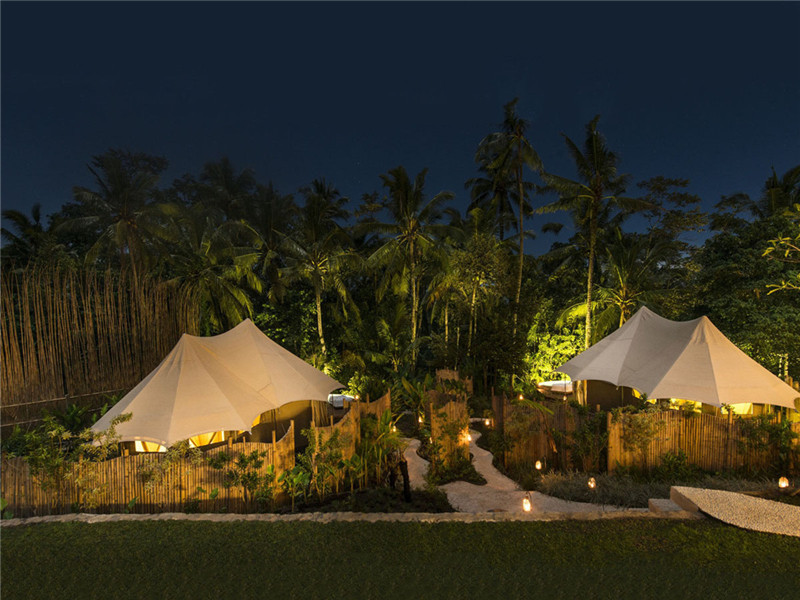 Would It Be Difficult to Maintain Luxury Tent Hotel?
June 02,2020
The Luxury Camping Tent we manufactured has an expected life span of at least 25 years. Therefore, you don't not to worry about the maintenance for our PVC and PVDF covering material have good self cleaness and duaribility.
VIDEOS
Luxury Eco Friendly Tent Structures Lodges for Tea Garden Holiday Hotel
Luxury Sustainable Hospitality Eco Tent Structure Villas
News Hot Search