What is the Landscape Tensile Membrane Structure?
November 08,2019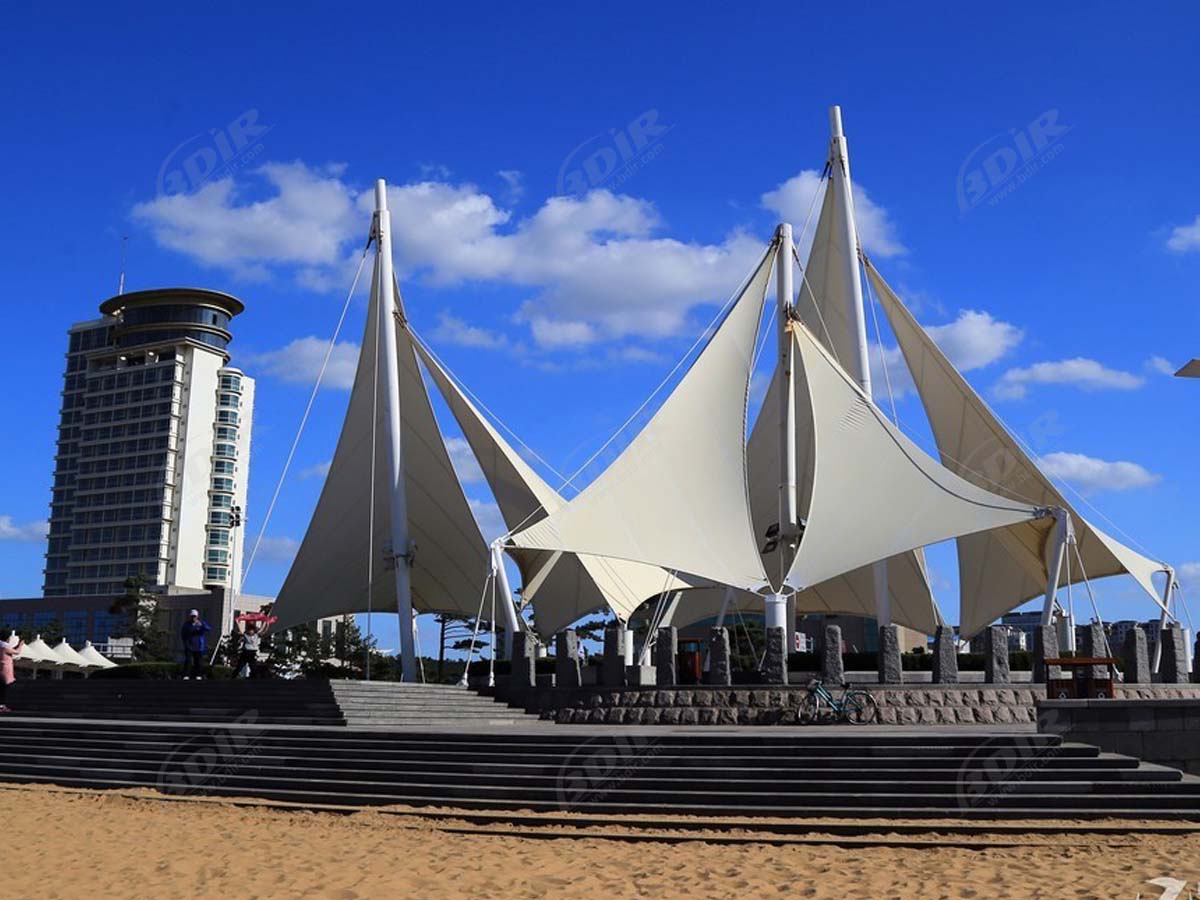 The central area of a city reflects the geography and ethnic customs of a city, and it is also a sign of the degree of urban cultural development. However, the landscape design has both extraordinary and artistic value, and it can make the public happy and happy with the public. The numerous advantages of membrane construction are used in urban design. The membrane structure has become more and more mature in the world and is gradually becoming more known.
The landscape membrane structure is a perfect combination of architecture and art. It is a brand-new architectural structure model involving architecture, fine chemicals, structural mechanics, computer technology and many other fields. It is a combination of a high-strength flexible film material and a support system to form a stable curved surface with a certain rigidity, and can withstand the spatial structure of a certain external load, giving an ancient and modern aesthetic! In the development of the membrane structure, because It is mainly used in airports, stadiums, parking lots, landscapes, etc.
Landscape tensile structures are extensively used in many places as they come with the easy installation. We offer a wide range of structures in various designs and colors. We offer professional installation with durable structure. It can be used in many places like schools, amusement parks, recreations, Special Events, Sports Arenas etc.
Characteristics of the landscape membrane structure:
1. The landscape film structure relies on modeling and color, and can combine natural conditions and ethnic customs to enjoy the romantic space of nature;
2. For a building of the same size, if the membrane structure is used, the cost is only one-half or less of that of a traditional building, especially when it is a long-span building with short-term application;
3. Since the film material itself has good light transmittance), the building space can obtain natural diffused sunlight during the day, which can save a lot of energy for lighting;
4. The protective coating on the surface of the membrane material has the characteristics of temperature resistance, and it is not sticky, so that the dust falling on the surface of the membrane material can be self-cleaning by the natural washing of rainwater.
Design & Build your Shades Canopy, Pls Contact:
Email: sales@bdir.com
Whatsapp: +8618998941068
Hot Search:
Previous: Tensile Fabric Shade Structure - Big Market in Indonesia.
Next: Why Tensile Structure Choose EFFE Membrane?
NEWS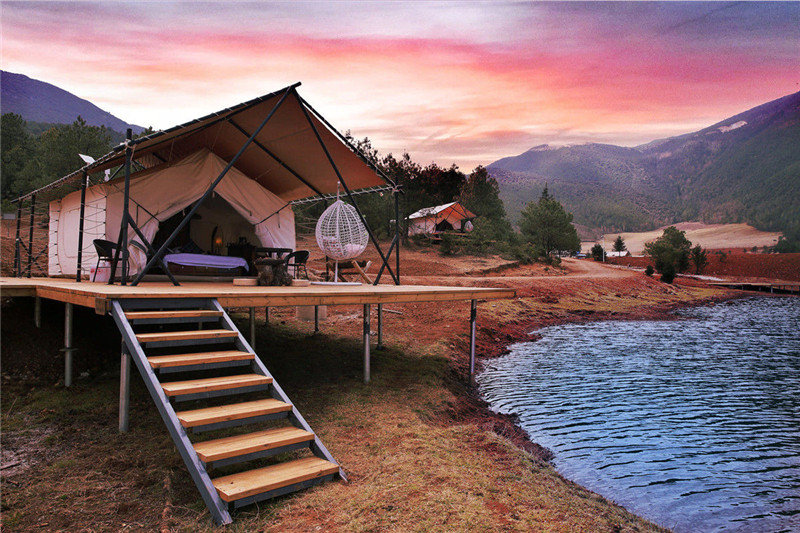 Put Go Glamping to Krimmler Wasserfaelle on Your Travel Bucket List in the Post-Covid-19 World
July 01,2020
If you have an intriguing campground like Krimmler Wasserfaelle, try some prefab eco villa tents, it never fails to catch the heart of your guests and won't let you down in terms of ROI!
Return on Investment
July 08,2020
What is Return on Investment(ROI)? Return on investment (ROI) is a financial ratio used to calculate the benefit an investor will receive in relation to their investment cost. It is most commonly measured as net income divided by the original capital c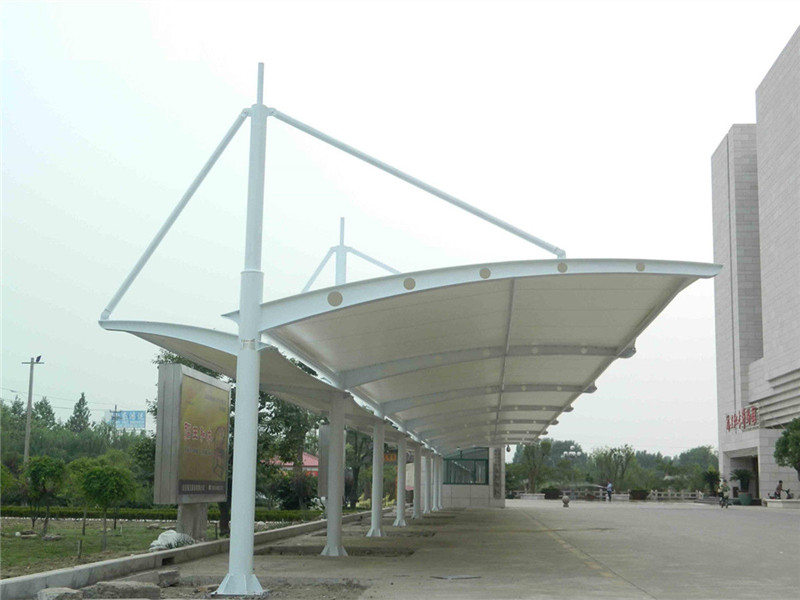 How to Stretch the Membrane Cloth of the Tensile Car Parking Shed ?
June 29,2020
Membrane structure is also called fabric membrane structure. There is an important link during construction, which is tensile forming. Tension forming of membrane cloth is very critical, and it is also a step we need to strictly implement.
VIDEOS
Luxury Eco Friendly Tent Structures Lodges for Tea Garden Holiday Hotel
Luxury Sustainable Hospitality Eco Tent Structure Villas
News Hot Search