Latest Design Customized Brand Glass Dome House
March 11,2020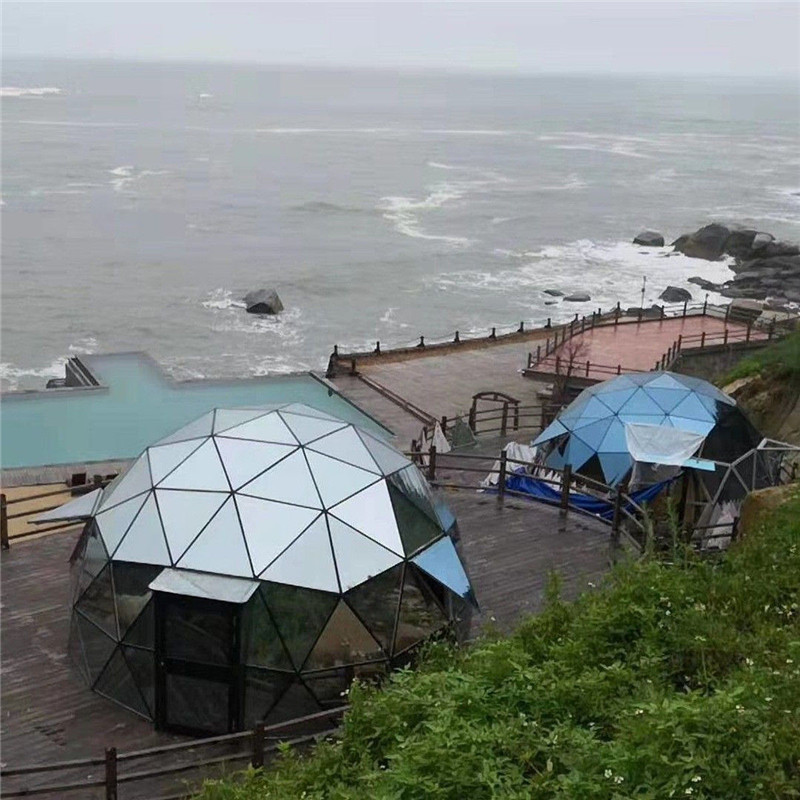 The glass dome designed by the tent company has been put into use and has been exported to many countries in Europe, America, Australia, the Middle East and South America. Glass domes can be used as guest rooms, family lounges, office areas, etc., and are welcomed by our customers.
The outside of the glass ball tent is translucent and clean. It can reflect different colors according to the environment, especially under the clear blue sky and white clouds. The glass ball reflects the deep blue sky. It is stable, clean, elegant and natural. It is very beautiful like a translucent crystal ball.
In the cold winter, inside the glass geodesic domes house, the sun is very warm and comfortable, quiet, you can enjoy this quiet time alone, or you can have tea or coffee with three or five friends, and it is very comfortable.
The frame material of the glass igloo is aluminum alloy profile. Aluminum alloy has many excellent properties. The most obvious feature is that the aluminum alloy has a light texture, high hardness, no deformation, no rust, corrosion resistance, easy packaging, transportation, and installation. The service life is very It is long, and the aluminum alloy material is easy to be reprocessed. It is green and environmentally friendly. It is the best material for glass balls.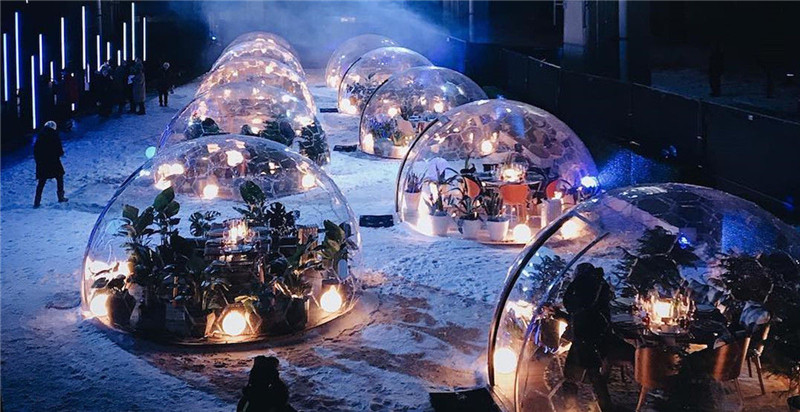 If you use glass dome tent to live, we can plan the corresponding rest areas, shower areas, toilets, activity areas and other areas for you, but we recommend that you buy related beds, shower equipment, etc., because the local purchase budget will be more Low, and transportation is more convenient.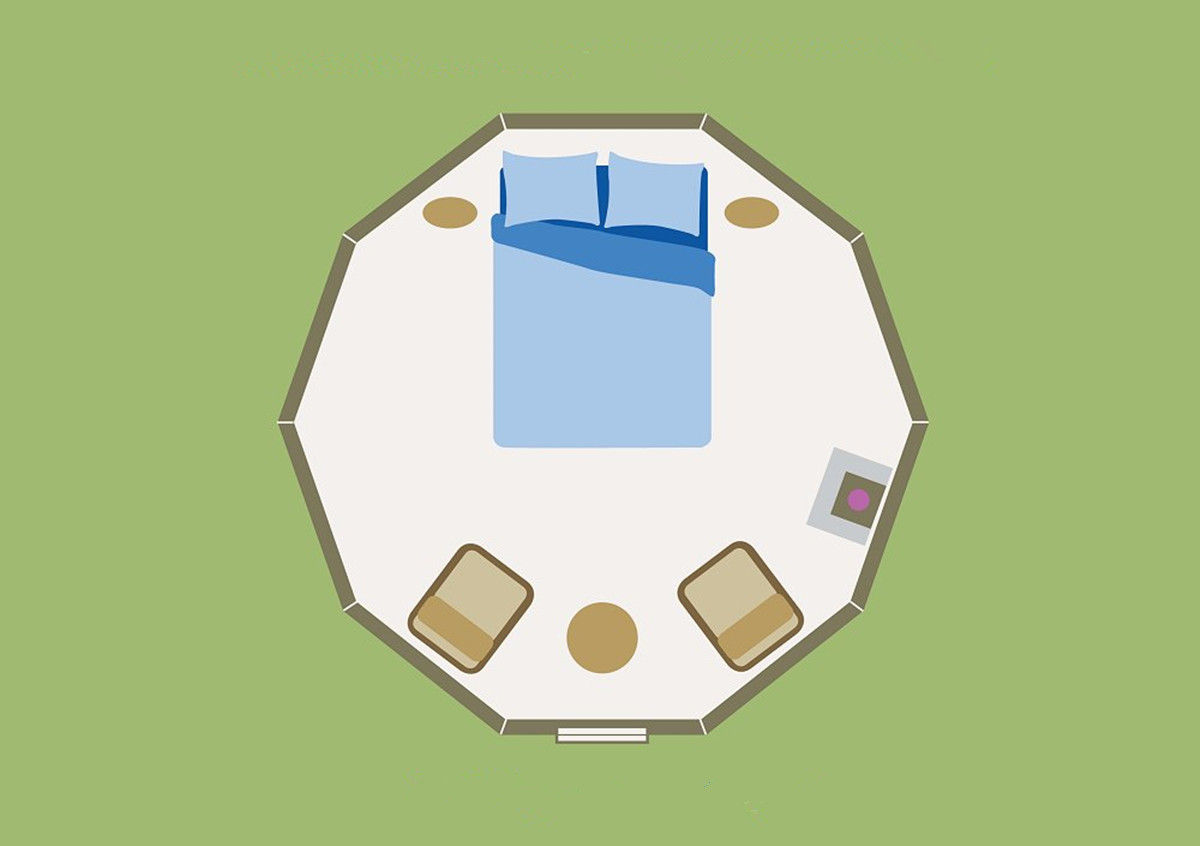 We will pack each part of the glass dome structure separately. The frame will be packed with foam paper to prevent the frame from being scratched by friction. The glass will be packed with a wooden box to ensure that the glass surface is clean and not shattered during transportation.
Hot Search:
Previous: How to install a Geodesic Dome Tent for Outdoor Event & Celebration & Exhibition?
Next: Geodesic Dome Tent - Explain what is perfect Prefabricated Modular Architechture
Archives
NEWS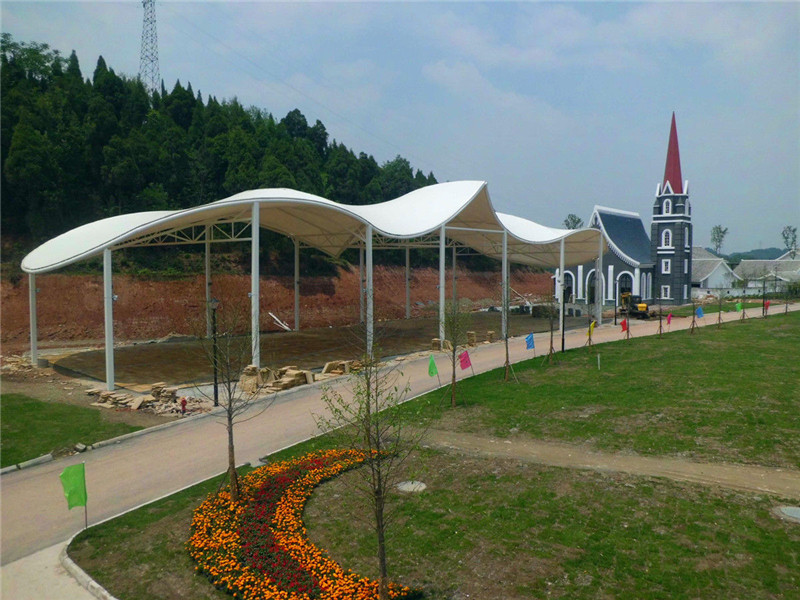 Modern High Quality Membrane Construction ,Fabric Building in Kazakhstan
April 03,2020
The Republic of Kazakhstan is a landlocked country located in Central Asia, with an area of ​​2,724,900 square kilometers, accounting for about 2% of the earth's land surface area, and the territory spans Asia and Europe.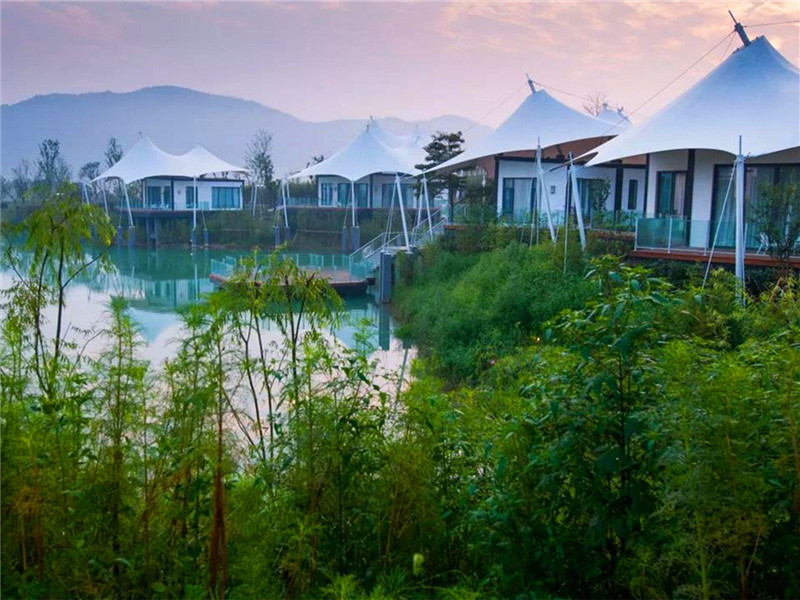 Uniquely Designed Luxury Safari Tents, Hotel Tents in Madagascar
April 02,2020
If you're tired of the same high-end hotels, or can't stand the normal hotel anymore?You can try wild luxury hotel tents, which have an experience and wild fun that ordinary hotels can't match.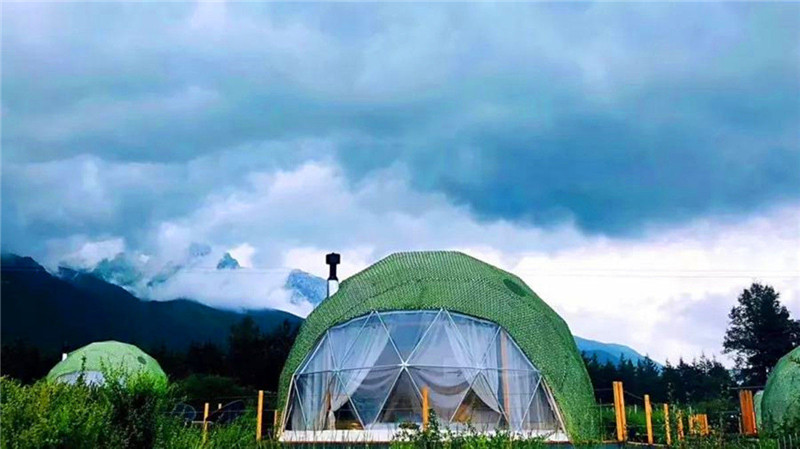 The Eco Dome Tent Blends in Harmoniously with the Landscape
April 01,2020
A true invitation to experience luxury in the mountains, in harmony with nature and its elements.
VIDEOS
Luxury Eco Friendly Tent Structures Lodges for Tea Garden Holiday Hotel
Luxury Sustainable Hospitality Eco Tent Structure Villas
News Hot Search