How to install a Geodesic Dome Tent for Outdoor Event & Celebration & Exhibition?
March 10,2020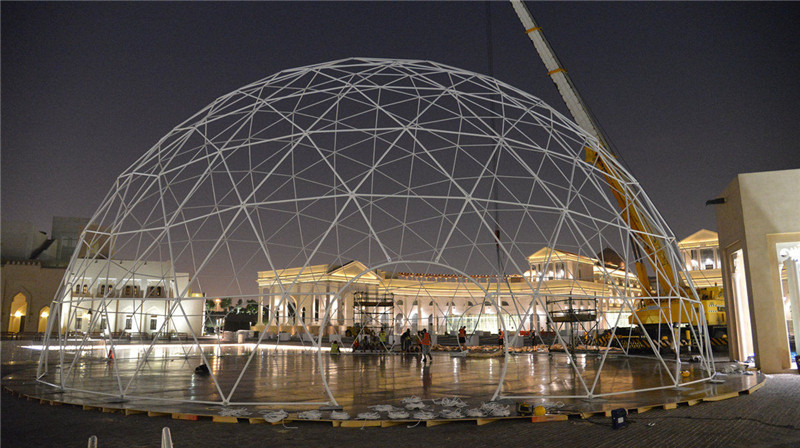 The spherical dome tent has a small packing area, is very convenient for storage and transportation, has large available space in practical use, and meets the requirements of aesthetics while being practical. The circular design reduces the resistance to the wind and greatly improves the wind resistance of the tent. The best choice of supplies for outdoor activities, exhibitions and other places. The rich accessories of the geodesic dome tent has left many consumers overwhelmed and unable to start to build with a pile of materials. Don't worry, just teach you how to install according to the installation tutorial provided, and complete the construction easily.
Before setting up the event geodome tent, make relevant preparations and determine the installation site. You need to check whether the accessories are complete. include :accessories, installer, installation guide, etc.
Do the preparatory work, the following briefly describes the installation steps:
1. Confirm the position according to the diameter of the tent, determine the orientation of the tent mouth, fix the tent base material with flat screws, and then build the first layer of pipe;
2. Install and fix the second layer and the third layer according to the number of the pipe. If the tent with a larger diameter needs the assistance of a scaffold or a crane, go to the top to complete the installation.
3. Cover the PVC fabric after setting up the frame. Align the tarpaulin opening with the frame door and cover.
Hot Search:
Previous: How to Design Drainage for the Fabric Architecture?
Next: Latest Design Customized Brand Glass Dome House
Archives
News at BDiR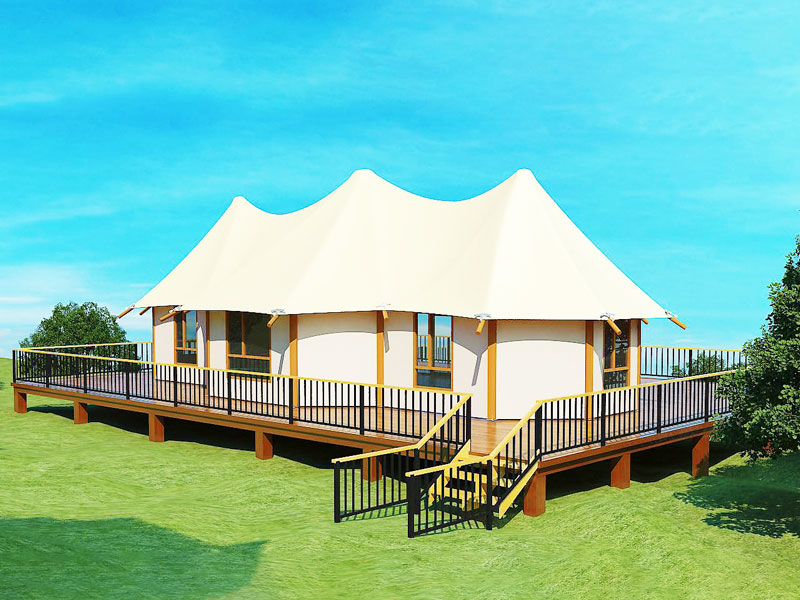 How to Customize Your Own Glamping Tent
July 29,2022
Glamping tents are available in a variety of styles, perfect for your next family vacation. Choose from beautiful, custom-designed tents or demos. Many luxury tents feature an on-site spa, full 5' sidewalls and steel D-rings at the eaves. Having 6+ foot s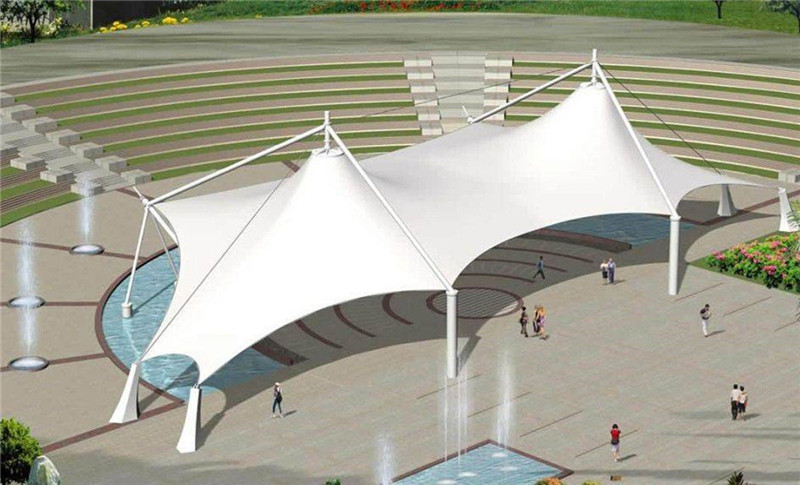 Tensile Structure Uses and Advantages
July 27,2022
A tensile structure is a lightweight fabric structure that carries loads by utilizing tension. Stretch Structures Fabric Structures describe various stretch film structures and the current state of knowledge. Tensile fabric structures are commonly used in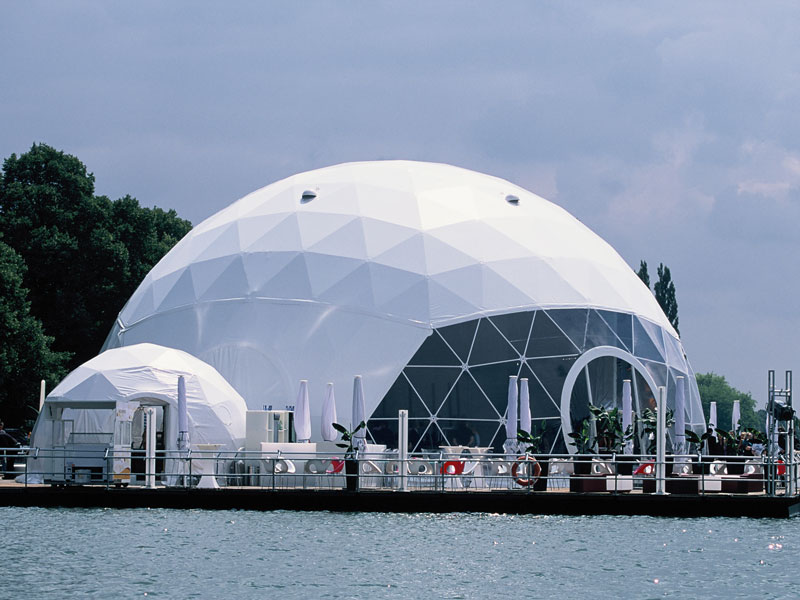 Geodesic Dome Tents Suitable for Living and all Types of Activities
July 22,2022
Geodesic domes have become popular venues for events. They are perfect for a variety of uses including exhibitions, wedding banquet halls, press product launches, makeshift classrooms, ice rinks, and even swimming pool yurts. You can even build one yourse
Watch Our Videos
Luxury Eco Friendly Tent Structures Lodges for Tea Garden Holiday Hotel
Luxury Sustainable Hospitality Eco Tent Structure Villas