What is Tension Structure & What are its Benefits
July 13,2022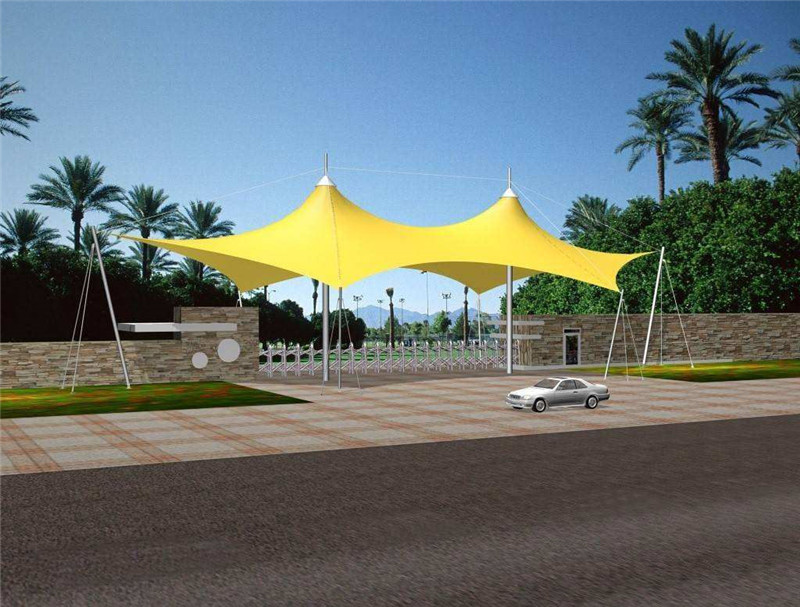 The basic concept behind tensile structures is the use of fabrics to create strong structural systems. These structures can be reinforced with high-strength cables at a much lower cost than traditional steel or concrete structures. While some fabric structures rely on mechanical devices to keep their structures in place, their reliance on these devices can lead to troubling deflation and other problems. The increasing acceptance of fabric structures makes tensile fabric structures a less controversial structural system.
While tensile architecture is better known today, its roots can be traced back to the Ice Age. The Siberian steppe is home to primitive human settlements made of animal skins draped between wooden sticks. This may be the first tensile structure because it is lightweight and easy to transport. Eventually, humans will develop ways to replicate these structures using more efficient and sustainable materials. Today, the process is widely used in large buildings. Tensile buildings can be used as general storage or waste management facilities. However, tensile buildings cannot be designed to include windows or support a solid roof. However, this does not limit design options. Instead, the steel frame of the structure can be adjusted to create dramatic shapes. Fabric can also be manipulated for interesting visual effects. This allows for a wider variety of applications than conventional construction.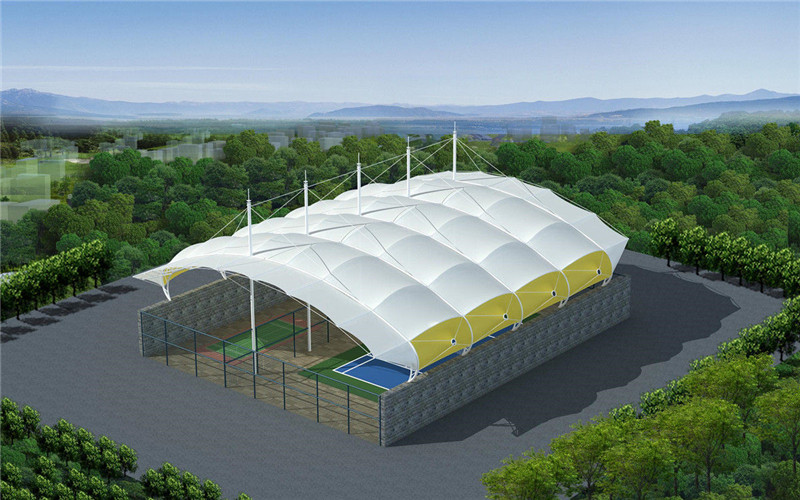 Another name for tension structures is tension fabric structures. retractable pergola shade cloth Tension fabric buildings are lightweight structure, easy to install, and can span great distances without the need for internal columns or poles. Tension fabric buildings typically include a steel frame for structural support, and the fabric acts as a protective covering that lets in natural light and protects from the elements. While this construction has the advantage of being able to span great distances, the fabric has little room for folds and is still durable. Now many scenic spots will have buildings that can also be used as permanent gazebo structures. The style is changeable and it is also an iconic building. In addition to being aesthetically pleasing, stretch fabric construction is also a very economical option. Tensile structures are easier to build and less expensive to maintain than traditional steel or concrete structures. Tensile fabric structures can be used in many different applications, from existing buildings to freestanding structures. Its unique geometry makes it one of the most versatile and affordable structures on the market.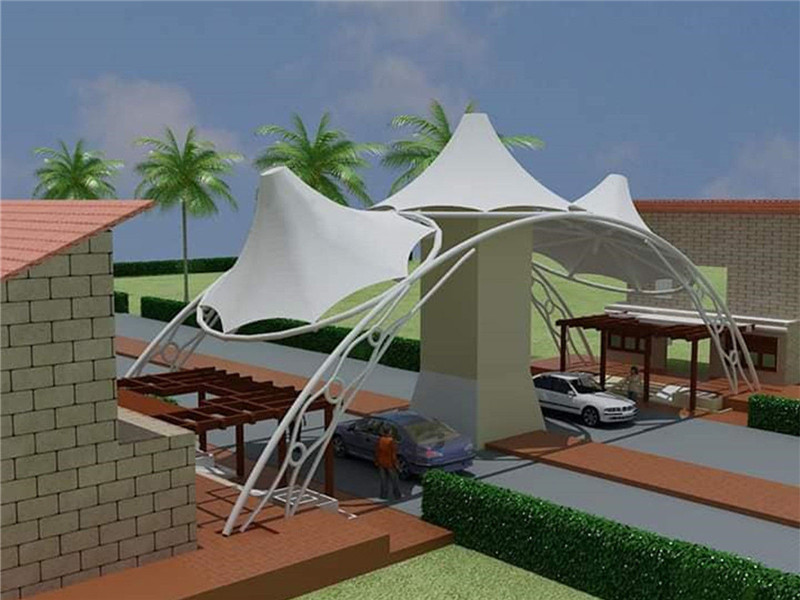 Another benefit of the types of tensile structure is that it is highly reflective. It provides more efficient lighting at night and significantly reduces demands on the HVAC system. Additionally, the highly reflective surface of the stretch fabric makes it ideal for shading façades and ceiling planes. The benefits of this structure are countless. You can use it as a facade for buildings, parking lots or sports fields.The basic components of a stretch fabric construction are the saddle and the cone. These are asymmetrical forms that can be combined to meet specific needs. By combining these two components, the tension structure can achieve any desired shape. This type of structure is called prestressing and can be used in a variety of applications. If you are looking for a simple yet versatile tensile structure, a bulletproof saddle will serve you well.
Hot Search:
Previous: How to Choose or Customize Tent For Glamping
Next: Advantages of a Custom Dome Tent
Archives
News at BDiR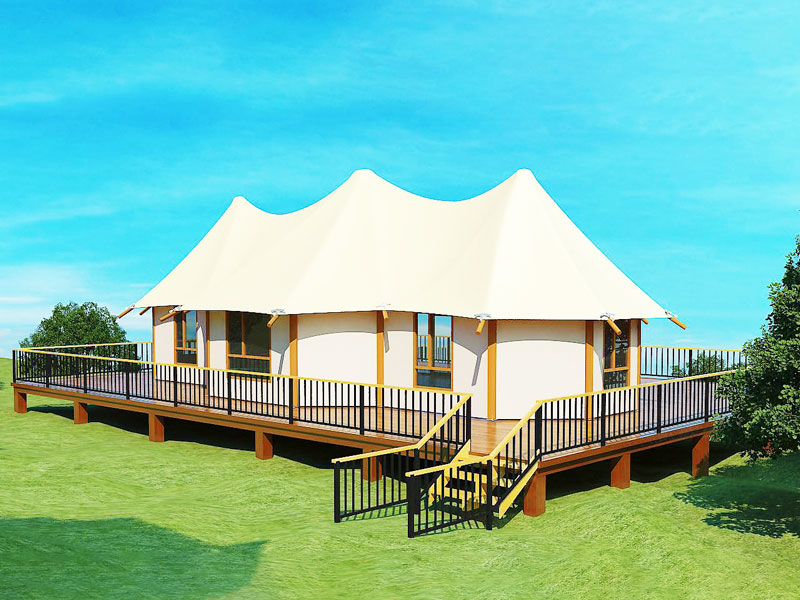 How to Customize Your Own Glamping Tent
July 29,2022
Glamping tents are available in a variety of styles, perfect for your next family vacation. Choose from beautiful, custom-designed tents or demos. Many luxury tents feature an on-site spa, full 5' sidewalls and steel D-rings at the eaves. Having 6+ foot s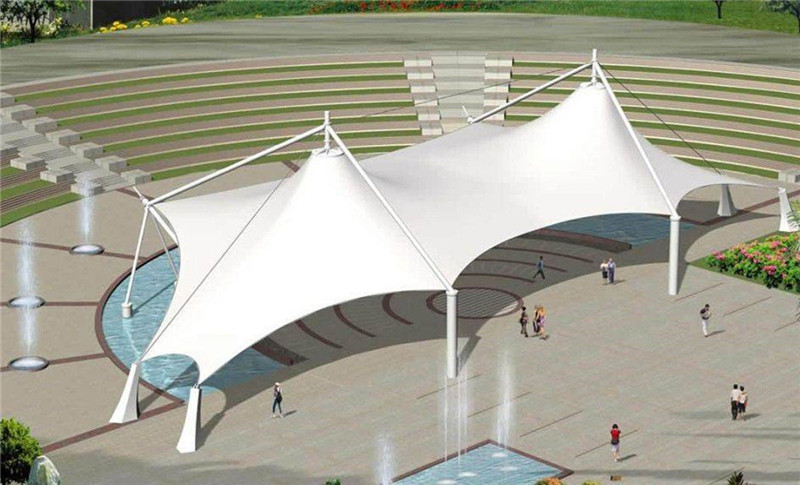 Tensile Structure Uses and Advantages
July 27,2022
A tensile structure is a lightweight fabric structure that carries loads by utilizing tension. Stretch Structures Fabric Structures describe various stretch film structures and the current state of knowledge. Tensile fabric structures are commonly used in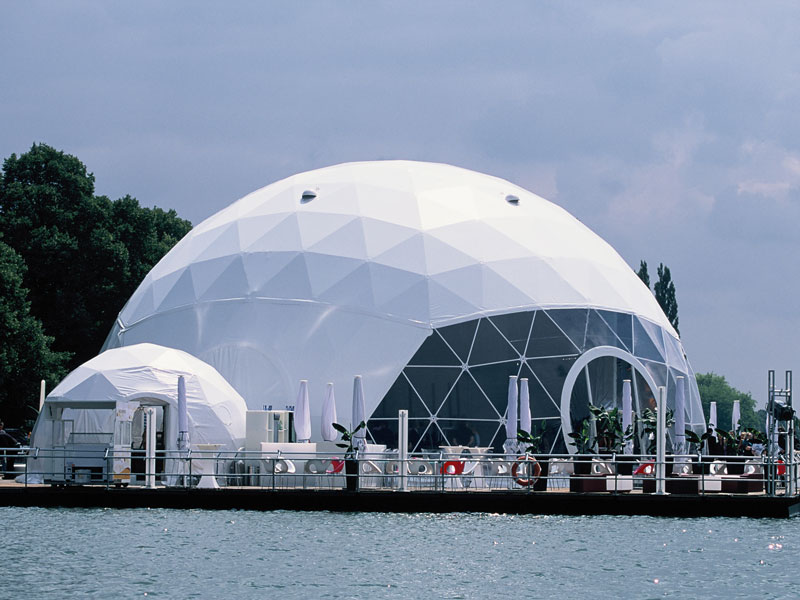 Geodesic Dome Tents Suitable for Living and all Types of Activities
July 22,2022
Geodesic domes have become popular venues for events. They are perfect for a variety of uses including exhibitions, wedding banquet halls, press product launches, makeshift classrooms, ice rinks, and even swimming pool yurts. You can even build one yourse
Watch Our Videos
Luxury Eco Friendly Tent Structures Lodges for Tea Garden Holiday Hotel
Luxury Sustainable Hospitality Eco Tent Structure Villas