The Edificio Modular Geodesic Dome Construction Meet Various Needs
May 13,2020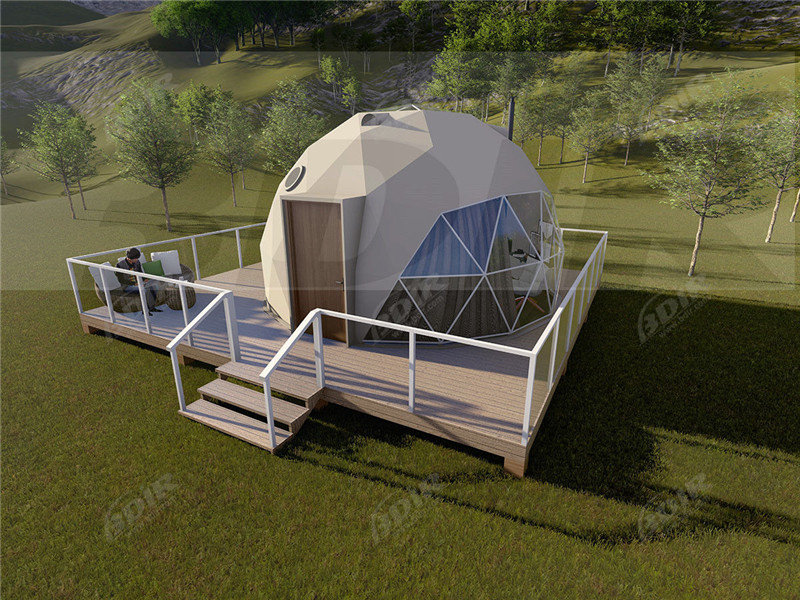 The dome house is versatile and can be applied to a total of 8 application scenarios, such as pastoral complexes, farmhouses, ecological farms, water fishing, starry sky restaurants, entertainment activities, and leisure and entertainment. In specific use, the spherical tent house has three advantages of all seasons, all climates and all terrains.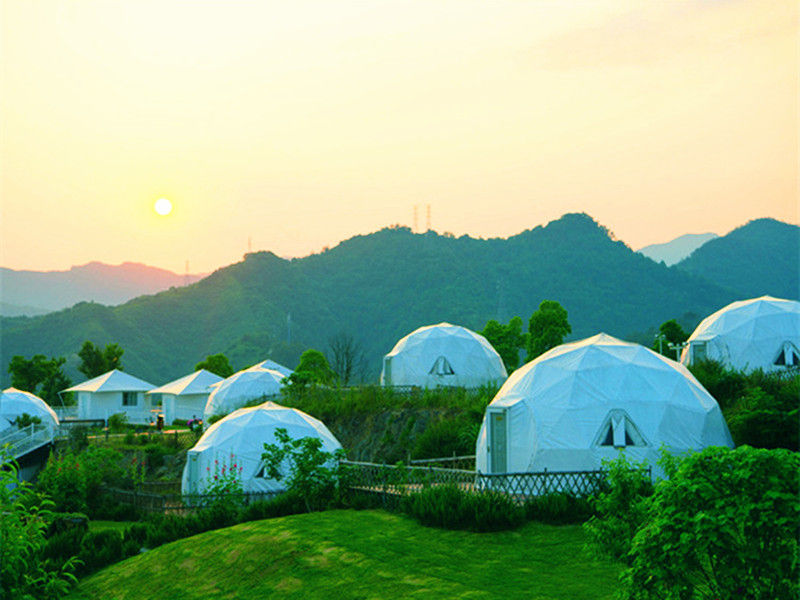 The design of the geosic dome house adopts the design without pillars in the middle, and the circular interior space without pillars can be used as accommodation, catering and farmhouse. As long as the tent house is equipped with furniture and special insulation, it can provide guests with the comfort of a star hotel; and with a transparent tarp, decorated with star lights, the spherical tent house turns into a "bubble dome"; because The overall quality is light, and the spherical tent house can be installed on the lake for fishing, etc. In addition, the spherical tent house can also be used as a greenhouse, farmhouse, activity room, etc.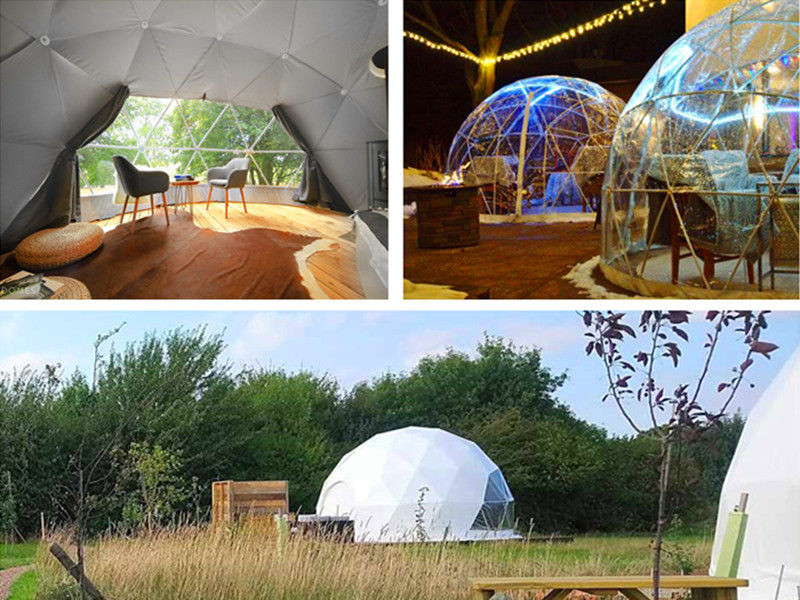 1. Hotel / Campsite / Homestay
● The indoor area of the 6-meter spherical tent is 28m²
● Large panoramic PVC floor-to-ceiling windows
● Special insulation layer to ensure indoor comfortable temperature
2. Bubble Dome Restaurant / Outdoor Cafe
● Full transparent spherical starry sky restaurant
● No column design in the middle, creative interior decoration
● Use all season, no terrain restrictions
3. Pastoral Complex / Farm Stay / Ecological Farm
● Create an outdoor creative space and provide a new wild experience
● Suitable for almost all terrain
● Reusable
Hot Search:
Previous: Some Advice for Your Success in Luxury Tent Hotel Management
Next: Go to Tanzania to Answer Your Inner Calling of the Wild
Archives
NEWS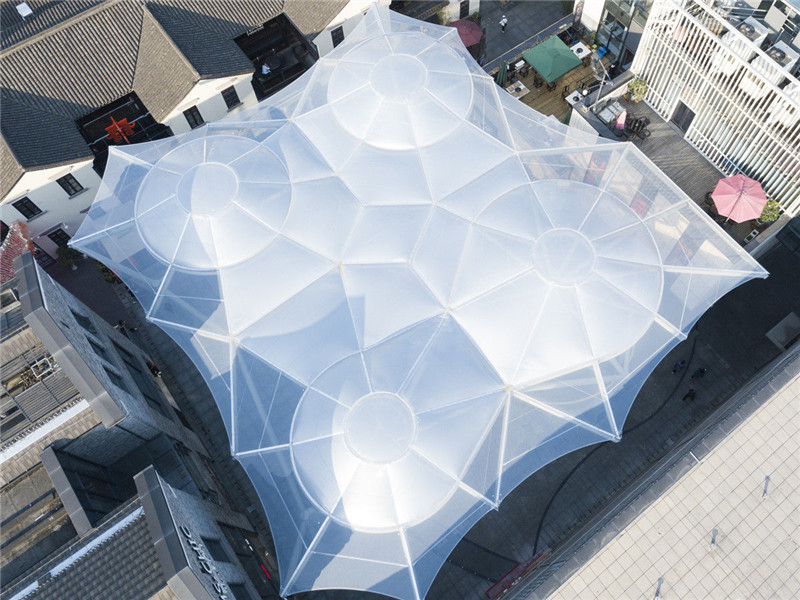 How to Clean the ETFE Textile Membrane Architecture
May 25,2020
Although the ETFE membrane structure itself has a good cleaning function, it will eventually cause dirt accumulation due to the influence of external factors.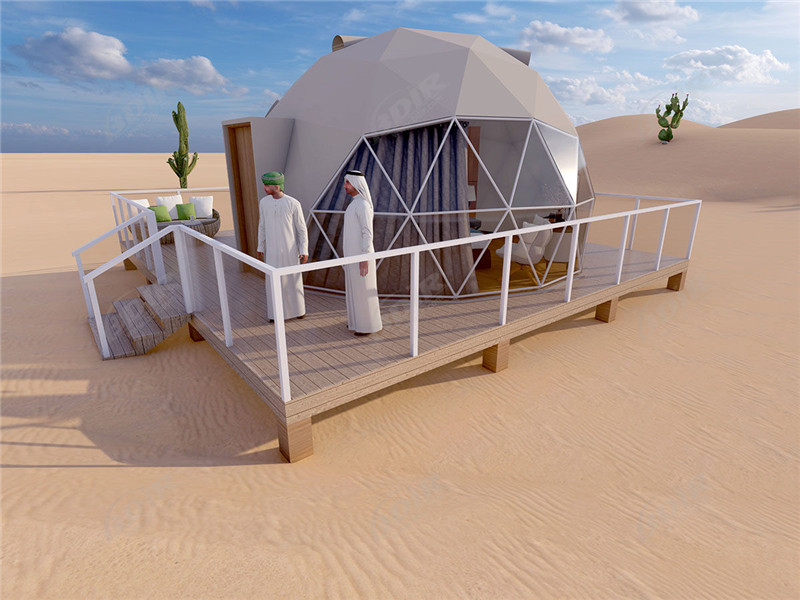 Prefab Desert Canvas Domes Shade Structures Tents Manufacturer form China
May 22,2020
Our desert domes architecture combines with the modern style while still retaining a true desert experience.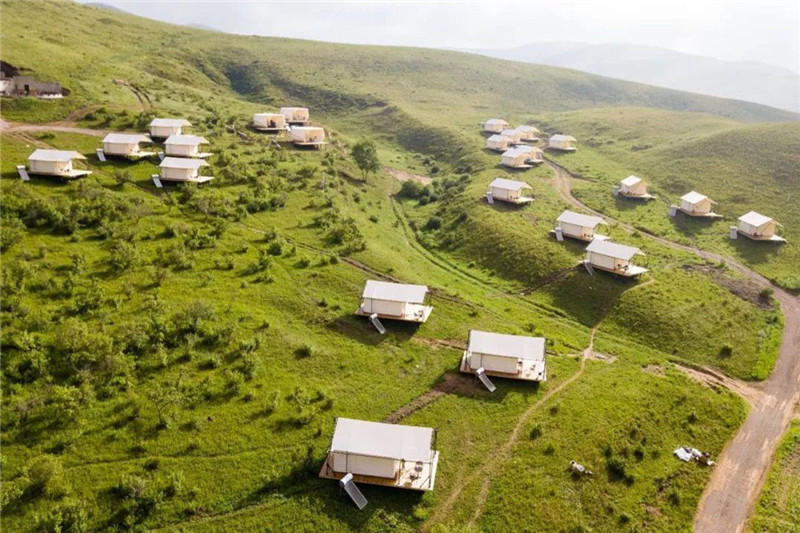 Go Glamping to Yakutsk to Enjoy the Coolest Summer in the World's Coldest City
May 27,2020
Bring a luxury camping tent and go to Yakutsk for glamping, our luxury tent will offer you a gorgeous getaway for your summer vacation.
VIDEOS
Luxury Eco Friendly Tent Structures Lodges for Tea Garden Holiday Hotel
Luxury Sustainable Hospitality Eco Tent Structure Villas
News Hot Search