Luxury glamping hotels living experience closer to nature
December 02,2020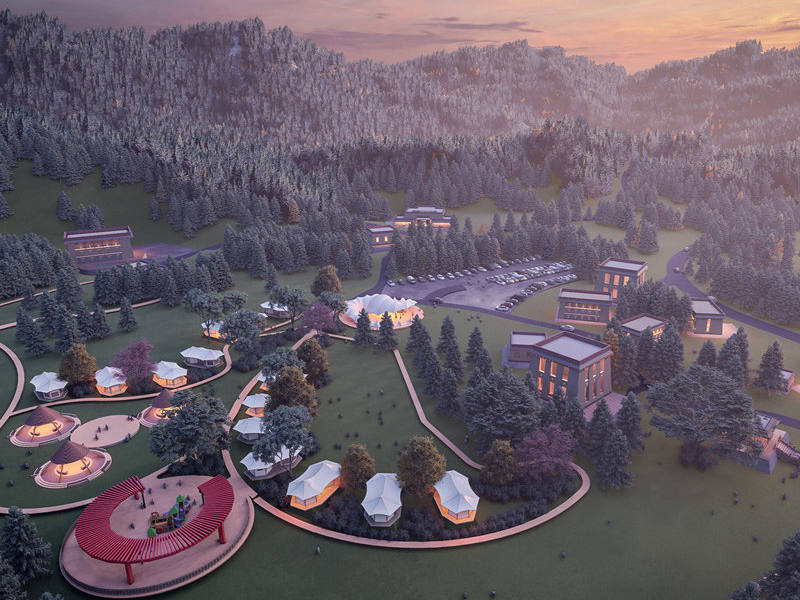 Never miss any opportunity to talk with travelers in a cool and sun shining autumn day. Let the glamping tent hotel bring you to the way of tasteful design and exploring pure nature.
Many people think that a hotel is a place for sleeping, which means that during the journey, when you close your eyes, the quality of experience is almost the same. However, with the development of personalized tourism, tent hotels not only allow us to experience personalized services during the trip, but are also give a journey of special experiences and memories.
Travelling resort focus on a relaxed and comfortable environment. The Geodesic dome tent is designed originally from the customer experience. Super comfortable bed height, cotton bedding, lower mattress together form a comfortable sleeping system, when brand bathroom products, cotton towels and bath towels build a comfortable and healthy bathroom system. Living room, dining room, balcony, multimedia entertainment are fully equipped with more comprehensive services which would be more intimate for the tourist.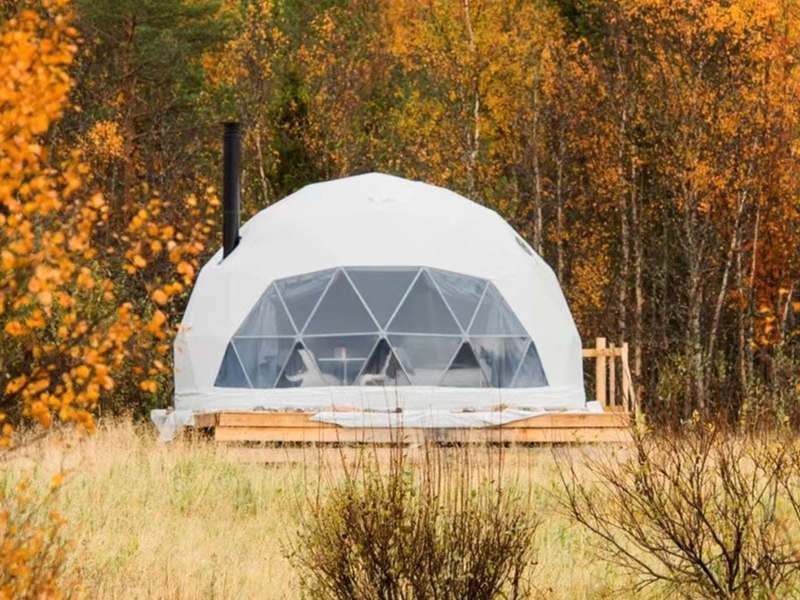 Evening came, with a cool breeze, playing some small music, humming songs from the same era, talking about the campfire environment along the way in life, not necessarily noisy, you can also quietly listen to each other's story. Some talked all night until dawn, and some fell asleep quietly in the moonlight. On late summer and early autumn nights, a fun Eco Luxury glamping Tent is the perfect place for camping.
Hot Search:
Previous: How to Choose a Starry Sky Dome Tent?
Next: Conch Shaped Tent Accommodation with Double Membrane Walls-Roof Make by BDiR Team
Archives
News at BDiR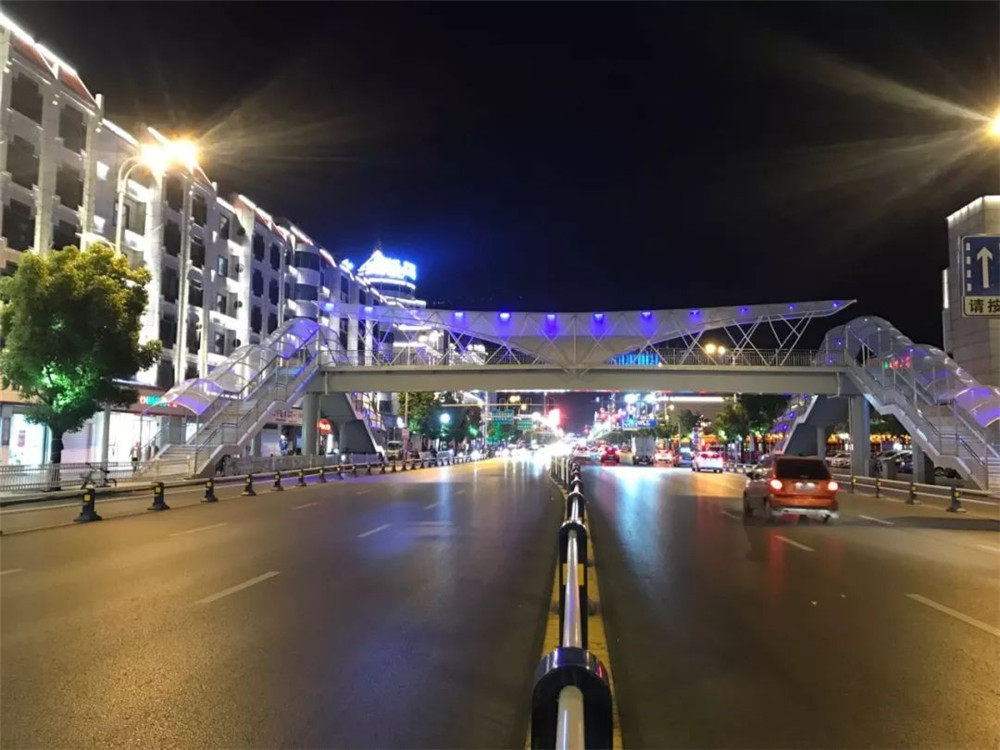 Fabric structure canopy of pedestrian bridge - a beautiful landscape in the city
May 19,2022
With the increase of urban population and traffic flow, in densely populated areas such as schools, hospitals, commercial plazas and residential quarters, there is a large demand for pedestrians to cross the street, which usually conflicts with the normal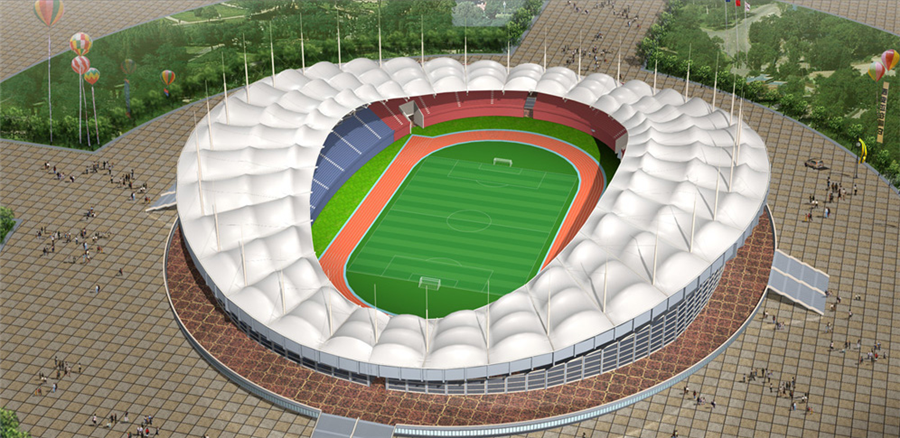 Why do stadium stands use membrane & fabric structure?
May 09,2022
Fabric structure is a new type of material, which is artistic, economical, thermal insulation, self-cleaning, fireproof, sound-absorbing and light-transmitting. The use of membrane structure in sports stands can better reflect this feature of membrane str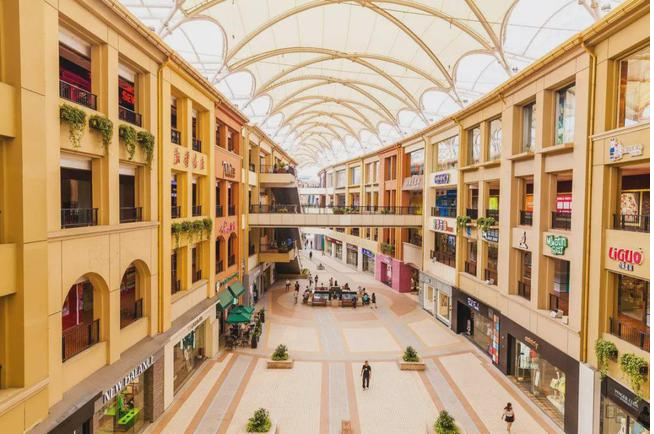 Why did shopping mall Dome & Skylight choose fabric structure?
April 27,2022
The emergence of the membrane structure solves various drawbacks of traditional materials. PTFE and ETFE membranes can not only achieve light transmittance, but also lightweight and higher safety. In particular, ETFE membranes can achieve 95%-100% light t
Watch Our Videos
Luxury Eco Friendly Tent Structures Lodges for Tea Garden Holiday Hotel
Luxury Sustainable Hospitality Eco Tent Structure Villas