Conch Shaped Tent Accommodation with Double Membrane Walls-Roof Make by BDiR Team
December 03,2020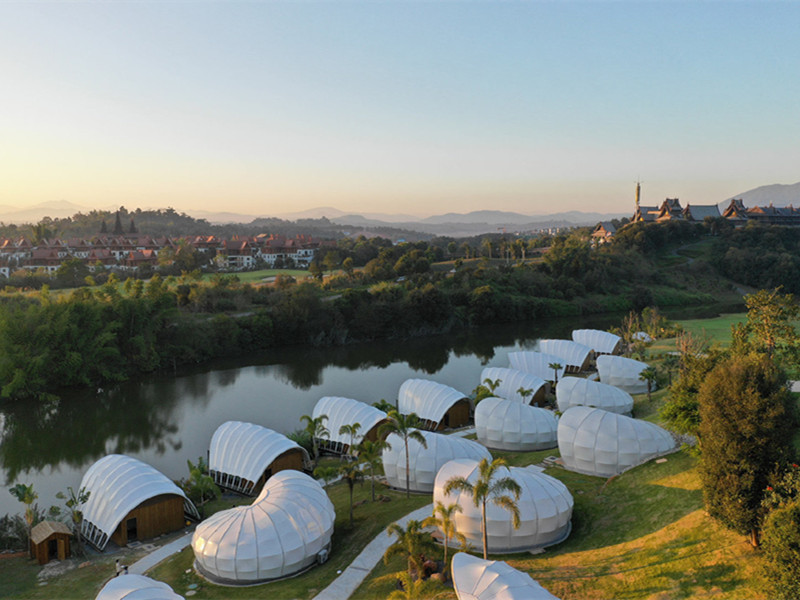 Conch shaped glamping canvas tents installing by BDiR Team.
The Conch-type luxury outdoor camping tents uses the Q235 hot-dip galvanized steel structure framework and internal & external double-membrane structure, which makes the tent more private and warm, and thermally insulating. The standard size of the eco friendly house is about 42 square meters. It is designed in a modern minimalist and ultra-luxury style.
The door of the luxury tent accommodation is equivalent to a floor-to-ceiling window, allowing visitors to enjoy the beauty of the scenic spot to the maximum. Each guest room is equipped with a bedroom, providing tourists with corresponding living facilities, such as wardrobes, tables and chairs.
Lightweight tensioned membrane over rigid shell-like framework. The design of the frame has been mechanically tested to make it more stable and safe. The wind resistance or the cabin style tents is even more than 10 levels. It is also possible to build and use in places such as seaside and high mountains. we can do virtually any imaginable form and shape.
BDiR can provide super luxurious and comfortable stretch tents accommodation. Contact us: [email protected]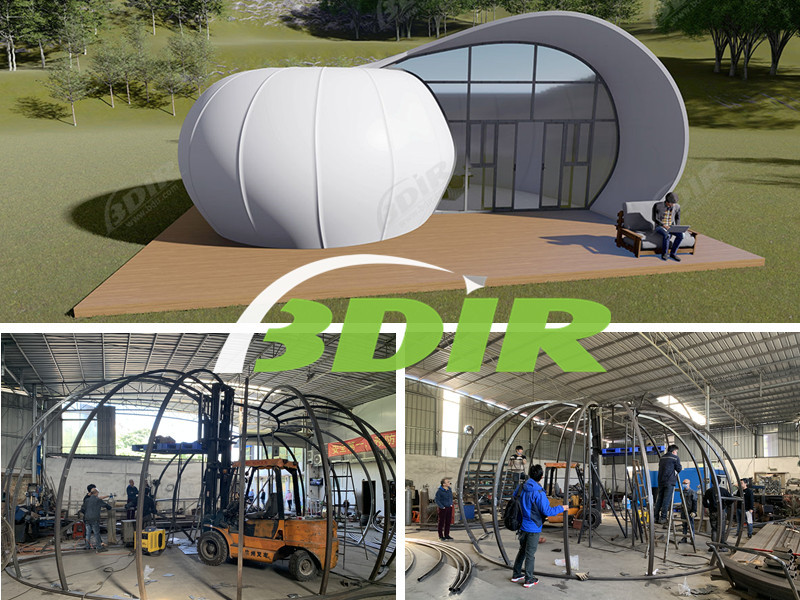 Hot Search:
Previous: Luxury glamping hotels living experience closer to nature
Next: About the Planning of Luxury Camping Tents in Eco Housing Design-Roof Make by BDiR Team
Archives
News at BDiR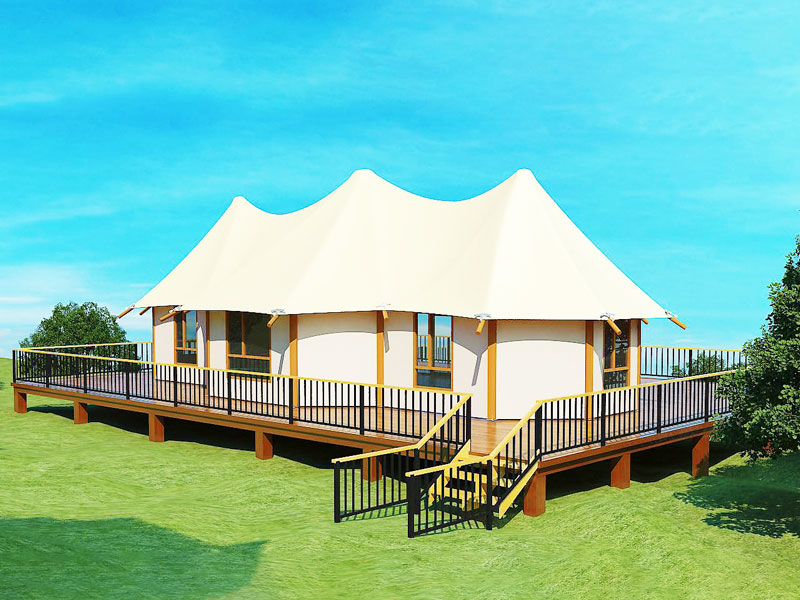 How to Customize Your Own Glamping Tent
July 29,2022
Glamping tents are available in a variety of styles, perfect for your next family vacation. Choose from beautiful, custom-designed tents or demos. Many luxury tents feature an on-site spa, full 5' sidewalls and steel D-rings at the eaves. Having 6+ foot s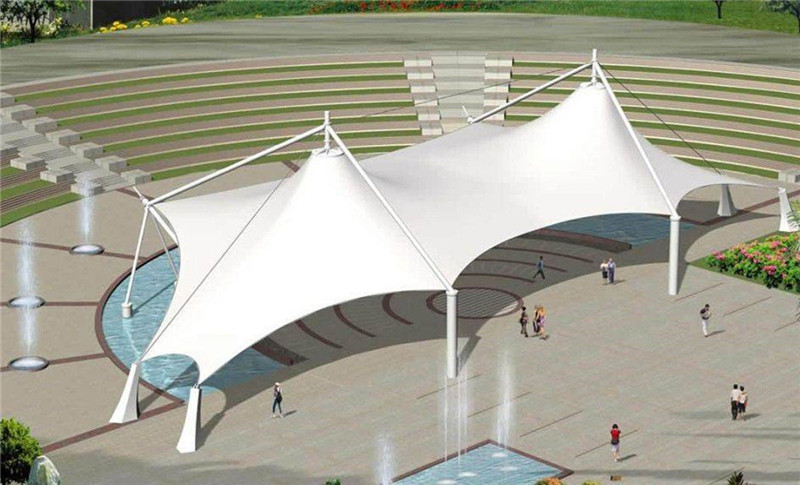 Tensile Structure Uses and Advantages
July 27,2022
A tensile structure is a lightweight fabric structure that carries loads by utilizing tension. Stretch Structures Fabric Structures describe various stretch film structures and the current state of knowledge. Tensile fabric structures are commonly used in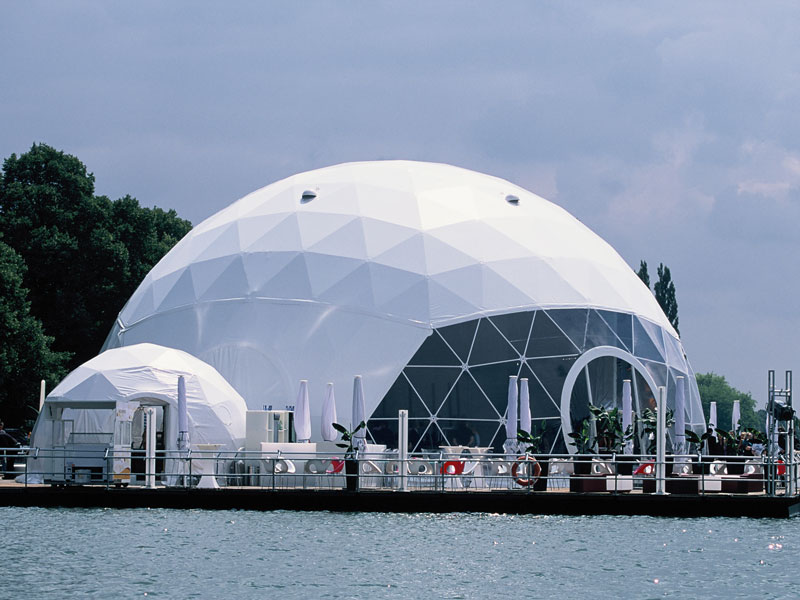 Geodesic Dome Tents Suitable for Living and all Types of Activities
July 22,2022
Geodesic domes have become popular venues for events. They are perfect for a variety of uses including exhibitions, wedding banquet halls, press product launches, makeshift classrooms, ice rinks, and even swimming pool yurts. You can even build one yourse
Watch Our Videos
Luxury Eco Friendly Tent Structures Lodges for Tea Garden Holiday Hotel
Luxury Sustainable Hospitality Eco Tent Structure Villas