Leisure and Holiday under the Original Ecological Building-Luxury Model Tents
October 12,2020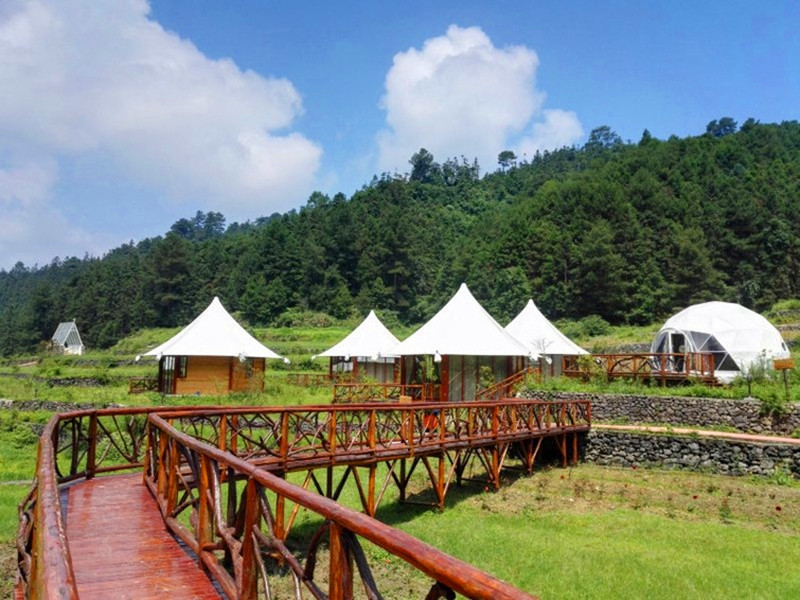 Eco lodge hotel, with the theme of wild residence and luxury residence, with the wild natural environment as the background and ecological architecture as the exterior; jungle lodges luxury is mainly reflected in the decoration of the interior space of the hotel, combined with first-class service quality. The luxurious "tents" or "huts" built in the most primitive and wildest places and integrated with the environment can meet the dual needs of high-end consumers for nature and luxury.
The appearance of the resort tent is often innocent and simple, coexisting in harmony with the surrounding environment. The design of the hotel is eco-friendly, as low-carbon and environmentally friendly as possible without destroying the local ecological environment. Maximize the use of "original" and "local" things, use local building materials, local construction techniques, and display local daily necessities, and even some hotels are reprocessed on the basis of local buildings. In this way, the architecture and decoration of the wild luxury hotel have very typical regional characteristics, which are integrated with the surrounding environment, and the abundant and convenient building materials can also save costs.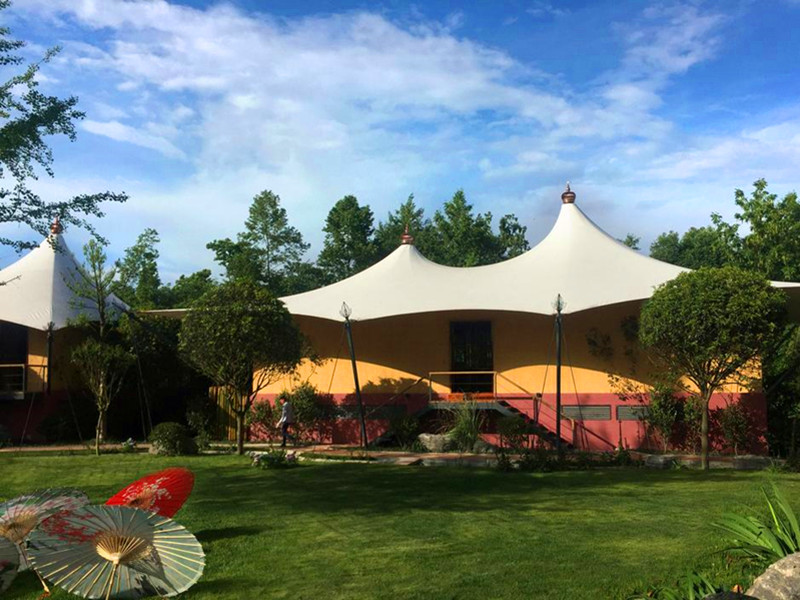 For the luxury canopy tents, it should rely on carefully selected surrounding environment and unique interior design to create an experience worthy of guests' recollection. In order to fit the local culture and environment, the overall style is based on simplicity and elegance. From the exterior decoration materials to the interior decoration, the local wood, stone, bamboo, and tile are selectively used, while retaining the ancient architectural form of the original building. Make it without losing its original flavor.
The main functional areas of the luxury african accommodation generally include guest room area, dining area, public activity area, conference and exhibition area, fitness and entertainment area, and administrative logistics area. These areas must be clearly divided and organically connected. Among them, in the overall design of the guest room area, the guest room should face the best view. Generally, the guest room has a balcony and a beach chair or a cradle chair for guests to enjoy the scenery. The planning and layout of the dining area should be based on market conditions and determine the ideal equipment and design style. In addition to the restaurant, there should be some outdoor lounges, such as breakfast terraces, barbecues and other casual dining.
In addition, a large open space or a large area of ​​transparent walls can be set up to realize the integration and interaction between the internal recreational space and the external natural landscape, so that guests can see the beauty of the outside.
Wild cabin tents is no longer just a place for accommodation, it is to provide guests with a rich and high-quality holiday experience as the direction. As the carrier of this holiday experience, the design of the wild hotel building naturally has its unique requirements.
Hot Search:
Previous: Stay in a Natural Ecological Environment, Enjoy Wild Sustainable Tourism Tent Hotel
Next: The Geodesic Dome Tent is A Novel Outdoor Experience
Archives
News at BDiR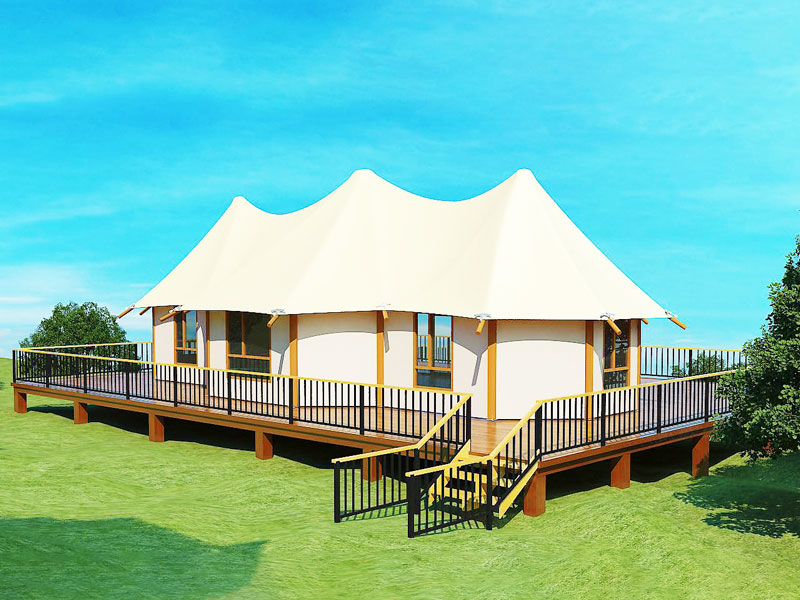 How to Customize Your Own Glamping Tent
July 29,2022
Glamping tents are available in a variety of styles, perfect for your next family vacation. Choose from beautiful, custom-designed tents or demos. Many luxury tents feature an on-site spa, full 5' sidewalls and steel D-rings at the eaves. Having 6+ foot s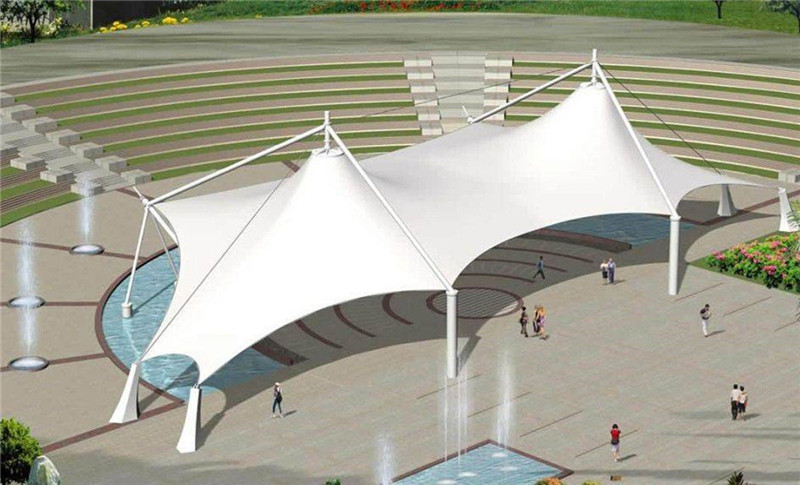 Tensile Structure Uses and Advantages
July 27,2022
A tensile structure is a lightweight fabric structure that carries loads by utilizing tension. Stretch Structures Fabric Structures describe various stretch film structures and the current state of knowledge. Tensile fabric structures are commonly used in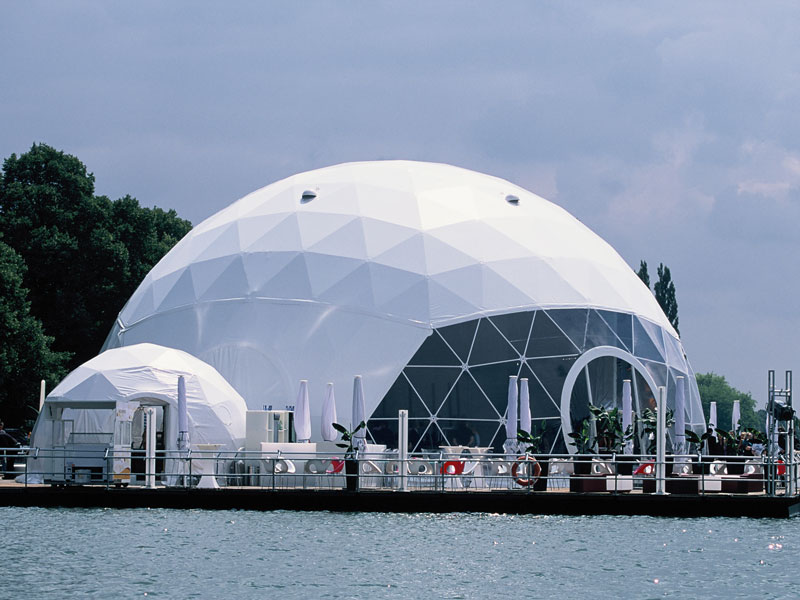 Geodesic Dome Tents Suitable for Living and all Types of Activities
July 22,2022
Geodesic domes have become popular venues for events. They are perfect for a variety of uses including exhibitions, wedding banquet halls, press product launches, makeshift classrooms, ice rinks, and even swimming pool yurts. You can even build one yourse
Watch Our Videos
Luxury Eco Friendly Tent Structures Lodges for Tea Garden Holiday Hotel
Luxury Sustainable Hospitality Eco Tent Structure Villas