Concert Dome Tent, Music Festival Event Tent
October 12,2020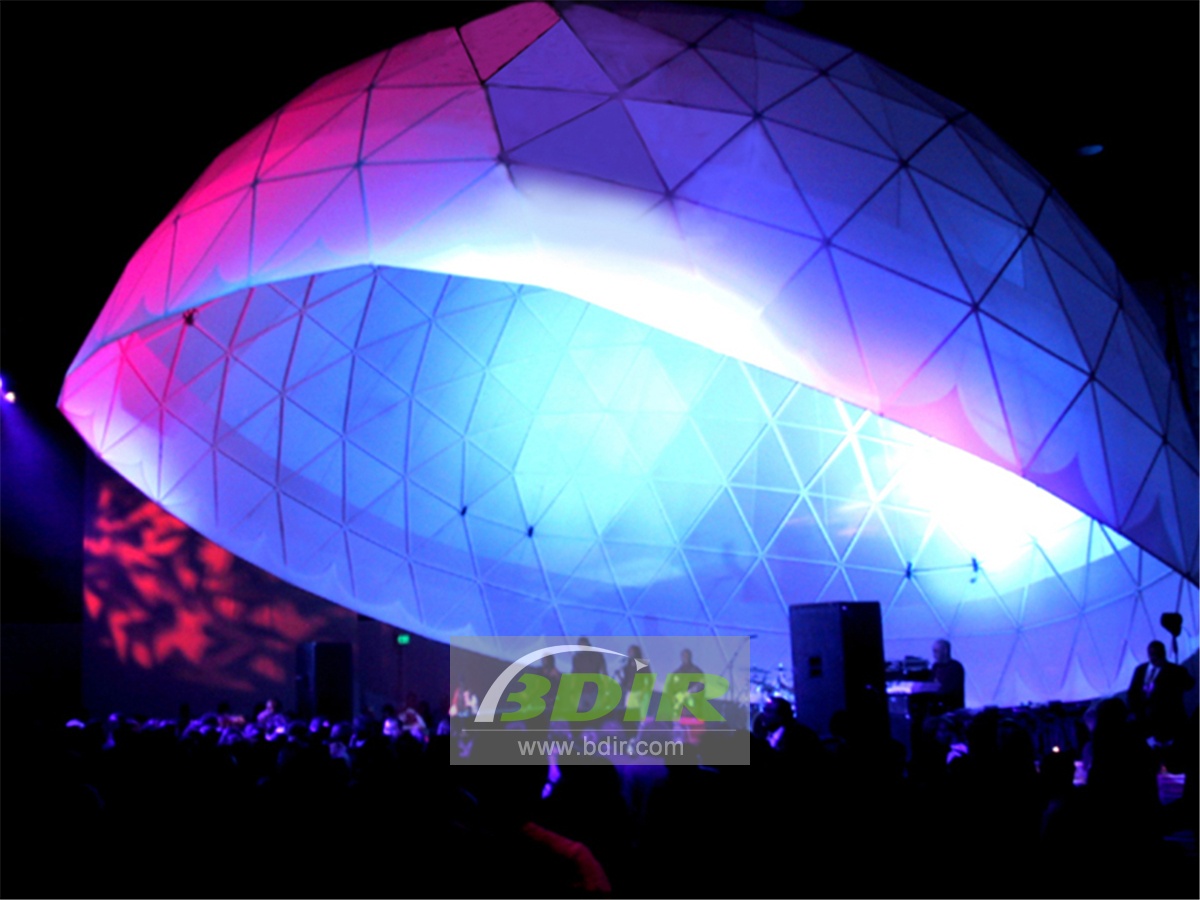 As a kind of urban music & cultural activities, the music festival brings great social and economic benefits. Outdoor music festivals to a city, there are ten thousands of fans from all over the country. The preparation of the festival requires support from outdoor tents, such as traffic diversion, security supervision, communication security, and music service.

BDiR Inc. has provided music festival tent production services for the Corona Music Festival in Beijing. The main of the festival tent is a spherical event dome tent with a diameter of 50 meters. Other dining areas and supporting areas use small spire tents to assist The organizer successfully completed the festival's activities.

The universal main structure of the spherical tent is composed of two parts, one is an aluminum alloy frame and the other is a fabric membrane covers. The organizer of the concert requested that the tent be both safe and stable, and must be elegant and elegant in appearance, and must comply with international and national safety standards (wind and snow). In terms of loading and unloading, the modular combination, flexible disassembly and assembly, can be repeatedly built in different places, and at the same time meet the requirements of environmental protection. At present, as a semi-fixed temporary building, the tent does not require cumbersome approval, and can be customized and serviced for the enterprise in time.

The covers of the geodesic dome tent designed by BDiR Inc. adopts fire-retardant white semi-transparent PVC fabric membranes. The frame material is made of high-quality stainless steel pipe or galvanized steel pipe to form a net shell structure. The geodome tent has been praised by the American Architectural Association as "the strongest, lightest and most effective closed space known to mankind". Its space utilization rate has reached 100%, and the concert dome tent can achieve a range of 80 meters in diameter. The concert dome screen projection tent has the characteristics of wind and snow proof, fire retardant, and its wind resistance reaches 100-120km/h.

The dome tents produced by BDiR Inc. have quarter-spherical dome tents, one-third-spherical tents, and half-cut geodesic dome tents. Suitable for ceremonial celebrations, Chinese and Western weddings, sports events, outdoor sports, trade shows, industrial warehousing and other activities.
Hot Search:
Previous: What is a Tensile Structure Bicycle Shade?
Next: What are the Advantages of Bus Stop Tensile Fabric Structures?
Archives
News at BDiR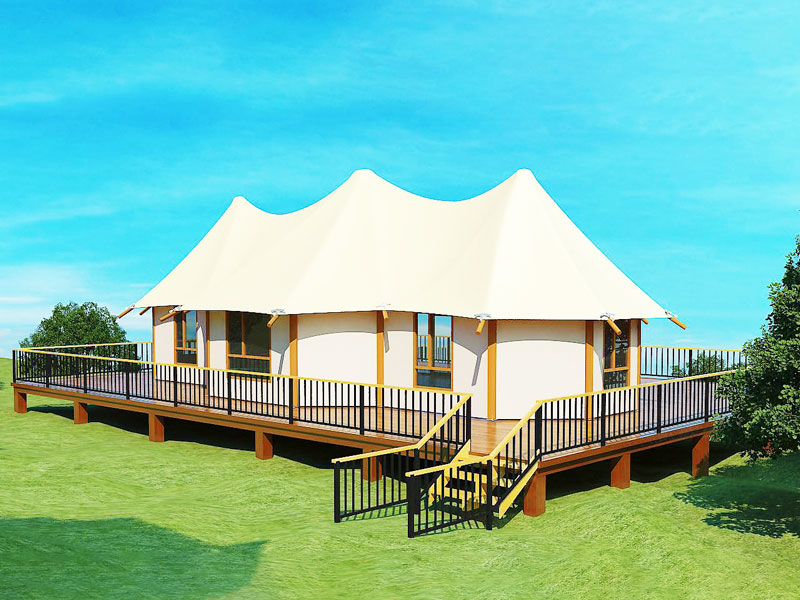 How to Customize Your Own Glamping Tent
July 29,2022
Glamping tents are available in a variety of styles, perfect for your next family vacation. Choose from beautiful, custom-designed tents or demos. Many luxury tents feature an on-site spa, full 5' sidewalls and steel D-rings at the eaves. Having 6+ foot s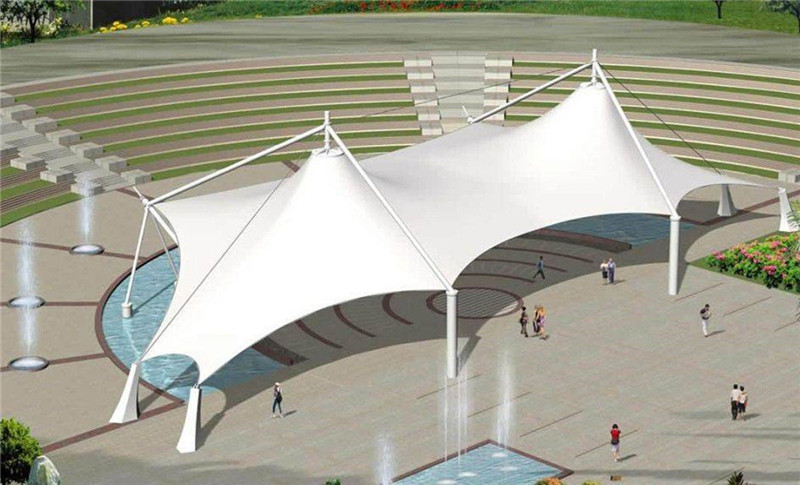 Tensile Structure Uses and Advantages
July 27,2022
A tensile structure is a lightweight fabric structure that carries loads by utilizing tension. Stretch Structures Fabric Structures describe various stretch film structures and the current state of knowledge. Tensile fabric structures are commonly used in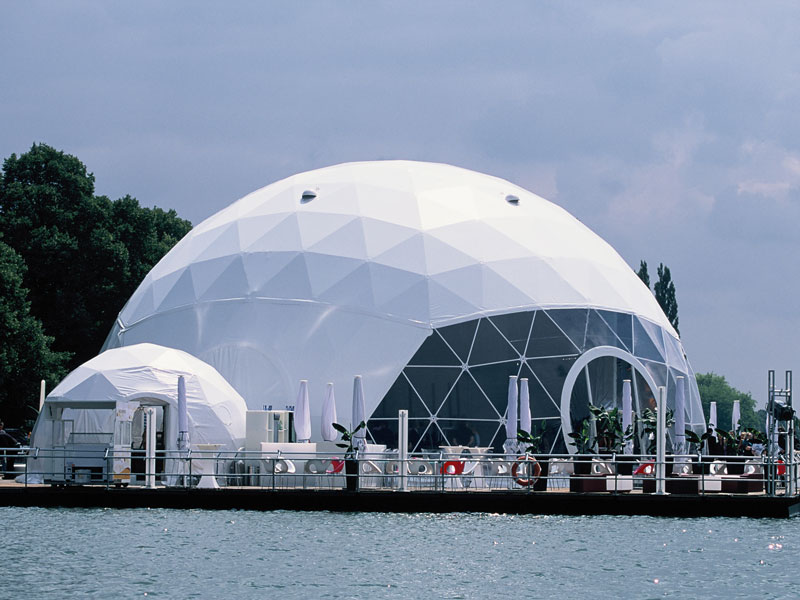 Geodesic Dome Tents Suitable for Living and all Types of Activities
July 22,2022
Geodesic domes have become popular venues for events. They are perfect for a variety of uses including exhibitions, wedding banquet halls, press product launches, makeshift classrooms, ice rinks, and even swimming pool yurts. You can even build one yourse
Watch Our Videos
Luxury Eco Friendly Tent Structures Lodges for Tea Garden Holiday Hotel
Luxury Sustainable Hospitality Eco Tent Structure Villas