Beijing's First Glamping Tent Hotel with Twelve Constellations
February 03,2021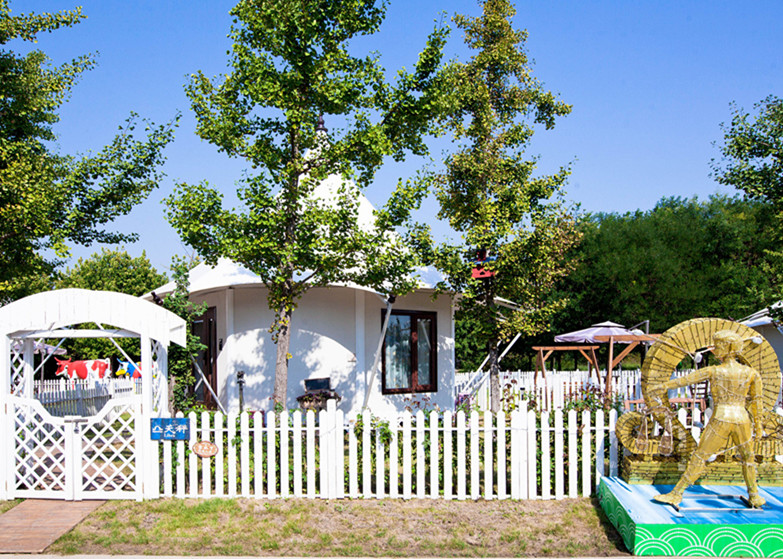 Beijing's first glamping tent hotel with twelve constellations, you can live in a 10,000-acre garden in autumn and winter!
Dreamy sea of flowers, endless starry sky... Every "romantic" imagination is indispensable for the beauty of heaven and earth. In the starry sky tent hotel, you can have both at the same time, even if you have a romantic time with your girlfriends.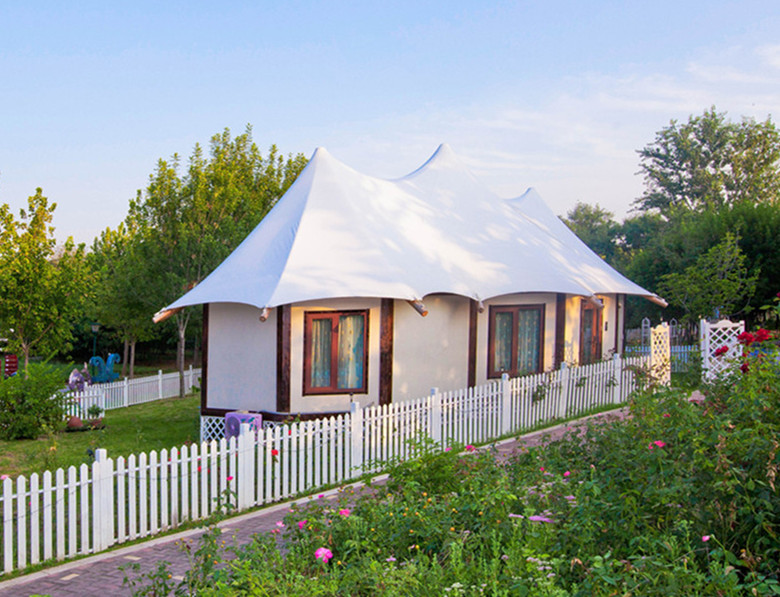 Xiangzhu·Starry Sky Luxury Glamping Tent Hotel Beijing International Flower Port is a place familiar to Beijing residents. As a flower theme park, it is prosperous throughout the four seasons, and there are regular flower fair themed activities; just next to this flowery sea of thousands of mu, there are many seats The white spire tent, this is [Xiangzhu Star Tent Hotel]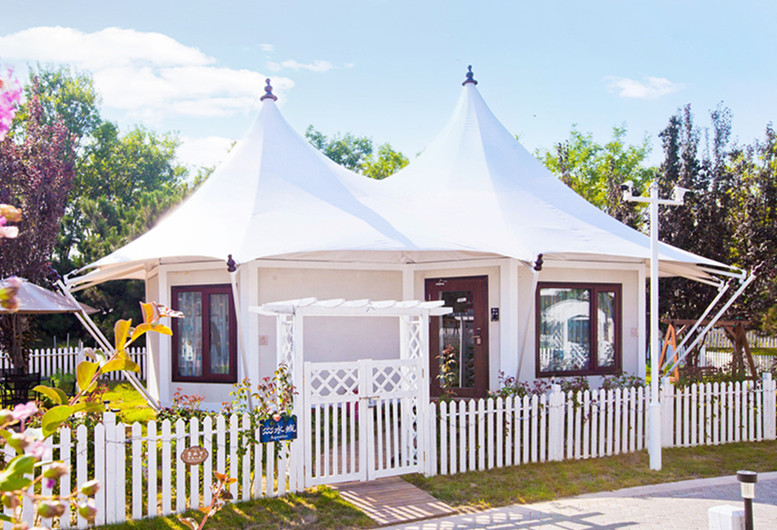 The starry sky tent hotel sounds very dreamy, but the experience that the hotel brings to you is much more than just a name and an environment.
As the first tent hotel in Beijing with the theme of the twelve constellations, it truly integrates scenery, wildness, comfort and environmental protection. It has complete functions, spacious space, complete restaurants, meeting rooms, and event centers. It is very suitable for small group construction. , Parents and children, friends, parties, family outings, don't miss a good time
The twelve constellations represent twelve tent hotels one by one. Each hotel is equipped with an independent garden, but the room types are slightly different. You can book the most suitable one according to your constellation and preferences.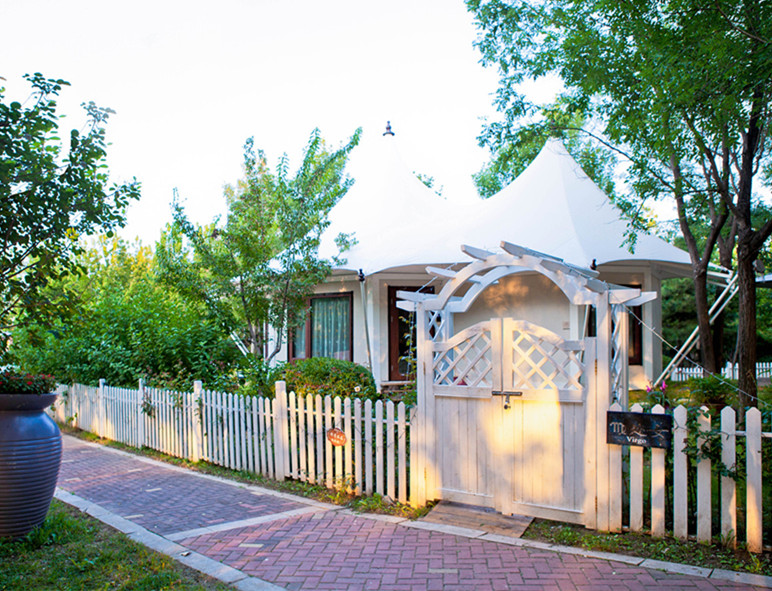 .
After parking the car in the designated parking area, there will be a housekeeper driving a shuttle bus to pick you up to the reception center. The reception center is located at the entrance of the Starry Tent Hotel. You can check in after you have checked in with your ID card and paid the corresponding deposit.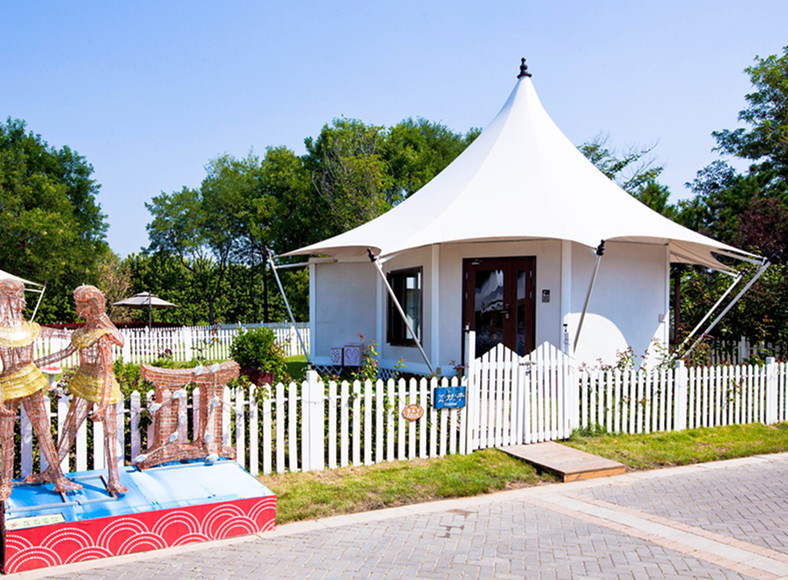 The tent is named after the constellation and is arranged according to its position in the starry sky. Each tent has a private garden surrounded by white wooden fences. The courtyard is equipped with outdoor tables, chairs, sofas and swings.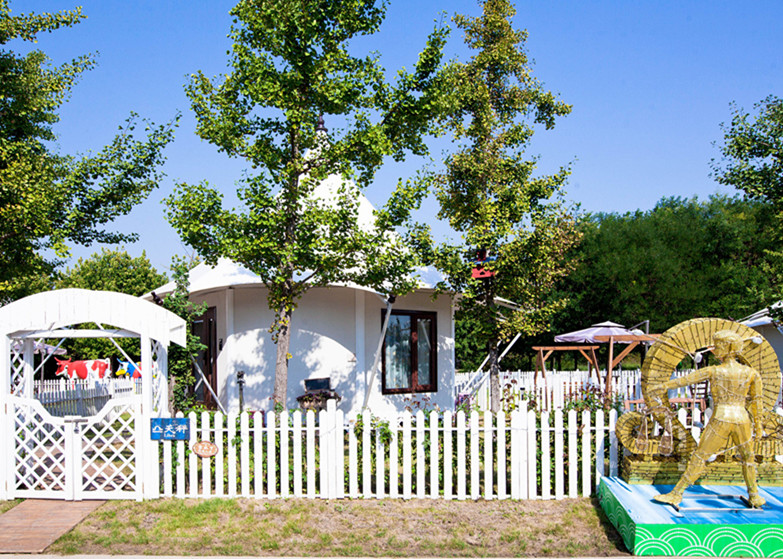 Walk along the path paved with Gesang flowers and pass through a white tent. You will see hotels arranged in sequence: Taurus, Sagittarius, Leo, Scorpio, etc.
Parents and children can go to the cute pet park and the wonderful flower park created by Damei Children's World. There are rabbits, alpacas, peacocks and other small animals in the cute pet park. Wonderland uses 20 sets of amusement facilities to guide children to perceive colors, feel emotions, flowers, colors, and nature, a paradise for healthy and happy growth.
Hot Search:
Previous: The Important Position Of The Glass Dome Tent In The Geodesic Dome Tent
Next: Transparent Dome Restaurant is not Afraid of Wind and Rain - It is Fashionable in Itself
Archives
News at BDiR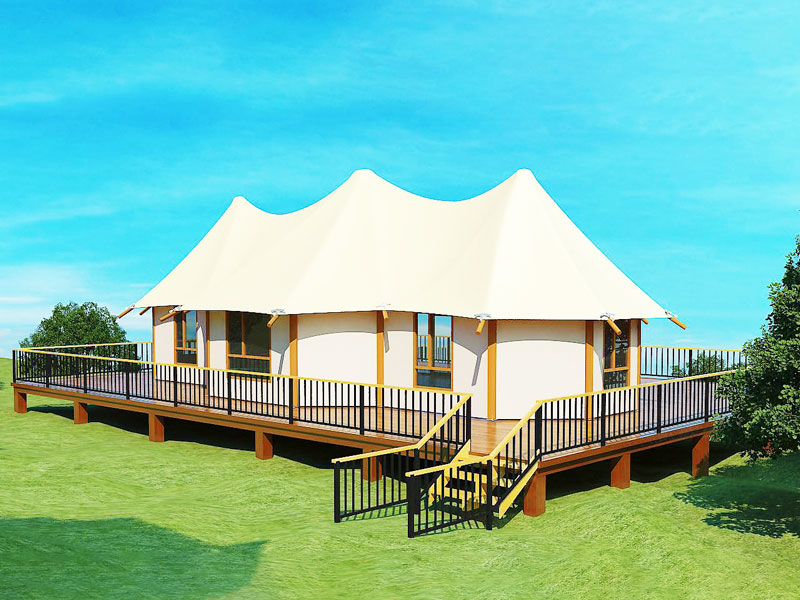 How to Customize Your Own Glamping Tent
July 29,2022
Glamping tents are available in a variety of styles, perfect for your next family vacation. Choose from beautiful, custom-designed tents or demos. Many luxury tents feature an on-site spa, full 5' sidewalls and steel D-rings at the eaves. Having 6+ foot s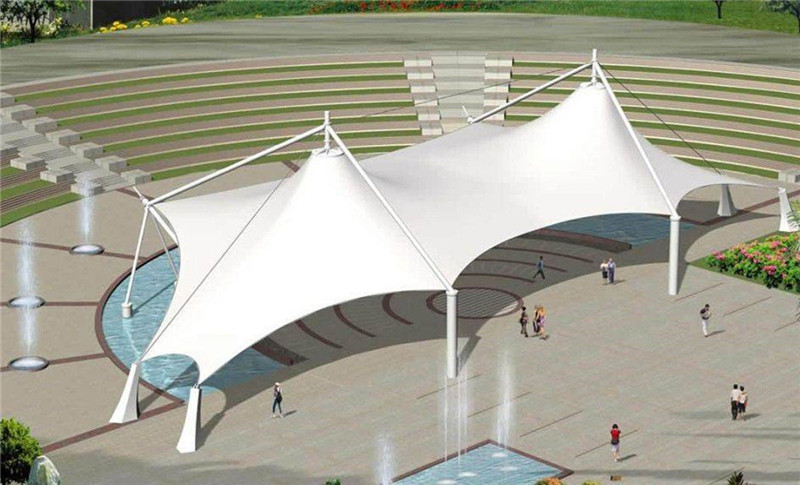 Tensile Structure Uses and Advantages
July 27,2022
A tensile structure is a lightweight fabric structure that carries loads by utilizing tension. Stretch Structures Fabric Structures describe various stretch film structures and the current state of knowledge. Tensile fabric structures are commonly used in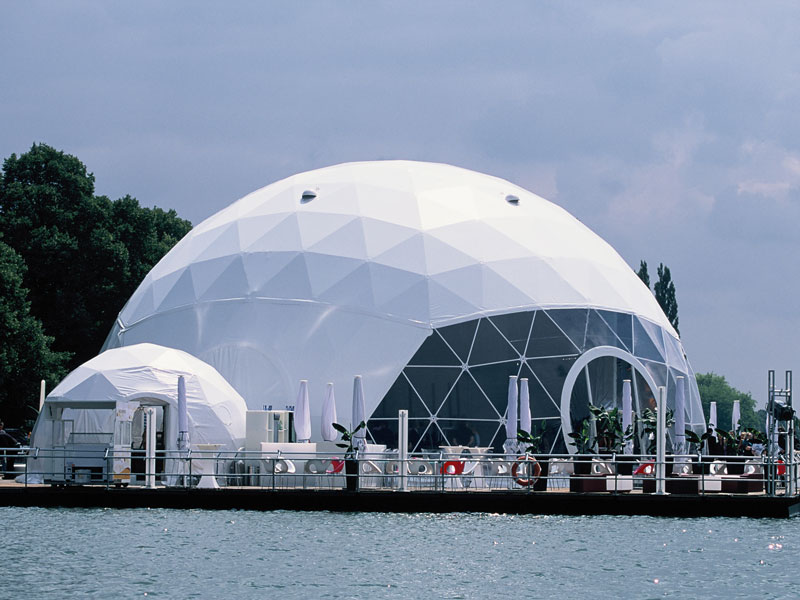 Geodesic Dome Tents Suitable for Living and all Types of Activities
July 22,2022
Geodesic domes have become popular venues for events. They are perfect for a variety of uses including exhibitions, wedding banquet halls, press product launches, makeshift classrooms, ice rinks, and even swimming pool yurts. You can even build one yourse
Watch Our Videos
Luxury Eco Friendly Tent Structures Lodges for Tea Garden Holiday Hotel
Luxury Sustainable Hospitality Eco Tent Structure Villas