BDiR Inc. Wishes Everyone A Happy National Day Holiday
September 30,2021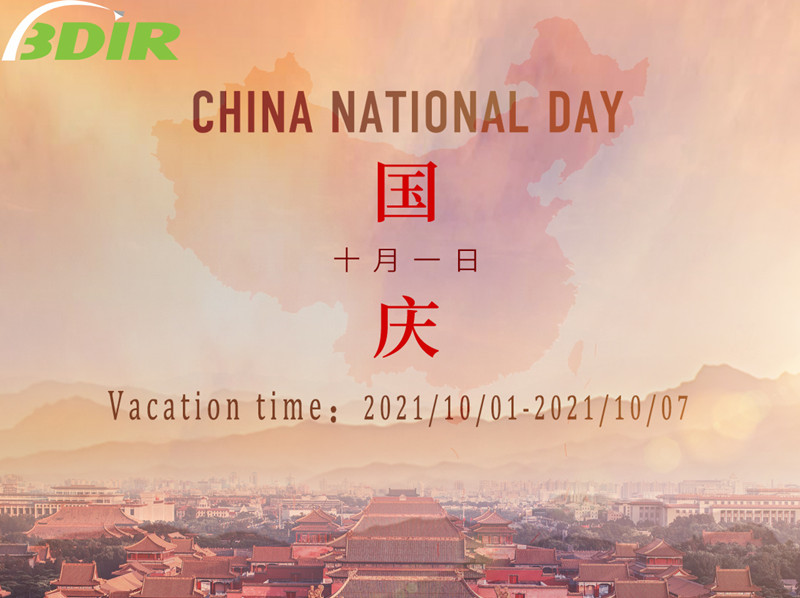 Hello everyone!
We are happy to inform you that we will spend our great National Day holiday from October 1st to 7th
Thank you all my friends and customers for a prosperous business, good health, and all the best, thank you!
Also, don't worry. If you have any questions or problems, please feel free to contact us at info@bdir.com, we will be happy to help you.
We are always there. During the holidays, you can always ask us for quotations. We will deal with them as soon as possible when we come back after the holidays. Thank you
BDiR Company
Hot Search:
Previous: The Beautiful Style of Geodesic Dome Tent's Design, The Best Choice For Vacation
Next: Geodesic Dome Tent is Currently the Most Popular Accommodation Hotel in The Scenic Area