About BDiR Inc.
November 10,2019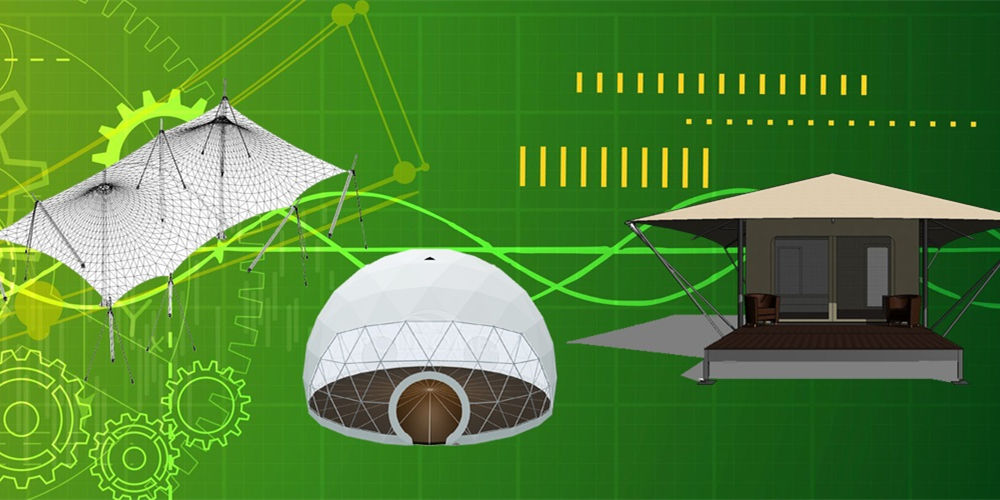 BDiR Inc. was established in 2008, located in Shenzhen, China. As the leading manufacturer, supplier, trader and wholesaler provider of Tensile Structures. We are engaged in offering a complete turn-key solution for all our customers needs. We offer design, installation, fabrication and maintenance services for all types of Tensile Structures.

With 10 years of experience in the tensile membrane structures industry, we have successfully designed, manufactured and installed thousands of high quality tension membrane construction projects in 37 countries around the world. We have 0 fault structure in our projects over the past 10 years. The tensile fabric structures used as roofing / canopy / shade / sail / marquee for sports facilities, transportation facilities, cultural facilities, landscape facilities, commercial facilities, sewage treatment canopy, biogas storage tanks, Air membranes structures, membrane structure hotels, Geodesic Domes etc. Our structure complies with local and international wind and snow load standards. We will never take risks when we provide our customers with a tensioned membrane structure that meets the wind and snow load requirements of each region or country.

We have a wide selection of standard tensile Fabric structure databases to offer you a choice. For customers looking for a more innovative custom design structure, we can design, engineer, manufacture and install custom stretch structures for you. We offer a full range of services from concept design to fabric structure project implementation.

If you have an idea you want realized, give us a buzz, you may be pleasantly surprised of what we can achieve.


Hot Search:
Previous: Why Should Us Build a Car Parking Shade Tensile Structure?
Next: About Tensile Structure Industry
Archives
NEWS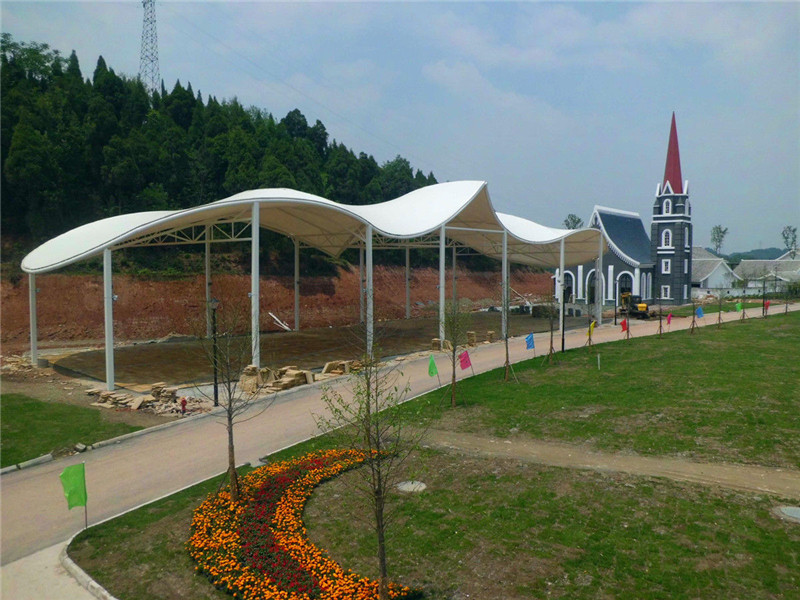 Modern High Quality Membrane Construction ,Fabric Building in Kazakhstan
April 03,2020
The Republic of Kazakhstan is a landlocked country located in Central Asia, with an area of ​​2,724,900 square kilometers, accounting for about 2% of the earth's land surface area, and the territory spans Asia and Europe.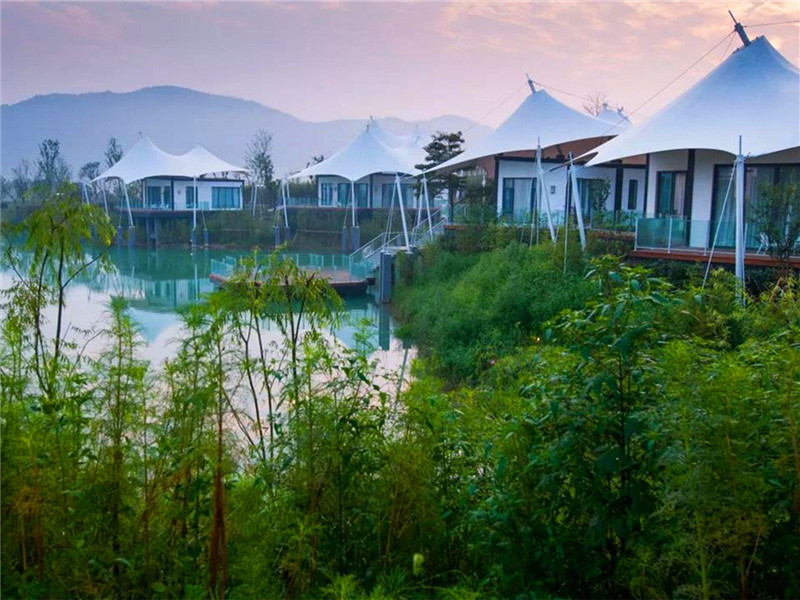 Uniquely Designed Luxury Safari Tents, Hotel Tents in Madagascar
April 02,2020
If you're tired of the same high-end hotels, or can't stand the normal hotel anymore?You can try wild luxury hotel tents, which have an experience and wild fun that ordinary hotels can't match.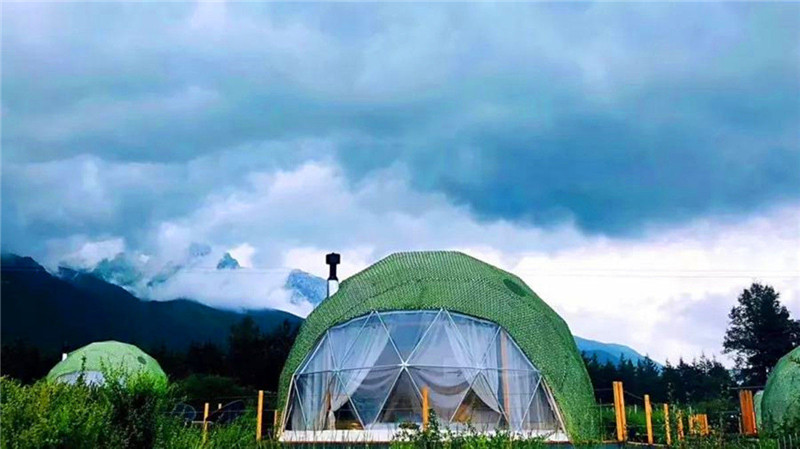 The Eco Dome Tent Blends in Harmoniously with the Landscape
April 01,2020
A true invitation to experience luxury in the mountains, in harmony with nature and its elements.
VIDEOS
Luxury Eco Friendly Tent Structures Lodges for Tea Garden Holiday Hotel
Luxury Sustainable Hospitality Eco Tent Structure Villas
News Hot Search