About Tensile Structure Industry
November 10,2019
Tensile structure is a art structural system architecture. It uses high-strength flexible fabric material and auxiliary structure to generate certain pre-tensioning stress in a certain way, and forms a certain spatial shape under stress control. Or a type of lightweight architectures that has a stable building body and a fabric roof to resist external loads.

Tensile structure is a new type of building structure developed in the middle of the 20th century. It breaks the pattern of pure linear architectural style. With its unique beautiful surface shape, it is simple, bright, rigid and soft, combined with force and beauty. The refreshing feeling of fabric structures also gives architects more imagination and space to create.

The membrane structures has a strong sense of the times and representativeness. It is a multidisciplinary cross-application engineering integrating architecture, structural mechanics, chemicals, materials science and computer technology. It has high technical content and artistic appeal, and its surface can be changed as the architect's design needs. In combination with the overall environment, the iconic image project is built, and it has strong practicality and wide application fields.

There are many great advantages and functional benefits of tensile architecture:

Quicker Installation - The installation of tension membrane structures is often faster and more cost-effective in comparison to traditional construction projects.

Bright, Natural Diffused Day lighting – Because of the translucency associated with nearly all of the fabric options, tensile fabric building structures provide an abundance of daytime light underneath, making it an inviting and comfortable space below.

Flexible Design Aesthetics - Due to the unique flexible characteristics of fabric membrane, tensioned membrane structures give architects, designers, and engineers the opportunity to experiment with form and create visually exciting and iconic structures.

Excellent Durability - Based on the unique combination of design materials, construction, and environment, the longevity and durability of tensile membrane structures have been proven to last and withstand Harsh and extreme climates and environments around the world.

Light weight Nature - When looking to cover large areas of space, the light weight nature of membrane is a cost-effective solution for long span applications while allowing for the possibility of column-free space.

The membrane structure can be applied to large public facilities such as the roof system of stadiums, airport halls roof , exhibition centers, shopping centers shads, parking lots shade, and platform facilities canopy. It can also be applied to leisure facilities, industrial facilities, entrance corridors, and landmark or landscape buildings, etc.


Hot Search:
Previous: About BDiR Inc.
Next: Tensile Structure Installation Steps
Archives
News at BDiR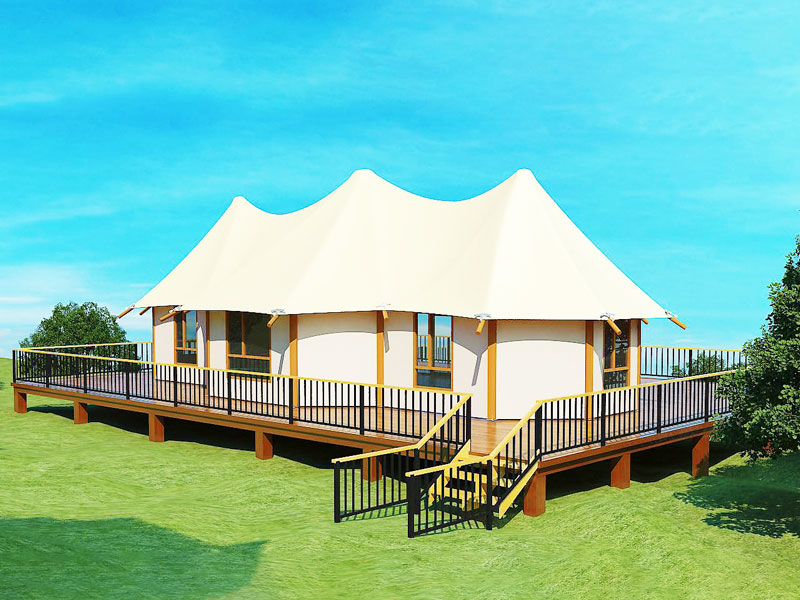 How to Customize Your Own Glamping Tent
July 29,2022
Glamping tents are available in a variety of styles, perfect for your next family vacation. Choose from beautiful, custom-designed tents or demos. Many luxury tents feature an on-site spa, full 5' sidewalls and steel D-rings at the eaves. Having 6+ foot s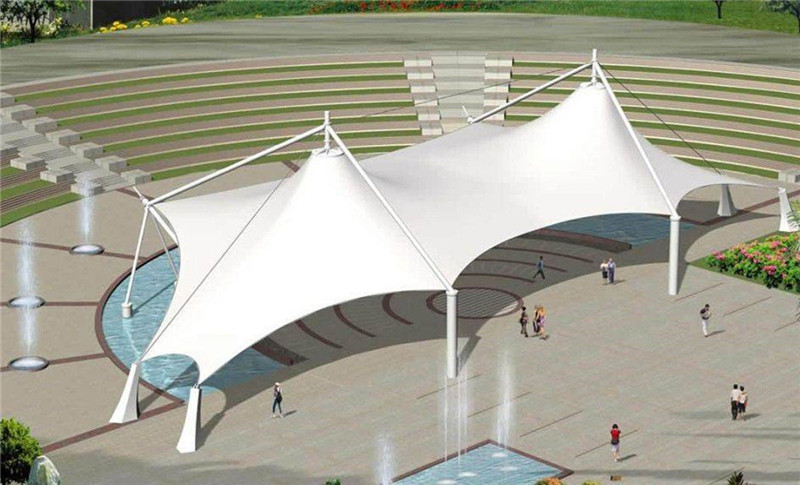 Tensile Structure Uses and Advantages
July 27,2022
A tensile structure is a lightweight fabric structure that carries loads by utilizing tension. Stretch Structures Fabric Structures describe various stretch film structures and the current state of knowledge. Tensile fabric structures are commonly used in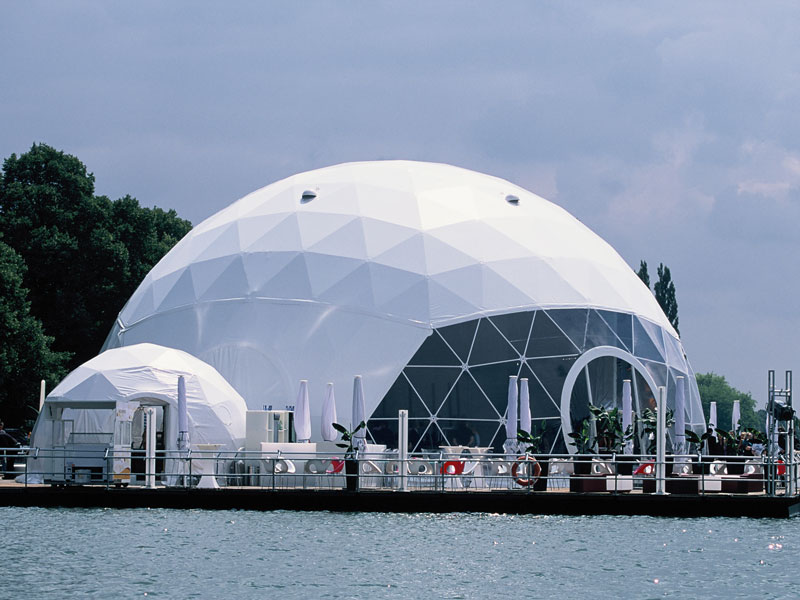 Geodesic Dome Tents Suitable for Living and all Types of Activities
July 22,2022
Geodesic domes have become popular venues for events. They are perfect for a variety of uses including exhibitions, wedding banquet halls, press product launches, makeshift classrooms, ice rinks, and even swimming pool yurts. You can even build one yourse
Watch Our Videos
Luxury Eco Friendly Tent Structures Lodges for Tea Garden Holiday Hotel
Luxury Sustainable Hospitality Eco Tent Structure Villas