Wild Luxury Tent Hotel in Folk Songs, Giving Leisure the Purest Appearance
November 03,2020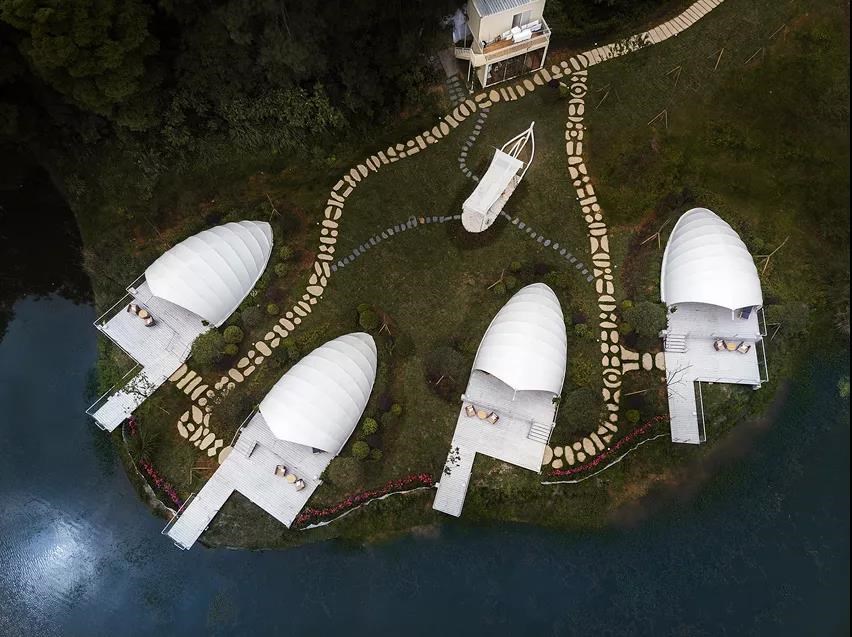 Folk Song Li Ye g Glaping Luxury Tent Hotel is located in Chengdu, Sichuan Province. The unique geographical advantage provides an opportunity for intimate contact between man and nature. The building area is 2000 square meters, and the design team has been involved since the site selection. "Wild" and "luxury" are the main theme of this project. The unique geographical advantage provides an opportunity for close contact between man and nature.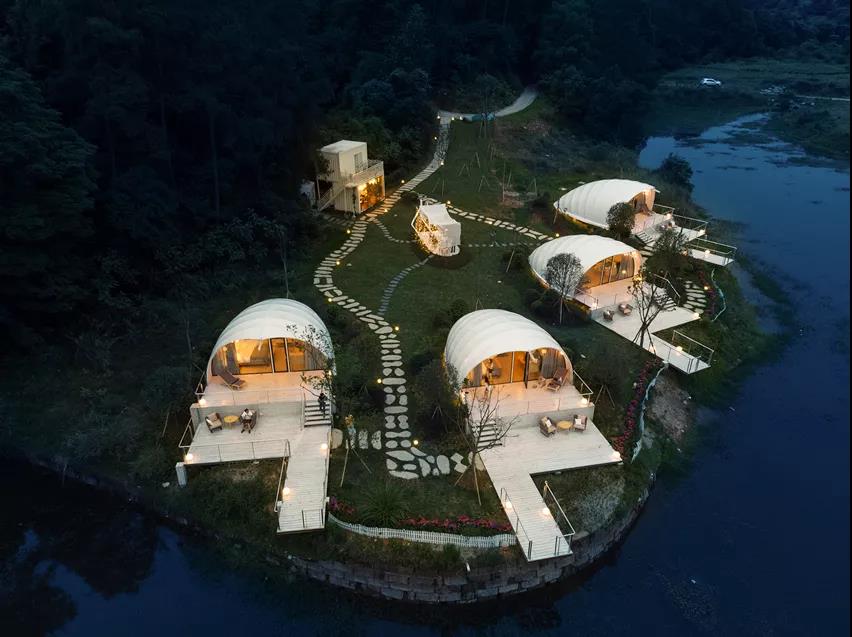 The project was designed in the Jintang Awards·China Interior Design Annual Appraisal, and won the 2019 Best Hotel Space Design Award.
The steel and concrete in the city make us more and more far away from nature, and the spirituality of mountains and rivers is becoming more and more difficult to reach. Let's escape, get rid of work, get rid of the trivialities of life, just look at mountains as mountains, see water as water, and go back to the beginning, the purest appearance.
In the folk songs, there are four guest rooms on the banks of the Miaoyin Lake: spring breeze, water, deep reeds, and bamboo banks. In each room, you can hear insects and birds, see the sun rising and the moon setting, and the white tent rooms are integrated with the surroundings, as if they are themselves. Melted into the heaven and earth, there is no bondage. Not only limited to indoor space, outdoor barbecue area, fishing area, yoga camping area greatly increases the scope of activities. Change the habit of a single room in traditional homestays.
If the weather is good, it is also a good choice to set up a small glamping outdoor tent and watch the stars in the outdoor camping area. In the public activity area, the designed dining area, evening bonfire, barbecue, movie, music, you can experience it all.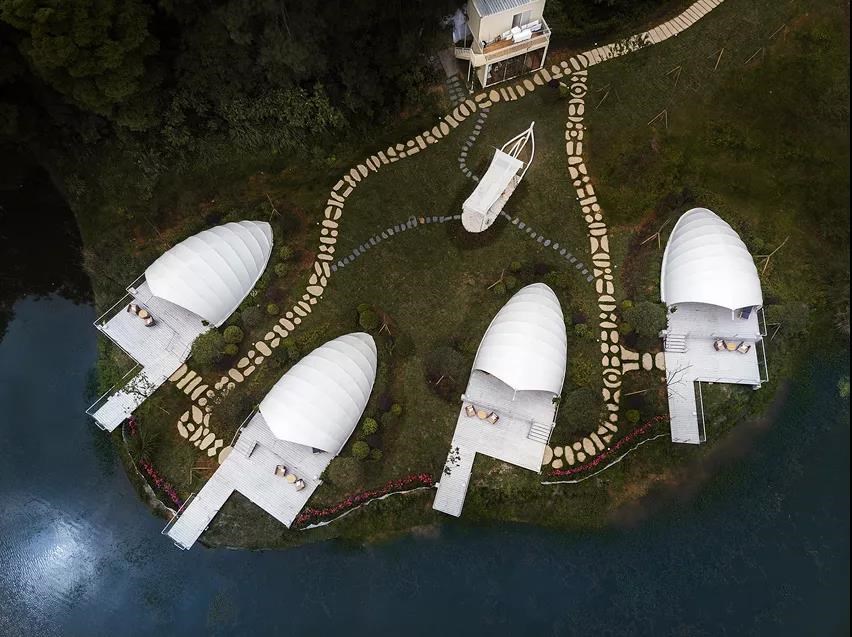 In the selection of materials, combined with the environmental factors of the location beside the lakeside scenic spot, the design team selected moisture-proof and environmentally friendly polymer materials. The interior decoration is also made of wood, cotton, linen and other natural materials. The color choices are mainly blue, white and wood colors, all of which are drawn from the blue sky and white clouds of nature, and try to make people more integrated into nature from all aspects.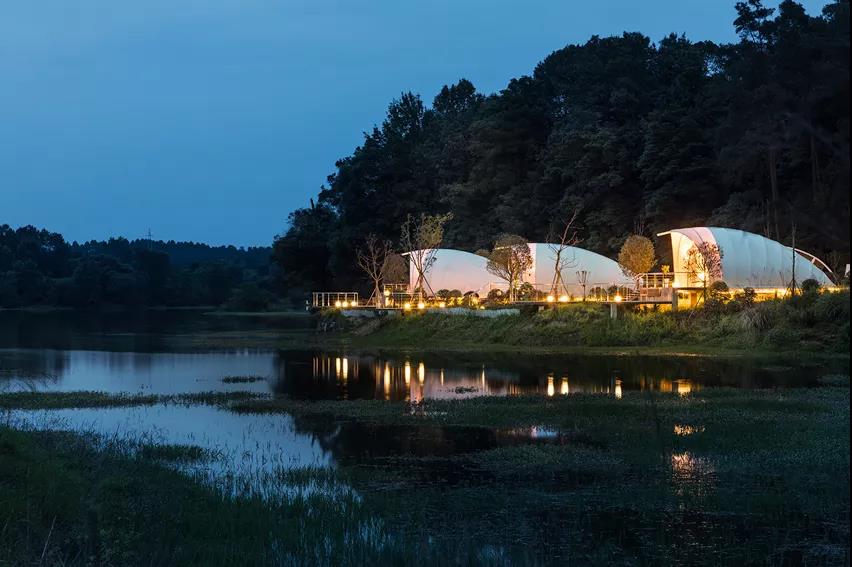 In the folk songs, "the purest and the simplest", the aesthetics of life are everywhere, and the literature and art are fresh. Lying on the bed can see the sun-filled world and the landscape of the lake and the sky. Lie on a beach chair, soaked in the sun, and close your eyes to listen to birds, frogs, and cicadas. You can spend the afternoon leisurely with a cup of fragrant tea.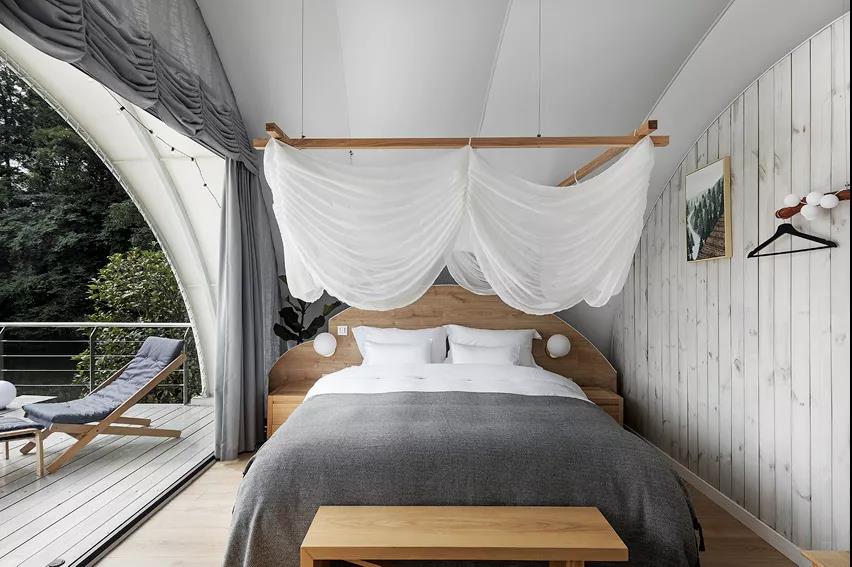 Hot Search:
Previous: How to treat the developing domestic tent industry
Next: What Configuration Is Needed For The Interior Of The Geodesic Dome Tent Hotel
Archives
News at BDiR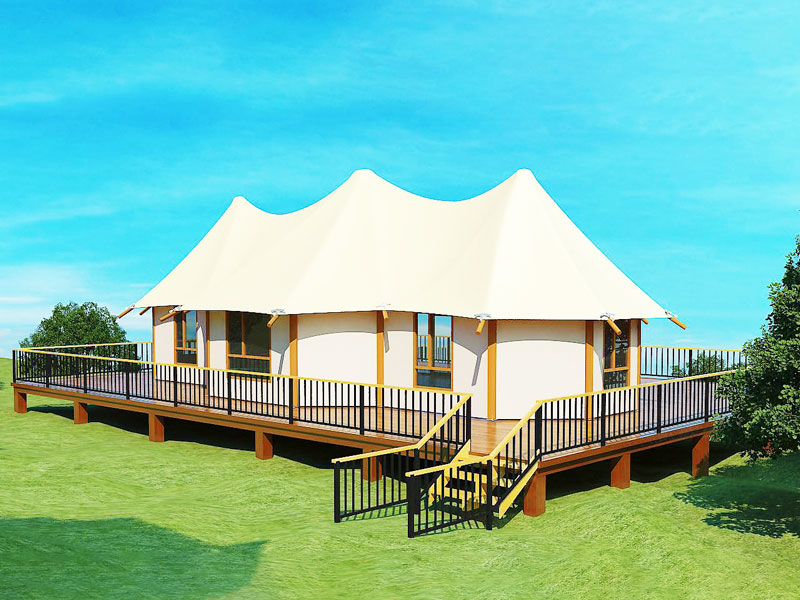 How to Customize Your Own Glamping Tent
July 29,2022
Glamping tents are available in a variety of styles, perfect for your next family vacation. Choose from beautiful, custom-designed tents or demos. Many luxury tents feature an on-site spa, full 5' sidewalls and steel D-rings at the eaves. Having 6+ foot s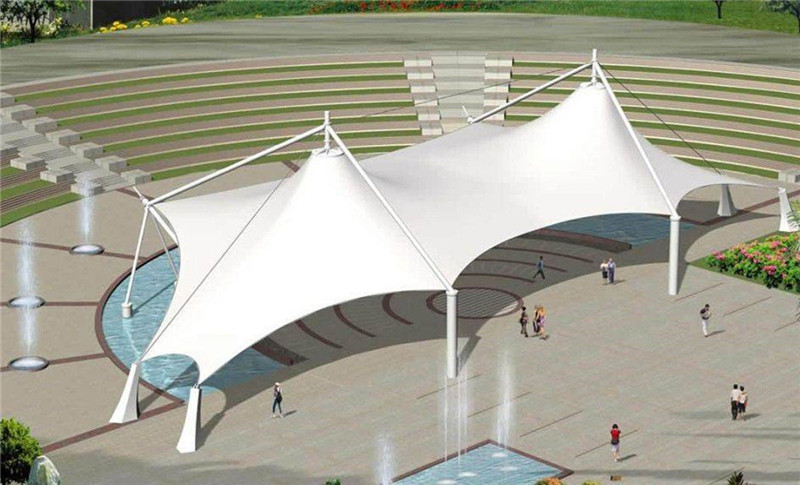 Tensile Structure Uses and Advantages
July 27,2022
A tensile structure is a lightweight fabric structure that carries loads by utilizing tension. Stretch Structures Fabric Structures describe various stretch film structures and the current state of knowledge. Tensile fabric structures are commonly used in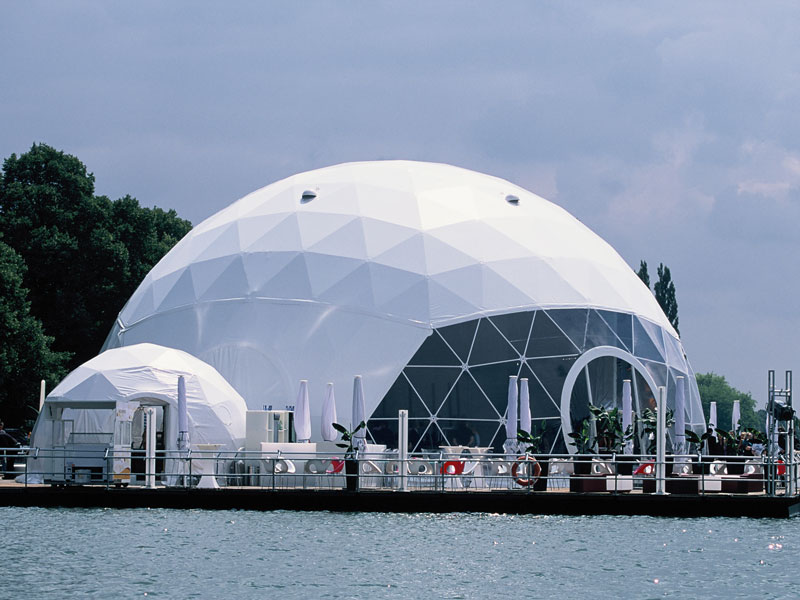 Geodesic Dome Tents Suitable for Living and all Types of Activities
July 22,2022
Geodesic domes have become popular venues for events. They are perfect for a variety of uses including exhibitions, wedding banquet halls, press product launches, makeshift classrooms, ice rinks, and even swimming pool yurts. You can even build one yourse
Watch Our Videos
Luxury Eco Friendly Tent Structures Lodges for Tea Garden Holiday Hotel
Luxury Sustainable Hospitality Eco Tent Structure Villas