Why Transportation Facilities Choose Fabric Structure?
November 08,2019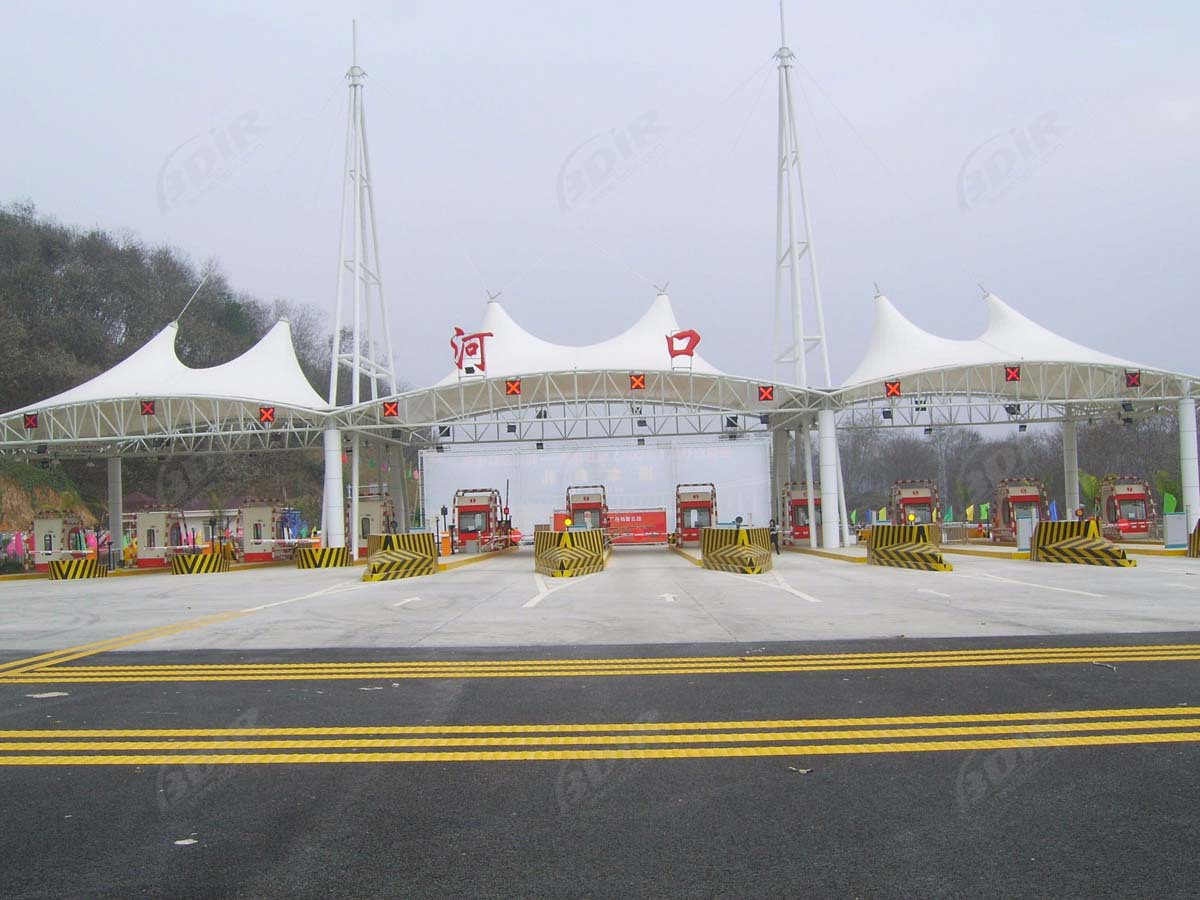 Nowadays, the application of fabric structure in transportation facilities has become very common. What have seen many gas station and toll station build with fabric tensile structure. So transportation facilities membrane structure buildings could offer what convenience for us?
Fabric structure gas station and tensile structure toll station can be seen from the shape of the big surprise, these fabric structure transportation facilities are various in shape, breaking the limitations of traditional building limitations, fabric structure designers create with their own imagination Unique, beautiful shape.
The shelf life of fabric structure buildings is relatively long, and this should be judged according to the life of the fabric. fabric is an emerging building material. The most commonly used fabric materials in fabric structure construction are PVDF and PTFE fabric materials: PVDF is guaranteed for 10-15 years, and PTFE fabric material is guaranteed for more than 25 years. It is a permanent fabric.
At present, there are two kinds of fabrics produced in China and imported overseas (Usually imported from Germany, Italy, Japan, etc.). Generally, Chinese-made fabrics have competitive advantages, low prices and high cost performance.
More and more
gas station
and
toll station
are now installed by fabric structure, because advantages of short construction period, long life, beautiful appearance, self-cleaning, fire prevention, etc.
BDiR Inc. has been established for 11 years. It is not only rich experienced, professional, but also has an in-depth understanding of the fabric structure industry, which can meet the dual needs of customers for product novelty and practicality.
Hot Search:
Previous: Greece Island Ecotourism with Eco Tent Accommodation
Next: Why Dubai (UAE) Use Membrane Structure for Carport Shades?
Archives
NEWS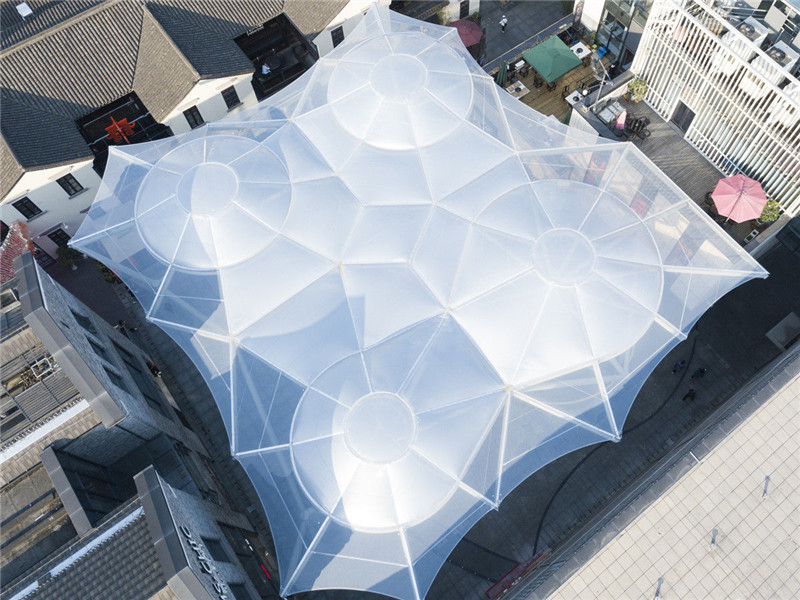 How to Clean the ETFE Textile Membrane Architecture
May 25,2020
Although the ETFE membrane structure itself has a good cleaning function, it will eventually cause dirt accumulation due to the influence of external factors.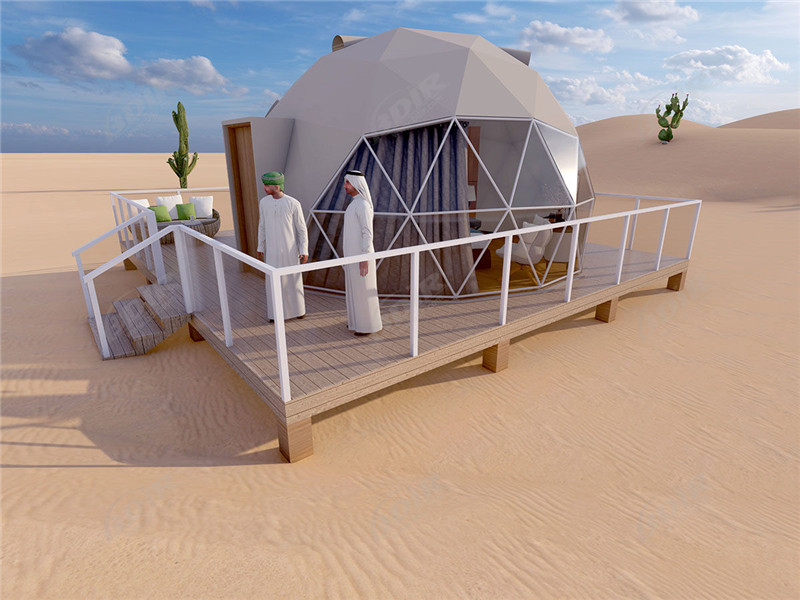 Prefab Desert Canvas Domes Shade Structures Tents Manufacturer form China
May 22,2020
Our desert domes architecture combines with the modern style while still retaining a true desert experience.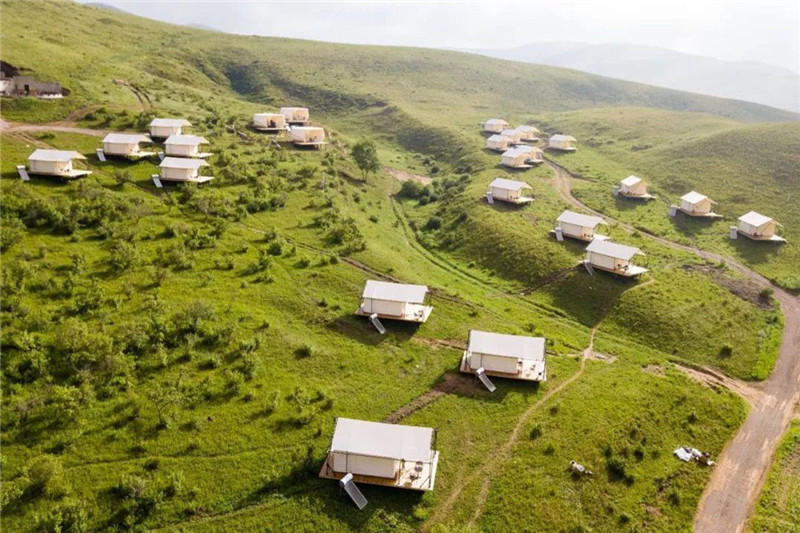 Go Glamping to Yakutsk to Enjoy the Coolest Summer in the World's Coldest City
May 27,2020
Bring a luxury camping tent and go to Yakutsk for glamping, our luxury tent will offer you a gorgeous getaway for your summer vacation.
VIDEOS
Luxury Eco Friendly Tent Structures Lodges for Tea Garden Holiday Hotel
Luxury Sustainable Hospitality Eco Tent Structure Villas
News Hot Search