What is the Material Performance of the Geodesic Dome Tent in the Market?
November 07,2019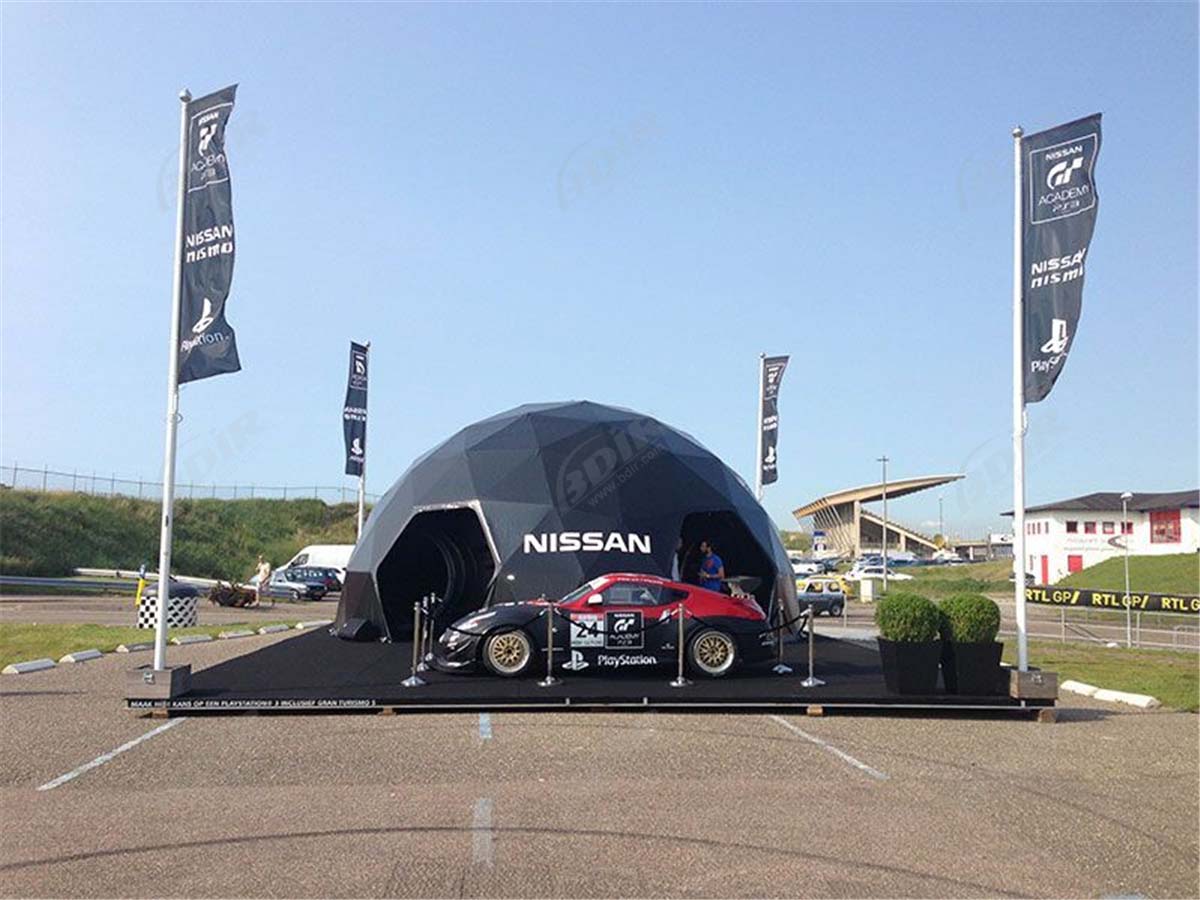 The spherical dome tents are available in a variety of different styles on the market. The PVC geodesic tents are the most popular in the market and are the most widely used in outdoor applications. What is the material performance of the PVC geodesic dome tent?

Spherical tent frame:
The frame is made of galvanized pipe and the outer cover is made of PVC fabric. It is the mainstream material of the geodesic dome tent on the market, but different manufacturers will have different details and specifications. BDiR's spherical dome tents will adopt thicker specifications in the selection of galvanized pipes, and will gradually thicken the specifications according to the bigger size of the tent. Each pipe surface is hot-dip galvanized or sprayed with anti-corrosion treatment, which can ensure that the spherical tent has excellent performance against 8-10 winds resistant and 1-2m thickness snow resistant, and the process will not be damaged by corrosion, has a service life of more than 10 years!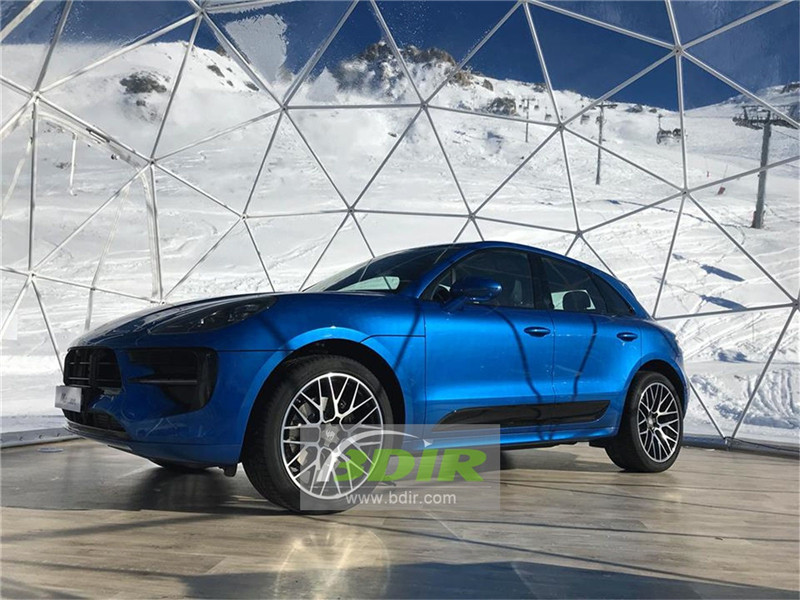 Spherical tent fabric:
PVC membrane with outer cover, BDiR Inc. has a special coating treatment, conventionally used 850g/Sqm , transparent tarpaulin is 950g/Sqm, can ensure that the tarpaulin will not be easily damaged, but also has waterproof, shading, flame retardant Excellent performance against tearing, even at a low temperature of -30°, even if it is used in a snowy environment. Therefore, the overall PVC spherical tent has a very comprehensive performance, and there are also a variety of specifications and style changes in the mix, which can be presented in a variety of large types of outdoor applications! PVC spherical tents have excellent comprehensive performance, can cope with various outdoor situations, and can customize a variety of styles such as inkjet, projection, and ball screen. It is a very popular outdoor tent.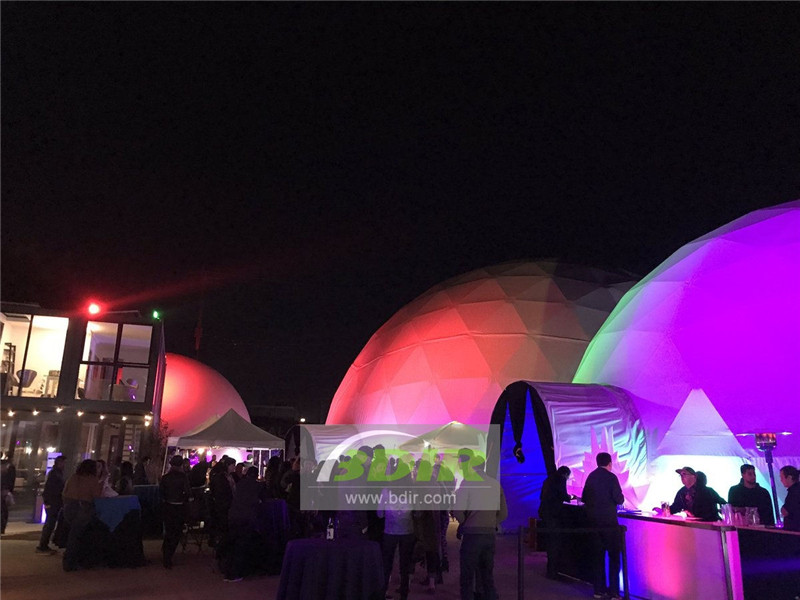 BDiR Inc. engaged in offering a complete turn-key solution for all types of Tensile Structures. We offer design, installation, fabrication and maintenance services. Our product range includes: Tensile Structure, Shade Structure, Fabric Structure, Car Parking Shade Structure, Luxury Hotel Tent, Dome Tent, etc.
For your Tensile Structure solutions by BDiR, please contact us today: [email protected]
Hot Search:
Previous: What are the Advantages of BDiR Company in Analysis and Design of Tension Membrane Structure?
Next: Which Chinese Company is Good at Supply Sport Grandstand Textile Structure?
Archives
News at BDiR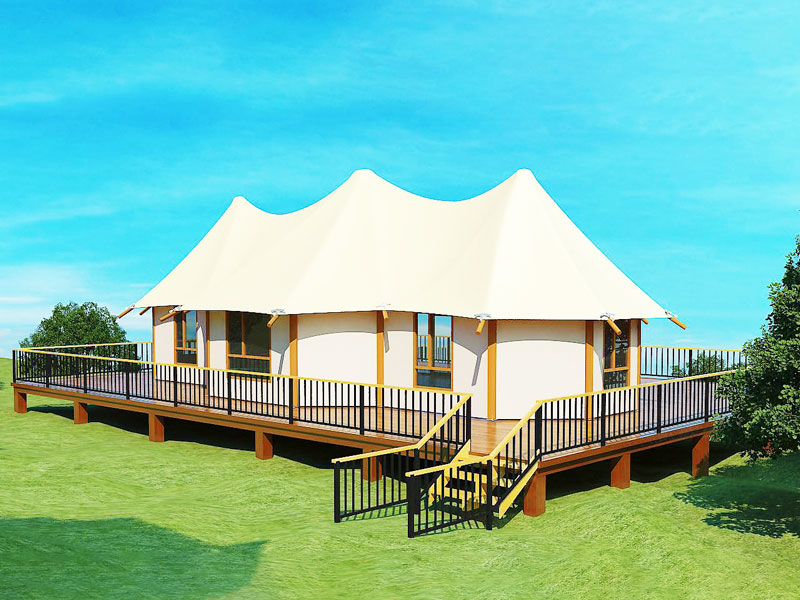 How to Customize Your Own Glamping Tent
July 29,2022
Glamping tents are available in a variety of styles, perfect for your next family vacation. Choose from beautiful, custom-designed tents or demos. Many luxury tents feature an on-site spa, full 5' sidewalls and steel D-rings at the eaves. Having 6+ foot s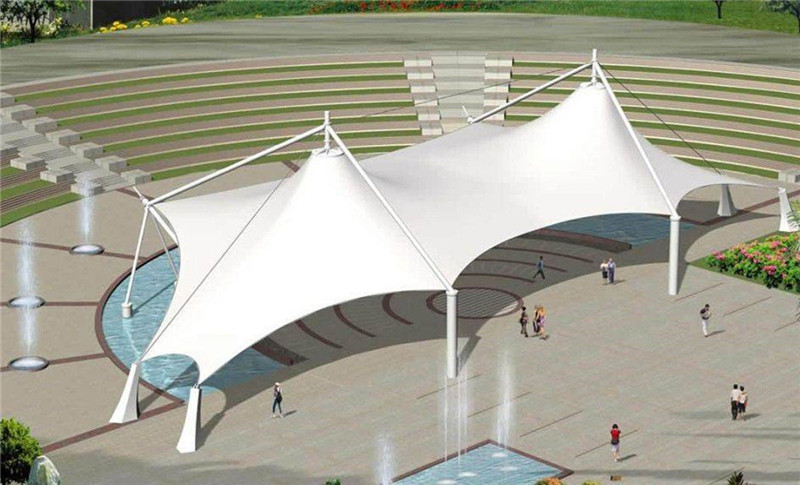 Tensile Structure Uses and Advantages
July 27,2022
A tensile structure is a lightweight fabric structure that carries loads by utilizing tension. Stretch Structures Fabric Structures describe various stretch film structures and the current state of knowledge. Tensile fabric structures are commonly used in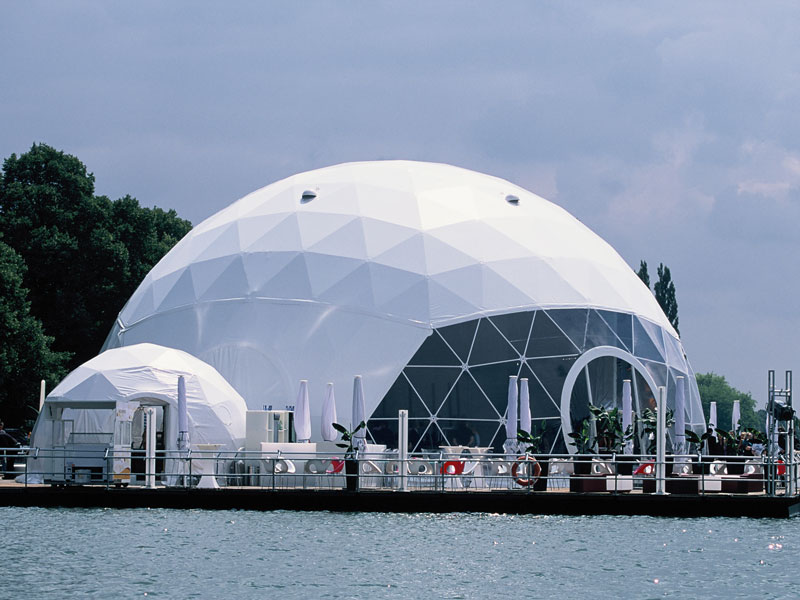 Geodesic Dome Tents Suitable for Living and all Types of Activities
July 22,2022
Geodesic domes have become popular venues for events. They are perfect for a variety of uses including exhibitions, wedding banquet halls, press product launches, makeshift classrooms, ice rinks, and even swimming pool yurts. You can even build one yourse
Watch Our Videos
Luxury Eco Friendly Tent Structures Lodges for Tea Garden Holiday Hotel
Luxury Sustainable Hospitality Eco Tent Structure Villas