What are the Advantages of BDiR Company in Analysis and Design of Tension Membrane Structure?
November 12,2019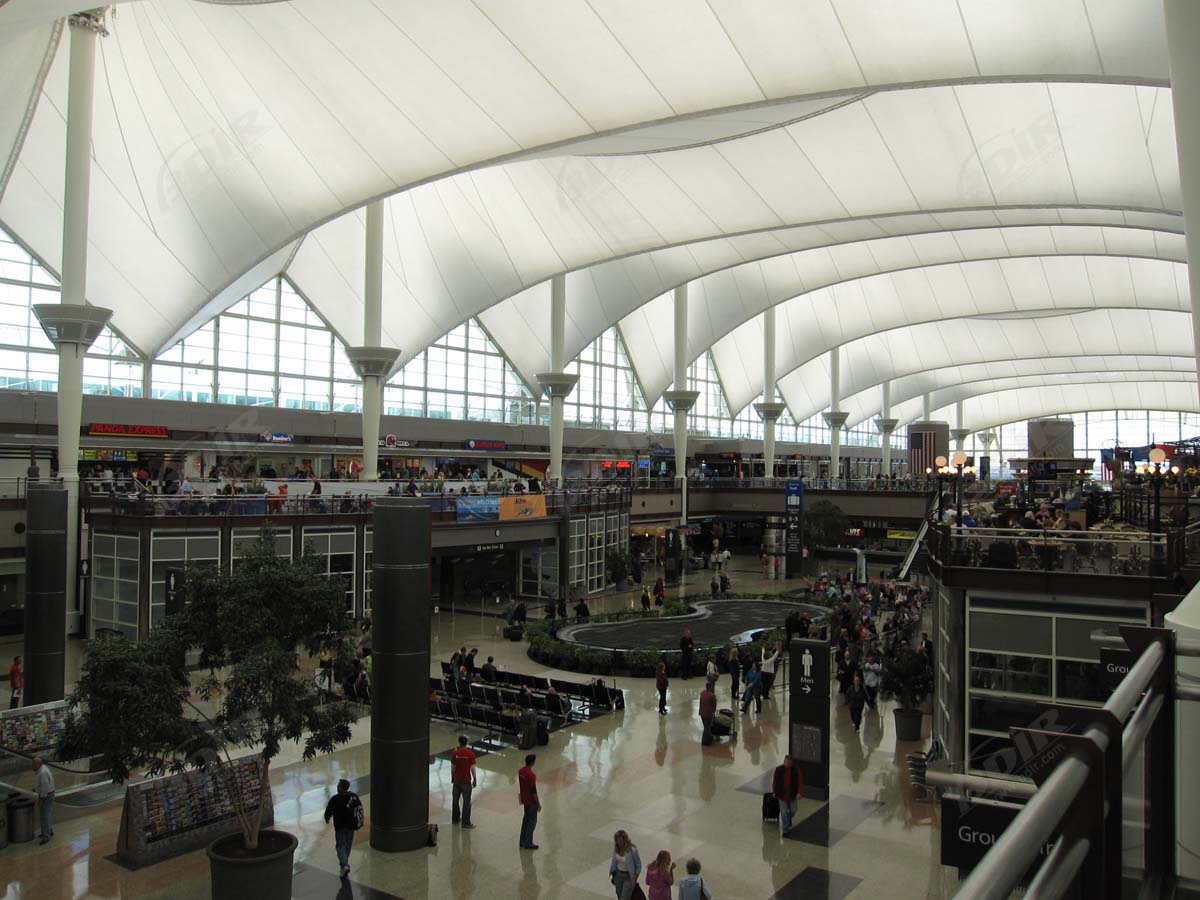 What are the advantages BDiR compnay in analysis and design of tension membrane structure?

In fact, the price of the design, construction, installation and installation of different sizes of tensioned membrane structures are different, depending on the actual situation. As a domestic first-class tensile film structure production and processing enterprise, BDiR can not only carry out construction and installation, but also design and produce drawings according to customers' needs. Therefore, if you have any problems related to the tensile structure of the membrane, you can consult or inquire online through the BDiR official website. So, what is the structure of the tensioned membrane? What are the application areas? What can we do specifically? The following is a detailed introduction by BDiR for everyone.

Tensile structure definition
The tensioned membrane structure is formed by stretching the membrane material on the structure by a cable. The tensioned membrane structure can also be called a tensioned cable membrane structure, which is a stable space hyperbolic tensioned membrane surface and a supporting mast system. , structural systems composed of support cables and edge cables. The tensile film structure is extremely widely used due to its high degree of flexibility and adaptability due to its image plasticity and structural form. The tensile film structure can be further divided into a cable net type and a chord type. The tensile membrane structure system is rich in expressiveness and strong in structural performance, but the construction cost is slightly higher and the construction requirements are also high.

Tensile membrane structure application field
※ Cultural facilities - exhibition center, theater, conference hall, museum, botanical garden, aquarium, etc.
※ Sports facilities - stadiums, gymnasiums, fitness centers, swimming pools, tennis halls, basketball halls, etc.
※ Commercial facilities - shopping malls, shopping malls, hotels, restaurants, shops (provocations), commercial streets, etc.
※ Transportation facilities - airport, railway station, bus station, toll station, dock, gas station, flyover corridor, etc.
※ Industrial facilities - factories, warehouses, research centers, processing centers, greenhouses, logistics centers, etc.
※ Landscape facilities - building entrance, iconic sketches, pedestrian street, parking lot, etc.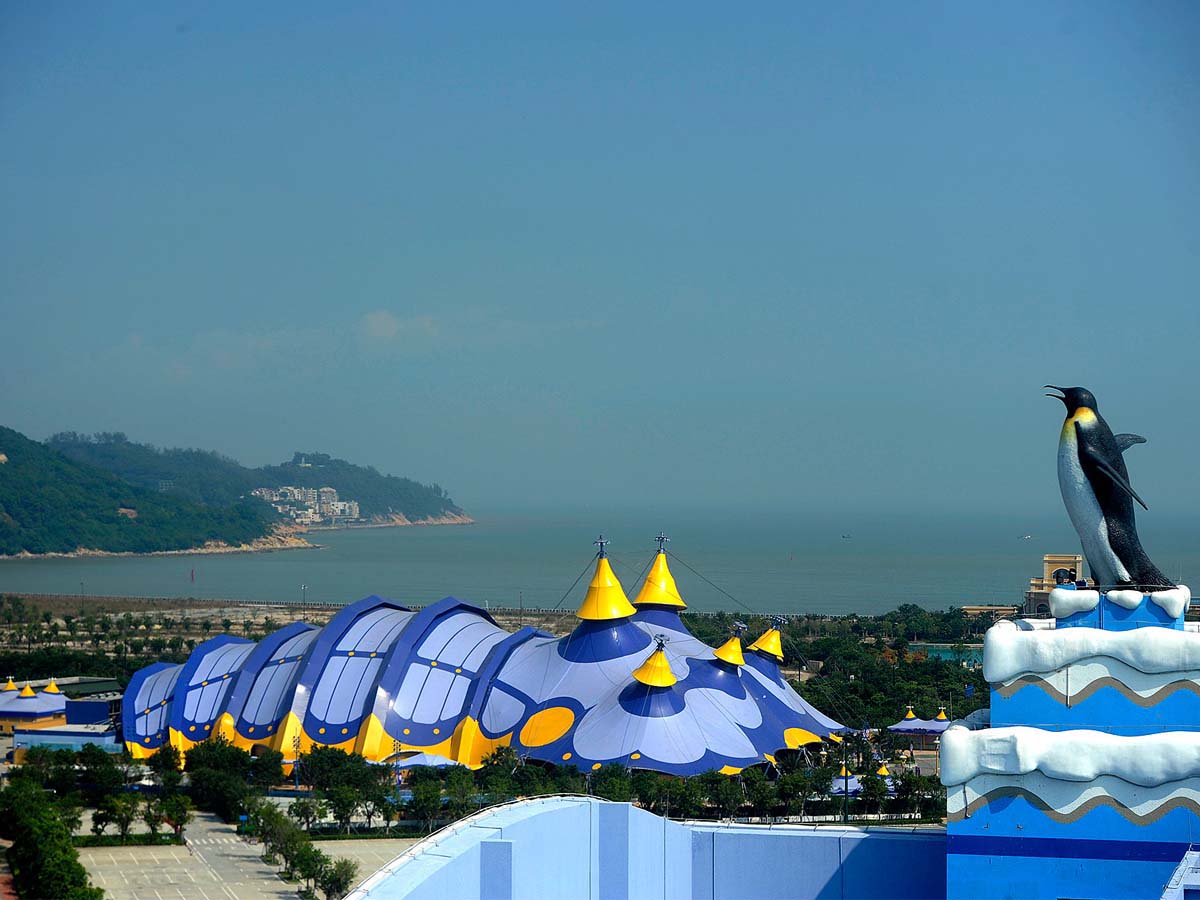 Tensile membrane structure design and development
BDiR can design a full set of construction drawings of tensioned membrane structure, tensile structure effect diagrams, etc. according to customer requirements, and design special-shaped steel structures and pipe trusses. Tensile membrane structure construction drawings include mechanical analysis and calculation of tensioned membrane structure, detailed drawing of tensile structure of buried tensile structure, detailed construction of tensile steel structure steel skeleton, cutting processing of tensioned membrane material, and tensile membrane structural hardware fittings Drawings and drawings related to all tensioned membrane structures.
Tensile membrane structure design mainly includes shape determination, load analysis and cutting analysis.
Tension membrane structure construction and installation
Tensile membrane construction and installation mainly includes steel structure on-site assembly, painting process, and film installation process.
First, the steel structure on-site assembly
1. Preparation before the on-site assembly
2. Inspection and acceptance of components on site inspection and acceptance. After entering the installation site according to the design drawings and relevant specifications and components, the marking, quantity and appearance quality should be carefully checked and the inspection and acceptance records should be made. For unqualified components, acceptance and entry into the installation process are never allowed.
3. Installation process plan Ground work platform for on-site installation work.
Second, the coating process uses a new type of special anti-corrosion coating - solvent-free liquid epoxy heavy-duty anti-corrosion coating
Third, the film cloth installation process
1. Construction preparation
2, erect scaffolding according to the site construction conditions to set up scaffolding to 1 meter from the top;
3, film cloth preparation
4, filming
5, Tension
Tensile membrane structure film processing
According to the different structural methods, film processing can be divided into three categories: skeleton film processing, inflatable film processing, and tension film processing. At present, building membranes can be divided into four categories according to different properties: PVC, titanium dioxide film, PTFE, ETFE.
Hot Search:
Previous: Eco Structure Tent Lodge and Cottages for Wild Luxury Sustainable Tourism Accommodation
Next: What is the Material Performance of the Geodesic Dome Tent in the Market?
Archives
News at BDiR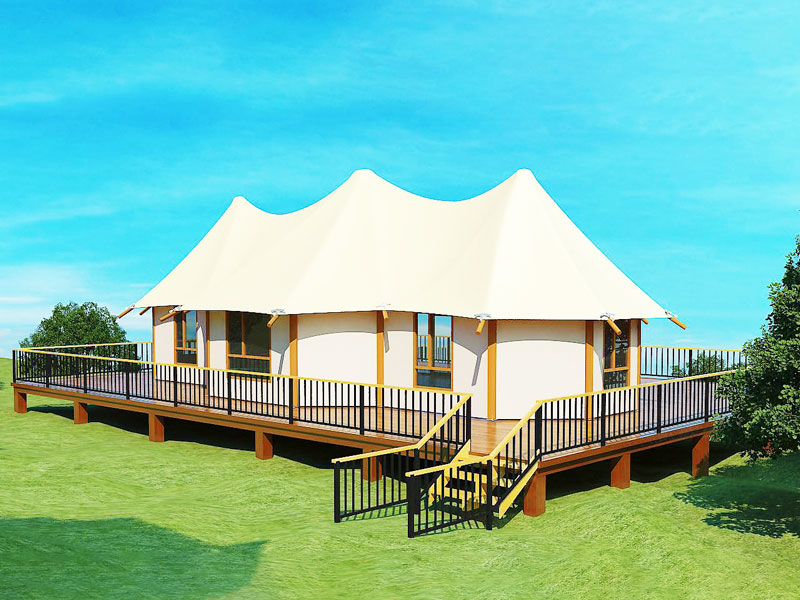 How to Customize Your Own Glamping Tent
July 29,2022
Glamping tents are available in a variety of styles, perfect for your next family vacation. Choose from beautiful, custom-designed tents or demos. Many luxury tents feature an on-site spa, full 5' sidewalls and steel D-rings at the eaves. Having 6+ foot s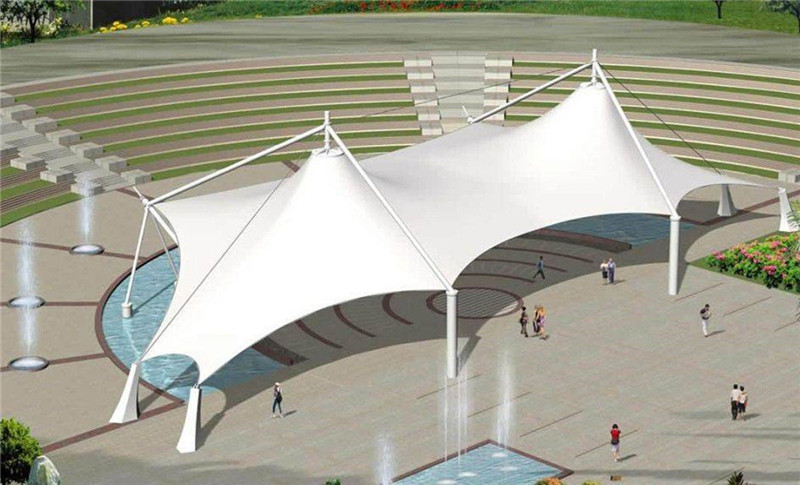 Tensile Structure Uses and Advantages
July 27,2022
A tensile structure is a lightweight fabric structure that carries loads by utilizing tension. Stretch Structures Fabric Structures describe various stretch film structures and the current state of knowledge. Tensile fabric structures are commonly used in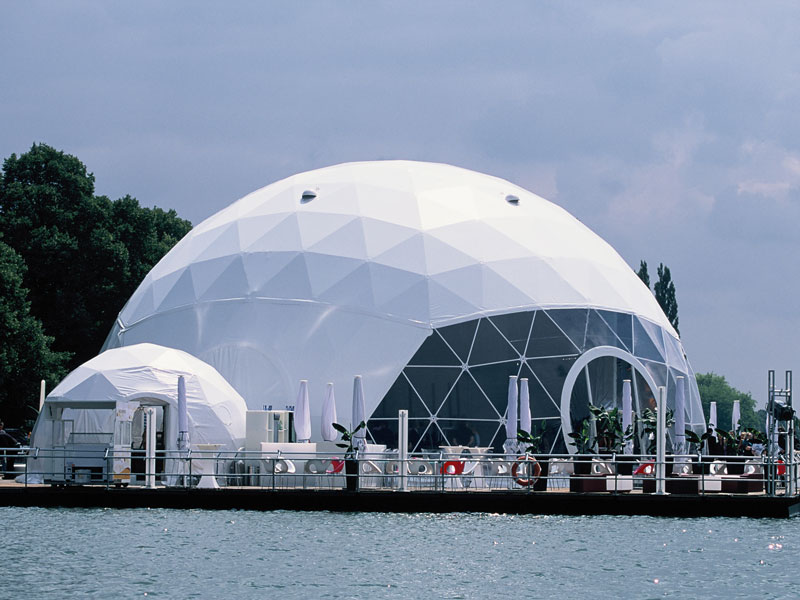 Geodesic Dome Tents Suitable for Living and all Types of Activities
July 22,2022
Geodesic domes have become popular venues for events. They are perfect for a variety of uses including exhibitions, wedding banquet halls, press product launches, makeshift classrooms, ice rinks, and even swimming pool yurts. You can even build one yourse
Watch Our Videos
Luxury Eco Friendly Tent Structures Lodges for Tea Garden Holiday Hotel
Luxury Sustainable Hospitality Eco Tent Structure Villas