Eco Structure Tent Lodge and Cottages for Wild Luxury Sustainable Tourism Accommodation
October 12,2020
The term "wild luxury tent tourism" has gradually become a hot spot for tourists. The reason why the luxury Eco structure tent hotel can be welcomed by tourists is that the reasonable design & layout of the tent hotel are indispensable. A good wild tent hotel sustaiable resort can not only let visitors experience the beauty of nature, but also have the comfort of home. The wild luxury tent cottages is attached to the semi-permanent structure green building. The steel frame and PVDF fabric roof tent house is also convenient to resist wind & rain. it is practical that the internal living environment is spacious and comfortable. It can also add air conditioning equipment according to customer needs.
BDiR's uniquely designed hotel tent can also provide interior design solutions, including various interior layouts, water circuit lines, interior decoration, etc., as well as personal privacy, and other details.
In addition to the comfort of the tent hotel, it can also deepen the tourists' love for the surrounding natural landscape. The BDiR tent makes it easy to create a warm and comfortable five-star experience. The hotel is made of tents, which are resistant to wind, rain, warmth, fire retardant and sound insulation. Not only beautiful in appearance, high-end comfort, novel style, but also very suitable for use in scenic hotels, camps, special towns, resorts, playgrounds and other fields!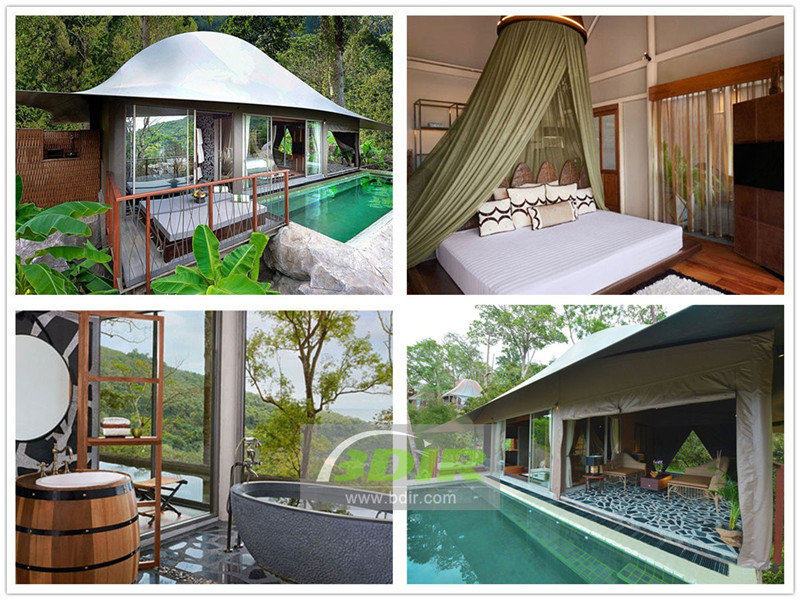 √. Luxury tent house area: 25-120 square meters, can be customized.
√. Main frame: steel frame body frame, two-layer thermal insulation and sealing PVDF fabric roof, new exterior wall insulation composite hard wall panel, foreground hollow tempered glass panel, indoor 16mmE1 grade composite floor, broken bridge aluminum alloy glass door and window, interior Cloth decoration, heightening platform and steps. Reinforced carbon steel profile, hardness up to 15HW, surface film ≥10μm-15μm. Different styles and different materials can be customized according to customer requirements.
BDiR Inc. engaged in offering a complete turn-key solution for all types of Tensile Structures. We offer design, installation, fabrication and maintenance services. Our product range includes: Tensile Structure, Shade Structure, Fabric Structure, Car Parking Shade Structure, Luxury Hotel Tent, Dome Tent, etc.
For your Tensile Structure solutions by BDiR, please contact us today: [email protected]

Hot Search:
Previous: 10 Top Features and Specialties of BDiR Fabric Tensioned Structure
Next: What are the Advantages of BDiR Company in Analysis and Design of Tension Membrane Structure?
Archives
News at BDiR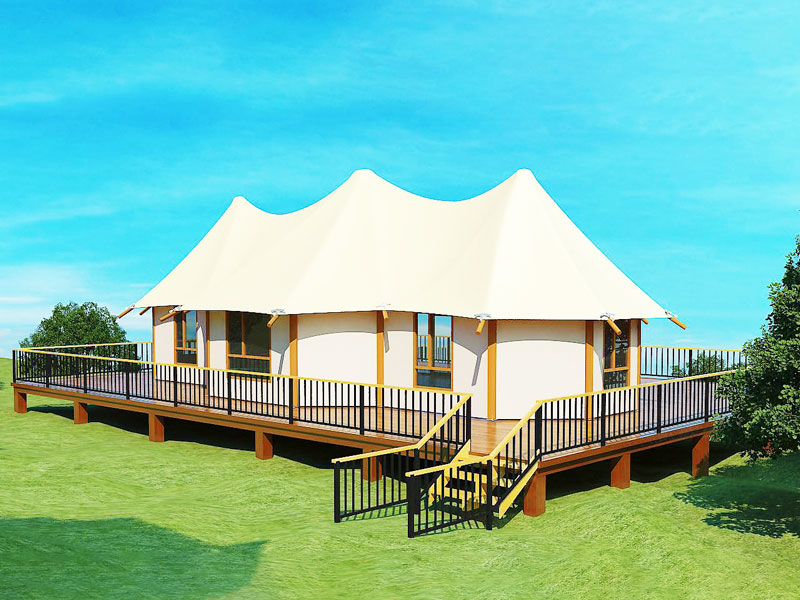 How to Customize Your Own Glamping Tent
July 29,2022
Glamping tents are available in a variety of styles, perfect for your next family vacation. Choose from beautiful, custom-designed tents or demos. Many luxury tents feature an on-site spa, full 5' sidewalls and steel D-rings at the eaves. Having 6+ foot s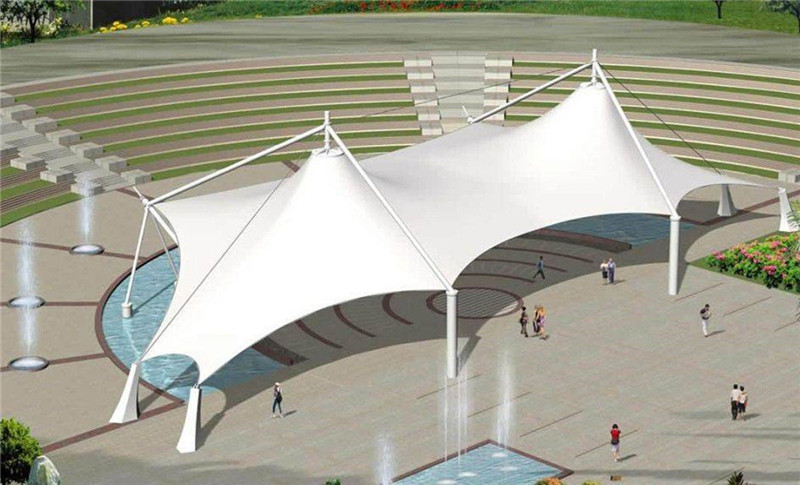 Tensile Structure Uses and Advantages
July 27,2022
A tensile structure is a lightweight fabric structure that carries loads by utilizing tension. Stretch Structures Fabric Structures describe various stretch film structures and the current state of knowledge. Tensile fabric structures are commonly used in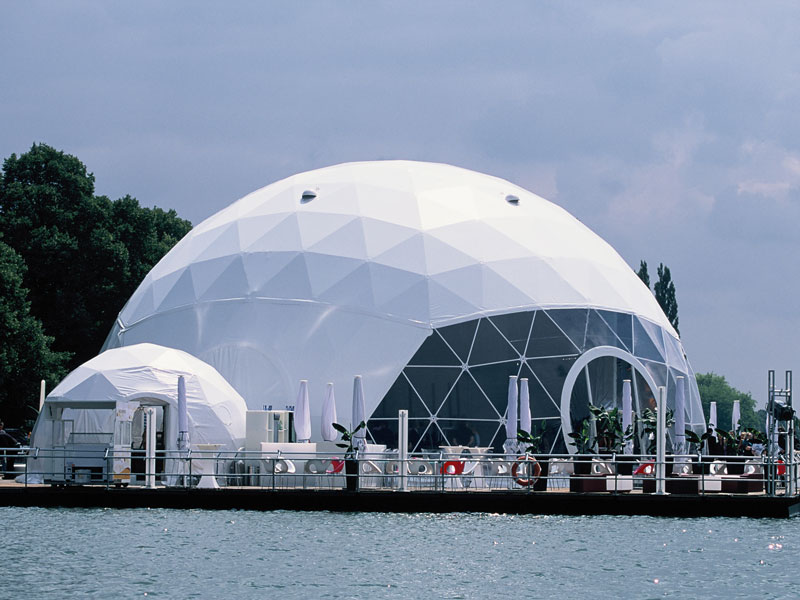 Geodesic Dome Tents Suitable for Living and all Types of Activities
July 22,2022
Geodesic domes have become popular venues for events. They are perfect for a variety of uses including exhibitions, wedding banquet halls, press product launches, makeshift classrooms, ice rinks, and even swimming pool yurts. You can even build one yourse
Watch Our Videos
Luxury Eco Friendly Tent Structures Lodges for Tea Garden Holiday Hotel
Luxury Sustainable Hospitality Eco Tent Structure Villas