The Eco Dome Tent Blends in Harmoniously with the Landscape
April 01,2020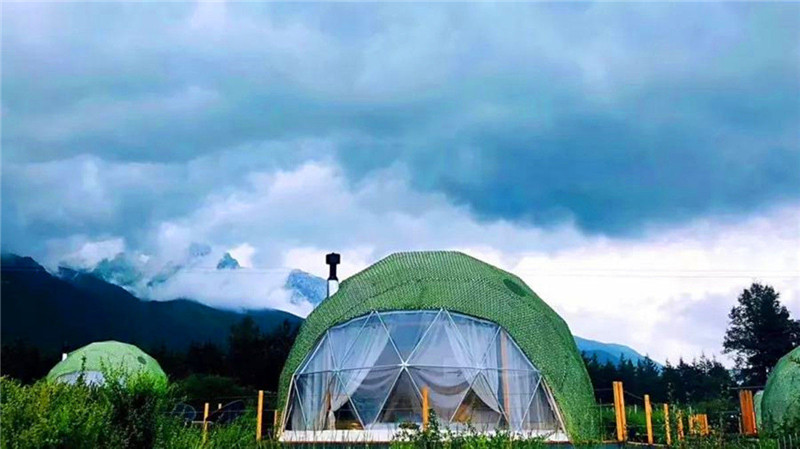 The "Geodesic Dome" is an ecological house that can adapt to the climate of the four seasons. Each building is set on the edge of a hillside and blends into the landscape in harmony.

They can be accessed via a path through the trees from a common parking lot at the entrance. The dome house is set on a wooden patio and houses a platform overlooking the natural setting. The windowed area offers a breathtaking view and maximizes exposure to natural light.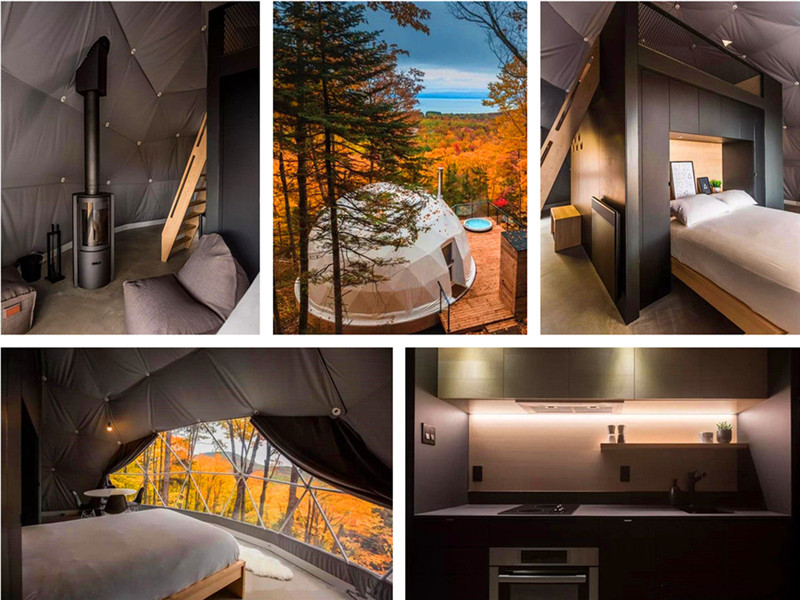 The following is the installation of the eco dome house:
1.The domes is set on a wooden patio which overlooking the natural setting
2.The woodshed
3.A black streamlined service area is set in the center
4.The windows
5.The bed
6.The fireplace
7.The detailed view
A true invitation to experience luxury in the mountains, in harmony with nature and its elements.
Hot Search:
Previous: How to Choose the Supporting Facilities of the Luxury Hotel Tent?
Next: Uniquely Designed Luxury Safari Tents, Hotel Tents in Madagascar
Archives
NEWS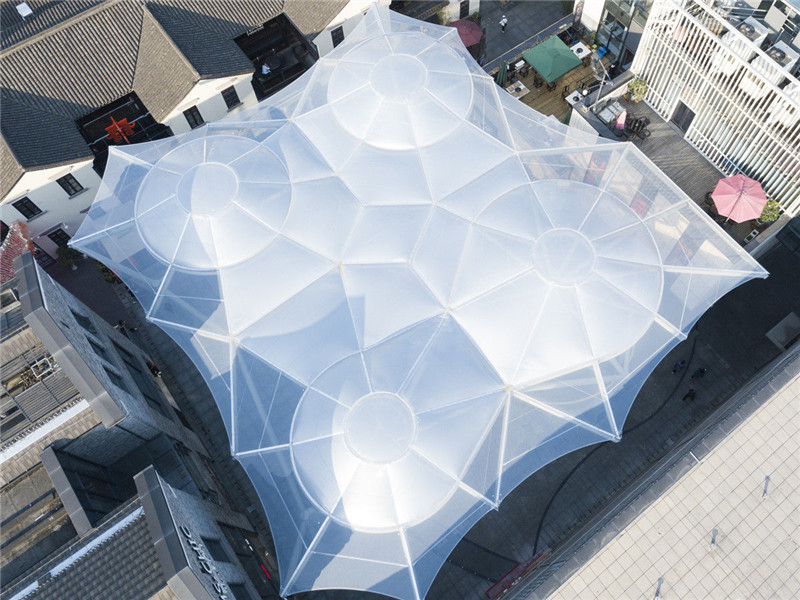 How to Clean the ETFE Textile Membrane Architecture
May 25,2020
Although the ETFE membrane structure itself has a good cleaning function, it will eventually cause dirt accumulation due to the influence of external factors.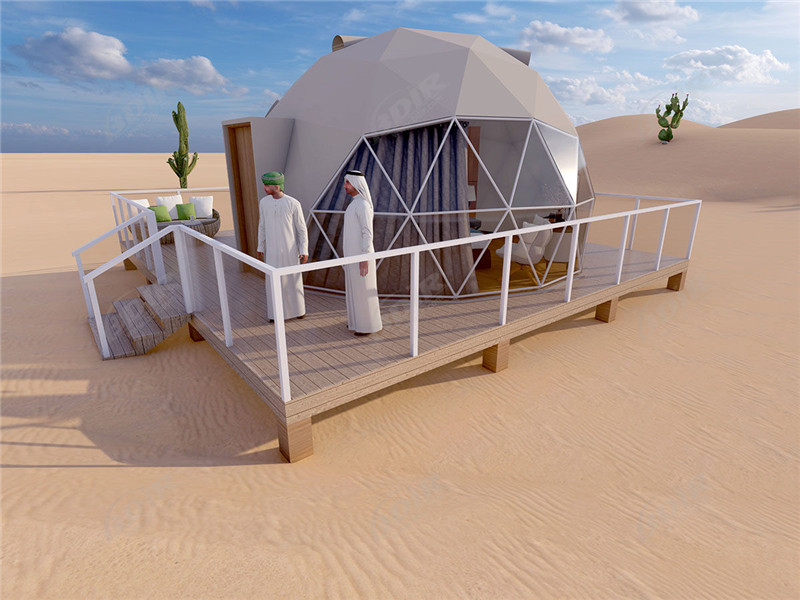 Prefab Desert Canvas Domes Shade Structures Tents Manufacturer form China
May 22,2020
Our desert domes architecture combines with the modern style while still retaining a true desert experience.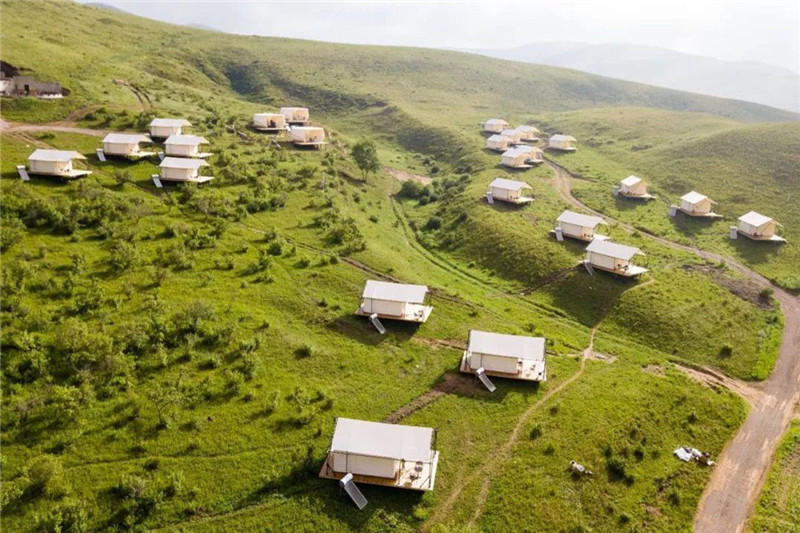 Go Glamping to Yakutsk to Enjoy the Coolest Summer in the World's Coldest City
May 27,2020
Bring a luxury camping tent and go to Yakutsk for glamping, our luxury tent will offer you a gorgeous getaway for your summer vacation.
VIDEOS
Luxury Eco Friendly Tent Structures Lodges for Tea Garden Holiday Hotel
Luxury Sustainable Hospitality Eco Tent Structure Villas
News Hot Search