Tensile PVC/PVDF/PTFE/ETFE Fabric Structures in Qatar
November 08,2019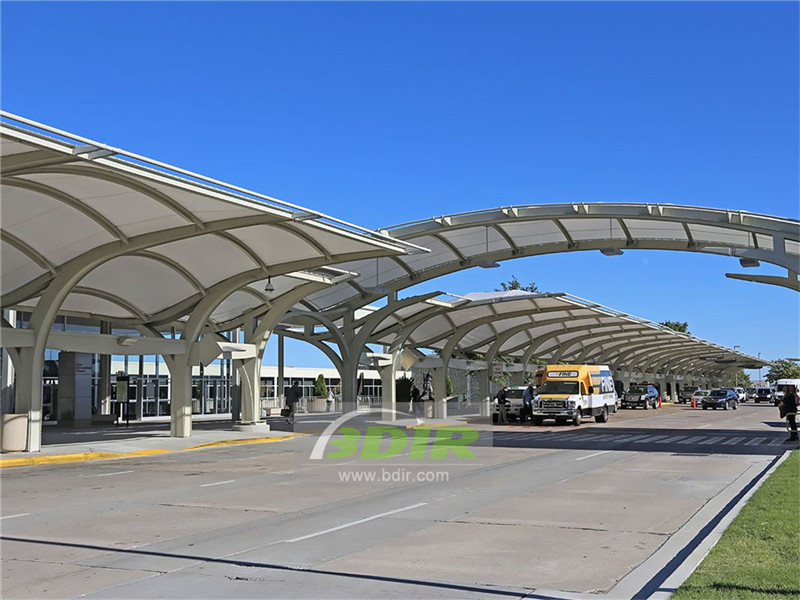 Qatar is an Arab country in western Asia. It is located on the Qatar Peninsula on the southwestern coast of the Persian Gulf and borders the United Arab Emirates and Saudi Arabia. The coastline is 550 kilometers long. Qatar has a flat terrain, most of which is covered with sandy deserts. It is slightly higher near the west coast. There is a large area of exposed limestone southward from Zkrette, and Qatar's onshore oil is also mainly stored in this area.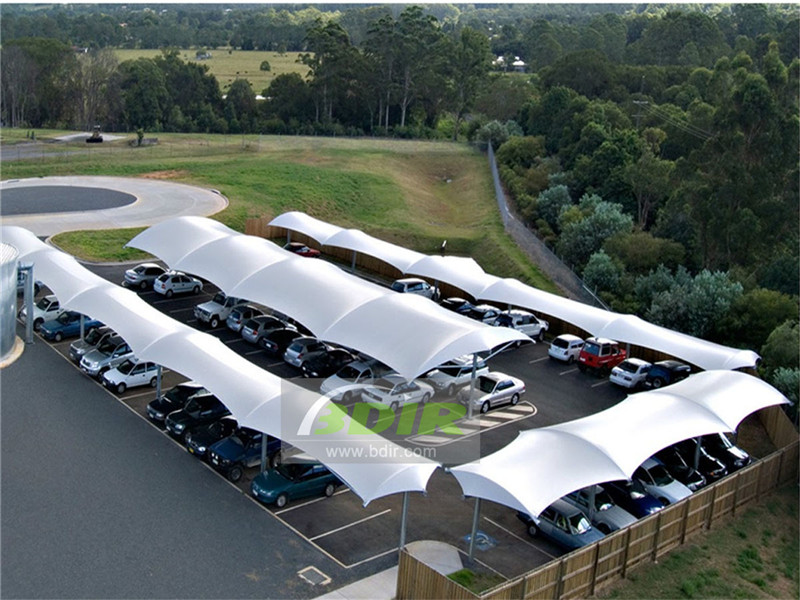 Qatar has a tropical desert climate that is hot and dry and humid along the coast. The four seasons are not very obvious. The summer season from April to October is the longest season of the year. The highest temperature in July-September is 45°C, and the winter is cool and dry with a minimum temperature of 7°C. The average annual precipitation is only 75.2 mm.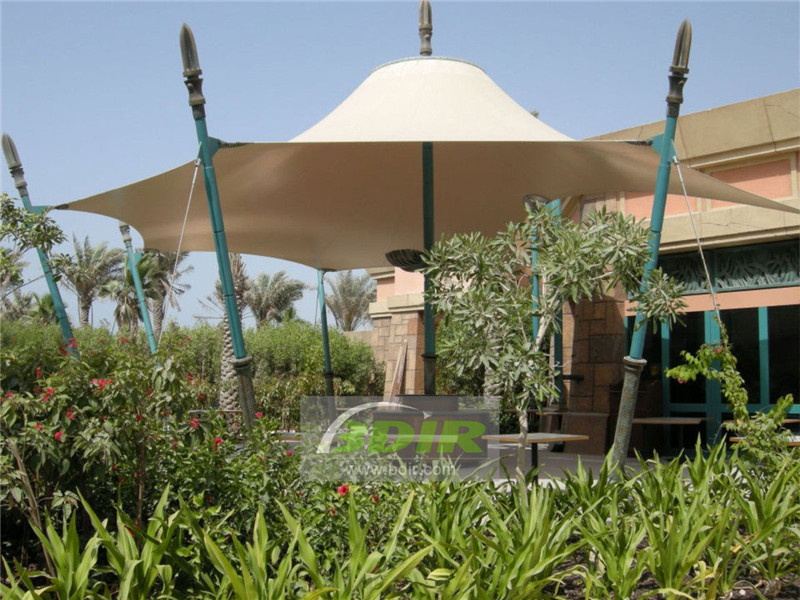 BDiR Inc. Shade structure always cares for customers' requirements all type of sun shades.(car parking shades, playground shades, walk way & entrace canopies, marine shades etc).
BDiR Inc. is specialized with PVC/PVDF/PTFE/ETFE fabric shades as per architectural and durable concept of the client requirements. We can do car parking for projects like Airport, Universities, Colleges & Schools, Hotels, Hospitals, Municipalities, Ministries, Stadiums and many private residential projects all over the Qatar.
Our architects and engineering team work on tensile membrane structure to achieve a concept and design solution with maximum impact, functionality and durability.
We offer only branded products, which has an inherent guarantee and these products will exceed international standards. Our experienced and highly trained team ensure that the projects are executed to your complete satisfaction.
Hot Search:
Previous: Cold Resistance of Fabric Membrane Structure - Greenland
Next: Tensile Fabric Structure | Canopy Structures | Pergola | Sail Shade | Car Parking Shed in Oman
Archives
News at BDiR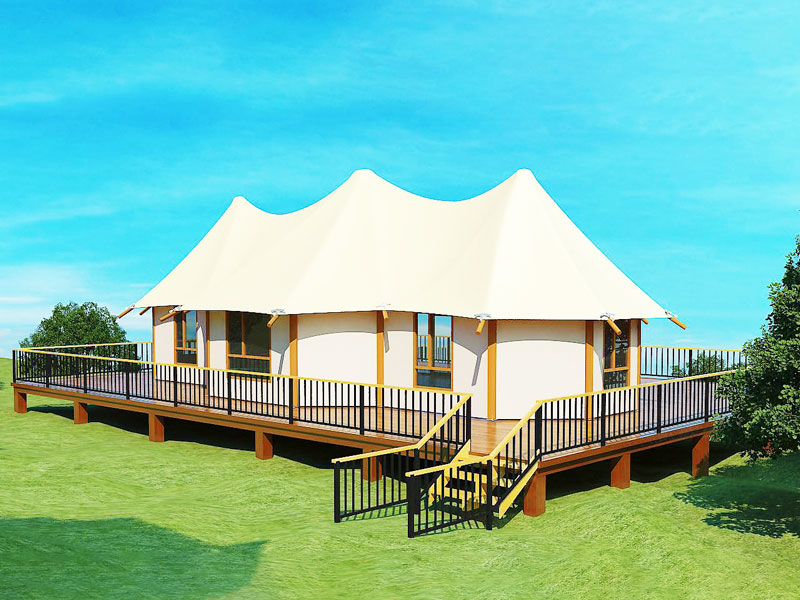 How to Customize Your Own Glamping Tent
July 29,2022
Glamping tents are available in a variety of styles, perfect for your next family vacation. Choose from beautiful, custom-designed tents or demos. Many luxury tents feature an on-site spa, full 5' sidewalls and steel D-rings at the eaves. Having 6+ foot s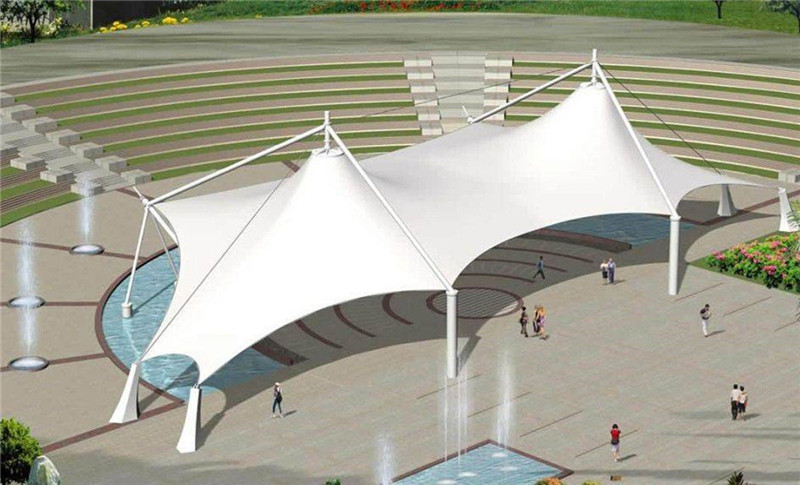 Tensile Structure Uses and Advantages
July 27,2022
A tensile structure is a lightweight fabric structure that carries loads by utilizing tension. Stretch Structures Fabric Structures describe various stretch film structures and the current state of knowledge. Tensile fabric structures are commonly used in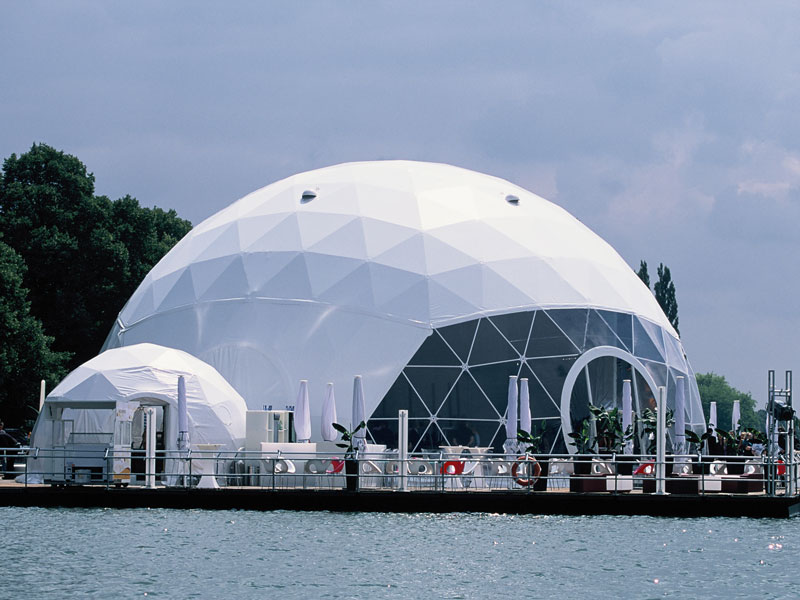 Geodesic Dome Tents Suitable for Living and all Types of Activities
July 22,2022
Geodesic domes have become popular venues for events. They are perfect for a variety of uses including exhibitions, wedding banquet halls, press product launches, makeshift classrooms, ice rinks, and even swimming pool yurts. You can even build one yourse
Watch Our Videos
Luxury Eco Friendly Tent Structures Lodges for Tea Garden Holiday Hotel
Luxury Sustainable Hospitality Eco Tent Structure Villas