Tensile Fabric Structure | Canopy Structures | Pergola | Sail Shade | Car Parking Shed in Oman
November 12,2019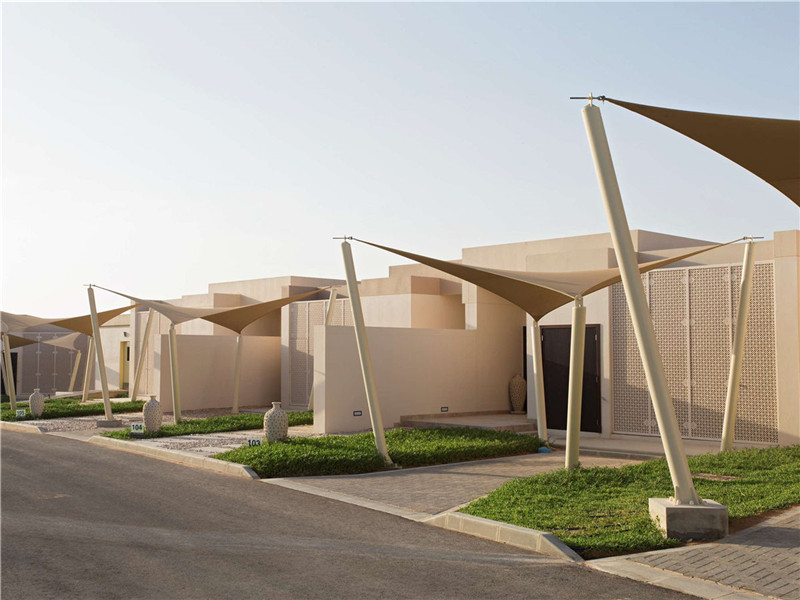 The Sultanate of Oman (Arabic: سلطنة عُمان), referred to as Oman, is a country located in West Asia, on the southeast coast of the Arabian Peninsula, bordering the United Arab Emirates in the northwest, Saudi Arabia in the west and Yemen in the southwest. The coast of Oman is south and east to the Arabian Sea, and the northeast is to the Gulf of Oman. It is guarded by the world's most important oil export channel - the Strait of Hormuz between the Persian Gulf and the Gulf of Oman.
Oman climate characteristics: except for the mountains in the northeast, they all have a tropical desert climate. The season is divided into two seasons, from May to October is the hot season, the temperature is above 40 °C; from November to April is the cool season, the temperature is about 24 °C. The annual average precipitation is 130 mm. To avoid exposure to UV radiation, look for shade at the hottest day of the day (10:00 am – 16:00 pm).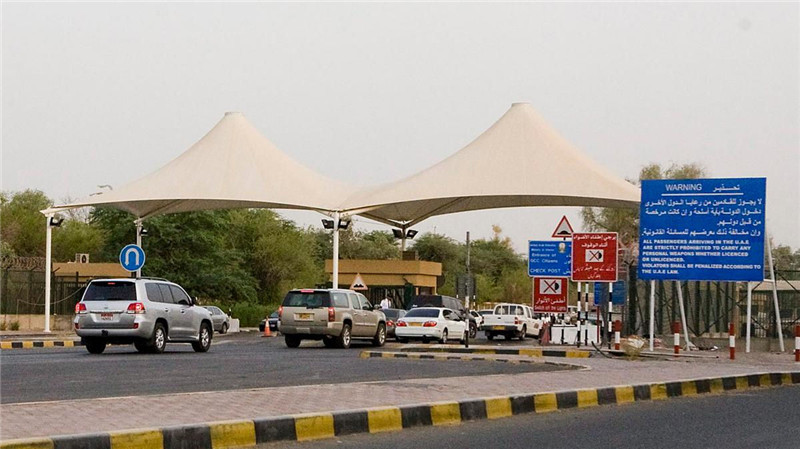 BDiR Inc. design & manufacturer of modular tensile structurer all over Oman country and we have many styles & Brands tensile structurer fabric available which is recognized globally & we are providing installation services in Oman. The tensile fabric structures widely used in commercial shade sail, car parking sheds, entrance & walkway canopy, schools, shopping malls, airports, sports facilities etc.
Advantage of Modular Tensile Structures
1. These Structures are endowed by extreme adaptability due to which modules can be added form all sides as when needed.
2. Being Modular Installation at the site is very easy & structure can be installed and removed quite easily.
3. Can disperse natural light with condensed heat load ( Excellent alternative to polycarbonate or glass as roof glazing system ).
4. Higher light transmission during daytime ( sufficient to reduce artificial lightning requirement by 5%-20%).
5. Absorbs solar energy (4% to 17) & reduces the heat load & Low maintenance as compared to glass.
6. Minimal site interruptions since the membranes structures are manufactured in to the factories.
7. No extension joints since the membranes structures are welded into a single weatherproof skin.
8. Designed for rapid construction & Lager Span for more coverage.
Hot Search:
Previous: Tensile PVC/PVDF/PTFE/ETFE Fabric Structures in Qatar
Next: Fabric Membrane Structure in Transportation Facilities
Archives
News at BDiR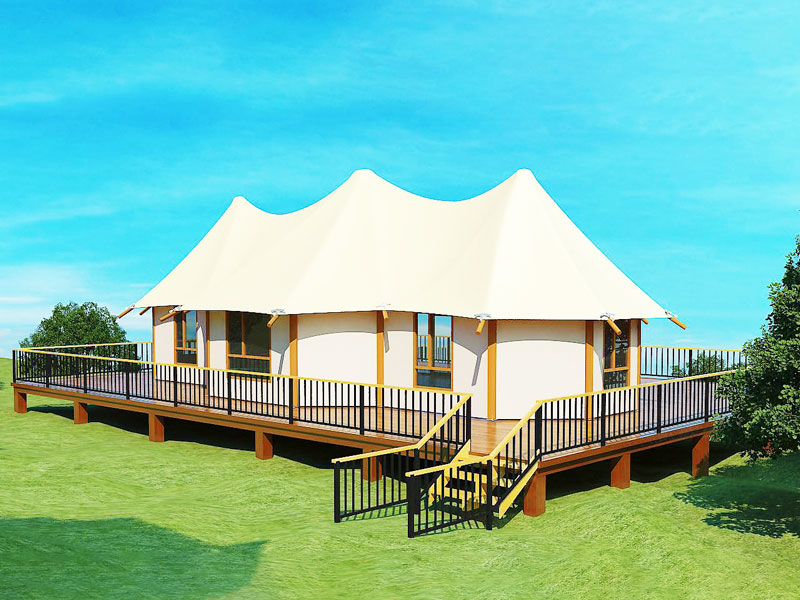 How to Customize Your Own Glamping Tent
July 29,2022
Glamping tents are available in a variety of styles, perfect for your next family vacation. Choose from beautiful, custom-designed tents or demos. Many luxury tents feature an on-site spa, full 5' sidewalls and steel D-rings at the eaves. Having 6+ foot s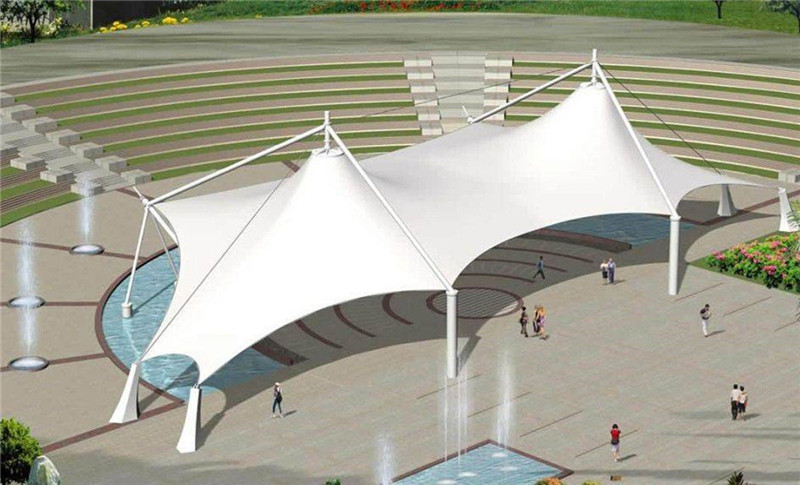 Tensile Structure Uses and Advantages
July 27,2022
A tensile structure is a lightweight fabric structure that carries loads by utilizing tension. Stretch Structures Fabric Structures describe various stretch film structures and the current state of knowledge. Tensile fabric structures are commonly used in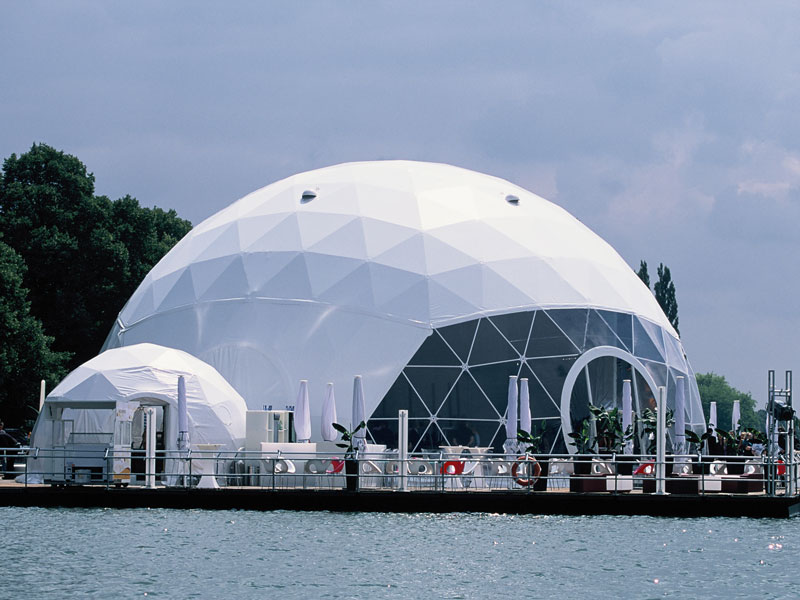 Geodesic Dome Tents Suitable for Living and all Types of Activities
July 22,2022
Geodesic domes have become popular venues for events. They are perfect for a variety of uses including exhibitions, wedding banquet halls, press product launches, makeshift classrooms, ice rinks, and even swimming pool yurts. You can even build one yourse
Watch Our Videos
Luxury Eco Friendly Tent Structures Lodges for Tea Garden Holiday Hotel
Luxury Sustainable Hospitality Eco Tent Structure Villas