Tensile Fabric Structure For Sports Grandstand Canopy & Roof & Covers
November 08,2019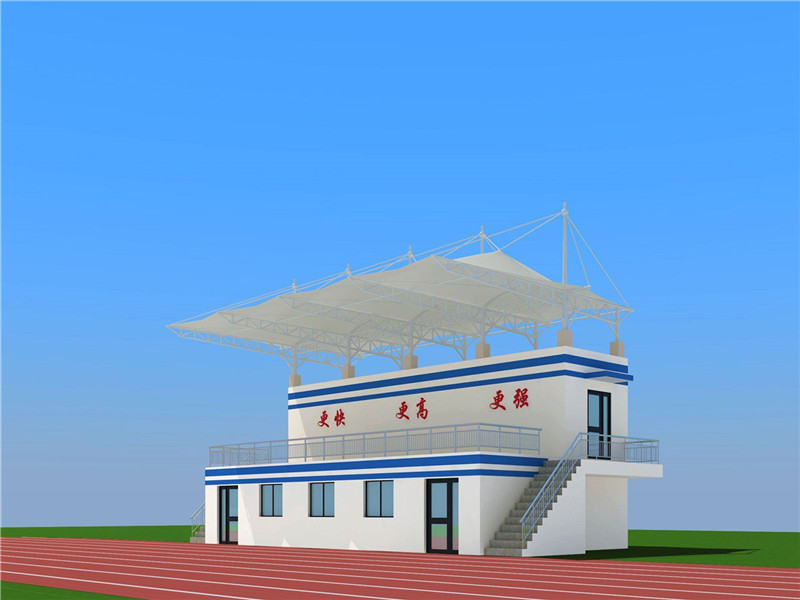 Membrane structure Grandstands specifically:

New and novel structural form of membrane structure stand. Due to its elegant and elegant shape, light and easy to disassemble, high self-cleaning performance and anti-aging ability.

In order to adapt to the viewer's viewing effect and personnel diversion, the membrane structure stands are generally made of a single-arm large cantilevered cable-stay structure. The design should take full account of the force of the column foot, and the projection surface of the film should be covered before and after. More than the platform's civil works are selected, and there is a scientific and reasonable arrangement for the drainage of the membrane surface.
Membrane structure sports stand features:
Economical and practical, steel + steel cable + high-strength membrane;

Large span unobstructed visual space coverage;

The appearance is novel and beautiful, exquisite, unlimited design, fashion and environmental protection concept;

Sunshade, rainproof, flame retardant, UV resistant;

Robust structure, high strength and reliability against load capacity;

Perfect detailing, high-quality accessories, high-efficiency anti-corrosion, dust-proof and self-cleaning functions;

The service is perfect and the on-site construction process is simple and fast.
Membrane structure, also known as the tensile membrane structure, is a representative architectural form of the 21st century. Breaking the pattern of pure linear architectural style, with its unique beautiful surface shape, the perfect combination of simplicity, crispness, rigidity and flexibility, strength and beauty, while providing architects with greater imagination and creation space.
In addition to being creative, innovative and aesthetically pleasing, it is also a form of construction that exhibits the structural spirit of the membrane. Large-scale span spaces also use a form of steel cable and compressed material to support the upper membrane. With the light, it is easy to form a night scene, giving people a modern and beautiful experience. Economic. The film material has a certain light transmittance, which can reduce the illumination intensity and time during the day, save energy; the nighttime lanterns transmit. Can form a gorgeous landscape. Moreover, the membrane structure can be disassembled and easily relocated, especially when building large-span buildings for short-term applications. safety. The flame retardancy and high temperature resistance of the membrane material can meet the fireproof requirements well.
Hot Search:
Previous: Anti-Shock Function of Tension Membrane Structure
Next: Treatment Tension Membrane Structure Surface Area Water - Brazi
Archives
News at BDiR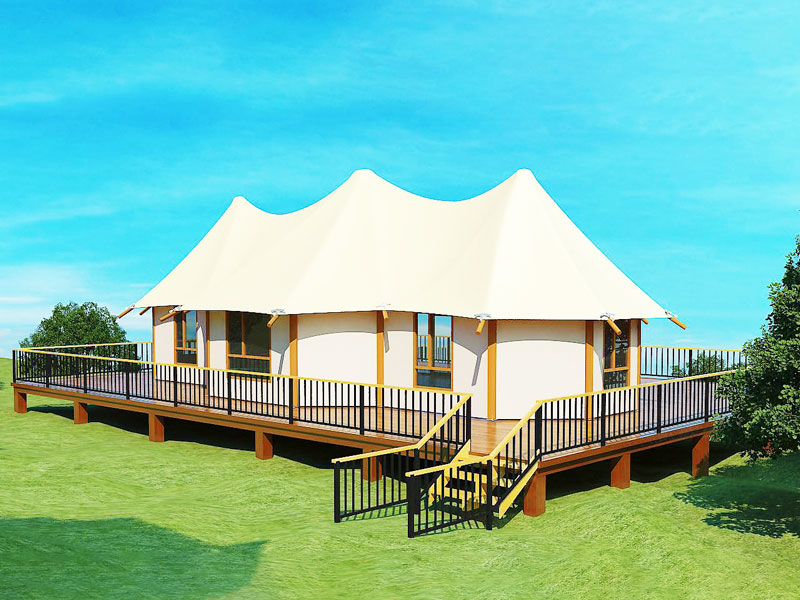 How to Customize Your Own Glamping Tent
July 29,2022
Glamping tents are available in a variety of styles, perfect for your next family vacation. Choose from beautiful, custom-designed tents or demos. Many luxury tents feature an on-site spa, full 5' sidewalls and steel D-rings at the eaves. Having 6+ foot s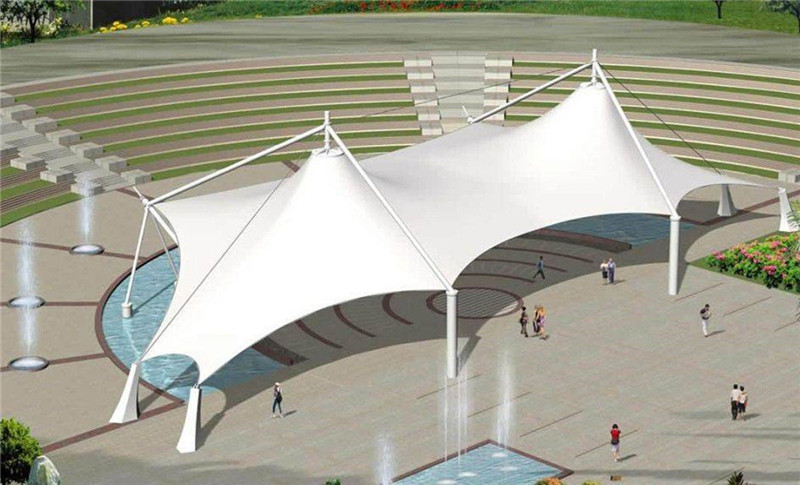 Tensile Structure Uses and Advantages
July 27,2022
A tensile structure is a lightweight fabric structure that carries loads by utilizing tension. Stretch Structures Fabric Structures describe various stretch film structures and the current state of knowledge. Tensile fabric structures are commonly used in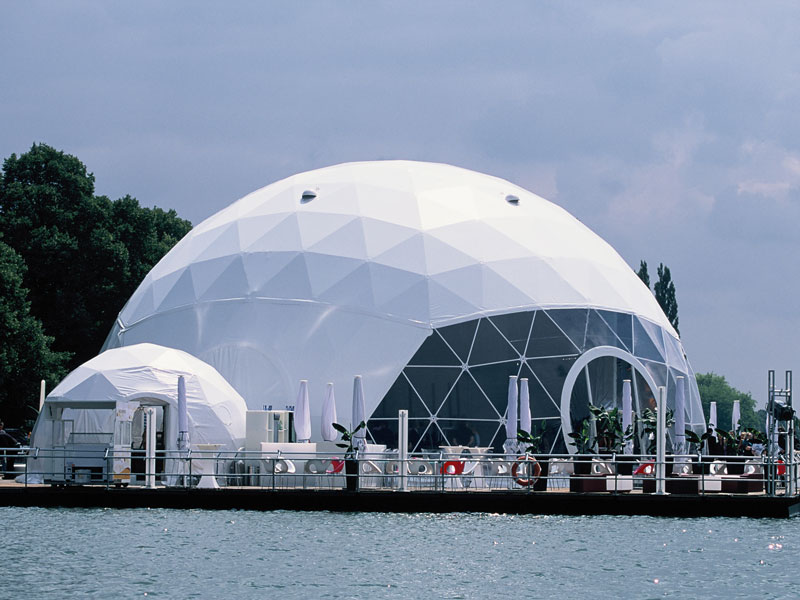 Geodesic Dome Tents Suitable for Living and all Types of Activities
July 22,2022
Geodesic domes have become popular venues for events. They are perfect for a variety of uses including exhibitions, wedding banquet halls, press product launches, makeshift classrooms, ice rinks, and even swimming pool yurts. You can even build one yourse
Watch Our Videos
Luxury Eco Friendly Tent Structures Lodges for Tea Garden Holiday Hotel
Luxury Sustainable Hospitality Eco Tent Structure Villas