New Sports Stands in School Facilities-Membrane Structure Shelter
October 12,2020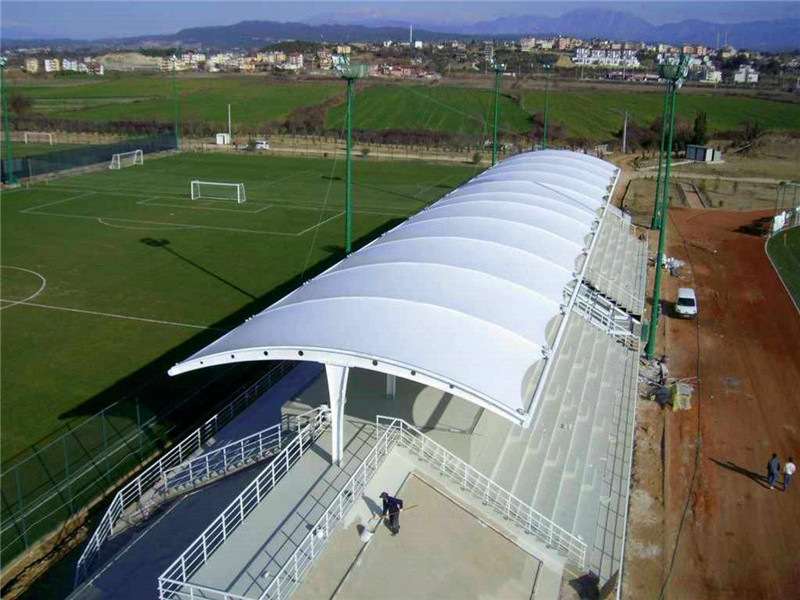 Nowadays, as long as you think of the place where the sunshade and the rain are sheltered, you can choose the membrane structure awning. Tensile roof engineering is a new form of building structure that has been applied to various building structures, such as cultural and entertainment facilities, park greening, transportation, schools Wait, play this indispensable role in life.
The awning of the canopy structures is novel and beautiful, and the shape is free. It is a beautiful landscape in itself, and it can protect the sun from the rain.
Let's take a look at how the playground canopy used in the school is built.
A new type of construction project "membrane structure" awning because of its good light transmission performance (light transmittance 20%). Exposure to sunlight will not cause discoloration, fogging, or poor light transmission. Its light weight guarantees the safety of people and things under the shed, and has a good shading effect. After market research, the sports stand with lightweight structures was finally considered to be the best choice.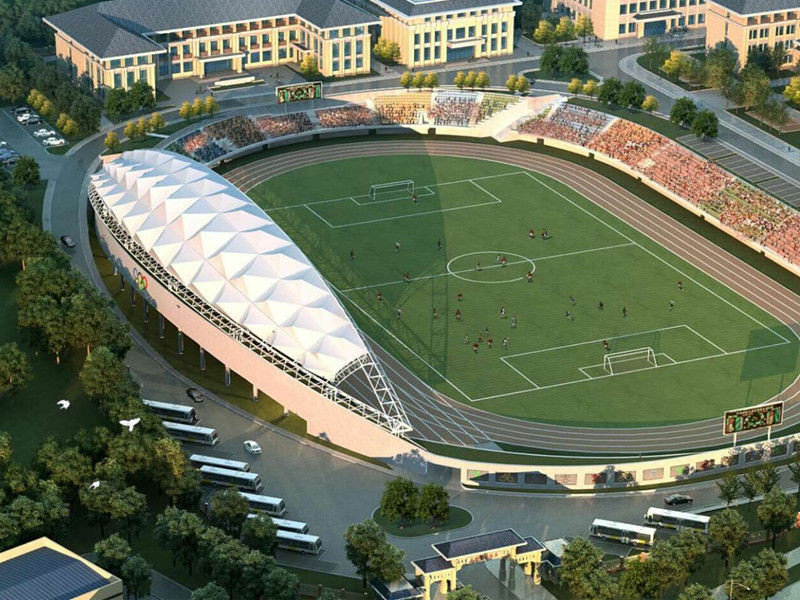 The material of the playground shade structures is a new type of high-strength composite material, which is durable, waterproof, anti-corrosion, anti-ultraviolet, thermal insulation, etc. After preparing the steel structure, membrane material and other materials, after the on-site proportion comparison, the materials are welded and bolted Connect so that the installation can be completed.
After inspection, to ensure that the entire fabric roofing of the sports stand project has no hidden quality problems, the overall feeling of the shed is good, and the sunshade meets the functions of long service life, good shade and rain and so on. A high-quality sports stand is completed.
We are specialized in R & D design, construction, installation and maintenance of membrane structure technology engineering, and are one-stop service provider of membrane structure engineering.
Hot Search:
Previous: What are the Structural Forms of Fabric Roof in the UAE
Next: why visitors and resort hotels favor luxury tented lodges?
Archives
News at BDiR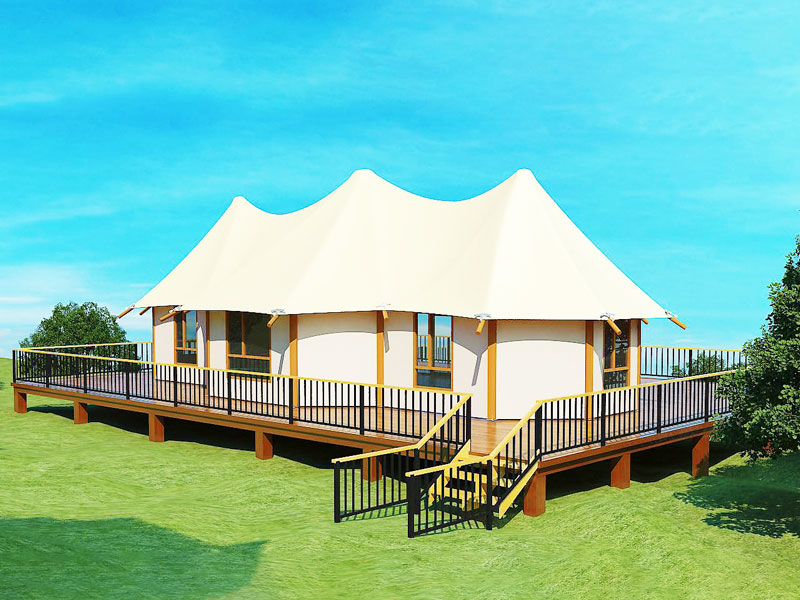 How to Customize Your Own Glamping Tent
July 29,2022
Glamping tents are available in a variety of styles, perfect for your next family vacation. Choose from beautiful, custom-designed tents or demos. Many luxury tents feature an on-site spa, full 5' sidewalls and steel D-rings at the eaves. Having 6+ foot s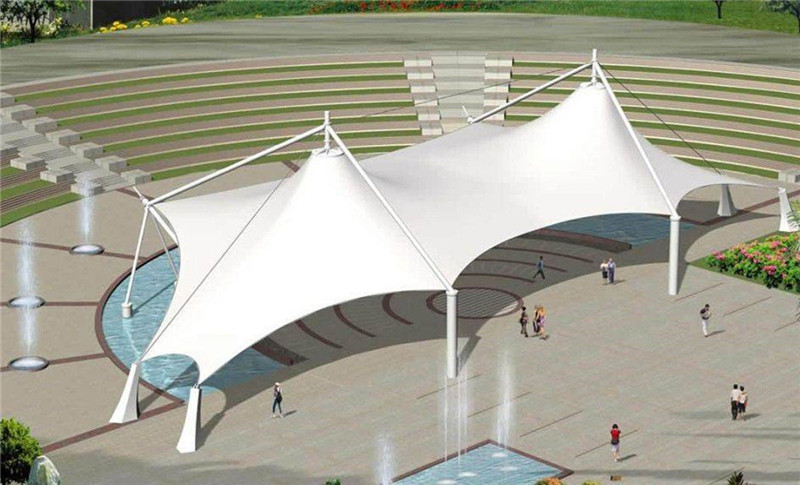 Tensile Structure Uses and Advantages
July 27,2022
A tensile structure is a lightweight fabric structure that carries loads by utilizing tension. Stretch Structures Fabric Structures describe various stretch film structures and the current state of knowledge. Tensile fabric structures are commonly used in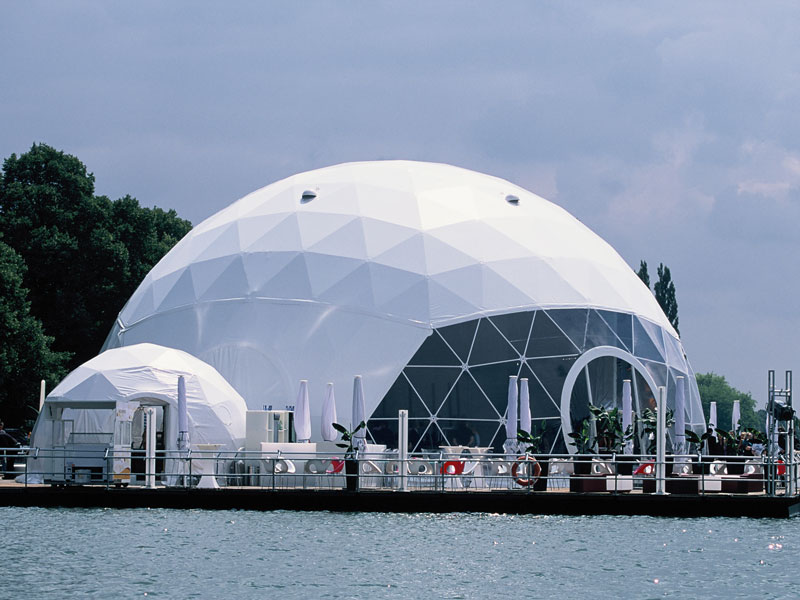 Geodesic Dome Tents Suitable for Living and all Types of Activities
July 22,2022
Geodesic domes have become popular venues for events. They are perfect for a variety of uses including exhibitions, wedding banquet halls, press product launches, makeshift classrooms, ice rinks, and even swimming pool yurts. You can even build one yourse
Watch Our Videos
Luxury Eco Friendly Tent Structures Lodges for Tea Garden Holiday Hotel
Luxury Sustainable Hospitality Eco Tent Structure Villas