Luxury Safari Tent Camp for Zimbabwe National Park Ecotourism
November 08,2019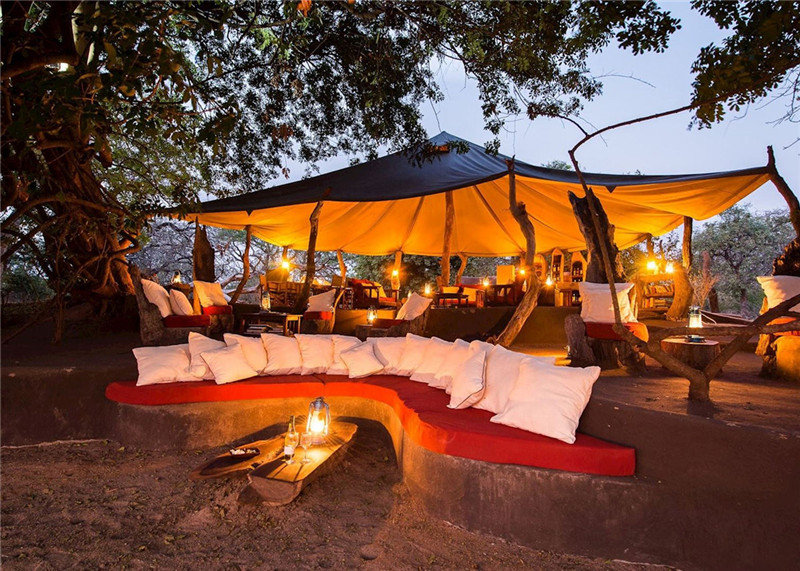 Zimbabwe is a landlocked country in southeastern Africa. It is adjacent to Mozambique in the east, South Africa in the south, and adjacent to Botswana and Zambia in the west and northwest. The land area is about 390,000 square kilometers.
Climatic characteristics: Zimbabwe has a savanna climate with an average annual temperature of 22 °C; the highest temperature in October is 32 °C; the lowest temperature in July is 13-17 °C.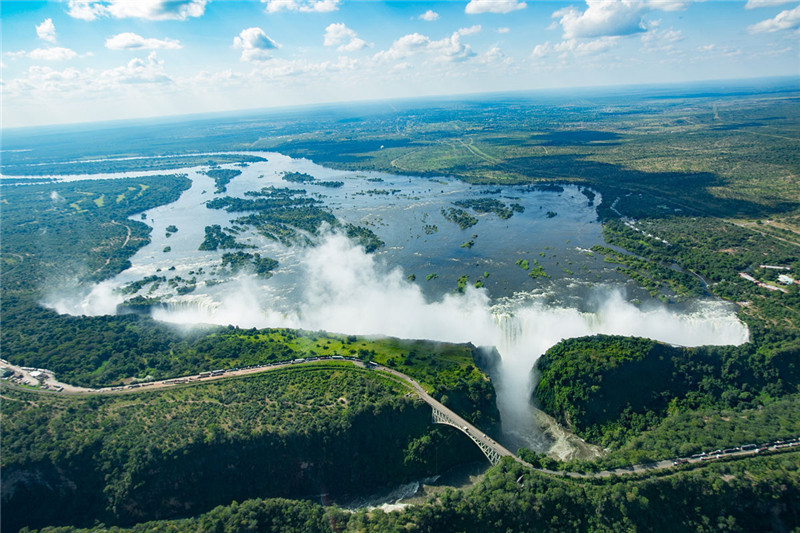 Zimbabwe's most famous scenic spot is Victoria Falls, with 26 national parks and wildlife sanctuaries. Located in the southwest of Zimbabwe, Wanji National Park, founded in 1928, covers an area of 14,000 square kilometers and is the largest wildlife park in Zimbabwe. The park has maintained a simple and well-managed style, and a large number of wild animals live here. Hwange National Park has more than 90 species of animals, 413 species of special birds and more than 1,000 species of trees and shrubs. Vegetation covers from the grasslands to the bushes, along the well-visited 48-kilometer gravel road, you can see the concentrated landscape, so that tourists can feel the world's most original scenery experience.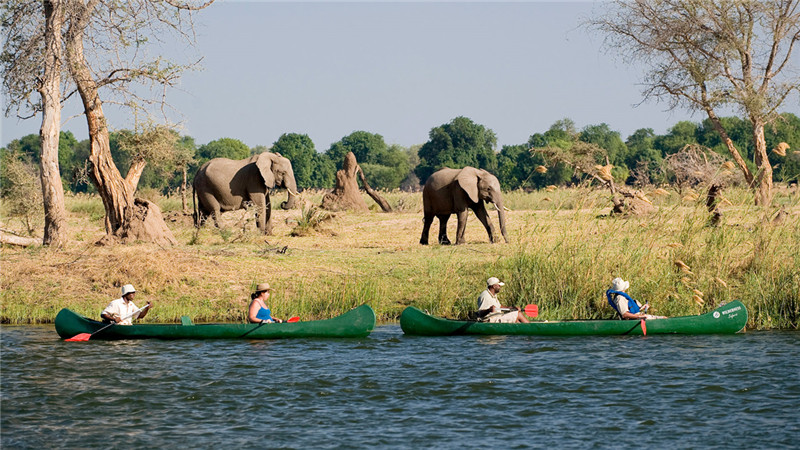 Manapol National Park and Sabie Natural Zoo and the Cheroy Natural Zoo form three wildlife protection areas, located in the northeast of Kariba Lake in Zimbabwe and bordering Zambia, respectively, in 1963 and 1964, respectively. 2,196 square kilometers, 3,390 square kilometers and 1,180 square kilometers. The region is rich in natural wildlife resources, especially in this low-lying plain, where many mammals are concentrated in the dry season, such as the endangered black rhinoceros, Nile crocodile, etc., and more than 6,500 African elephants and bushes. More than 380 species of birds in the body.
BDiR Inc. Design, manufacture, installation, maintenance Luxury safari tent resort, glamping tents, eco-lodges and resort tents at very reasonable prices. We ship canvas tents worldwide for all purposes. No matter where your tent, hotel, resort or camp will be located - be it on water, rocks, desert, sand, a grassy plain, tropical beach, ice field or in dense rainforest - we will ensure it is built to last.
Hot Search:
Previous: Air Circulation of Aerated Fabric Membrane Structure
Next: Fabric Structures Insulation Effect in Jordan
Archives
NEWS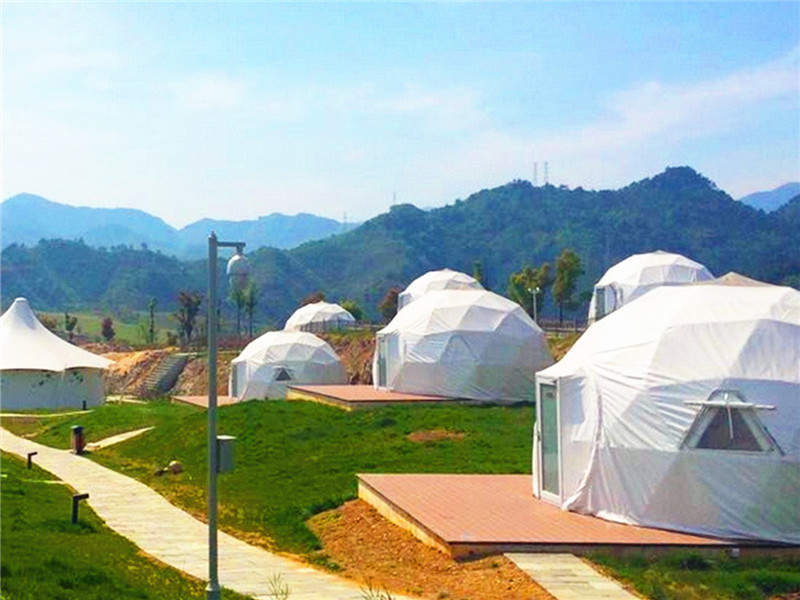 What are the Thermal Insulation Measures for Geodesic Dome Kits
April 08,2020
Facing the cold temperature, how does the spherical tent create a comfortable experience of cold resistance and warmth?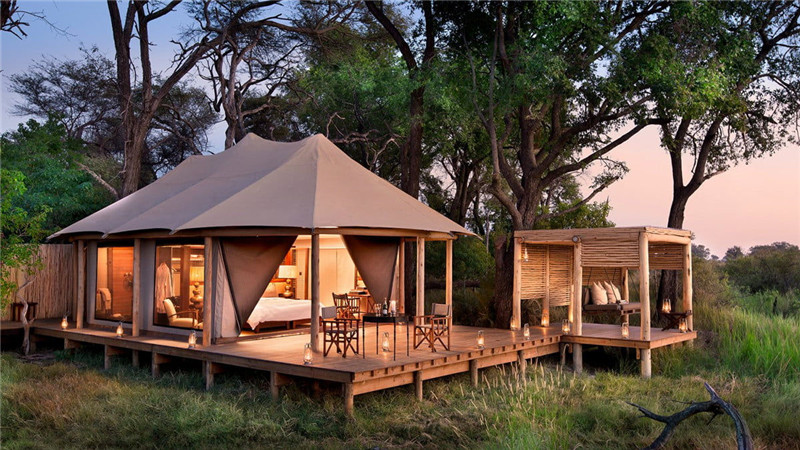 Glamping Tent House: Spending Time in Nature Should Not Mean Giving Up Comfort
April 07,2020
Glamping tent can help you experience the magnificence and magnificence of that grand sight while you do not have to give up comfort. From the luxury tents with comfortable interiors, you can overlook the vast grassland like thick carpets.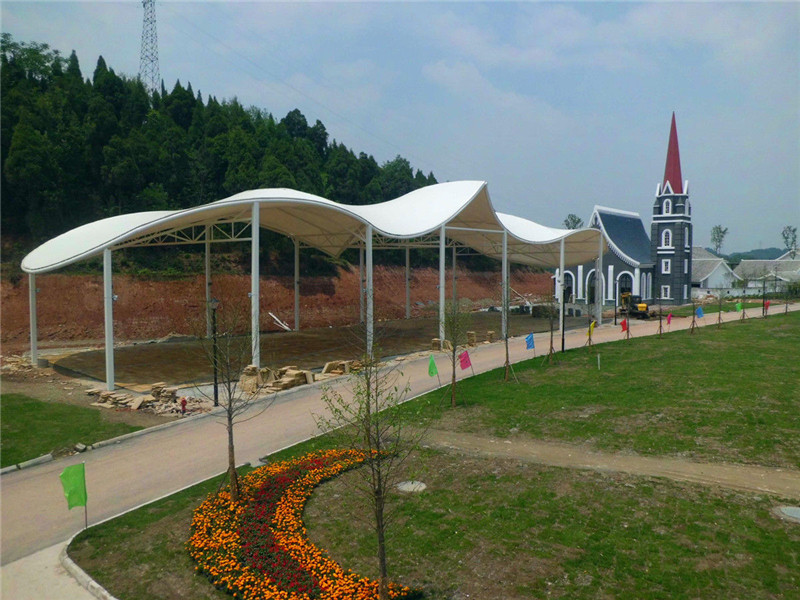 Modern High Quality Membrane Construction ,Fabric Building in Kazakhstan
April 03,2020
The Republic of Kazakhstan is a landlocked country located in Central Asia, with an area of ​​2,724,900 square kilometers, accounting for about 2% of the earth's land surface area, and the territory spans Asia and Europe.
VIDEOS
Luxury Eco Friendly Tent Structures Lodges for Tea Garden Holiday Hotel
Luxury Sustainable Hospitality Eco Tent Structure Villas
News Hot Search