Air Circulation of Aerated Fabric Membrane Structure
November 08,2019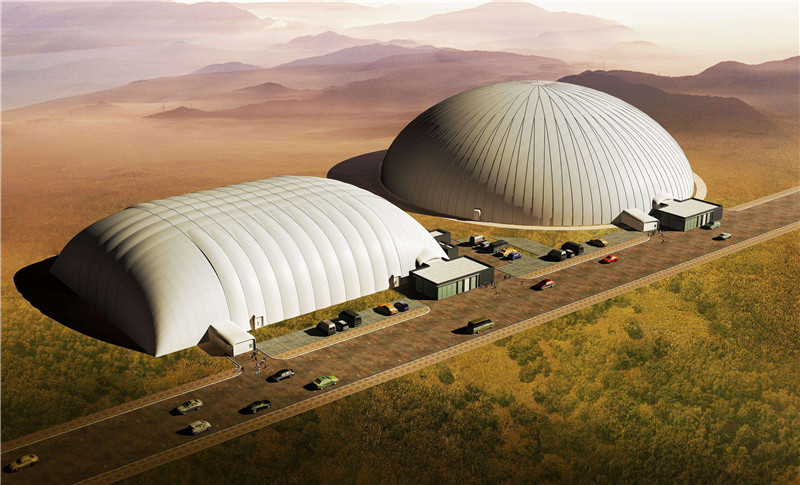 For sports enthusiasts who are used to running and exercising outdoors, ordinary sports injuries can also be avoided through scientific fitness, but the often smoggy weather is inevitable. The emergence of Inflatable fabric membrane structure solves the problem of this series. There may be many people who wonder how to breathe in a completely closed ball. In fact, the structure of the Inflatable fabric membrane structure is to pass through the only air supply port to filter the particles of the outside air and send fresh air. Not only will it not breathe hard here. Instead, it will draw in fresher air than the outside. But how do you ensure that the aerated fabric membrane structure filtration system is capable of filtering particulate matter?

The structure of the aerated fabric membrane structure maintains the stable structure of the membrane structure by the difference of internal and external pressure, and bears the external load and action. The pressure difference is in dynamic change. It is necessary to use an effective monitoring and control system to monitor and control the pressure change. The control system is divided into a human control and an automatic control system. The mechanical system of the Inflatable fabric membrane structure is an indispensable component of the structure of the aerated membrane. It is necessary to provide the aeration power to gradually expand the surface of the membrane structure into a stable shape, and to maintain the dynamics and control of the stable operation of the membrane structure surface within the range of normal gas pressure variation.

The pressure control system inflates the Inflatable fabric membrane structure to maintain a certain pressure difference between the interior and exterior. The indoor air pressure automatic adjustment system is installed to adjust the indoor and outdoor air pressure in time to adapt to changes in external loads. The filtration system is capable of filtering the air in the input chamber, and the filtered air is transported through the air duct into the inflation membrane for long-term stability. The indoor air pressure is 1.001 to 1.003 times the outdoor air pressure. The particles can be isolated from the outside.

Hot Search:
Previous: Glamping or Glamorous Camping Dome Cabins in Georgia
Next: Luxury Safari Tent Camp for Zimbabwe National Park Ecotourism
Archives
NEWS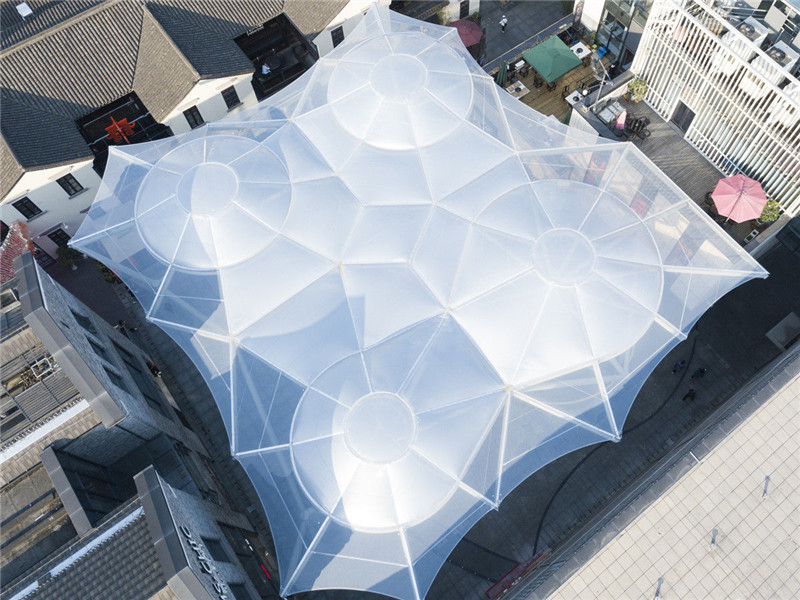 How to Clean the ETFE Textile Membrane Architecture
May 25,2020
Although the ETFE membrane structure itself has a good cleaning function, it will eventually cause dirt accumulation due to the influence of external factors.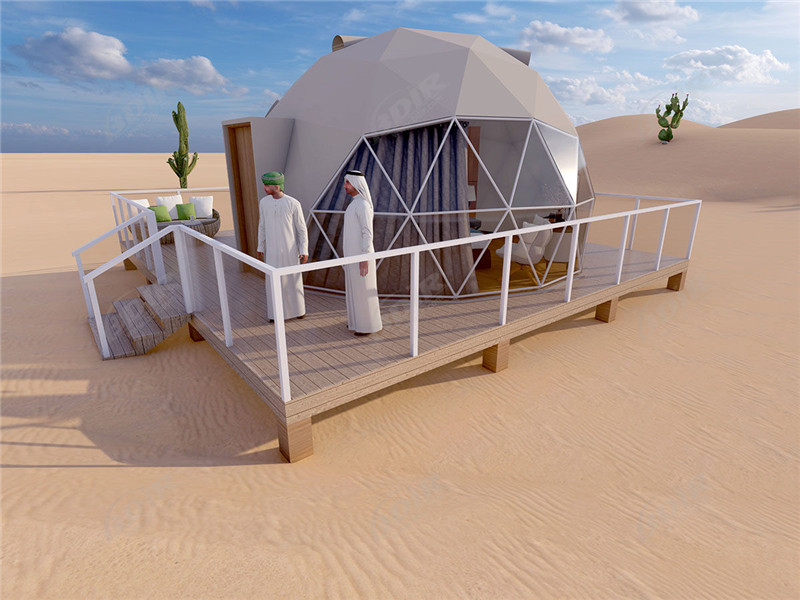 Prefab Desert Canvas Domes Shade Structures Tents Manufacturer form China
May 22,2020
Our desert domes architecture combines with the modern style while still retaining a true desert experience.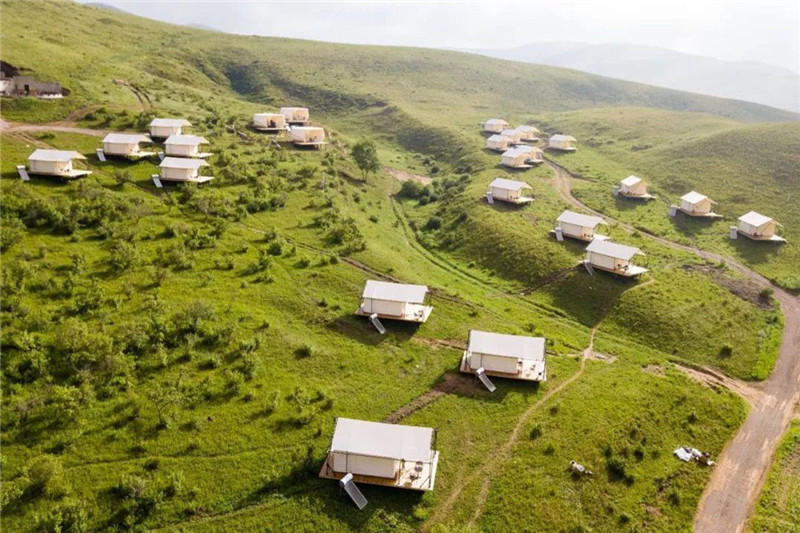 Go Glamping to Yakutsk to Enjoy the Coolest Summer in the World's Coldest City
May 27,2020
Bring a luxury camping tent and go to Yakutsk for glamping, our luxury tent will offer you a gorgeous getaway for your summer vacation.
VIDEOS
Luxury Eco Friendly Tent Structures Lodges for Tea Garden Holiday Hotel
Luxury Sustainable Hospitality Eco Tent Structure Villas
News Hot Search