Luxury Eco Tent for Outdoor Living Ecology Safari Resort - Uganda
November 15,2019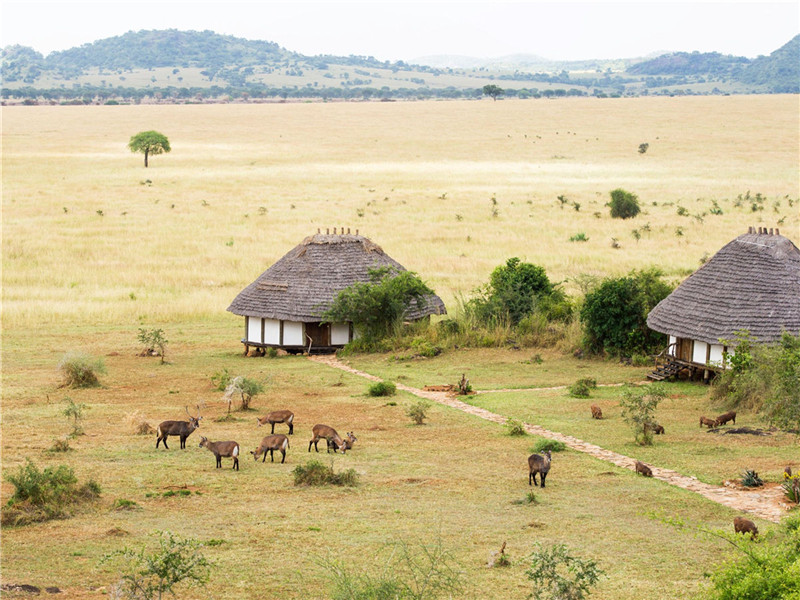 The Republic of Uganda, referred to as Uganda. It is located in the eastern part of Africa, across the equator, bordering Kenya in the east, Tanzania and Rwanda in the south, Congo (Gold) in the west, and South Sudan in the north, with a total area of 245,500 square kilometers.
Topography: Most of Uganda is located in the plateau of East Africa, with many lakes, with an average elevation of 1000 to 1200 meters. It is known as the "plateau water town".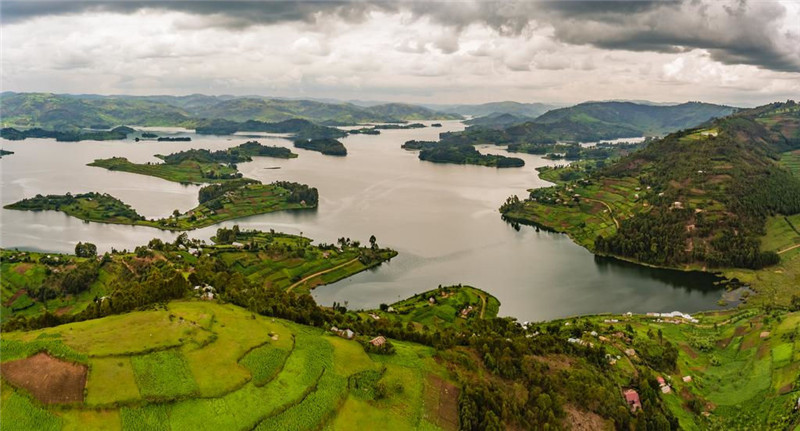 Climate characteristics: Although Uganda is located on the equator line, due to the high terrain, rivers and rivers, the lakes are scattered, so the rainfall is abundant, the plants are flourishing, and the seasons are like spring. It was once referred to as the "Pearl of Africa" by Churchill. The annual average temperature is 22.3 °C. The highest temperature in October was 23.55 °C; the lowest temperature in June was 21.4 °C. In most areas, the annual rainfall is between 1000 and 1500 mm. The rainy season is from March to May and from September to November, and the rest is two dry seasons.
In 2013, Uganda was selected as one of the top ten emerging tourist destinations in sub-Saharan Africa. The number of tourists to the Uganda Animal Sanctuary reached 213,949, a year-on-year increase of 17.5%. This is the largest increase in the number of visitors since the establishment of the Uganda Wildlife Authority for more than 20 years. Among them, the western Elizabethan and the northern Merchase Falls National Park attract the most tourists. A wide variety of wildlife, from vast prairies, swamps, forests to rolling hills. Diverse terrain, harmonious ecological environment and diverse species make Uganda the preferred location for wildlife viewing.
The materials used in the tent rooms are made of architectural membranes. Their tensile strength, corrosion resistance and radiation resistance can meet the building standards and the durability can reach 50 years. As a safari eco-tourism accommodation, the tent hotel has advantages compared with traditional resorts or wooden house rooms. It is mainly in the three aspects of no geographical restrictions, environmental protection, luxury and comfort, and is very suitable for Uganda's eco-sustainable tourism vacation.
As the leading glamping tent manufacturer in China, BDiR Inc. has successfully offered safari tent solutions to build luxury camp around the world. Whether the campsite is located along the beach, in the jungle, on highland or safari, the high quality luxury eco tents from BDiR Inc. can also help to build the campsite business.
Hot Search:
Previous: Tensile Structures for Gymnasium
Next: Tension Membrane Structure - in London
Archives
News at BDiR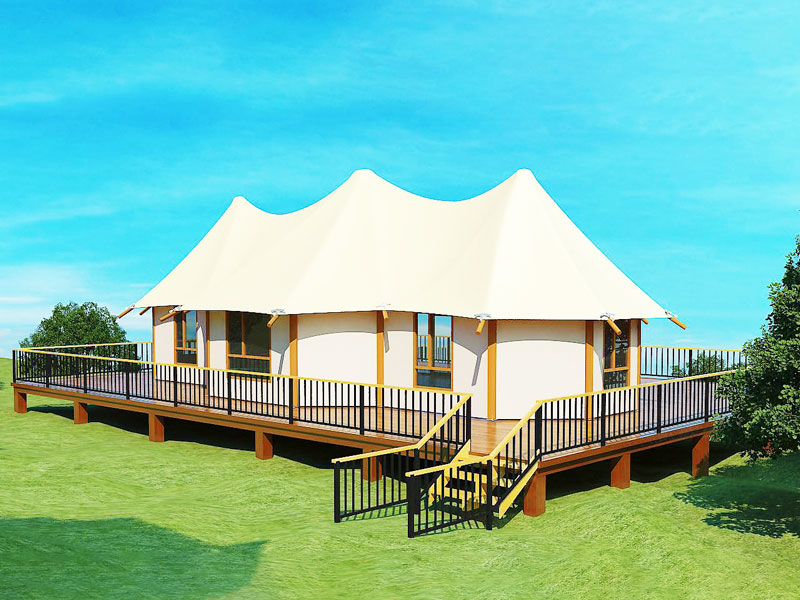 How to Customize Your Own Glamping Tent
July 29,2022
Glamping tents are available in a variety of styles, perfect for your next family vacation. Choose from beautiful, custom-designed tents or demos. Many luxury tents feature an on-site spa, full 5' sidewalls and steel D-rings at the eaves. Having 6+ foot s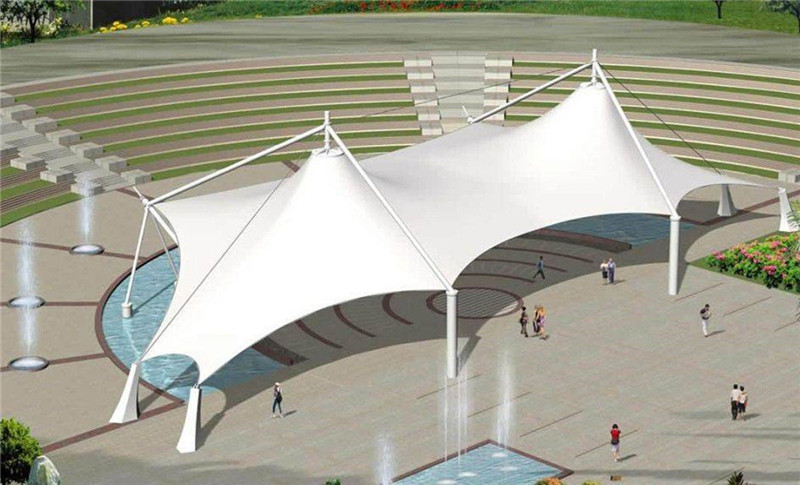 Tensile Structure Uses and Advantages
July 27,2022
A tensile structure is a lightweight fabric structure that carries loads by utilizing tension. Stretch Structures Fabric Structures describe various stretch film structures and the current state of knowledge. Tensile fabric structures are commonly used in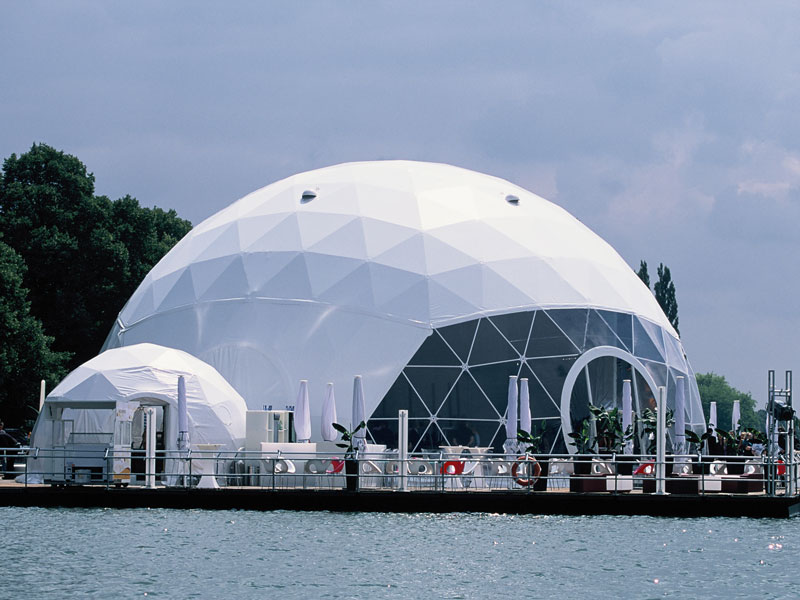 Geodesic Dome Tents Suitable for Living and all Types of Activities
July 22,2022
Geodesic domes have become popular venues for events. They are perfect for a variety of uses including exhibitions, wedding banquet halls, press product launches, makeshift classrooms, ice rinks, and even swimming pool yurts. You can even build one yourse
Watch Our Videos
Luxury Eco Friendly Tent Structures Lodges for Tea Garden Holiday Hotel
Luxury Sustainable Hospitality Eco Tent Structure Villas