Luxury Camping & Glamping Tents in Wadi Rum Desert, Jordan
November 08,2019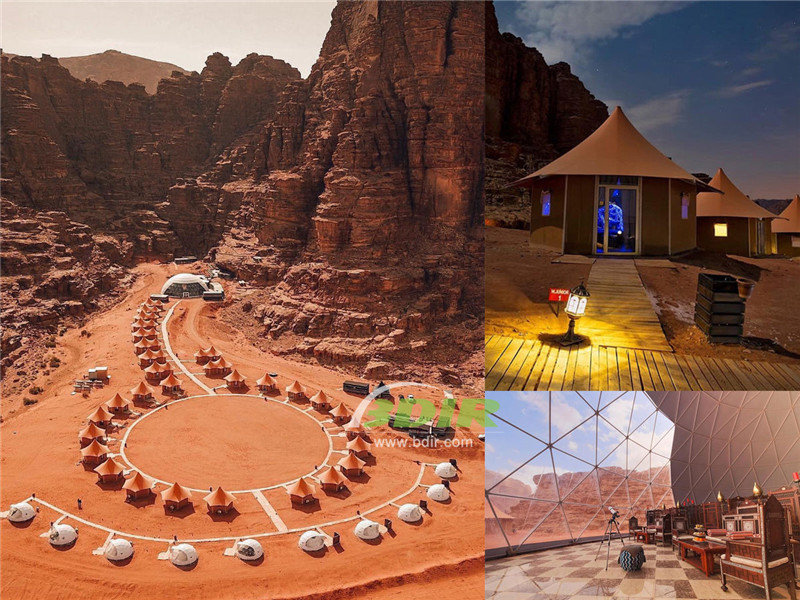 Remember these movies? "The Martian", "Transformers", "Star Wars", "Prometheus", "Last days on Mars"... Do you know where are these movies taken filmed?

Yes, Wadi Rum, Located in the middle of the desert, 70 kilometers north of Aqaba in Jordan, it is famous around the world for its amazing steep mountains and vast desert scenery. Just like an alien planet.

In the southwest of Jordan, 70 kilometers north of the ancient city of Aqaba, there is a vast desert valley, hugged by the majestic rocky mountains. It is a typical pure sand desert. The weathered huge rocks are like castles. The lines add to the change of the jump; here are the homes of the indefinite Arabian antelopes and Bedouins (Arabic nomads). The Bedouins have long lived peacefully with the local natural miracles, which explains why the Ram Reserve is included in the world's natural and cultural heritage.


There have 40 private luxury tents, and one large geodesic dome as a restaurant in this Glamping site, These incredible domes, looks like space capsules, gives visitors a glimpse of the surrounding desert and mountains.

If you're in tourism, If you want to build a camp in your city, on the desert, beach, montails, sands, seaside, island, eco resort.


Wherever you want, We can assist you in developing a unique design that will meet your specific requirements.
More details, Please contact BDiR:
Email: sales@bdir.com
Website: www.bdir.com
WhatsApp: +86 189-9894-1068

Hot Search:
Previous: Eco-Tourism Tensile Fabric Structure Roof Tent Villas in Laos
Next: Eco Tent Structure Cottages for Myanmar Sustainable Hospitality Resort
Archives
NEWS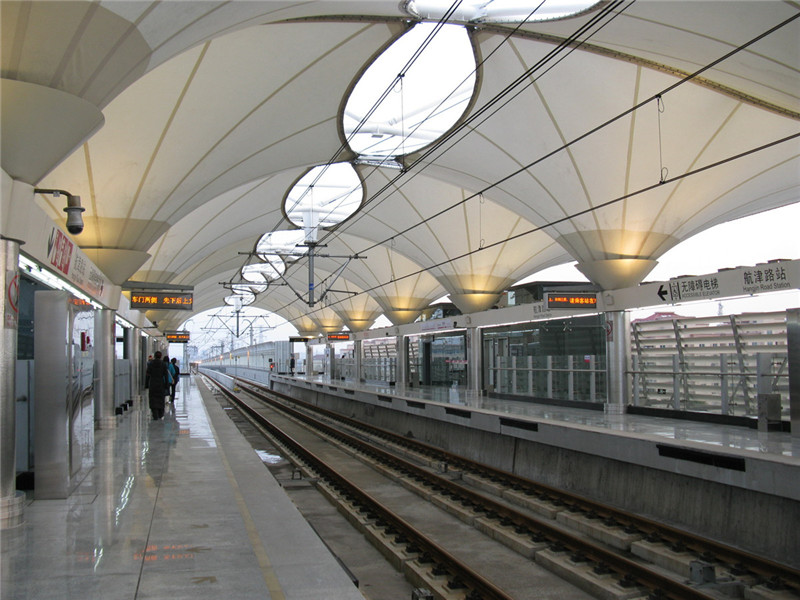 Why Transportation Facilities Choose Fabric Membrane for Shade Sails?
June 05,2020
Nowadays, the application of tensioned structures in transportation facilities has become very common. What have seen many gas station and toll station build with fabric tensile structure.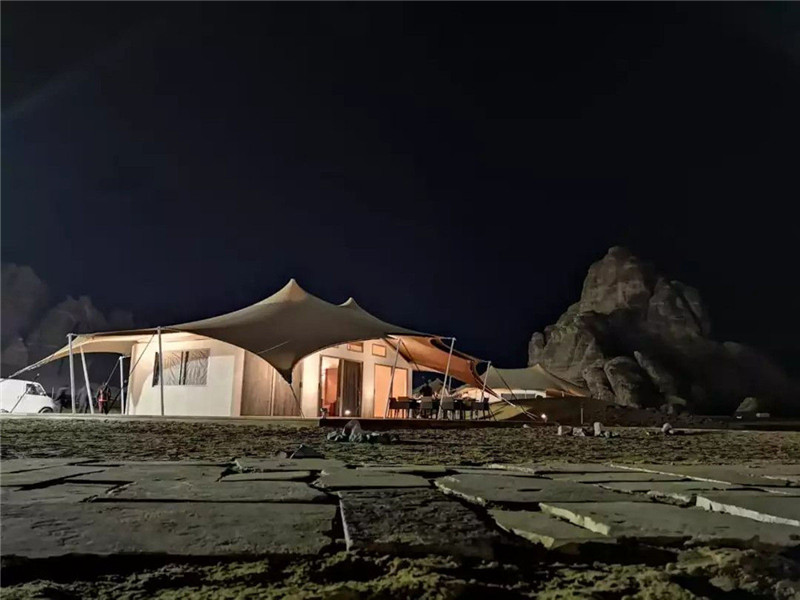 Luxury Tent Hotel Makes Your Guest's Stay at Al Ula More Glamorous
June 04,2020
Living in an outdoor tent does not mean your guest's accommodation has to be ascetic. BDiR designs and engineers luxury cabin tents that can withstand severe weather conditions and offer ultimate comforts for your guests at the same time. Welcome to explo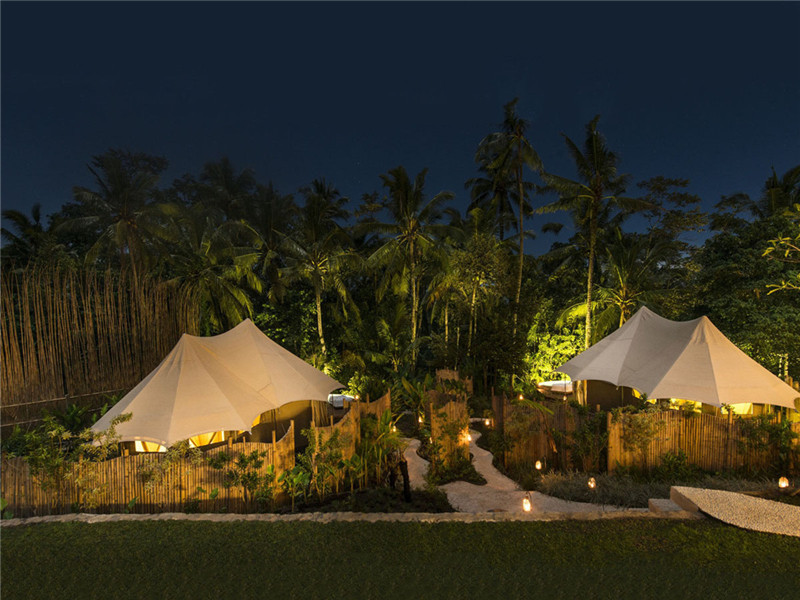 Would It Be Difficult to Maintain Luxury Tent Hotel?
June 02,2020
The Luxury Camping Tent we manufactured has an expected life span of at least 25 years. Therefore, you don't not to worry about the maintenance for our PVC and PVDF covering material have good self cleaness and duaribility.
VIDEOS
Luxury Eco Friendly Tent Structures Lodges for Tea Garden Holiday Hotel
Luxury Sustainable Hospitality Eco Tent Structure Villas
News Hot Search