Luxury Camping & Glamping Tents in Wadi Rum Desert, Jordan
November 08,2019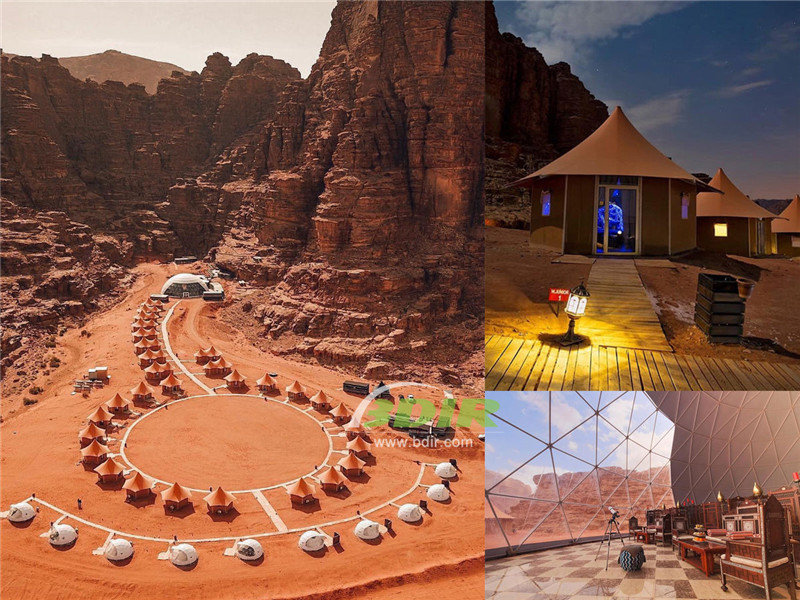 Remember these movies? "The Martian", "Transformers", "Star Wars", "Prometheus", "Last days on Mars"... Do you know where are these movies taken filmed?

Yes, Wadi Rum, Located in the middle of the desert, 70 kilometers north of Aqaba in Jordan, it is famous around the world for its amazing steep mountains and vast desert scenery. Just like an alien planet.

In the southwest of Jordan, 70 kilometers north of the ancient city of Aqaba, there is a vast desert valley, hugged by the majestic rocky mountains. It is a typical pure sand desert. The weathered huge rocks are like castles. The lines add to the change of the jump; here are the homes of the indefinite Arabian antelopes and Bedouins (Arabic nomads). The Bedouins have long lived peacefully with the local natural miracles, which explains why the Ram Reserve is included in the world's natural and cultural heritage.


There have 40 private luxury tents, and one large geodesic dome as a restaurant in this Glamping site, These incredible domes, looks like space capsules, gives visitors a glimpse of the surrounding desert and mountains.

If you're in tourism, If you want to build a camp in your city, on the desert, beach, montails, sands, seaside, island, eco resort.


Wherever you want, We can assist you in developing a unique design that will meet your specific requirements.
More details, Please contact BDiR:
Email: sales@bdir.com
Website: www.bdir.com
WhatsApp: +86 189-9894-1068

Hot Search:
Previous: Eco-Tourism Tensile Fabric Structure Roof Tent Villas in Laos
Next: Eco Tent Structure Cottages for Myanmar Sustainable Hospitality Resort
Archives
News at BDiR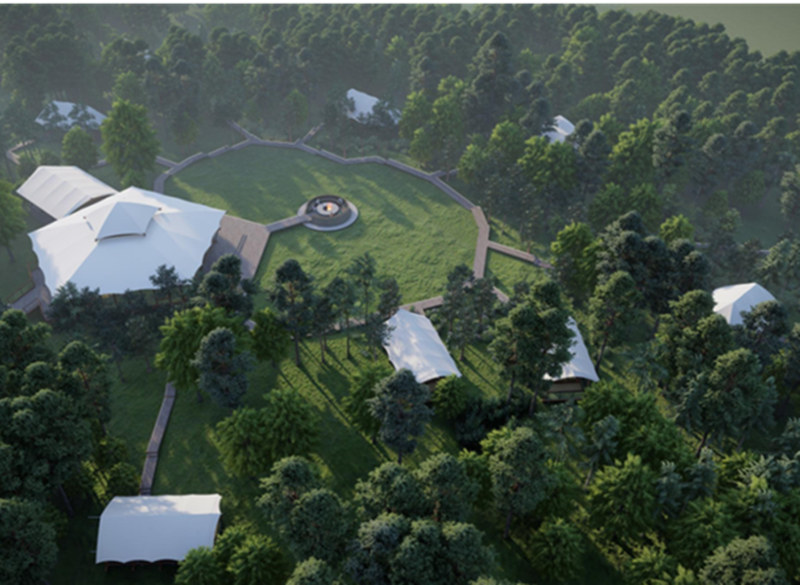 How to Turn Luxury Glamping Tent into a Family Resort?
September 23,2021
With the emergence of Luxury glamping tent in tourist areas around the world, camping tent is the latest accommodation hotel in the scenic spot. However, as far as the editor understands, many luxury camping tents are dominated by single rooms, becoming g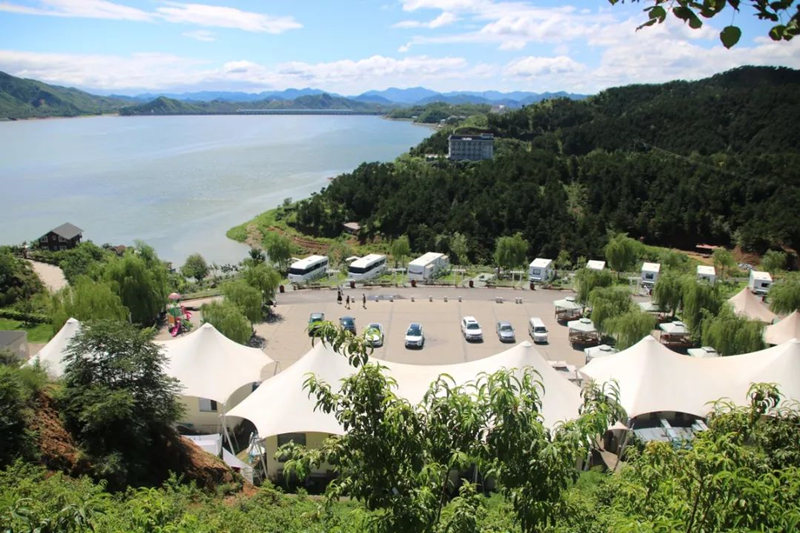 Luxury Glamping Tent | Famous Luxury Building Deep in The Forest
September 13,2021
Luxury glamping tent. Each room is designed as an independent terrace. . These rooms will not interfere with each other. They have a completely private and independent space and are not easily disturbed by the outside world. Each luxury Glamping Tent c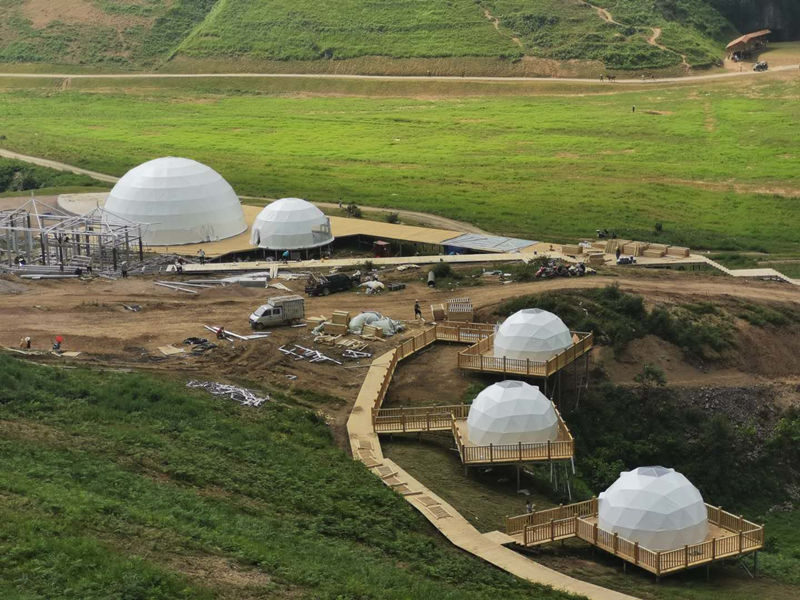 How Should We Plan to Design An Ecological Camping Tent Resort?
September 06,2021
With the advent of mass tourism and the rise of global tourism, individualization, specialization, and customization have become the development trend. You can become a famous residence without a house. Caravans, tents, yachts, and campsites are all touri
Watch Our Videos
Luxury Eco Friendly Tent Structures Lodges for Tea Garden Holiday Hotel
Luxury Sustainable Hospitality Eco Tent Structure Villas
News Hot Search