Eco-Tourism Tensile Fabric Structure Roof Tent Villas in Laos
November 13,2019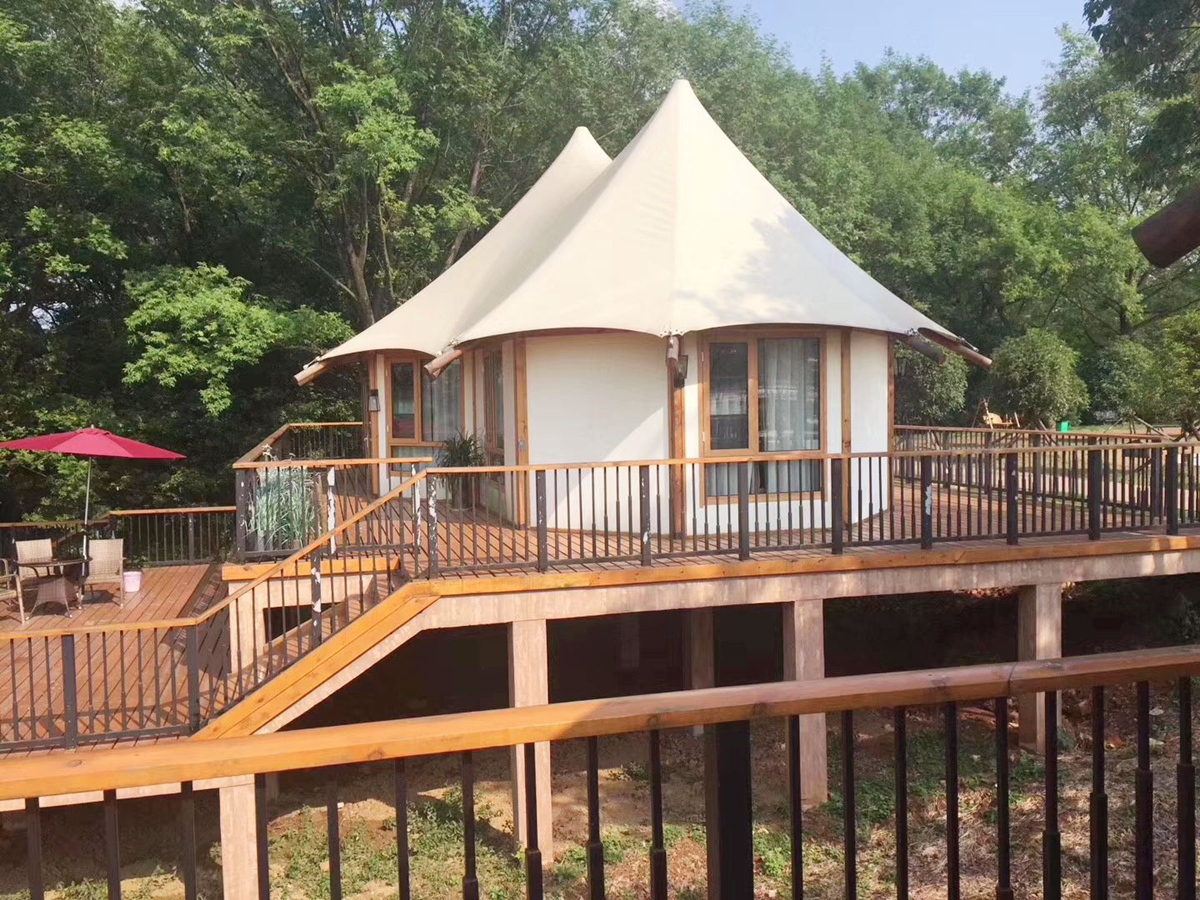 Lao People's Democratic Republic. It borders China in the north, Cambodia in the south, Vietnam in the east, Myanmar in the northwest, and Thailand in the southwest. It has a land area of 236,800 square kilometers and a population of 6.8 million (2015). The capital is Vientiane.

Laos has a tropical and subtropical monsoon climate. The rainy season is from May to October, and the dry season is from November to April. The annual average temperature is about 26 °C. There is abundant rainfall throughout Laos. The annual precipitation is 1250 mm at least, the maximum annual precipitation is 3750 mm, and the precipitation in general years is about 2000 mm.

The temples of Luang Prabang and Pakse County in Laos have been included in the World Cultural Heritage List. The famous sights include the Vientiane Pagoda, the Jade Buddha Temple, the Kongpaping Waterfall in Champasak, and the Gwangxi Waterfall in Luang Prabang. Since the reform and opening up, tourism has become an emerging industry in the economic development of Laos. In May 2013, Laos was named "the best travel destination in the world" by the European Council.

With the rapid development of Laos tourism, the demand for hotel accommodation has also increased. It is becoming more and more popular to build Eco tent hotels in the mountains, rain forests.

The wild luxury tent is a new type of movable building. The hotel tent adopts an integrated and adjustable platform, which forms an integral structure with the tent. The product of the Eco structure tent hotel is used as a temporary facility. The overall frame structure has quick installation, repeated detachment and repetition.

Hotel tent type: single peak tent, double peak tent, stretch fabric tent, spherical dome hotel tent, tensile structure tent hotel, etc.. tent lining supporting facilities, according to the topography of the tourist attractions to create a unique tent The hotel is integrated with the local tourism culture and focuses on the principles of original ecological protection.

Hotel tent installation: provide customers with modular and convenient hotel tent products, provide customers with a "return to nature" holiday experience, and strive to build a new type of tourist scenic spot tent hotel in China to help customers achieve the goal of value-added resources in the scenic spot. Every issue that continues to evolve and every detail that protects customer needs.

Hot Search:
Previous: Eco Tent Strcuture for Island Sustainable Hospitality Resort in Thailand
Next: Luxury Camping & Glamping Tents in Wadi Rum Desert, Jordan
Archives
News at BDiR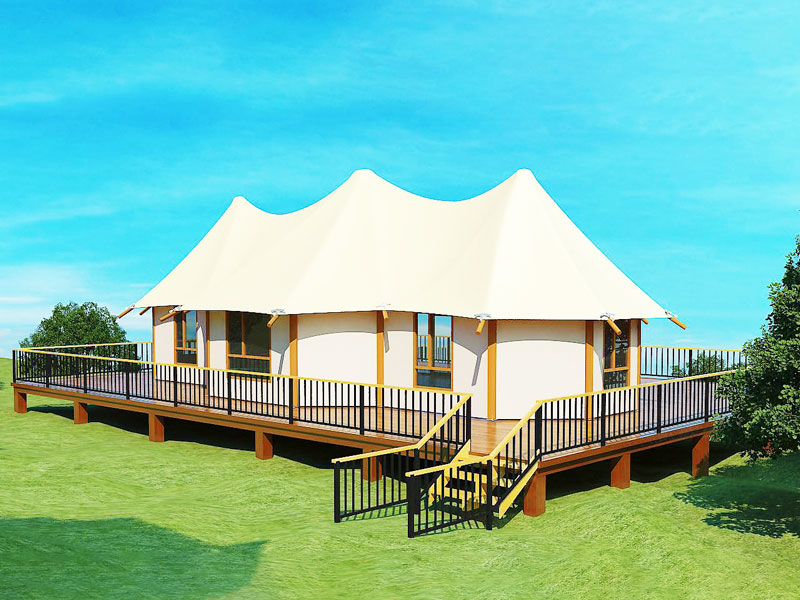 How to Customize Your Own Glamping Tent
July 29,2022
Glamping tents are available in a variety of styles, perfect for your next family vacation. Choose from beautiful, custom-designed tents or demos. Many luxury tents feature an on-site spa, full 5' sidewalls and steel D-rings at the eaves. Having 6+ foot s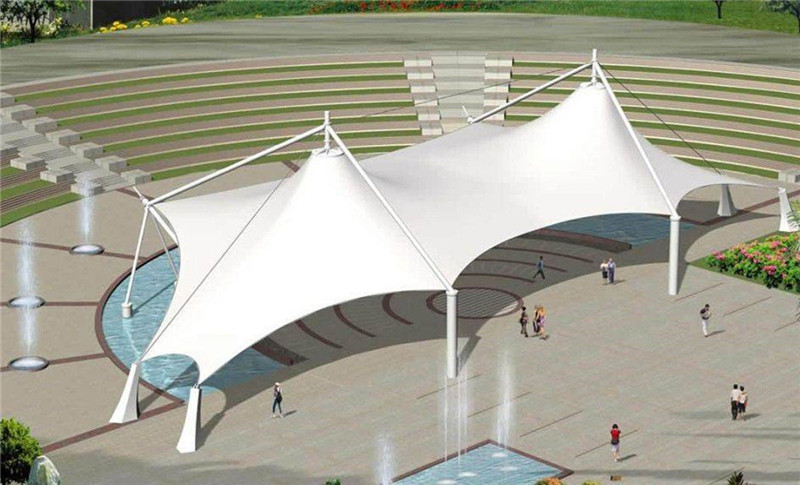 Tensile Structure Uses and Advantages
July 27,2022
A tensile structure is a lightweight fabric structure that carries loads by utilizing tension. Stretch Structures Fabric Structures describe various stretch film structures and the current state of knowledge. Tensile fabric structures are commonly used in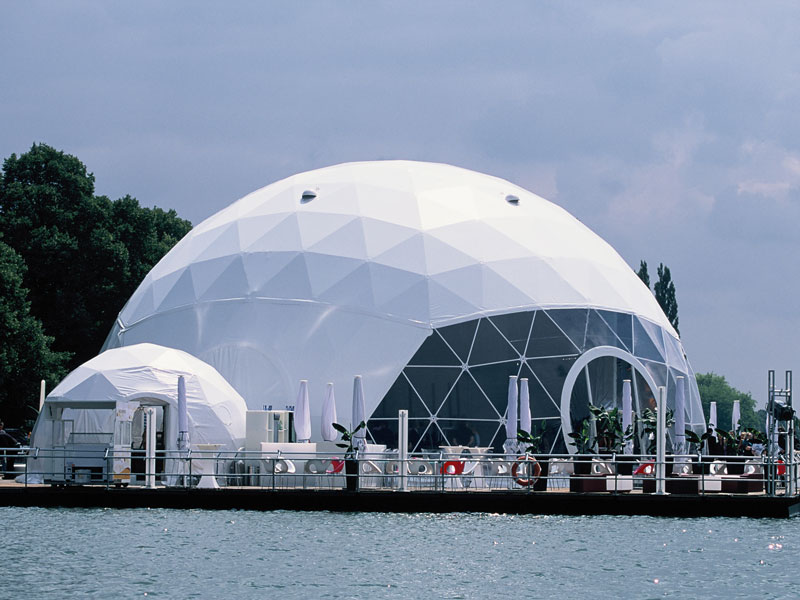 Geodesic Dome Tents Suitable for Living and all Types of Activities
July 22,2022
Geodesic domes have become popular venues for events. They are perfect for a variety of uses including exhibitions, wedding banquet halls, press product launches, makeshift classrooms, ice rinks, and even swimming pool yurts. You can even build one yourse
Watch Our Videos
Luxury Eco Friendly Tent Structures Lodges for Tea Garden Holiday Hotel
Luxury Sustainable Hospitality Eco Tent Structure Villas