Eco Tent Strcuture for Island Sustainable Hospitality Resort in Thailand
November 08,2019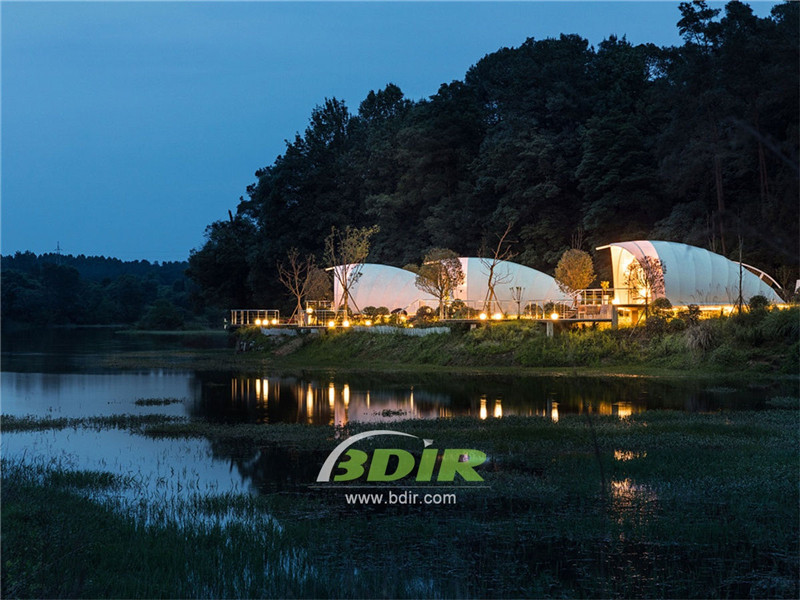 The Kingdom of Thailand (Thai: ราชอาณาจักรไทย) is referred to as "Thailand". It is a constitutional monarchy in Southeast Asia. Thailand is located in the central part of the Central South Peninsula. It borders the west and the north with Myanmar and the Andaman Sea. The northeast is Laos, the southeast is Cambodia, and the narrow peninsula to the south is connected to Malaysia.

Thailand is one of the most famous tourist destinations in the world. Thailand is a state of Buddhism. With its varied landscape and rich cultural connotations, Thailand has become a unique choice for many holidaymakers. Thailand has rich tourism resources and more than 500 attractions. In addition to Bangkok, Phuket, Pattaya and Chiang Mai, a number of new tourist spots such as Chiang Rai, Hua Hin and Koh Samui have developed rapidly. It attracts many foreign tourists.

Phuket: Thailand's largest island, the "Pearl" of the Andaman Sea, Phuket is a representative tourist destination in Southeast Asia. Its charm lies first in its beautiful sea.

Pattaya, known for its sunshine, beaches and seafood, is known as "Oriental Hawaii" and is a world-famous emerging seaside resort. It has a beautiful scenery and a pleasant climate with an average annual temperature of around 20 °C.

Phi Phi Island is Located about 20 kilometers southeast of Phuket, Soft white beaches, tranquil blue waters, natural caves, and unspoiled natural features make her stand out from more than 30 outlying islands around Phuket and become one of the hottest resorts.

With the continuous improvement of the tourism industry, the protection requirements for the ecological environment are getting higher and higher. Therefore, it is imperative to promote the establishment of ecologically sustainable hotels on unpolluted islands.

BDiR Inc. design, supply, and install high performance Eco fabric tent structures for island resort around the world. We offer versatile, standard and customized front-end solutions tailored to the needs of our customers and projects. From classic tent structures and Eco Structures Villas to fully insulated, luxurious Resort.

Hot Search:
Previous: Romantic Glamping Tent - Build Your Luxury Camping Resorts
Next: Eco-Tourism Tensile Fabric Structure Roof Tent Villas in Laos
Archives
News at BDiR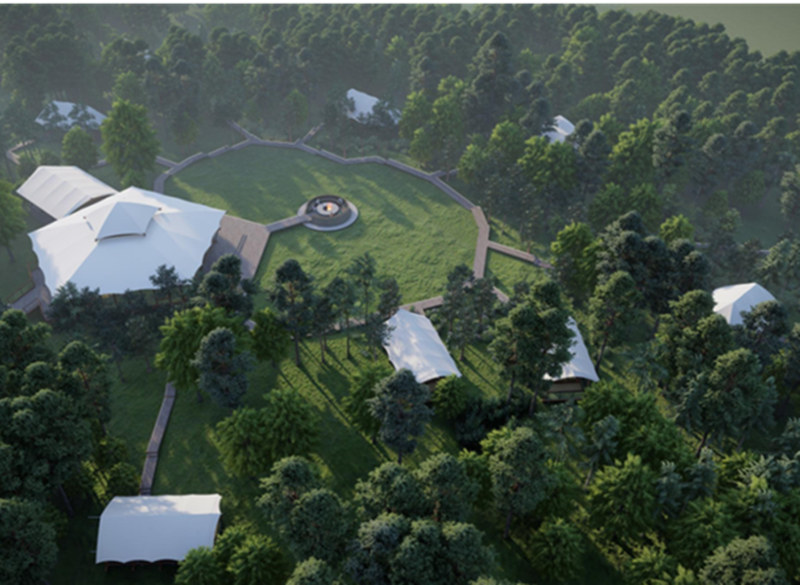 How to Turn Luxury Glamping Tent into a Family Resort?
September 23,2021
With the emergence of Luxury glamping tent in tourist areas around the world, camping tent is the latest accommodation hotel in the scenic spot. However, as far as the editor understands, many luxury camping tents are dominated by single rooms, becoming g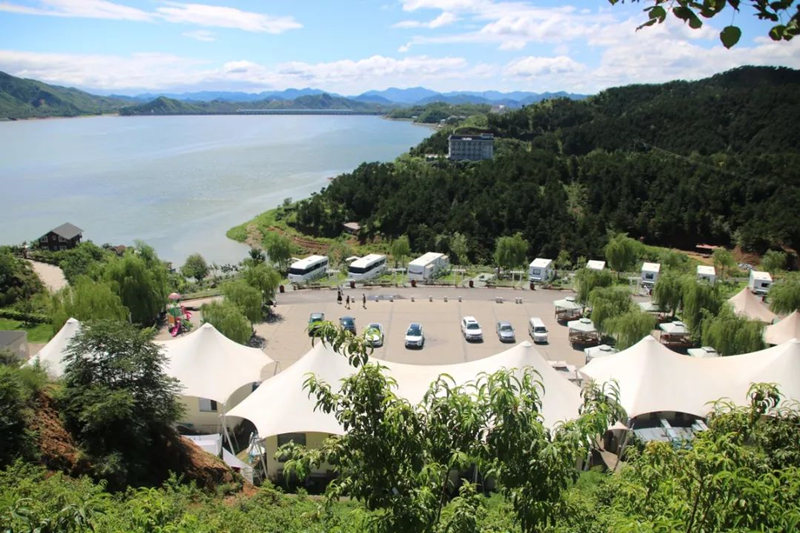 Luxury Glamping Tent | Famous Luxury Building Deep in The Forest
September 13,2021
Luxury glamping tent. Each room is designed as an independent terrace. . These rooms will not interfere with each other. They have a completely private and independent space and are not easily disturbed by the outside world. Each luxury Glamping Tent c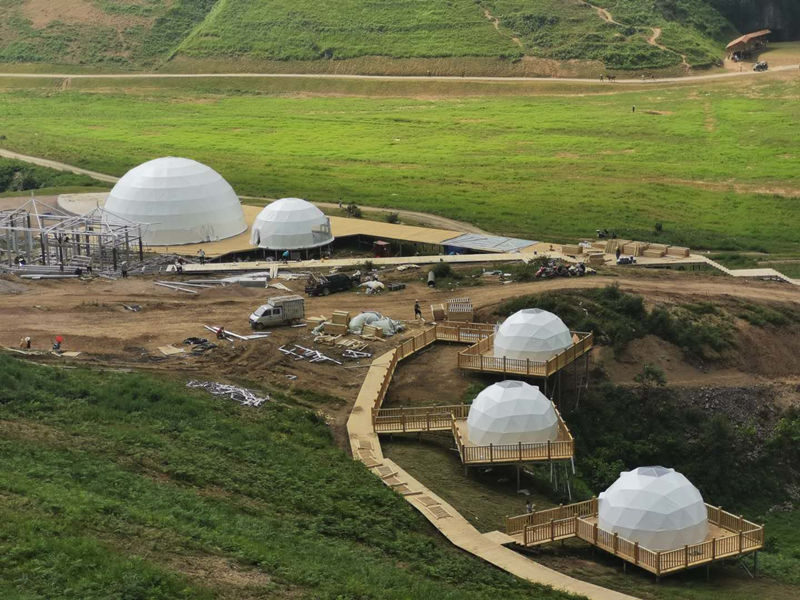 How Should We Plan to Design An Ecological Camping Tent Resort?
September 06,2021
With the advent of mass tourism and the rise of global tourism, individualization, specialization, and customization have become the development trend. You can become a famous residence without a house. Caravans, tents, yachts, and campsites are all touri
Watch Our Videos
Luxury Eco Friendly Tent Structures Lodges for Tea Garden Holiday Hotel
Luxury Sustainable Hospitality Eco Tent Structure Villas
News Hot Search