Luxurious Desert Tent Resort in United Arab Emirates
November 08,2019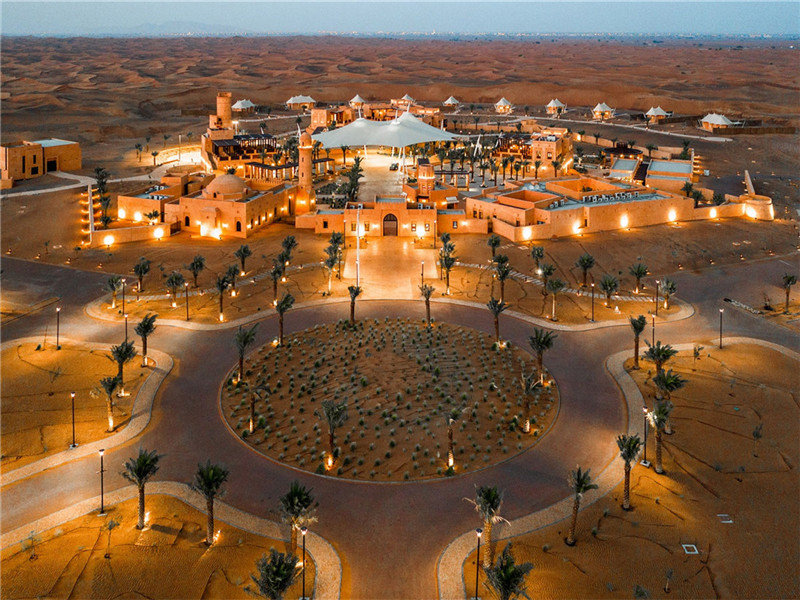 The United Arab Emirates (Arabic: امارات عربية متحدة), referred to as "UAE", located in the eastern part of the Arabian Peninsula, north of the Persian Gulf, northwest and Qatar adjacent, west At the junction of South and Saudi Arabia, the eastern and northeastern border with Oman is 734 kilometers long, with a total area of 83,600 square kilometers, the capital of Abu Dhabi. The United Arab Emirates was established and formed a federal state by seven emirates: Abu Dhabi, Dubai, Sharjah, Fujairah, Umm Qaiwan, Ajman and Ras Al Khaimah. UAE is a desert country in the Middle East known for its oil production. It also has a wealth of tourism resources.
The United Arab Emirates has a tropical desert climate, with hot and dry summers (from May to October), temperatures ranging from 40.6 to 48.2 °C, and winter (11 to April) temperatures of 8 to 20 °C, with occasional sandstorms. The average precipitation is about 100 mm, mostly concentrated between January and February.
In the UAE, you can enjoy the sun on the pristine white sand beach or dive in the sea, drive a race in the desert or ride a camel, go boating in the Arabian Gulf, camp in the wild, or join a bonfire party with Arabic culture. The best season: November - March is the best time to travel.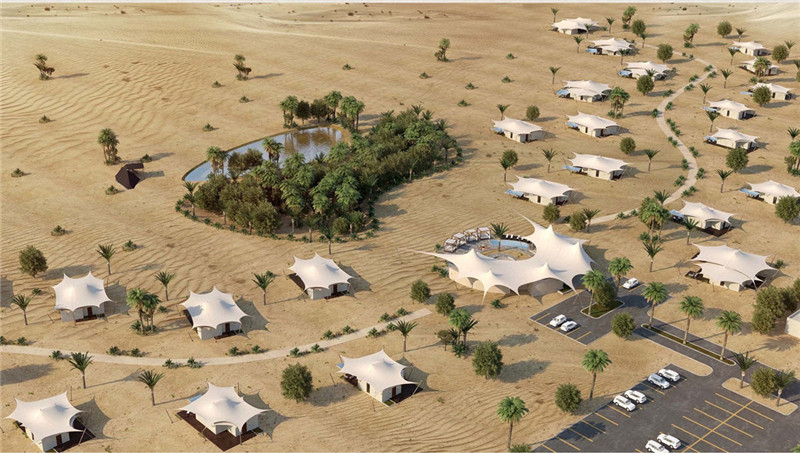 With the growing popularity of desert resort tourism, more and more tent resorts have emerged in the UAE. Those Tent Resort will offer a range full hotel services, restaurants, cafés, a health club, swimming pool and many other hospitality facilities associated with a world-class resort.
TOP 7 DESERT RESORTS IN THE UAE:
1. Al Maha – A Luxury Collection Desert Resort & Spa (Dubai)
2. Anantara Qasr al Sarab Desert Resort & Spa (Abu Dhabi)
3. Al Wadi Desert – Ritz Carlton (Ras al Khaimah)
4. Jumeirah Al Wathba Desert Resort & Spa (Abu Dhabi)
5. Bab Al Shams Desert Resort & Spa (Dubai)
6. Telal Resort (Al Ain)
7. Arabian Nights Village (Abu Dhabi)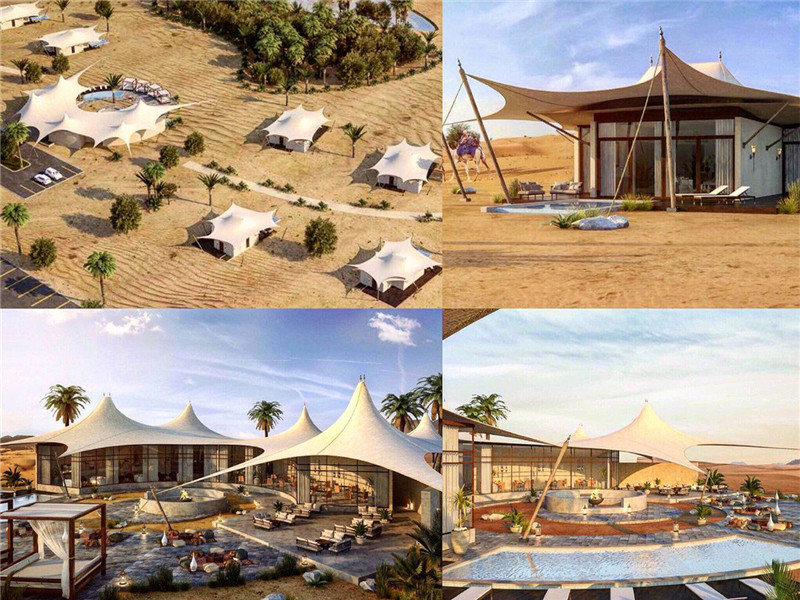 BDiR Inc. provides tourist attractions with unique and custom designed tent hotels in UAE desert. We have a professional team providing services including design, production, and installation. And also we could work our turn-key solutions according to practical situations, thus reaching great harmonies by combining hotels with sceneries. Our tent suites are well-equipped and eco-friendly so as to offer people modern comforts while getting access to nature. We provide customers with modularized and convenient luxury lodge tents and offer tourists new experiences of returning to nature, thus making tourist attractions more attractive.
Hot Search:
Previous: Tensile Membrane Structure - Japan
Next: Where does the Fabric Membrane Structure Appear
Archives
NEWS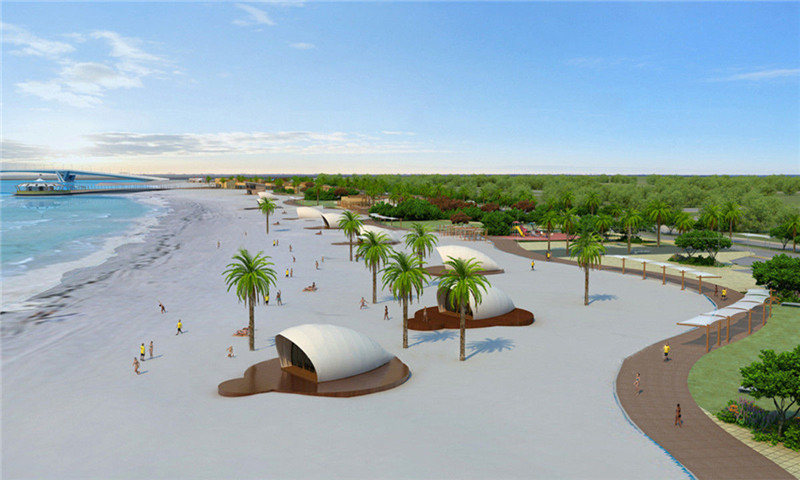 Sri Lanka: Discover Serenity While Looking out Beautiful Landscape from Luxury Hotel Tents.
April 09,2020
Sri Lanka is hidden between Gulf of Mannar and the Palk Strait,where the Indian Ocean meets the original jungle Between a lush green.Therefore,it is vital to deliver extraordinary experience to the visitors without damaging its beauty. Luxury tents house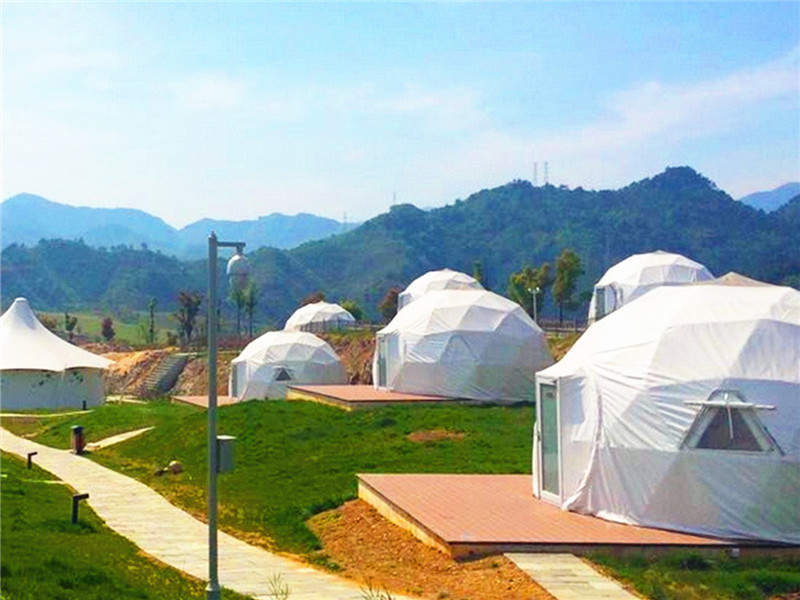 What are the Thermal Insulation Measures for Geodesic Dome Kits
April 08,2020
Facing the cold temperature, how does the spherical tent create a comfortable experience of cold resistance and warmth?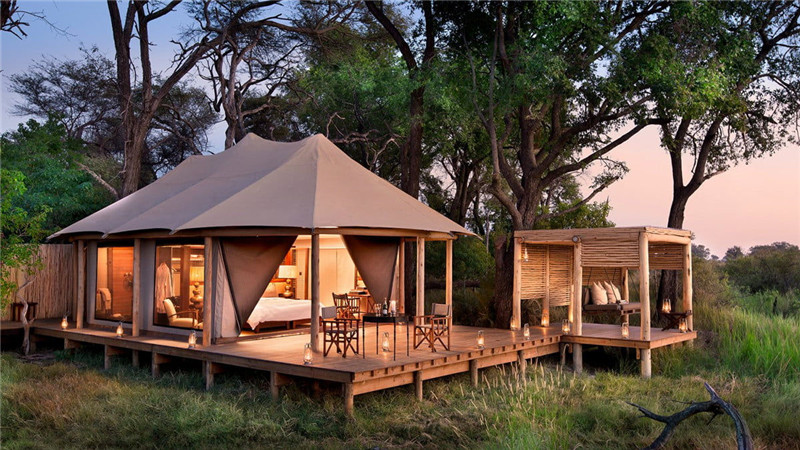 Glamping Tent House: Spending Time in Nature Should Not Mean Giving Up Comfort
April 07,2020
Glamping tent can help you experience the magnificence and magnificence of that grand sight while you do not have to give up comfort. From the luxury tents with comfortable interiors, you can overlook the vast grassland like thick carpets.
VIDEOS
Luxury Eco Friendly Tent Structures Lodges for Tea Garden Holiday Hotel
Luxury Sustainable Hospitality Eco Tent Structure Villas
News Hot Search