Island Tent Resort in Seychelles – Perfect Combination of Wild & Luxury & Eco
November 08,2019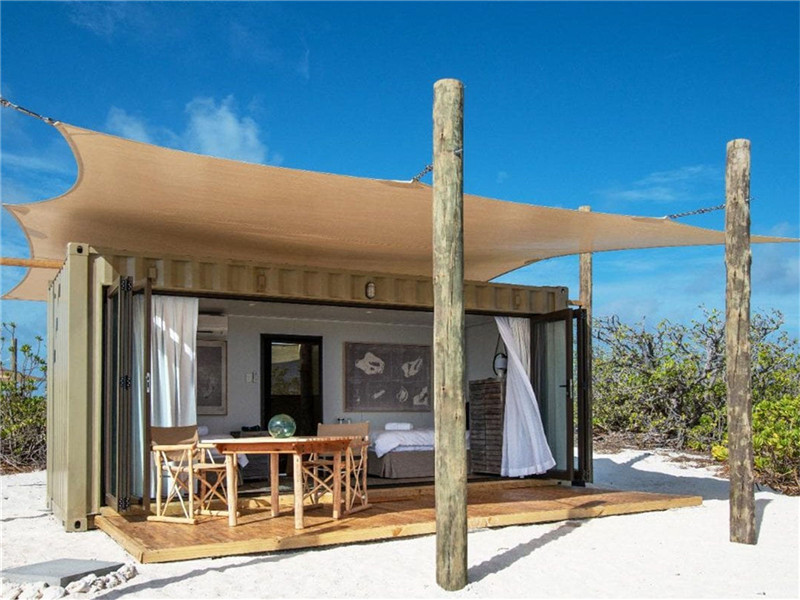 The Seychelles consists of 115 islands, with only two seasons a year - hot and cool, no winter. It is a huge natural botanical garden with more than 500 plants, 80 of which are not found anywhere else in the world. Each island has its own characteristics. Aldabra is also a famous turtle island. There are tens of thousands of large sea turtles on the island; Fregate is an "insect world"; Conson Island is "Birds Paradise"; Ig Island is rich in a variety of colorful shells.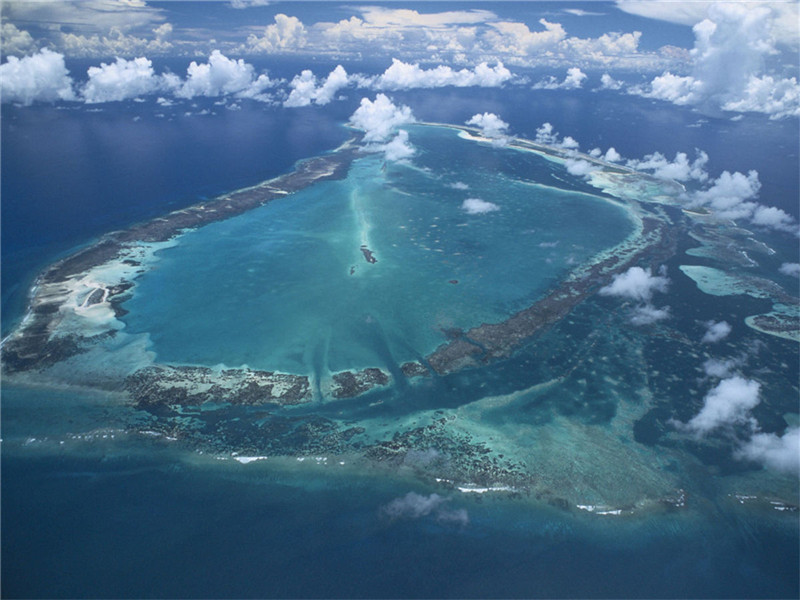 The Seychelles is a hot and humid place with an average annual temperature of 29 ° C and sea water temperatures rarely below 27 ° C. However, this heat can effectively slow down the sea breeze, especially at the beach. The cooler month in the Seychelles is the southeast monsoon (from May to September), and the warmer months are the northwest monsoon (March to May). It will be rainy and hot during the northwest monsoon, and the southeast monsoon will be dry and cool.
Known as the best honeymoon resort in Europe, Seychelles has the world's top 10 luxury luxury resort hotels. Seychelles is made up of 115 islands. Each island has its unique characteristics and charm. It has a rich and unique natural ecology. How to squat on these unique islands and beaches, except that hotels are the easiest choice for travelers. In addition to the holiday style, another clever travel game, of course, is a boat trip, a charter boat, a two-person island hopping trip, a charter catamaran, a single boat, a yacht boat to swim all the islands, and explore the world together. The most fascinating island. Seychelles are highly environmentally conscious. Every tree must be reported to the Ministry of the Environment for approval. In the waters of the Ocean Park, in order to protect tropical fish, not only fishing is prohibited, but locals often discourage tourists from picking up shells. The shell-plankton-shrimp-small fish-big fish has formed a biological chain!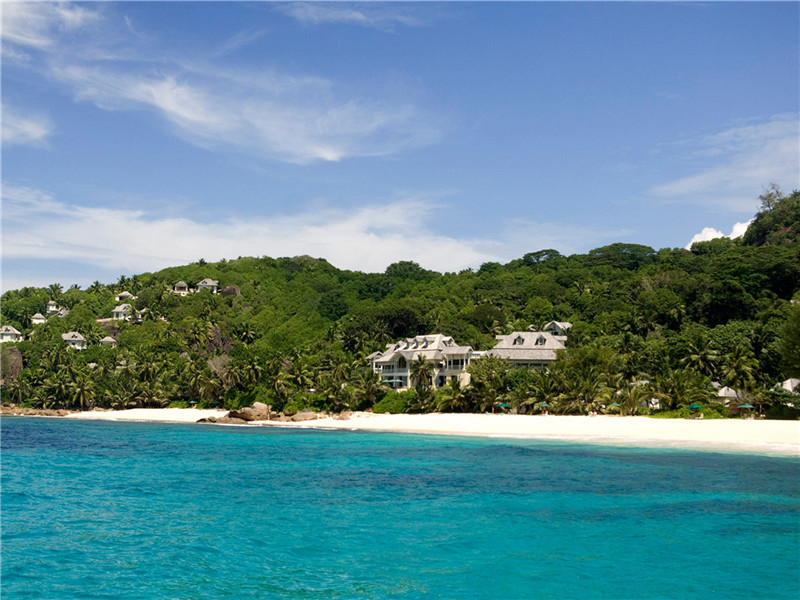 BDiR Inc. provides an exquisite collection of glamping tents including our best seller lodge tent, eco living dome, safari tents. They are designed to use permanently or semi-permanently in outdoor with high standard quality. Each standard tent hotel can accommodate 2-5 people. Customized design is available. And our luxury tents are fully equipped with modern devices and facilities.
As the leading glamping tent manufacturer in China, BDiR Inc. has successfully offered resort tent solutions to build luxury camp around the world. Whether the campsite is located along the beach, in the jungle, on highland or desert, the high quality tents from BDiR Inc. can also help to build the campsite&resort business.
Hot Search:
Previous: Tension Membrane Structure brings a New Visual Experience
Next: Tensile Structures for Coffee Shop in Paris
Archives
News at BDiR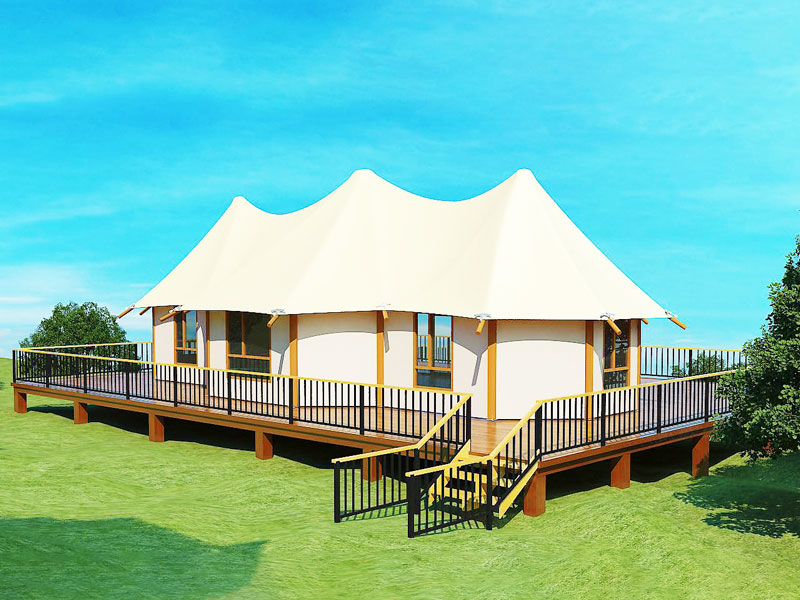 How to Customize Your Own Glamping Tent
July 29,2022
Glamping tents are available in a variety of styles, perfect for your next family vacation. Choose from beautiful, custom-designed tents or demos. Many luxury tents feature an on-site spa, full 5' sidewalls and steel D-rings at the eaves. Having 6+ foot s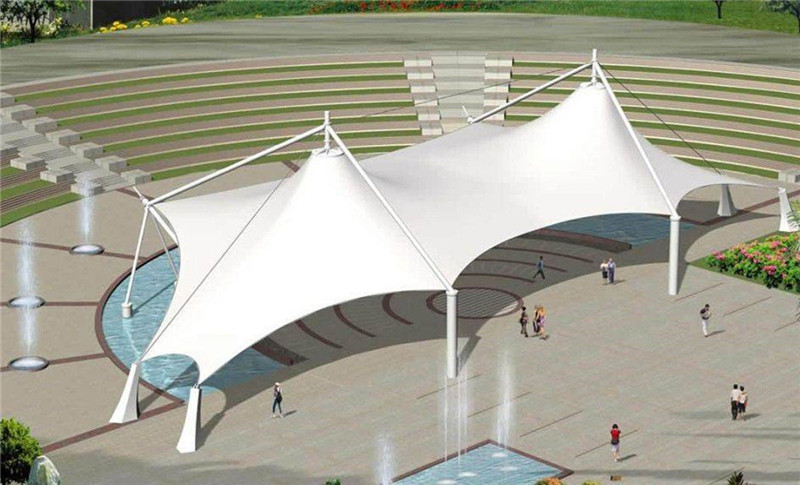 Tensile Structure Uses and Advantages
July 27,2022
A tensile structure is a lightweight fabric structure that carries loads by utilizing tension. Stretch Structures Fabric Structures describe various stretch film structures and the current state of knowledge. Tensile fabric structures are commonly used in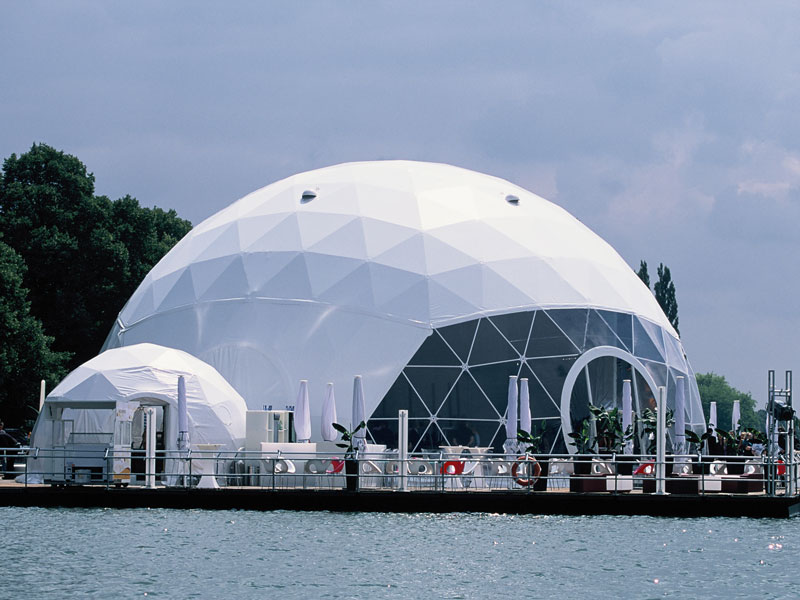 Geodesic Dome Tents Suitable for Living and all Types of Activities
July 22,2022
Geodesic domes have become popular venues for events. They are perfect for a variety of uses including exhibitions, wedding banquet halls, press product launches, makeshift classrooms, ice rinks, and even swimming pool yurts. You can even build one yourse
Watch Our Videos
Luxury Eco Friendly Tent Structures Lodges for Tea Garden Holiday Hotel
Luxury Sustainable Hospitality Eco Tent Structure Villas