How to Plan Dome Tents to Integrate with the Environment
December 18,2019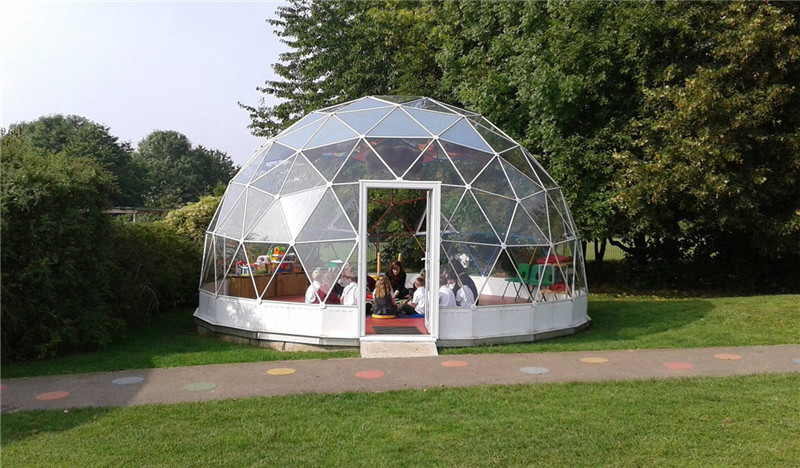 The planning of the spherical tent hotel involves product design, internal layout, external settings, lighting system, exhaust system, sewage system, etc. How to plan the spherical tent to integrate with the environment?

First of all, in the display of the spherical tent, glass tents are used as the product appearance frame. The glass has both advantages such as beauty, heat insulation and noise prevention. If double-layer glass is used, the effect of heat insulation and noise prevention will be better.

Secondly, in terms of space division, based on the principles of "dynamic and static separation" and "wet and dry separation", the inner part is set up with functional zones such as rest areas, activity areas, bathing areas, and viewing areas, which ensure the residents in the spherical tent to the maximum The comfortable function of living inside, and if there is a friend coming, there is also an independent negotiation space to ensure the privacy of the occupants.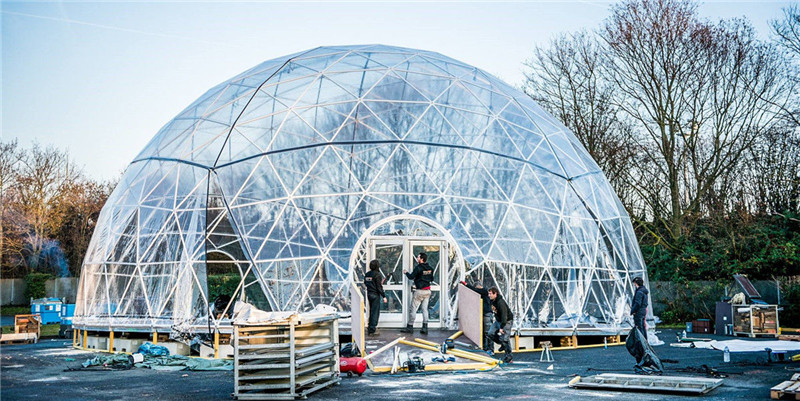 Third, for product construction requirements, it is recommended to build on a green lawn flat ground so that the product as a whole is integrated with the environment to form a beautiful landscape in the green space.

Fourth, in order to meet the function of drainage and sewage during living, the ground is raised and the sewage system is buried in the ground. At the same time, it also plays a waterproof and moisture-proof role, prolongs the use time of the product, and can avoid the post-construction due to uneven ground. Difficulty.

Fifth, fences, outdoor umbrellas and viewing bars are added around the product, which not only has an exclusive sense of privacy, but also allows you to enjoy the beautiful outdoor scenery in different seasons, forming a unique feature of each product.

Hot Search:
Previous: How to Choose a Best Tent for Resort & Camp
Next: Eco-friendly Safari Tent for Namibia Glamping Resort
Archives
NEWS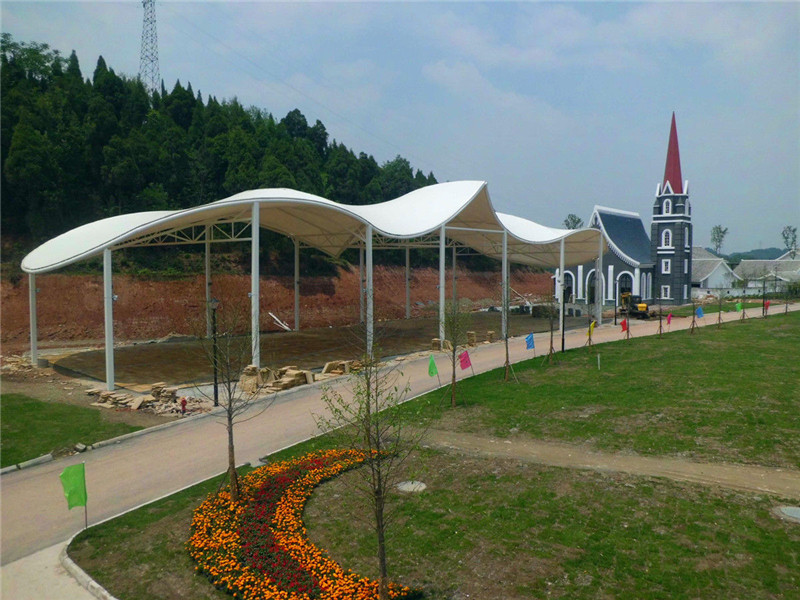 Modern High Quality Membrane Construction ,Fabric Building in Kazakhstan
April 03,2020
The Republic of Kazakhstan is a landlocked country located in Central Asia, with an area of ​​2,724,900 square kilometers, accounting for about 2% of the earth's land surface area, and the territory spans Asia and Europe.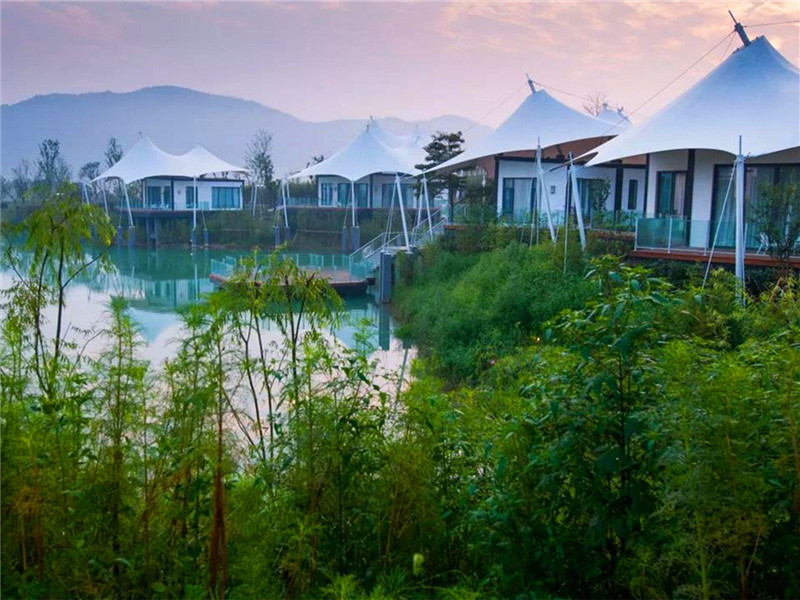 Uniquely Designed Luxury Safari Tents, Hotel Tents in Madagascar
April 02,2020
If you're tired of the same high-end hotels, or can't stand the normal hotel anymore?You can try wild luxury hotel tents, which have an experience and wild fun that ordinary hotels can't match.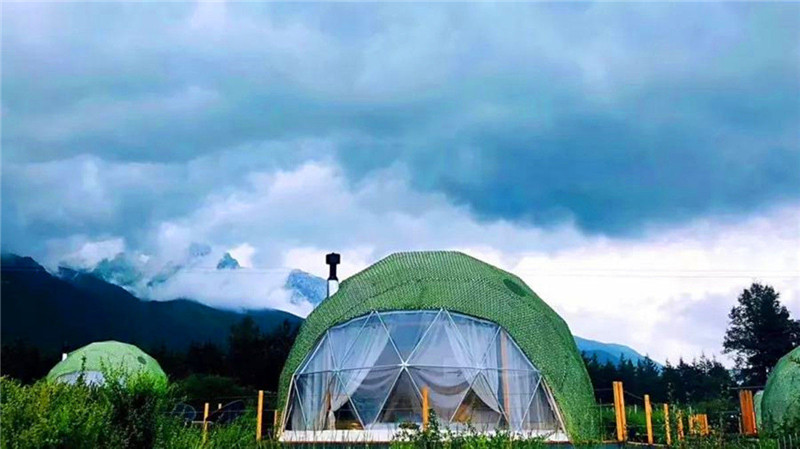 The Eco Dome Tent Blends in Harmoniously with the Landscape
April 01,2020
A true invitation to experience luxury in the mountains, in harmony with nature and its elements.
VIDEOS
Luxury Eco Friendly Tent Structures Lodges for Tea Garden Holiday Hotel
Luxury Sustainable Hospitality Eco Tent Structure Villas
News Hot Search