Glamping Tent Resorts, What Should be Prepared in The Early Stage of Construction?
May 14,2021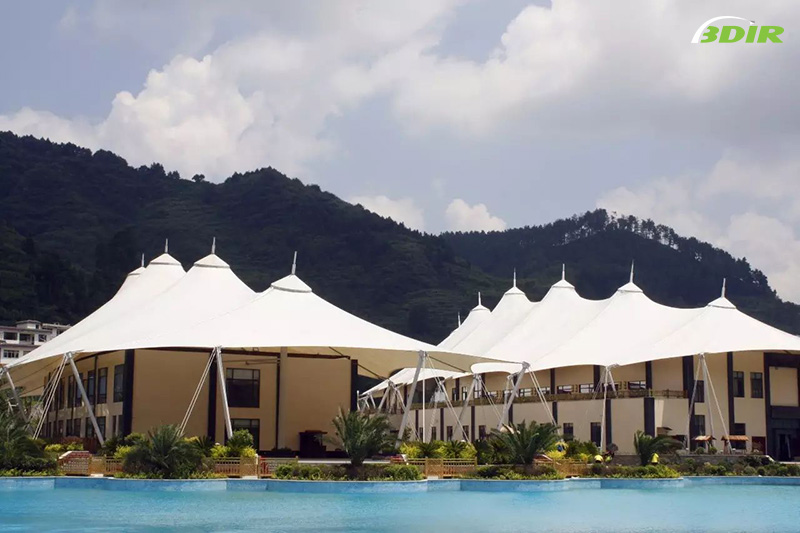 Luxury camping tents are now becoming more and more important for outdoor tourism as the demand for residences. At present, tourist attractions are gradually building high-end luxury glamping tents.The more tourist attractions adopt these luxury tents, do you know what to prepare before building a glamping hub?
What should be prepared in the early stages of building glamping tent resorts?
If you want to build a glamping resort, you must first choose an excellent attraction. The world is so big, if you want to find it, you will always find a natural scenery area that makes you forget to return. After everything is confirmed, the glamping pods are the key to the camp. It is built in the best location of the scenic spot, allowing "tourists to swim in the scenery and live in the scenery" to return to the comfortable life of nature and enjoy the scenery outside the glamping pods from the perspective of God. Then we can selectively develop various recreational facilities, tourist routes, etc., to create a more complete luxury glamping tent camping program.

Of course, the glamping tent has various shapes and can be reasonably planned for multiple purposes. It is not limited to hotel premises, but can be used as a service reception, guest room accommodation, catering reception hall, and so on.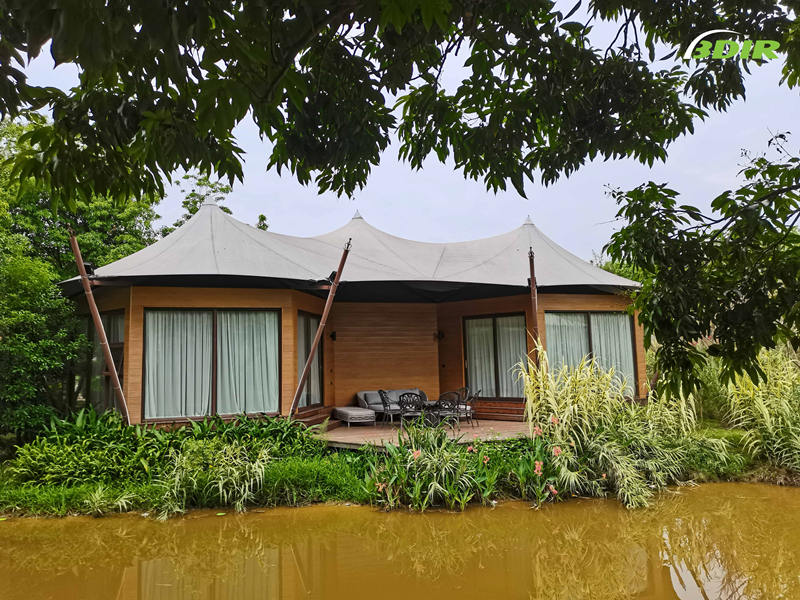 The service reception desk is to attract tourists' attention at first glance. We can choose spherical hotel tents. The unique spherical design style gives people a fashionable and beautiful feeling. They will leave a deep impression without entering the scenic campsite. Size specifications Diameters from 3m-60m can be customized, and the interior is spacious, allowing customers to decorate and arrange to create a large service area.

For guest rooms, you can choose more distinctive tent shapes, such as apple tents, caterpillar tents, and stretched membrane tent structures, which will bring visitors a sense of freshness and allow visitors to experience a new luxury camping. The glamping pods not only have a separate bathroom, but also a comfortable big bed. At the same time, they are also equipped with various living facilities to ensure that visitors can feel the comfort of life at home in the wild.

In order to better integrate eco cabins with scenic camps, BDiR Inc. will provide customers with glamping tent resorts planning drawings based on the actual conditions of the camps, bringing exterior designs that match the camp's landscape style, and addressing potential hidden dangers of camp tents. Provide one-stop solutions to help customers' safety to ensure that customers can buy and live with peace of mind.
Hot Search:
Previous: How is the Wind Resistance of the Inflatable Membrane Structure?
Next: What Are The Advantages Of Glamping Tents
Archives
News at BDiR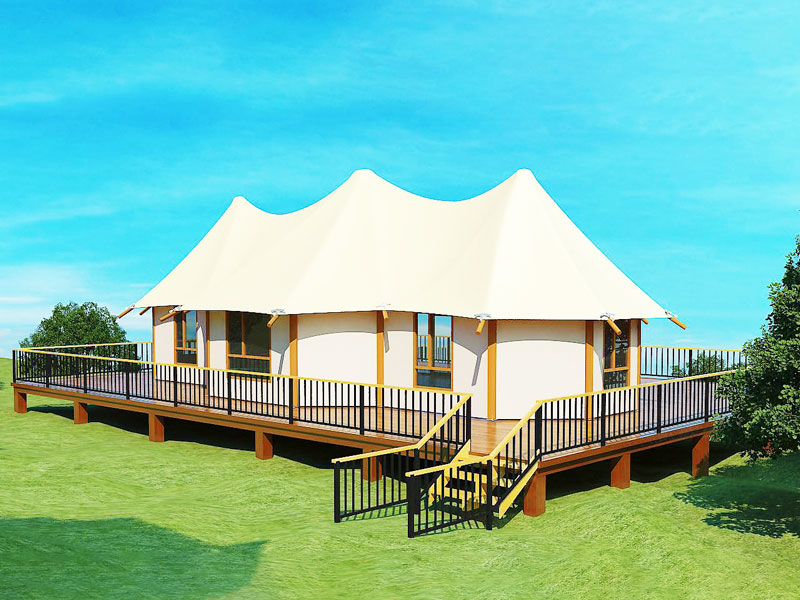 How to Customize Your Own Glamping Tent
July 29,2022
Glamping tents are available in a variety of styles, perfect for your next family vacation. Choose from beautiful, custom-designed tents or demos. Many luxury tents feature an on-site spa, full 5' sidewalls and steel D-rings at the eaves. Having 6+ foot s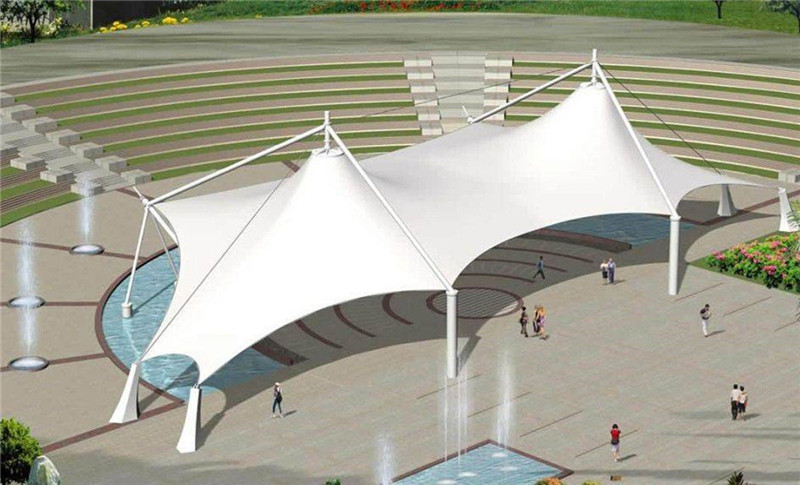 Tensile Structure Uses and Advantages
July 27,2022
A tensile structure is a lightweight fabric structure that carries loads by utilizing tension. Stretch Structures Fabric Structures describe various stretch film structures and the current state of knowledge. Tensile fabric structures are commonly used in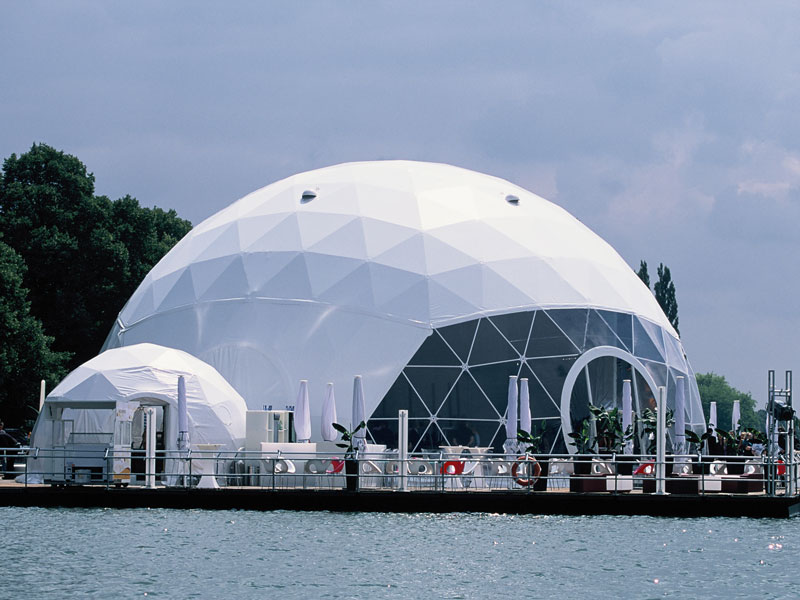 Geodesic Dome Tents Suitable for Living and all Types of Activities
July 22,2022
Geodesic domes have become popular venues for events. They are perfect for a variety of uses including exhibitions, wedding banquet halls, press product launches, makeshift classrooms, ice rinks, and even swimming pool yurts. You can even build one yourse
Watch Our Videos
Luxury Eco Friendly Tent Structures Lodges for Tea Garden Holiday Hotel
Luxury Sustainable Hospitality Eco Tent Structure Villas