Glamping Safari Tent Lodges in Kenya, East Africa
November 08,2019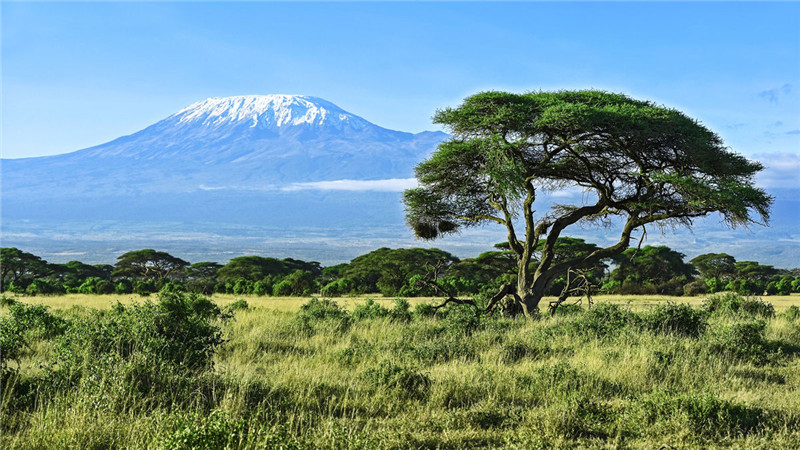 Travelers to Kenya can enjoy everything from beachside leisure and to hot-air balloon tours, to scenic golfing and the quintessential, luxury camping experience. Building upon the traditional African safari concept, Kenya is leading purveyor of extraordinary glamping adventures for those seeking a stylish and Uncompromising experience amidst the worlds most astonishing flora and fauna. Want to sit outside a posh, private canopy with your significant other, sipping sparkling wine as you watch herds of zebras, giraffes and elephants grazing a stones throw away? So do we, and Kenya Make it all possible.
The Republic of Kenya is located in eastern Africa, with the equator running through the central region and the Great Rift Valley running north and south. It borders Somalia in the east, Tanzania in the south, Uganda in the west, Ethiopia and South Sudan in the north, and the Indian Ocean in the southeast. The coastline is 536 kilometers long. The whole area is located in the tropical monsoon region, but due to its high terrain, it is a tropical steppe climate with a large difference in precipitation season. The highest temperature in the year is 22-26 ° C, the lowest is 10-14 ° C.
The pillar industry of Kenya's national economy is dominated by tourism. The annual income is around 300 million US dollars, accounting for 20% of the gross domestic product. In 2002, it received 1,013,400 tourists. Kenya is a famous tourist country in Africa. It is located in the second peak of Africa in the central part of the country. Kenya Mountain is a world-famous equatorial snow mountain. It is magnificent and beautiful, and the Kenyan country name comes from this. Dozens of national-level natural wildlife parks and nature reserves are a paradise for wildlife and more than a thousand species of birds, making it one of the most popular wildlife paradise in the world. The main tourist spots are Nairobi, Tsavo, Amboseli, Nakuru, Masai Mara and other national parks, lakes and scenic areas, the Great Rift Valley, Mount Kenya and the Mombasa waterfront.
There are a lot of tent camps in the Kenya branch. For example: Mahali Mzuri in Masai Mara, Kenya; Ashnil Hotel in Samburu Reserve National Park, etc.
BDiR Inc. has a professional team providing services including design, production, and installation. And also we could work our turn-key solutions according to practical situations, thus reaching great harmonies by combining The hotel with sceneries. Our safari tent hotels are well-equipped and eco-friendly so as to offer people modern comforts while getting access to nature. We provide customers with modularized and convenient luxury safari lodge tents and offer tourists new experiences of returning to nature, thus making Tourist attractions more attractive.
Hot Search:
Previous: Fabric Structures Insulation Effect in Jordan
Next: Cold Resistance of Fabric Membrane Structure - Greenland
Archives
News at BDiR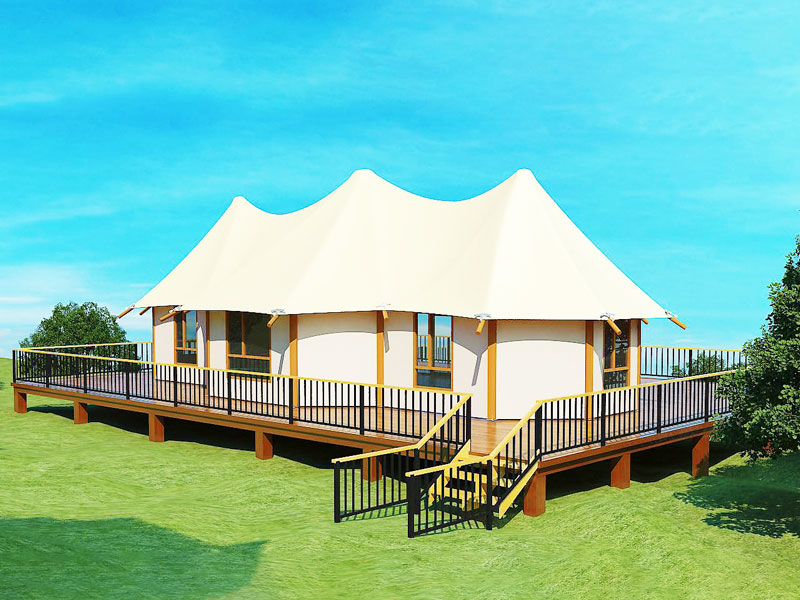 How to Customize Your Own Glamping Tent
July 29,2022
Glamping tents are available in a variety of styles, perfect for your next family vacation. Choose from beautiful, custom-designed tents or demos. Many luxury tents feature an on-site spa, full 5' sidewalls and steel D-rings at the eaves. Having 6+ foot s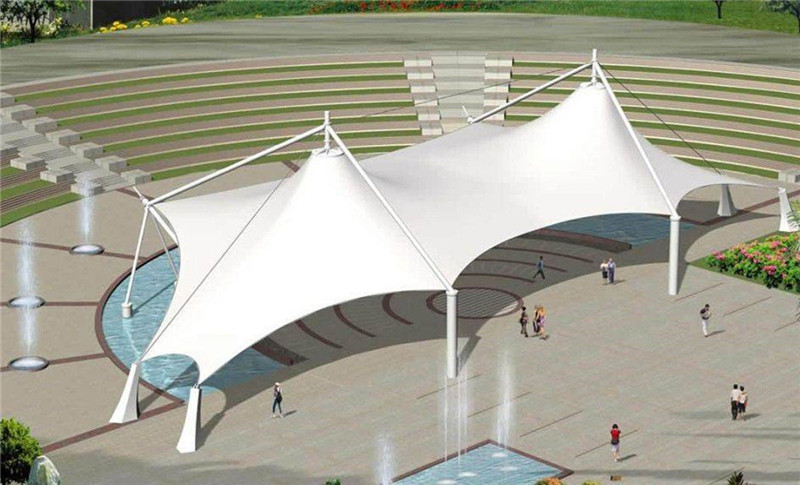 Tensile Structure Uses and Advantages
July 27,2022
A tensile structure is a lightweight fabric structure that carries loads by utilizing tension. Stretch Structures Fabric Structures describe various stretch film structures and the current state of knowledge. Tensile fabric structures are commonly used in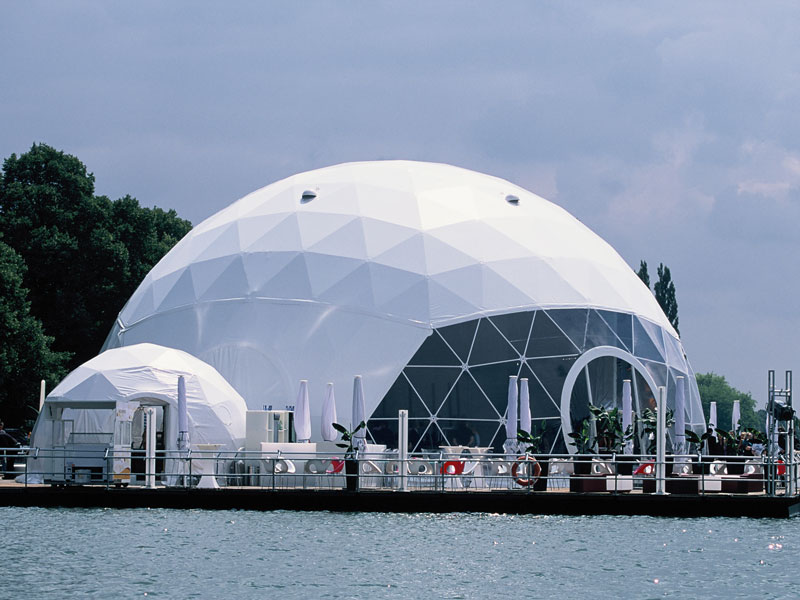 Geodesic Dome Tents Suitable for Living and all Types of Activities
July 22,2022
Geodesic domes have become popular venues for events. They are perfect for a variety of uses including exhibitions, wedding banquet halls, press product launches, makeshift classrooms, ice rinks, and even swimming pool yurts. You can even build one yourse
Watch Our Videos
Luxury Eco Friendly Tent Structures Lodges for Tea Garden Holiday Hotel
Luxury Sustainable Hospitality Eco Tent Structure Villas