Glamorous Camping or Glamping Tent Sites in Malaysia National Parks Resort
November 12,2019
Malaysia, is a federal state that elects monarchy, constitutional monarchy and parliamentary democracy. The capital city of Kuala Lumpur. The country is divided into 13 states and 3 federal territories, covering a total area of 330,000 square kilometers.

Located in Southeast Asia, Malaysia is divided into two parts, the East and West by the South China Sea, namely the Peninsula of Malaysia (West Malaysia) on the Malay Peninsula and the northern part of Kalimantan (East Malaysia). The total length of the national coastline is 4192 kilometers. Tropical rain forest climate. The average annual temperature in the mountainous areas of the interior is 22-28 °C, and the coastal plain is 25-30 °C.

The terrain is mainly plain, with flat ground and small undulations. The malaysia peninsula is high in the north and low in the south. Its main mountain range, the Tidiwangsha Mountains, divides the peninsula into east and west coasts; the sandy sands are mostly plains, the interior is mostly forested hills and mountains.

In the virgin forest, there are many exotic animals, such as the flying lemur, the long-limbed brown hair, the white rhinoceros and the orangutan, and so on. There are also many wild animals such as birds, snakes, crocodiles and insects. Orchids, giant clams and butterflies are known as the three treasures of the horse.

Malaysia has more than 30 Eco national parks, most of which have been selected as nature reserves, and are truly the delight of wildlife adventurers. Malaysia's national parks are increasingly becoming ecotourism destinations, so thousands of tourists flock to them every year to explore and uncover their incredible flora and fauna. In the holiday natural parks eco resort, visitors can not only explore the secrets of nature, but also the luxury and comfort of a five-star hotel.

BDiR Inc. engaged in offering a complete turn-key solution of luxury Eco glamping tent Resort. We offer design, installation, fabrication and maintenance services.

Hot Search:
Previous: Glamping Dome Pods & Lodges for Ecotourism Parks in Philippines
Next: Eco Island & Beach Resort with Tent Accommodation in Mauritius
Archives
NEWS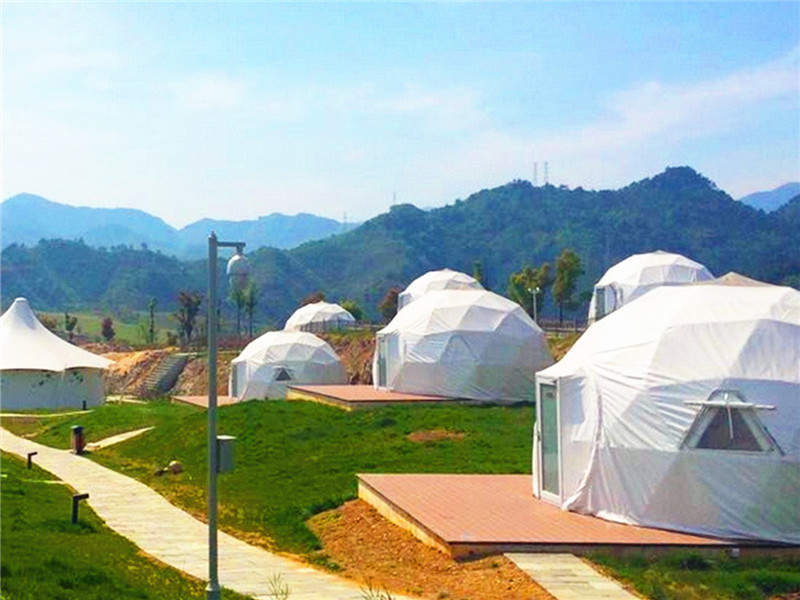 What are the Thermal Insulation Measures for Geodesic Dome Kits
April 08,2020
Facing the cold temperature, how does the spherical tent create a comfortable experience of cold resistance and warmth?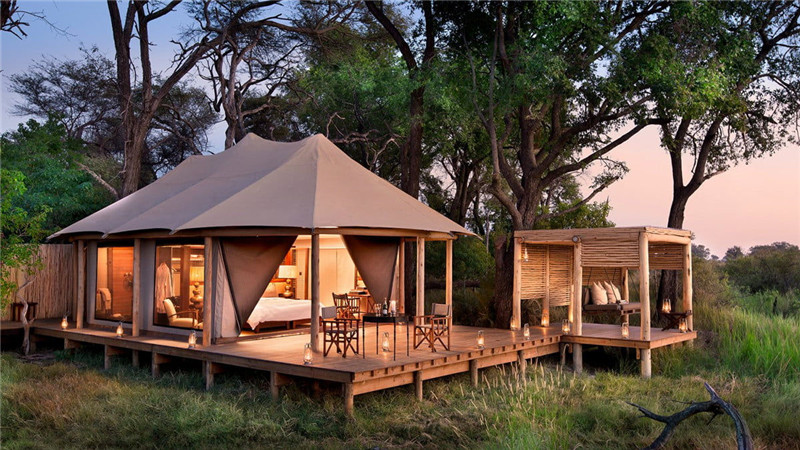 Glamping Tent House: Spending Time in Nature Should Not Mean Giving Up Comfort
April 07,2020
Glamping tent can help you experience the magnificence and magnificence of that grand sight while you do not have to give up comfort. From the luxury tents with comfortable interiors, you can overlook the vast grassland like thick carpets.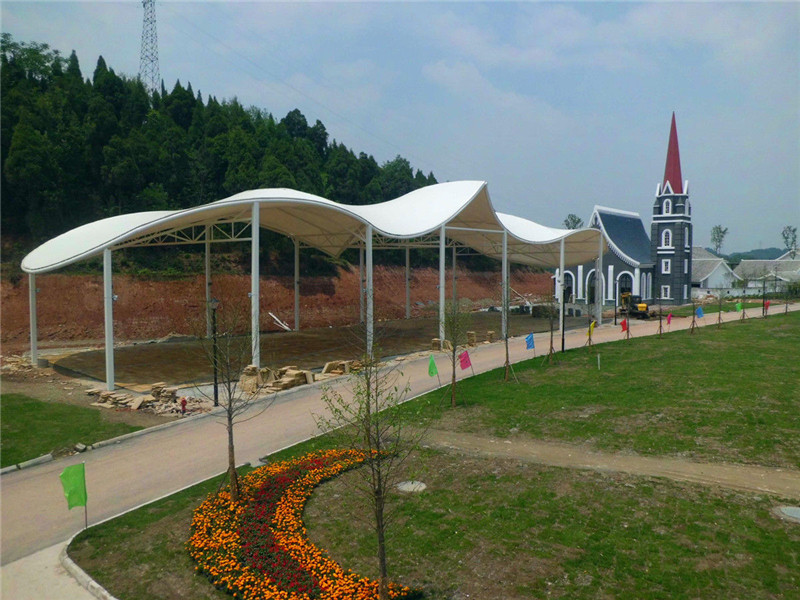 Modern High Quality Membrane Construction ,Fabric Building in Kazakhstan
April 03,2020
The Republic of Kazakhstan is a landlocked country located in Central Asia, with an area of ​​2,724,900 square kilometers, accounting for about 2% of the earth's land surface area, and the territory spans Asia and Europe.
VIDEOS
Luxury Eco Friendly Tent Structures Lodges for Tea Garden Holiday Hotel
Luxury Sustainable Hospitality Eco Tent Structure Villas
News Hot Search