Eco Tourist Tent Resort in Senegal, West Africa
December 12,2019
Senegal is the westernmost point of the bulge in western Africa and the capital is Dakar. It is bordered by Mauritania to the north, Mali to the east, Guinea and Guinea-Bissau to the south, and Cape Verde Islands to the west. The land area is 19,726 square kilometers, and the coastline is 700 kilometers long. Senegal's terrain is mainly plain, with hilly highlands in the east and southeast, and undulating sand dunes along the coast. Senegal is affected by the trade wind belt, and it has a tropical steppe climate of dry summer and winter. The annual average temperature is 29 ° C and the highest temperature can reach 45 ° C. The highest temperature is from September to October. The average temperature is 24-32 ° C. The annual rainfall is about 600 mm, which increases from north to south. The rainy season is June to October. . The highest monthly average temperature is 27 ° C, and the lowest monthly average temperature is 17 ° C, decreasing from inland to coast.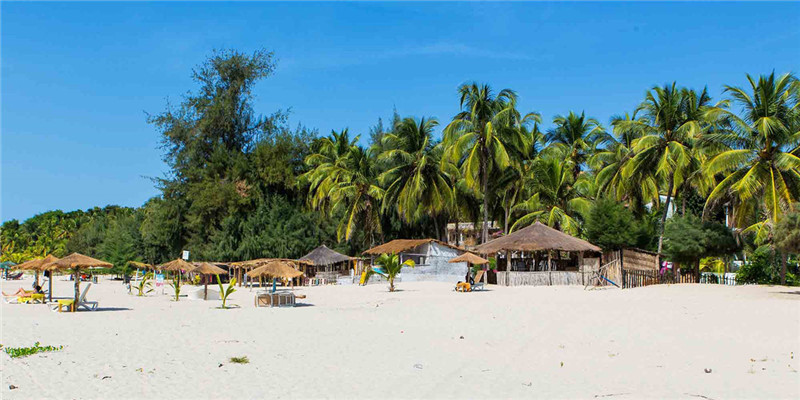 Inbound tourists from Senegal mainly come from European countries such as France, Italy, Belgium, Spain, the United States and other African countries. The tourist spots are mainly concentrated in Dakar, Jies, Ziguinchor, and Saint-Louis. The tourist season is from December to February.
Zhuji Bird Sanctuary is located in the delta of the Senegal River, covering an area of 160 square kilometers. The protected area has a superior geographical environment. Its center is a wide lake, and streams, ponds, canals and backwaters bays are located around the protected area. Three large rivers, such as the Zhuji River, pass here, and the reserve is named after it. The birds that have long lived here are mainly white pelicans, great cormorants, African white spoonbills, herons, and night herons.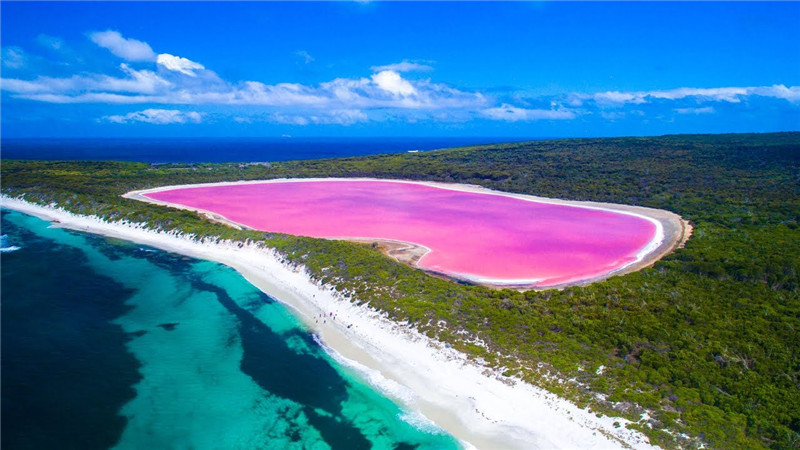 Lake Rose is located more than 30 kilometers north of downtown Dakar, Senegal. It is also called Lake Reteba. The locals call it "Pink Lake", and Lake Rose comes from French Lac Rose. An intoxicating pink. There are polarophiles in the lake. This kind of salt-loving organisms living in various extreme harsh environments thrive in salt lakes with salt concentrations up to 80-300 grams of salt per liter of water. It is because of these strange little creatures that the beautiful colors and romantic atmosphere of Rose Lake are produced.
We design, design, supply and install high performance fabric structures for the luxury safari, eco lodge and resort markets worldwide. Our luxury tent design is very elegant, simple and harmonious in every environment. We create unique end-user experiences by integrating professional architecture, engineering and technical design. We use the latest engineering and fabric technologies to design end-user comfort and structural longevity.
Tent cottages can be designed into dwellings, resort attractions, characteristic town buildings, and yurts according to your needs. As long as you have requirements, we can design them for you to enjoy private customized services.
Hot Search:
Previous: 7-Shaped Tension Membrane Structure Carport-in Belarus
Next: Tension Membrane Structure-in Brazil
Archives
News at BDiR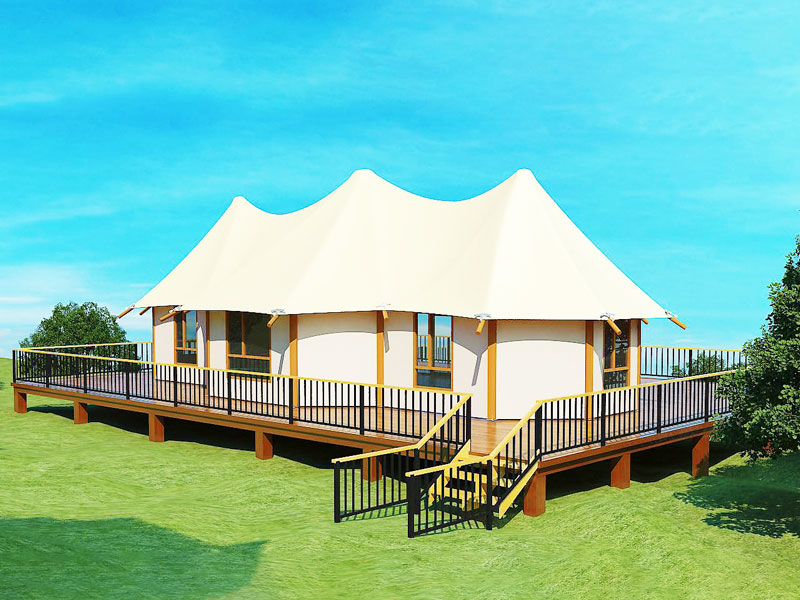 How to Customize Your Own Glamping Tent
July 29,2022
Glamping tents are available in a variety of styles, perfect for your next family vacation. Choose from beautiful, custom-designed tents or demos. Many luxury tents feature an on-site spa, full 5' sidewalls and steel D-rings at the eaves. Having 6+ foot s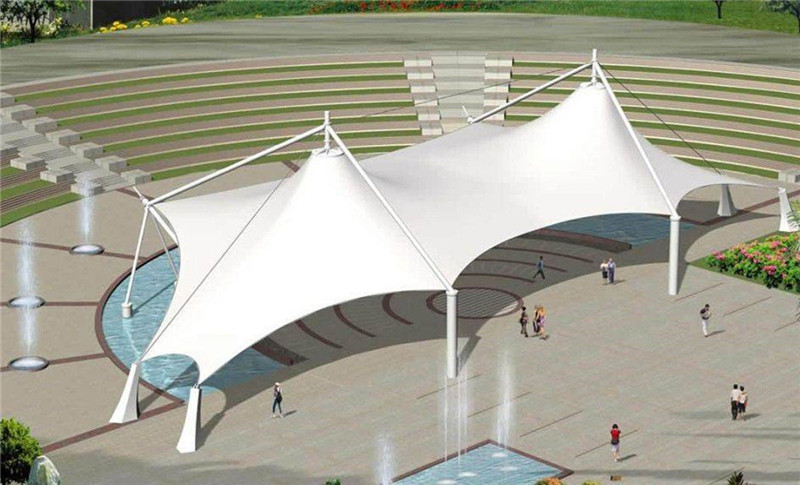 Tensile Structure Uses and Advantages
July 27,2022
A tensile structure is a lightweight fabric structure that carries loads by utilizing tension. Stretch Structures Fabric Structures describe various stretch film structures and the current state of knowledge. Tensile fabric structures are commonly used in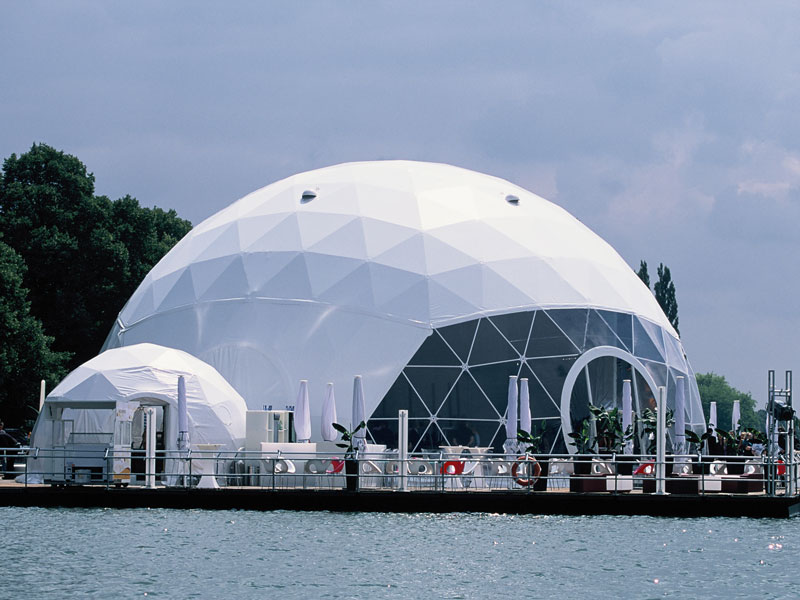 Geodesic Dome Tents Suitable for Living and all Types of Activities
July 22,2022
Geodesic domes have become popular venues for events. They are perfect for a variety of uses including exhibitions, wedding banquet halls, press product launches, makeshift classrooms, ice rinks, and even swimming pool yurts. You can even build one yourse
Watch Our Videos
Luxury Eco Friendly Tent Structures Lodges for Tea Garden Holiday Hotel
Luxury Sustainable Hospitality Eco Tent Structure Villas