Design and Build Luxury Camping Resort in Maldives
November 08,2019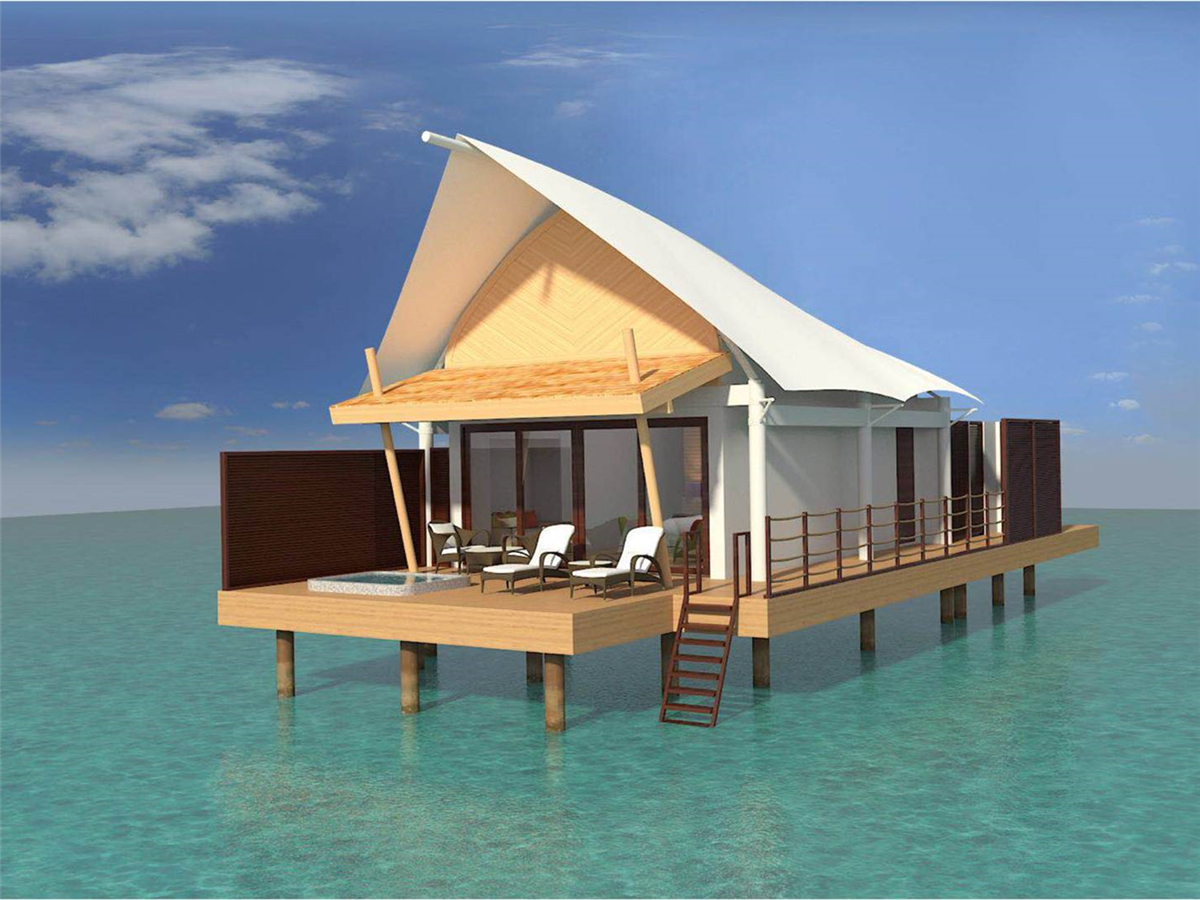 The Republic of Maldives (formerly known as the Maldives Islands), an archipelago country on the Indian Ocean. It is about 600 km south of India and about 750 km southwest of Sri Lanka. Twenty-six natural atolls and 1,192 coral islands are distributed in 90,000 square kilometers of seas, of which about 200 are inhabited. Has a wealth of tourism resources.

BDiR Inc. provides design and installation services for glamping resort in the Maldives. If you are a construction company, travel company, or island owner, want to build a tourist resort, please contact us, we will structure the local culture, environmental design, provide you with free design services, build a satisfactory for you engineering.

Top ten famous islands in the Maldives:

1. Paradise island
Paradise Island is a very famous resort island in the Maldives and is ranked sixth in the Maldives island classification. Paradise Island is located in North Male Atoll, about 9.6 km from Male International Airport and the capital, Male. The total length of the island is 931 meters and the width is 250 meters. It takes no more than an hour to walk. The film "After Sunset" was filmed on Paradise Island.

2. Sun Island
It is the largest leisure resort in the Maldives and it takes 4 hours to sail from Male. The island is said to have a history of millions of years.

3. Pisces Island
The island was awarded the "Best Seaside Award" in 2001, 2002 and 2006. It has a beautiful white beach of 2 kilometers and modern and comfortable facilities. Located on the southern part of Male' Atoll, OLHUVELI Island is 34 km from the airport island. It takes 45 minutes by speedboat from Malé International Airport to the O'Reilly Beach Hotel to sail during the day and night.

4. Laguna Island
Laguna Island, which is known only to holidaymakers in Laguna Island, is the location for the film "The Youth Coral Island" and "Return to the Blue Coral Reef". Although Laguna Island is unique, the design of the seaside holiday cottage is exquisite and exquisite, retaining the civilized color, well-equipped and elegant, giving people the comfort of being at home.

5. Kani Island
Kani Island is located in the Maldives on the Indian Ocean. A number of small coral islands make up this wonderful island country without city feelings. From the moment I set foot on Kani Island, it seems that I really walked into the back garden of heaven. Everything is so beautiful, beautiful and beautiful.

6. Manafaru Island
It is a casual resort with a Maldivian tradition and a seamless blend of simplicity and elegance. This resort allows you to enjoy a quiet and comfortable service in the Maldives. The sleek, modern and charming Mana Faro Island Beach House offers you an unparalleled luxury. Each villa and suite offers a private pool, fully private and a personal butler to provide you with a complete and attentive service.

7. Platinum Island
Hudhuran Fushi is located in the North Male Islands, 26 km from Male and 30 minutes by speed from Malé International Airport. The derivative word Hudhu means "white", "Ran" means "gold", and Hudhuran Fushi is also called "Platinum Island". Surrounded by lush palm trees, the Platinum Island Hotel offers many different species of tropical animals and plants.

8. Ayada Island
Ayada Island is located on the Kafdalu Atoll in Maldives. Covering an area of 15 hectares, the resort is surrounded by natural native vegetation and continues to show visitors a Maldivian-inspired landscape. You can lie on the balcony with pool suite and by the pool, quietly enjoy the sapphire-like ocean, and experience the infinite mood of Ayada Island.

9. Hakura Island
Located on the Ameroo Atoll, Hakura Island is the first resort built in the atoll, 130 km from the capital Marseille, surrounded by unpolluted surroundings, with crystal clear waters and lush forests, plus nearby coral reef dive sites. Many, can do a lot of diving and water activities. Coral Island itself is a long-shaped island. It is an extremely clear lake with lush vegetation. It is a holiday paradise, leaving the best memories.

10. Lily Island

Lily Island is located in South Ari Atoll and reopened in April 2009. Lily Beach Resort enjoys a great worldwide reputation with its pristine beaches, lush tropical plants and exotic room types just a few meters from the shore. The spectacular Ari Atoll has some of the world's most amazing locations for the most amazing dive sites.
BDiR Inc. engaged in offering a complete turn-key solution for all types of Luxury Glamping Tent, Dome Tent. We offer design, installation, fabrication and maintenance services. For your Tensile Structure solutions by BDiR, please contact us today: sales@bdir.com
Hot Search:
Previous: Characteristics of Sewage Pool Tensile Membrane Structure
Next: Why more and more Customers Choose Car Parking Shade Membrane Structure
Archives
NEWS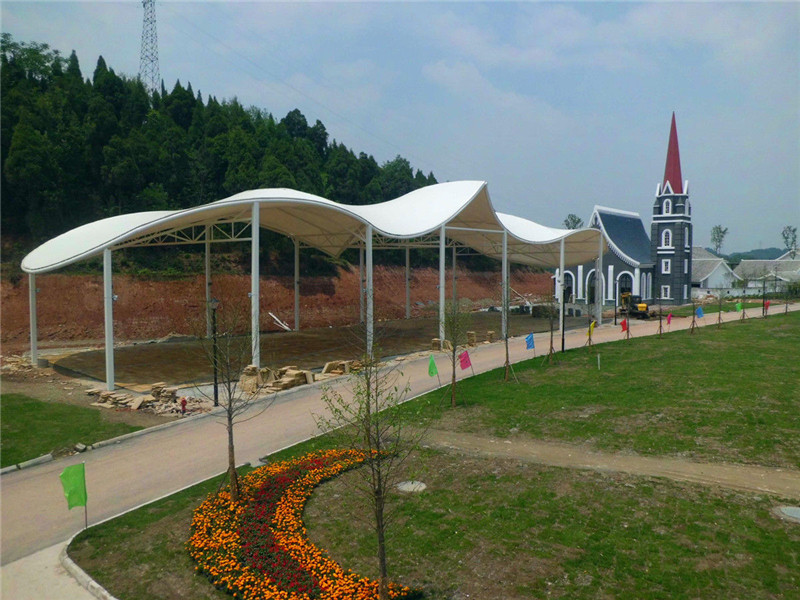 Modern High Quality Membrane Construction ,Fabric Building in Kazakhstan
April 03,2020
The Republic of Kazakhstan is a landlocked country located in Central Asia, with an area of ​​2,724,900 square kilometers, accounting for about 2% of the earth's land surface area, and the territory spans Asia and Europe.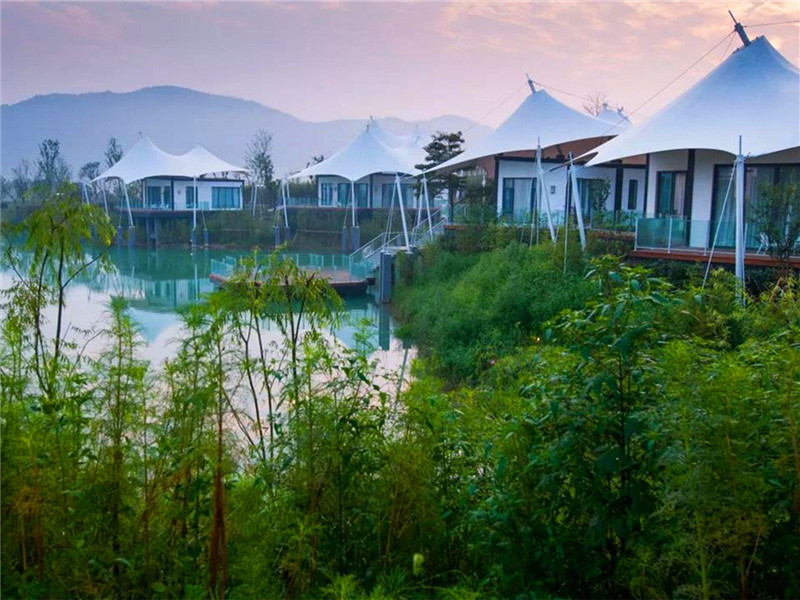 Uniquely Designed Luxury Safari Tents, Hotel Tents in Madagascar
April 02,2020
If you're tired of the same high-end hotels, or can't stand the normal hotel anymore?You can try wild luxury hotel tents, which have an experience and wild fun that ordinary hotels can't match.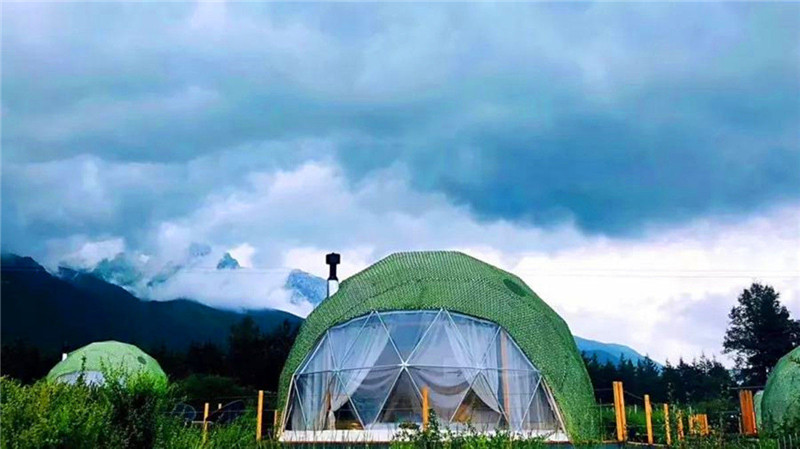 The Eco Dome Tent Blends in Harmoniously with the Landscape
April 01,2020
A true invitation to experience luxury in the mountains, in harmony with nature and its elements.
VIDEOS
Luxury Eco Friendly Tent Structures Lodges for Tea Garden Holiday Hotel
Luxury Sustainable Hospitality Eco Tent Structure Villas
News Hot Search