China Top Wild Luxury Tents, Show You the Original Ecological Holiday Most Loved by High-End Players
April 06,2021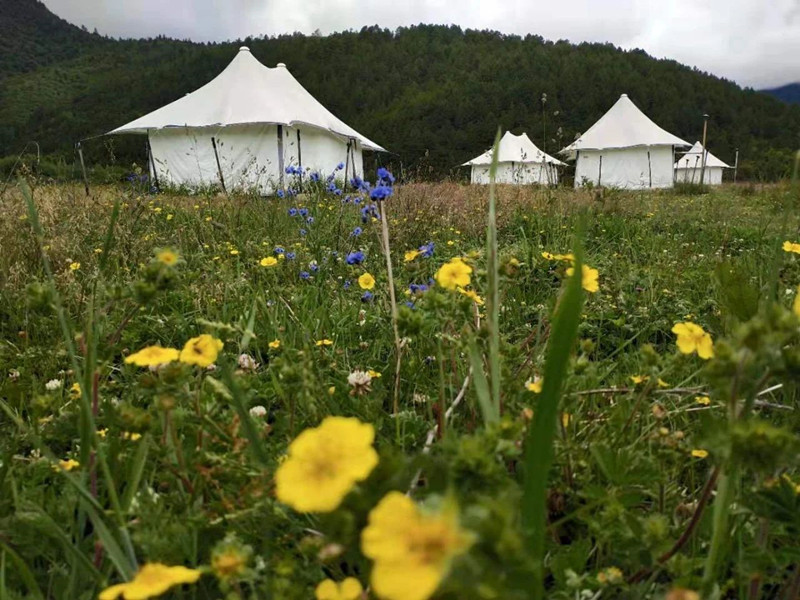 China top wild luxury tents, show you the original ecological holiday most loved by high-end players.
For holiday enthusiasts, the old-fashioned peaches in the city, mountain holiday, and island scenery are all familiar ways of holidaying.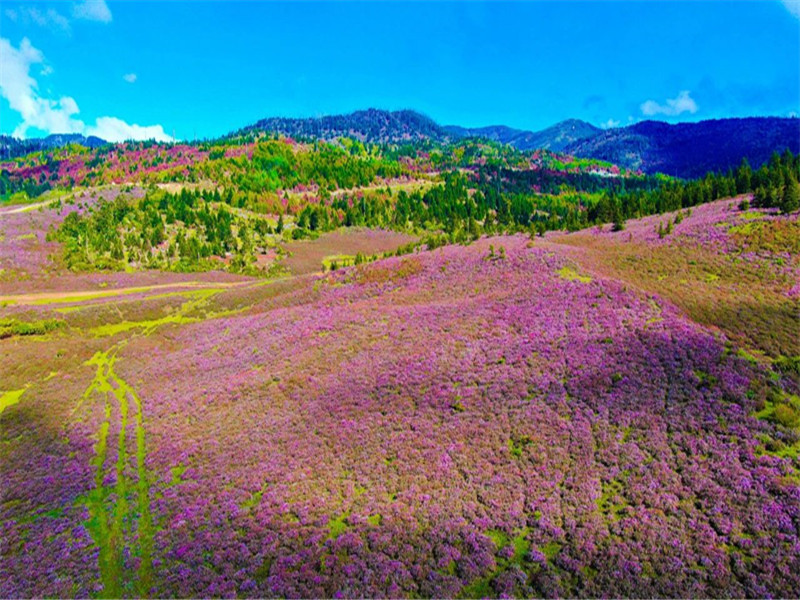 Nowadays, in the world of high-end players, more unique and interesting wild luxury vacations are becoming more and more popular! Horse riding on the vast grassland, exploring the pristine mountains, or enjoying the purest mountain and sea scenery... Sleeping in a tent in the wild at night, as if the starry sky is above your head, the dream is gorgeous, this is the most close to nature Good way!
In March, the Honghe Hani terraces ushered in the most beautiful season. The national brand chief wild luxury boutique resort camp on the banks of the terraces, Kang Teng, is the best place to live;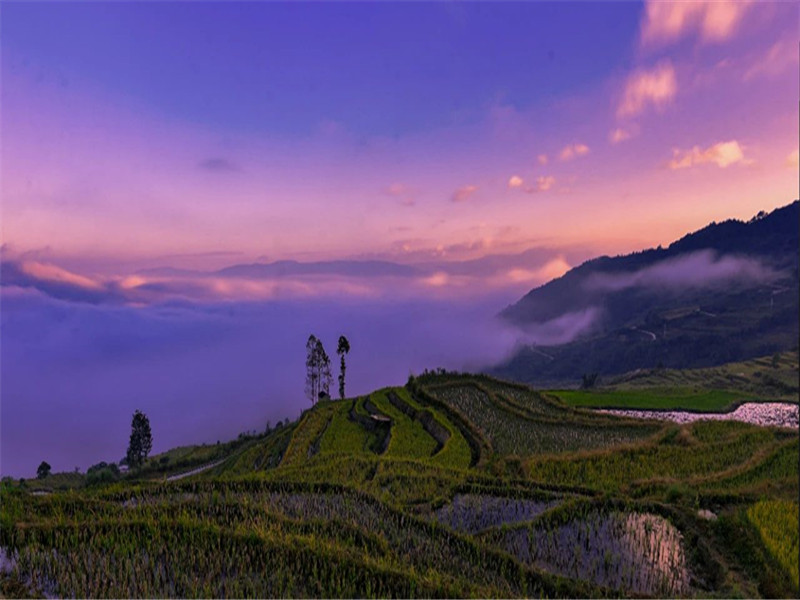 In late April, Shangri-La's rhododendron season is in full bloom, living in the Taoyuan Tibetan residence on the grassland, surrounded by flowers and grass, and flocks of cows and horses;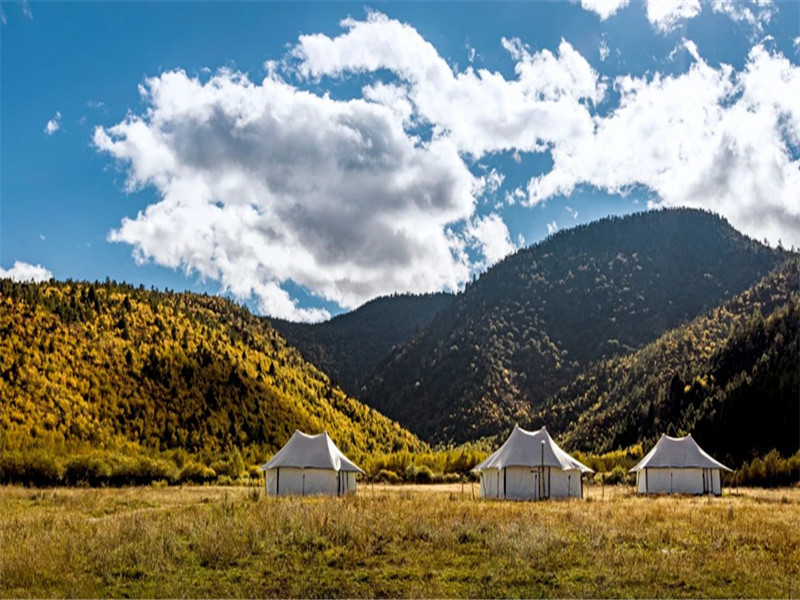 The mysterious Xiahe Nordan Camp is only open from May to October every year! Visiting during the May Day holiday, coincides with the best viewing period of the grassland, and the luxurious nomadic life is fascinating...
Those who want to escape the crowds and truly enter the Tibetan culture, please live in Taoyuan Tibetan Residence, the first luxury camping resort opened in Shangri-La County!
Surrounded by alpine meadows, it covers an area of seven hectares and is 3,160 meters above sea level. The beauty of the Himalayas will unfold in front of you like a picture scroll. The scenery here is unlimited. During the day, you can walk into the Tibetan-style tents and the century-old house of the former village chief to experience the infinite charm of Tibetan culture, or arrive at the nearby mountains to start a relaxing stroll at any time.
It takes 20 minutes to drive to Diqing Shangri-La Airport and the ancient city of Dukezong. It is very convenient to travel and play!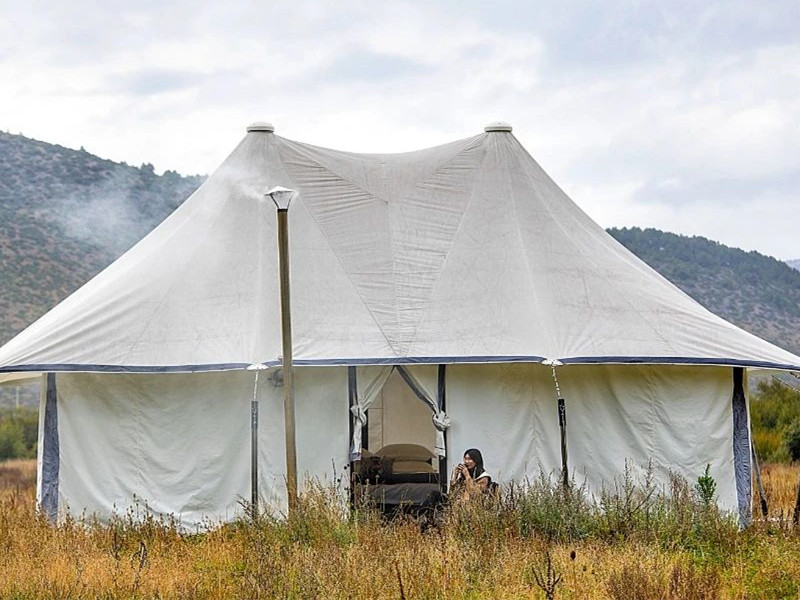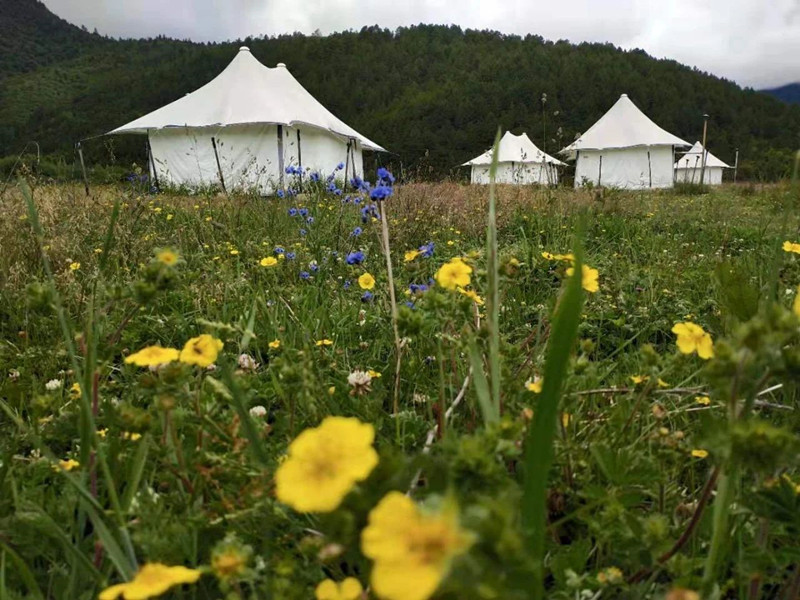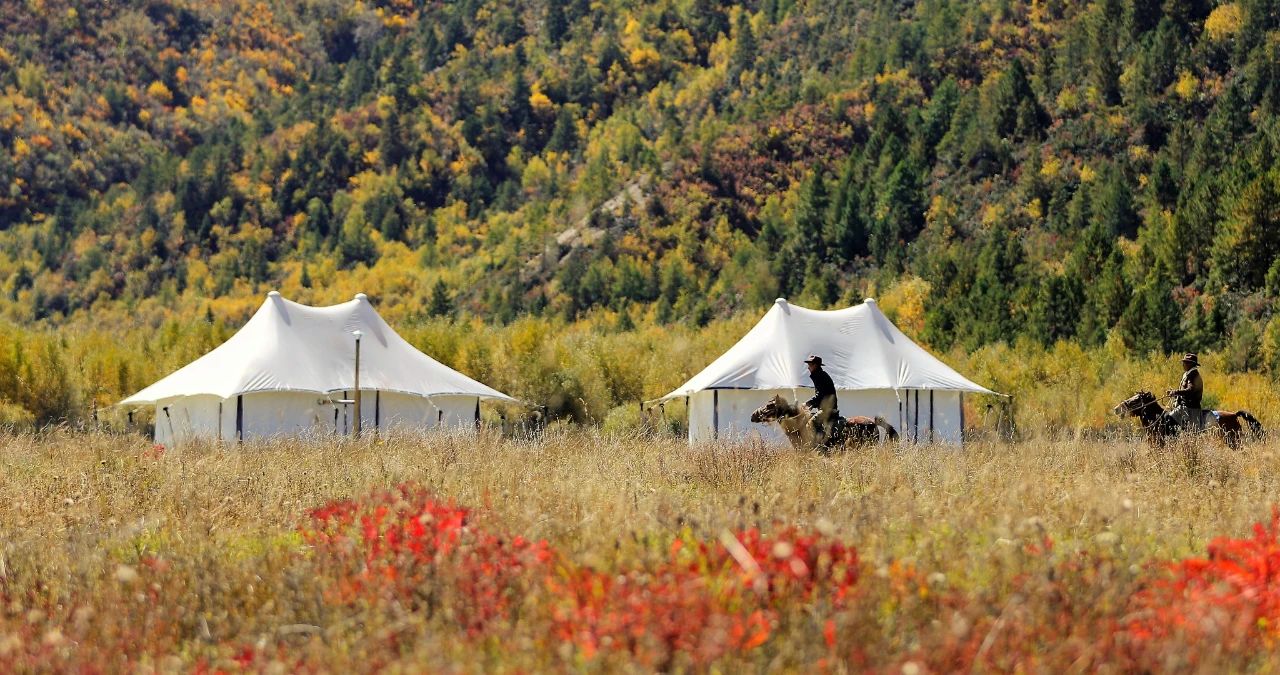 In order to reduce the fatigue of walking in the wilderness, Taoyuan Cangju intimately launched an all-inclusive service of boarding and lodging. Follow the hotel to explore the local attractions! You can check-in to visit the collectors, create oil paintings, weave tea filters, experience Tibetan clothes, experience horseback riding, hiking or walking in the birch forest... This time, the real Tibetan life is right in front of you.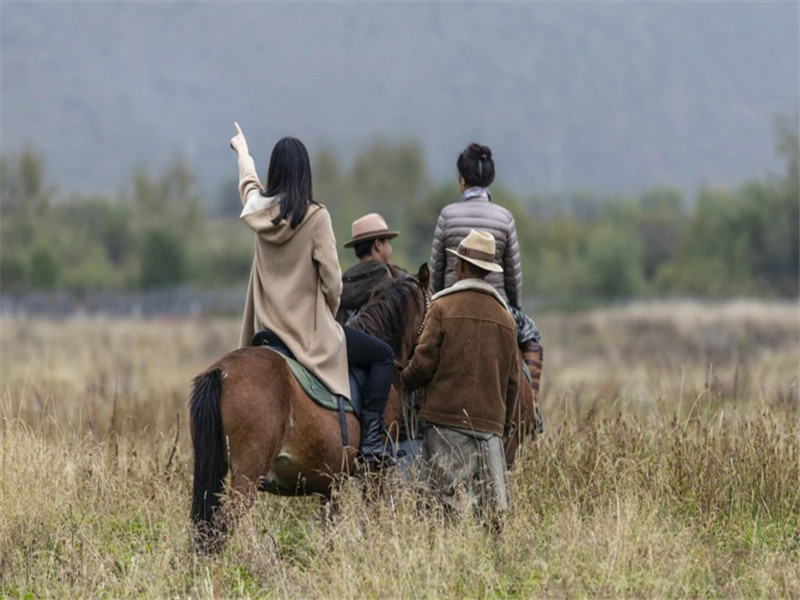 Hot Search:
Previous: Cleaning And Maintenance Details Of Glamping Tents
Next: Umbrella Type Tensile Car Parking Shades Structure
Archives
News at BDiR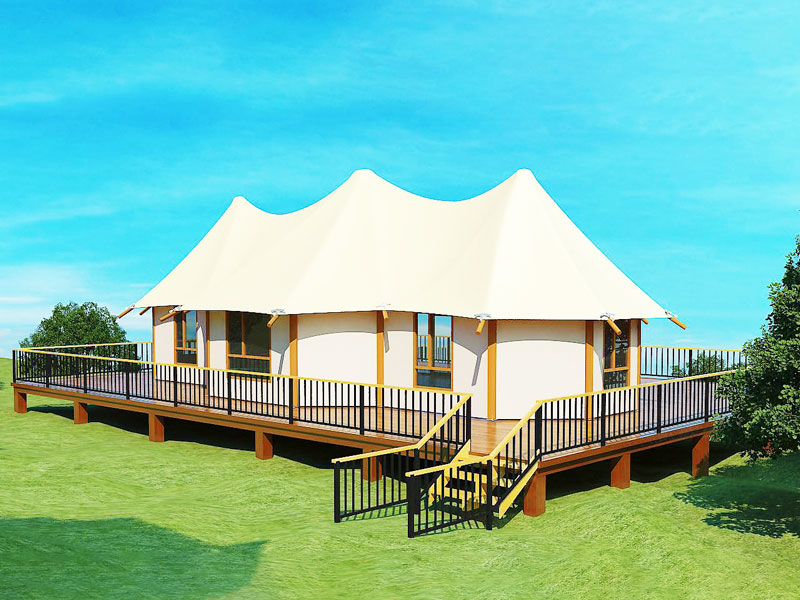 How to Customize Your Own Glamping Tent
July 29,2022
Glamping tents are available in a variety of styles, perfect for your next family vacation. Choose from beautiful, custom-designed tents or demos. Many luxury tents feature an on-site spa, full 5' sidewalls and steel D-rings at the eaves. Having 6+ foot s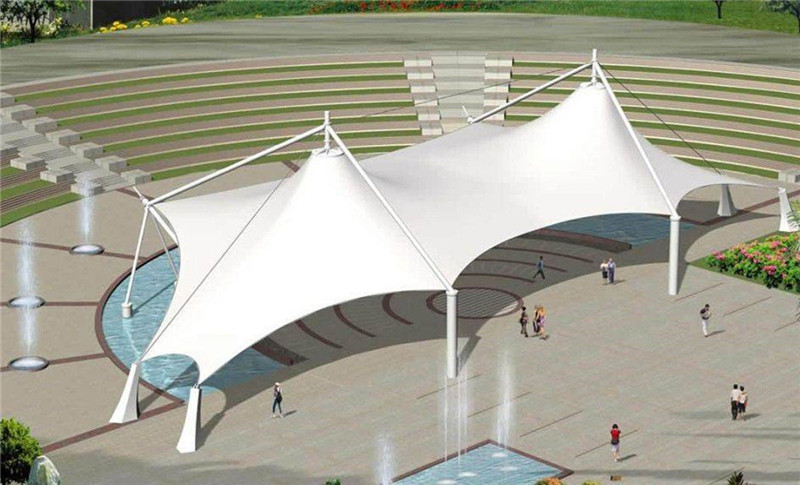 Tensile Structure Uses and Advantages
July 27,2022
A tensile structure is a lightweight fabric structure that carries loads by utilizing tension. Stretch Structures Fabric Structures describe various stretch film structures and the current state of knowledge. Tensile fabric structures are commonly used in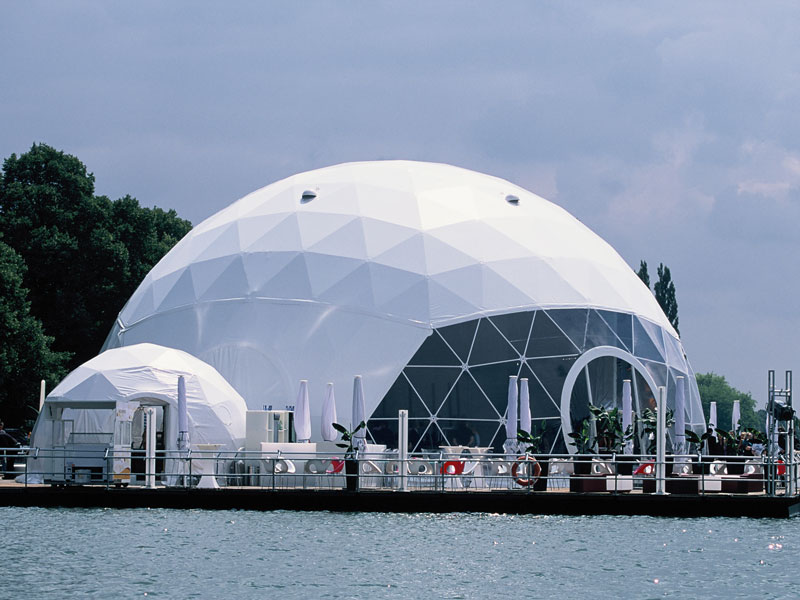 Geodesic Dome Tents Suitable for Living and all Types of Activities
July 22,2022
Geodesic domes have become popular venues for events. They are perfect for a variety of uses including exhibitions, wedding banquet halls, press product launches, makeshift classrooms, ice rinks, and even swimming pool yurts. You can even build one yourse
Watch Our Videos
Luxury Eco Friendly Tent Structures Lodges for Tea Garden Holiday Hotel
Luxury Sustainable Hospitality Eco Tent Structure Villas