Why Should Us Choose Tension Fabric Structures Replace with Traditional Buildings?
November 10,2019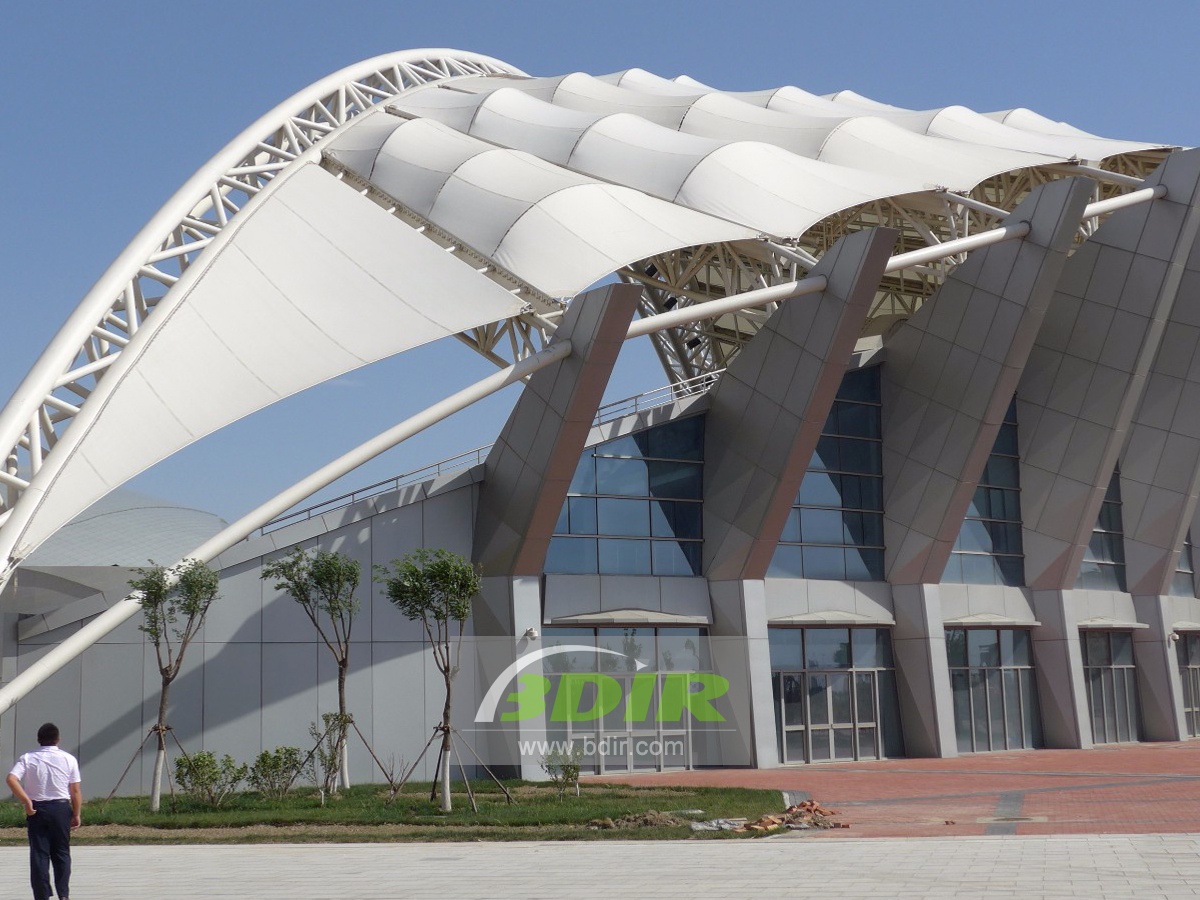 From commercial industries such as construction and aerospace to industrial mining and arctic exploration, fabric structures have some significant advantages over bricks and buildings. In addition to providing long-lasting shelter and space for operation or storage, fabric construction is superior to conventional structures because of the reduced cost, efficiency, and portability of these general-purpose structures.
Industrial and commercial operations can understand the following advantages of tension fabric construction when comparing fabric construction to conventional construction:
• Maximum available space
• Shorten construction time
• Durable and corrosion resistant
1. Portable architectural design
Fabric structures are more portable than physical buildings and are easily repositioned and transported from one site to another. The basic requirements for fabric construction are very low. These structures can be quickly and easily installed on virtually any level of surface, including precast or cast-in-place concrete, timber platforms, piles, spirals, and more. Fabric construction can even be installed on existing permanent foundations and then removed for relocation.
2. Fabric structure designed for versatility
Fabric construction is used as a vehicle maintenance facility.
The variety of products and sizes offered by fabric buildings make them incredibly versatile and suitable for almost any application. They can be used not only in any climatic conditions for decades - even extreme conditions and weather conditions such as high winds and heavy snow loads - they are effective buildings for a variety of common and unique commercial and industrial uses. BDiR Tensile Structures fabric construction is ideal for storage and warehousing, vehicle maintenance facilities, modular office buildings, modular buildings for labor housing and camp systems, Arctic exploration and research facilities, and even mobile hangars.
3. Clear span structure maximizes internal available space
The fabric construction of the BDiR tensile structure acts as a sports field. The apparent span design of our engineered fabric structure means that there are no internal columns, columns, columns or beams. The high ceilings and the barrier-free design inside the fabric building maximize the available space. If the building is used for warehousing, there is plenty of room for storing oddly shaped equipment or machines, such as helicopters or crushing equipment, in addition to more stacking space. The absence of internal struts or columns in the fabric building also creates the greatest space for operational use.
4. Engineering fabric buildings reduce construction time
Traditional construction projects usually take months or years to complete. Since the construction of the tensioned fabric construction involves much less material and because the structural design facilitates quick and easy setup, the fabric construction of the BDiR tensile structure requires less lead and construction time.
When your building takes days rather than weeks, months or years of construction, your construction time and costs will be significantly reduced. Using fabric construction, there is an additional advantage that you can run your operations faster to take advantage of this efficiency.
5. Improve energy efficiency through prefabricated structures
Natural light illuminates the fabric building.
The prefabricated structure of BDiR Tensile Structures is more energy efficient than physical buildings. Our fabric construction can be equipped with our proprietary environmental control unit to provide ideal climate control and optimized energy consumption.
6. Fabric construction designed for durability
Engineered fabric construction provides greater strength to withstand heavy snow and wind. BDiR Tensile Structures' fabric construction frame systems are high-strength galvanized steel or aircraft-grade aluminum for applications that require a lighter design. Galvanized steel and aluminum frames are treated to resist corrosion. An optional powder-coated frame enhances corrosion resistance and prevents the storage of rust, oxidation, moisture, waves or corrosive materials. Our fabric membranes are designed for longevity and durability. They are UV stable and can be exposed to high solar loads for long periods of time, resistant to mold and mold, and not rot.
7. Fabric buildings are subject to heavy snow loads.
Long life and durability are key advantages of BDiR Tensile Structures fabric construction. Our building solutions have been independently tested and validated for proper design and construction and have been field proven to withstand extreme weather and weather. In addition, our fabric construction is designed to meet or exceed local and regional building codes to provide additional reliability as a durable shelter and/or operating facility.
Hot Search:
Previous: Tensile Structure Installation Steps
Next: The Darling of the 21st Century - Cable Membrane Structure
Archives
News at BDiR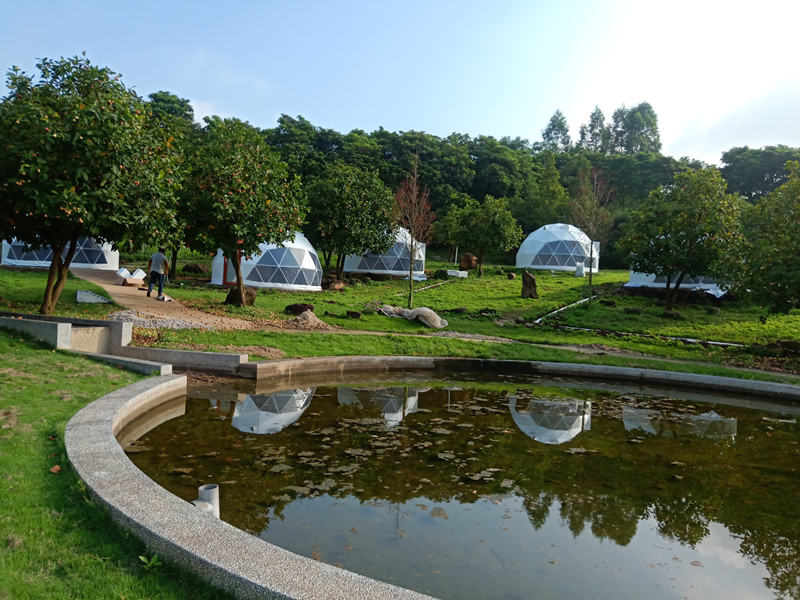 Geodesic Dome Tent is Currently the Most Popular Accommodation Hotel in The Scenic Area
October 12,2021
Geodesic dome tent is a boutique hotel accommodation, specially designed for resorts pursuing a new way of travel and vacation, providing a leisure life experience. Owners can use boutique homestays as a starting point to develop tourist homestays to prov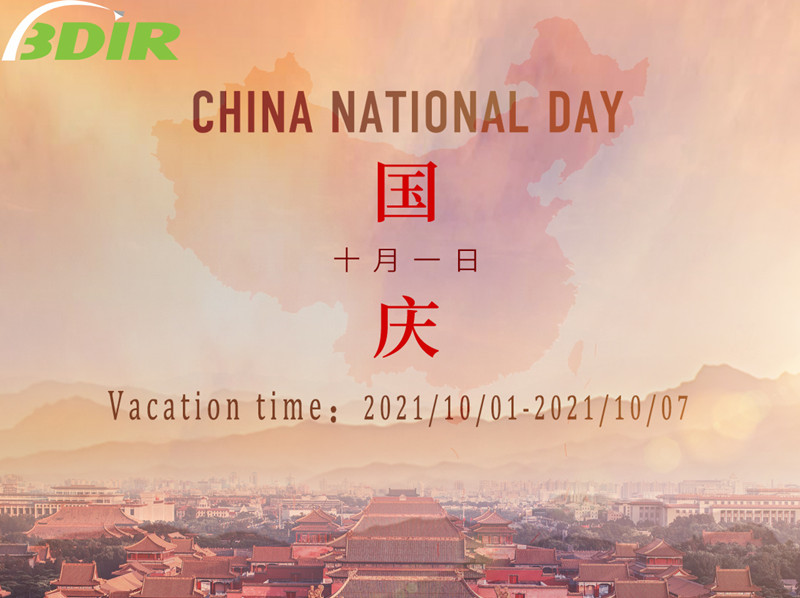 BDiR Inc. Wishes Everyone A Happy National Day Holiday
September 30,2021
Hello everyone! We are happy to inform you that we will spend our great National Day holiday from October 1st to 7th Thank you all my friends and customers for a prosperous business, good health, and all the best, thank you! Also, don't worry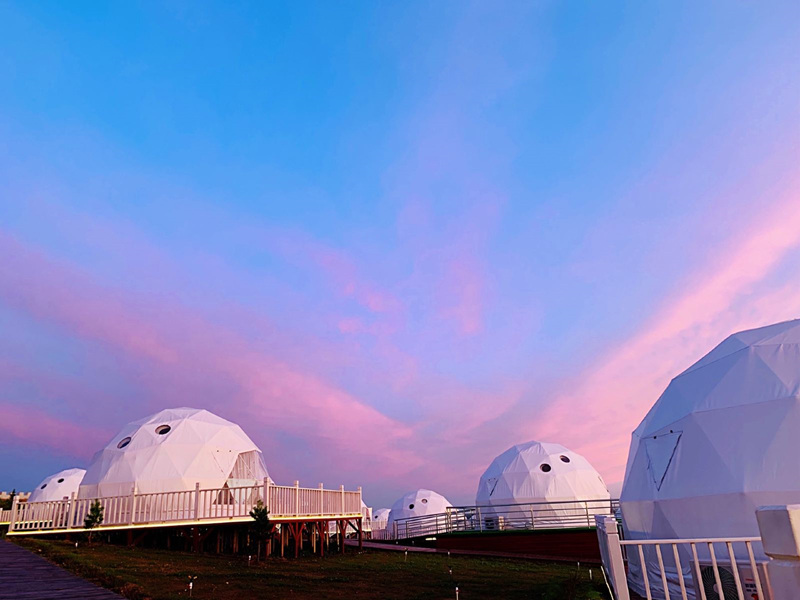 The Beautiful Style of Geodesic Dome Tent's Design, The Best Choice For Vacation
September 27,2021
BDiR Inc.'s current geodesic dome tent design is inspired by the "modern original ecology" travel demand that perfectly integrates modern civilization with the original landscape. Experience the blessings of nature while enjoying the stylish
Watch Our Videos
Luxury Eco Friendly Tent Structures Lodges for Tea Garden Holiday Hotel
Luxury Sustainable Hospitality Eco Tent Structure Villas
News Hot Search