What are the Thermal Insulation Measures for Geodesic Dome Kits
April 08,2020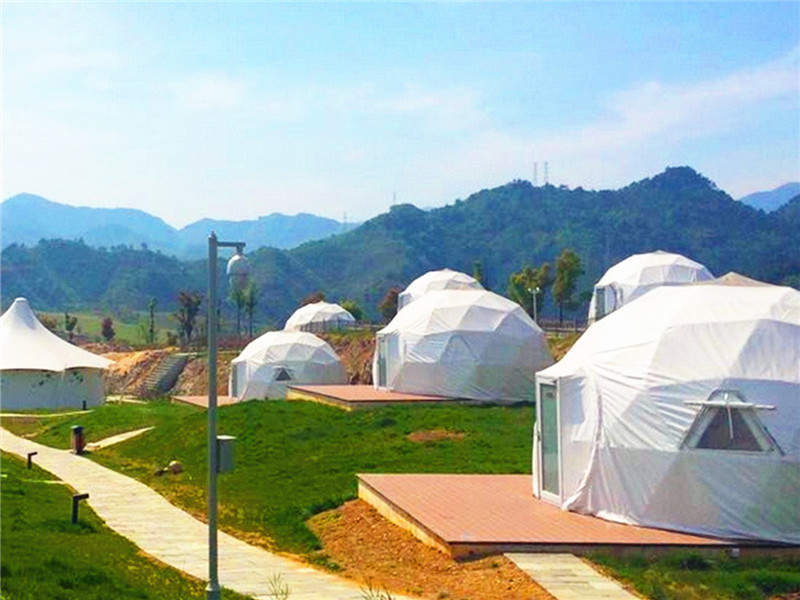 Spring has arrived, but it still needs to keep warm in cold areas. The garden igloo geodesic dome is used as a semi-permanent building in outdoor camps. Facing the cold temperature, how does the spherical tent create a comfortable experience of cold resistance and warmth?
1.Insulation cotton lining

The dome house uses PVC knife-coated synthetic fiber cloth as the main material of the hotel tent, which can effectively play the role of windproof, waterproof and snow load. If you want to maintain the comfort of the internal temperature, you can add high-performance materials such as elastic cloth or thermal insulation cotton. Insulation cotton has the function of cold and heat insulation, and the elastic cloth can closely adhere the insulation cotton to the tarpaulin, so that the double insulation can better improve the indoor insulation effect.
2.Insulated wall
In addition, there are hollow glass walls and metal insulation sandwich panel walls. These optional accessories have the characteristics of thermal insulation and play a key role in maintaining the stability and comfort of indoor temperature.
3.Temperature control equipment
The temperature control equipment inside the dome shaped buildings is also very important, for example, installing air conditioning, heating and other equipment in the tent hotel. If it is a particularly cold area, we will recommend you to use heating and stove equipment, including the outdoor terrace of the tent hotel, you can use outdoor heating equipment to create a high-end wild luxury dome tent hotel.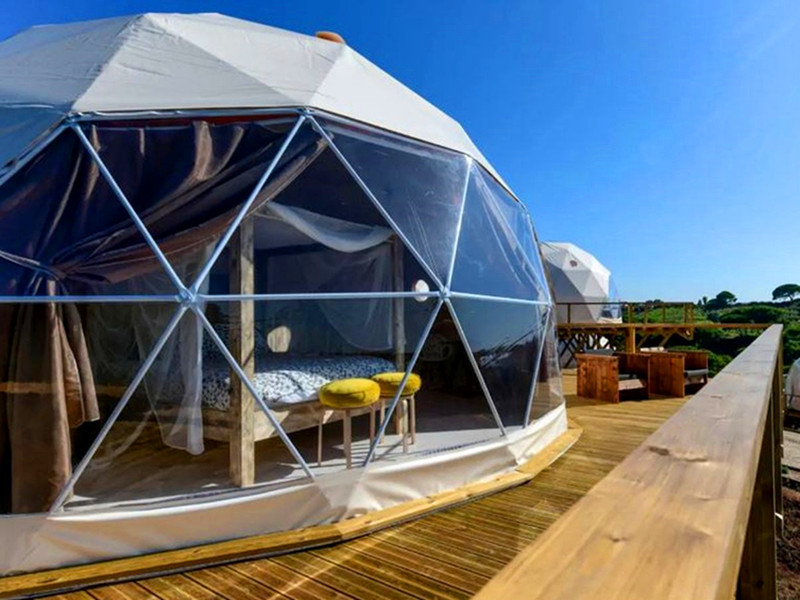 The accommodation experience of the modern dome is also closely related to the scenic environment, such as light intensity, outdoor weather is complex and diverse, and the severe weather is irresistible. There are many corresponding solutions. According to the actual situation of the camp or scenic area, we can provide you with a cost-effective tent hotel insulation Program and high-comfort living experience.
Hot Search:
Previous: Glamping Tent House: Spending Time in Nature Should Not Mean Giving Up Comfort
Next: Sri Lanka: Discover Serenity While Looking out Beautiful Landscape from Luxury Hotel Tents
Archives
NEWS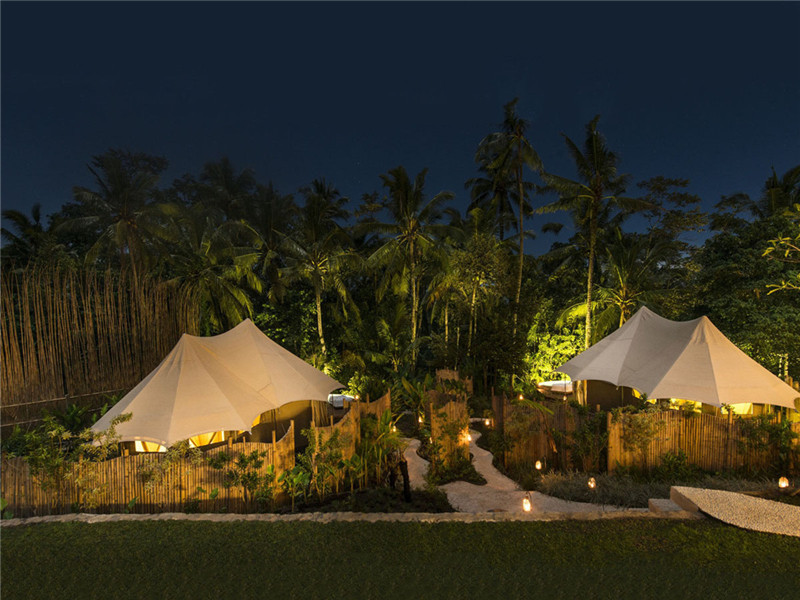 Would It Be Difficult to Maintain Luxury Tent Hotel?
June 02,2020
The Luxury Camping Tent we manufactured has an expected life span of at least 25 years. Therefore, you don't not to worry about the maintenance for our PVC and PVDF covering material have good self cleaness and duaribility.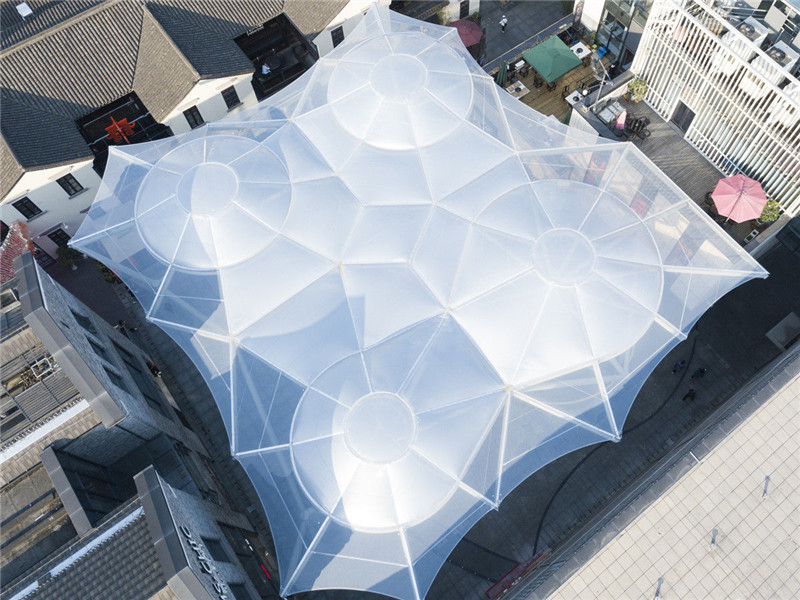 How to Clean the ETFE Textile Membrane Architecture
May 25,2020
Although the ETFE membrane structure itself has a good cleaning function, it will eventually cause dirt accumulation due to the influence of external factors.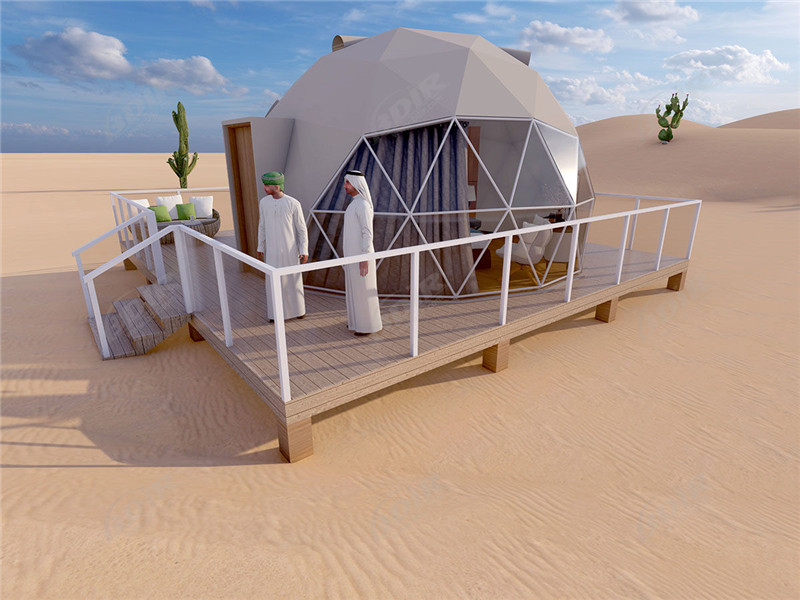 Prefab Desert Canvas Domes Shade Structures Tents Manufacturer form China
May 22,2020
Our desert domes architecture combines with the modern style while still retaining a true desert experience.
VIDEOS
Luxury Eco Friendly Tent Structures Lodges for Tea Garden Holiday Hotel
Luxury Sustainable Hospitality Eco Tent Structure Villas
News Hot Search