What are the Requirements for the Construction of the Tent Hotel?
November 10,2019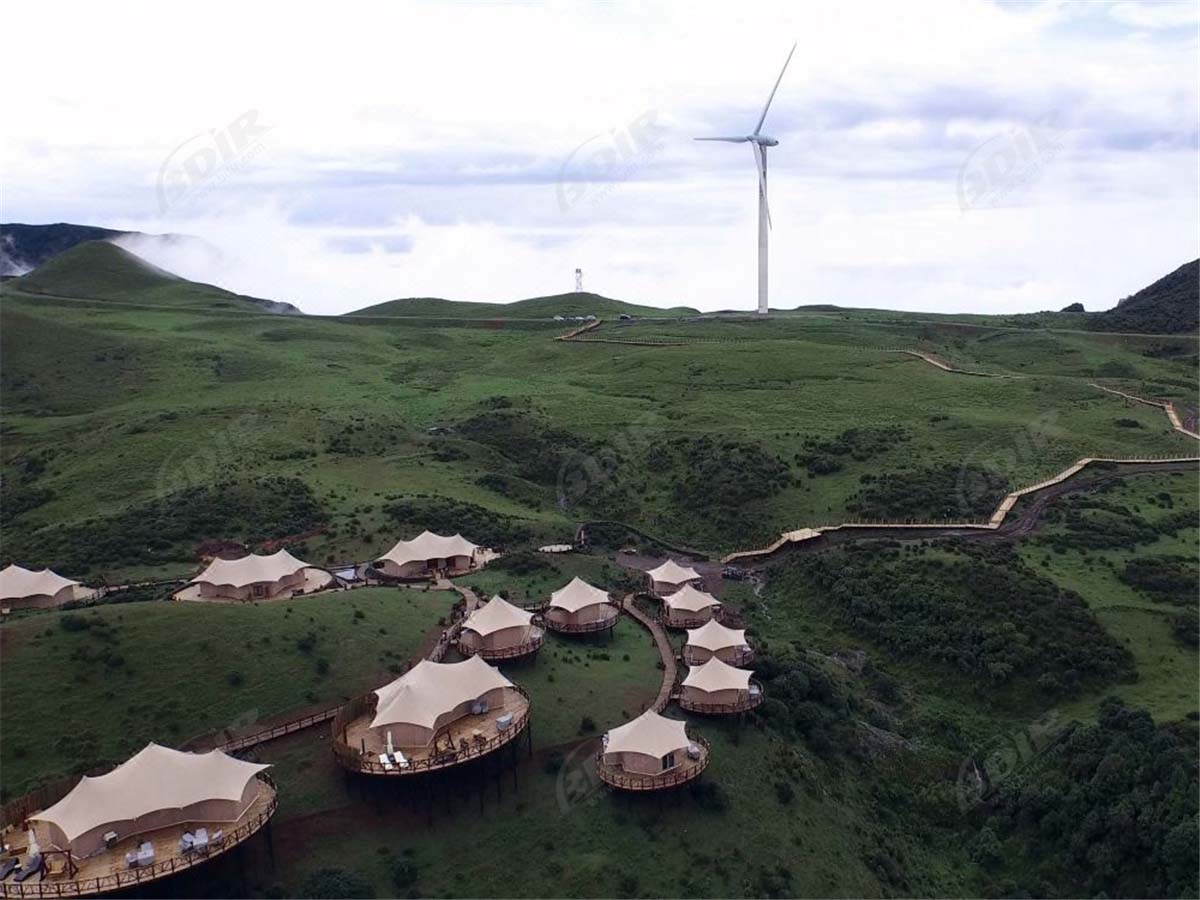 The construction of the tent hotel has no special restrictions on the location. Because of the modular design, all the components can be prefabricated in the factory. The construction on site does not need to dig the foundation, and will not destroy the original landform and natural ecology. The project does not require the assistance of large equipment and can be quickly built and put into use. There are no restrictions on the construction site, such as mountains, beaches, deserts, lawns, deep forests and other places can be used. However, in order to better provide visitors with quality accommodation, the tent hotel has certain requirements for building the ground. What are the requirements for the grounding of the tent hotel? BDiR gives you a brief introduction.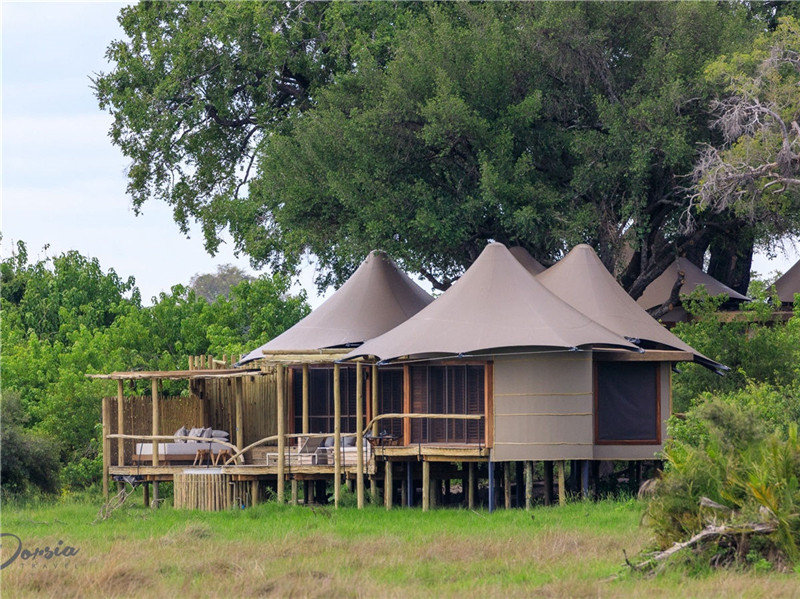 In the outdoor environment, considering various factors, the eco-friendly tent hotel is generally built on a platform that is more than 20 cm above the ground. It is usually an anti-corrosion wood platform. If conditions are not allowed, consider using cement floor with tile floor. The tent hotel is built on a wooden platform, which is ecologically and environmentally friendly, looks more beautiful and fits well into the natural environment.

The function of the platform is not only simple and beautiful. The use of the platform makes the tent hotel and the original ground have a certain gap. Rainwater can not be placed in the tent hotel, and outdoor animals such as mosquitoes, snakes and rats can be prevented from entering the tent room. The deck of inside the hotel achieves the functions of moisture-proof, anti-mosquito, anti-corrosion, etc., which improves the accommodation experience of the tent hotel and the service life of the tent hotel itself, and is more durable in the outdoor environment.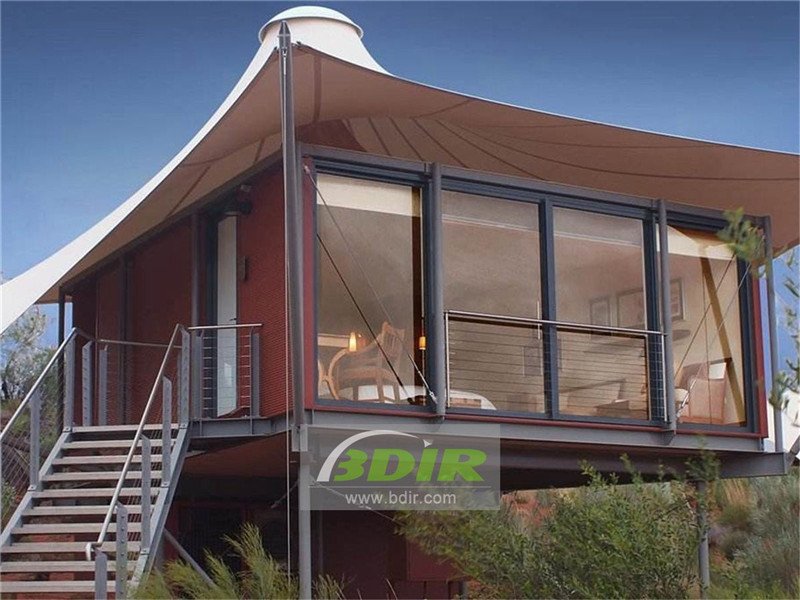 The construction of the platform also facilitates the connection of water pipes and wires to the tent hotel. Therefore, although the tent hotel does not have too many restrictions on the construction site, there are certain requirements for the handling of the platform. BDiR Inc. offers a wide range of outdoor tent hotel products that can be customized to meet the needs of our customers. BDiR's professional design and construction team can provide customers with one-stop design, planning, customization and construction services for the tent hotel. Customers can take the key directly to stay, save worry and effort, please call/Email us for more services!

Hot Search:
Previous: What is the Performance of PVC Spherical Geodeosic Dome Tent Material?
Next: What is the Design Principles for Eco-Type Tent Hotels?
Archives
News at BDiR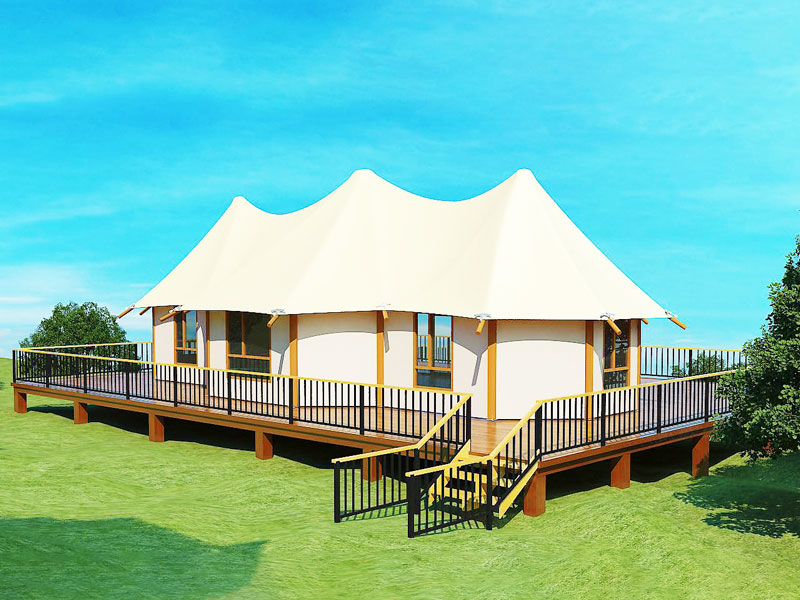 How to Customize Your Own Glamping Tent
July 29,2022
Glamping tents are available in a variety of styles, perfect for your next family vacation. Choose from beautiful, custom-designed tents or demos. Many luxury tents feature an on-site spa, full 5' sidewalls and steel D-rings at the eaves. Having 6+ foot s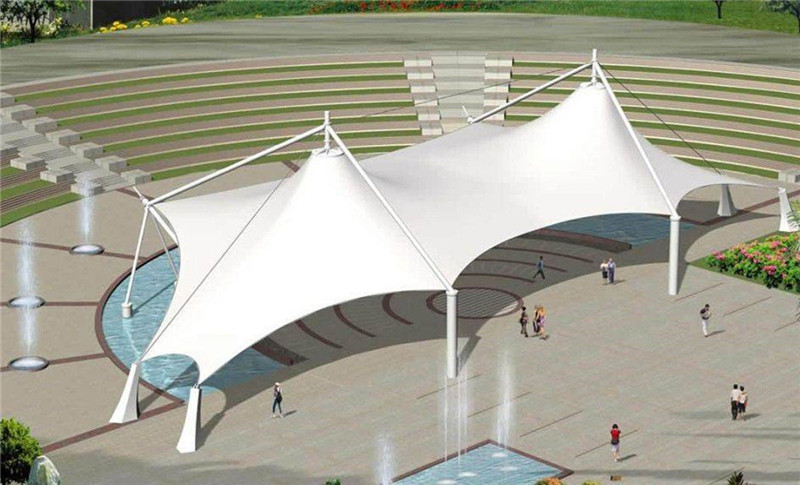 Tensile Structure Uses and Advantages
July 27,2022
A tensile structure is a lightweight fabric structure that carries loads by utilizing tension. Stretch Structures Fabric Structures describe various stretch film structures and the current state of knowledge. Tensile fabric structures are commonly used in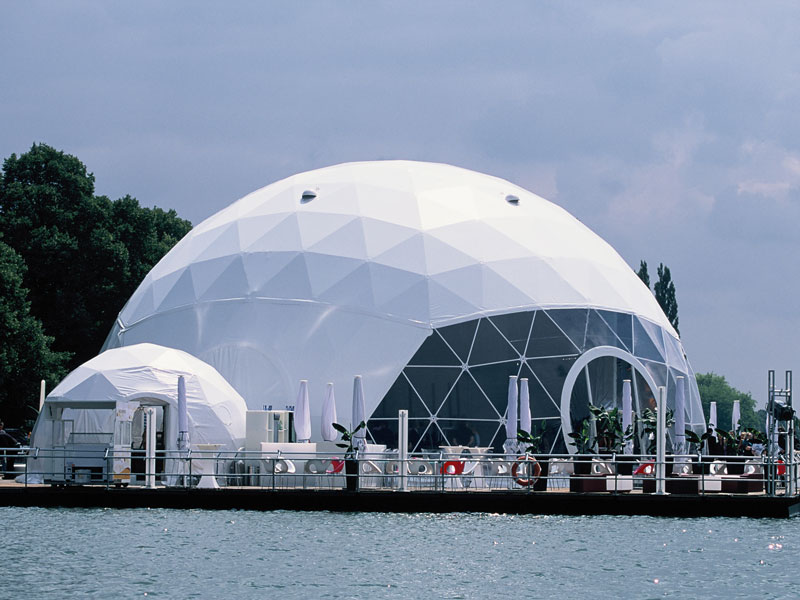 Geodesic Dome Tents Suitable for Living and all Types of Activities
July 22,2022
Geodesic domes have become popular venues for events. They are perfect for a variety of uses including exhibitions, wedding banquet halls, press product launches, makeshift classrooms, ice rinks, and even swimming pool yurts. You can even build one yourse
Watch Our Videos
Luxury Eco Friendly Tent Structures Lodges for Tea Garden Holiday Hotel
Luxury Sustainable Hospitality Eco Tent Structure Villas