The Warmth of the Tension Membrane Structure - in Iran
November 12,2019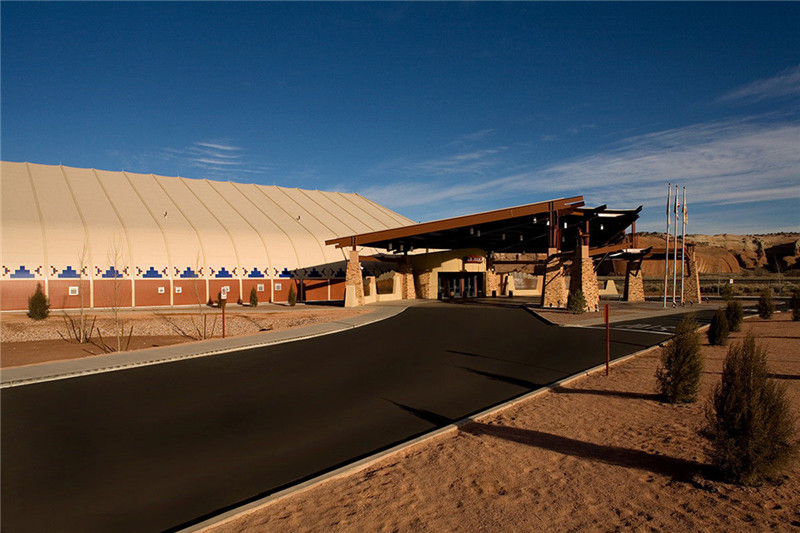 Most of Iran's domestic and southern coastal regions have a desert climate and a semi-desert climate, characterized by a long dry and hot season, lasting 7 months, with an average annual rainfall of 30-250 mm.
The tension membrane structure provided me with a cool place and a shelter from the rain. The tension membrane structure is a kind of facility that is usually inconspicuous but needs everywhere and everywhere. It can be said that it is closely related to people's lives. The application range of tension membrane structure is very wide. We can see it in shopping malls, parks, communities, scenic spots, playgrounds and roadsides. They have different shapes and various materials.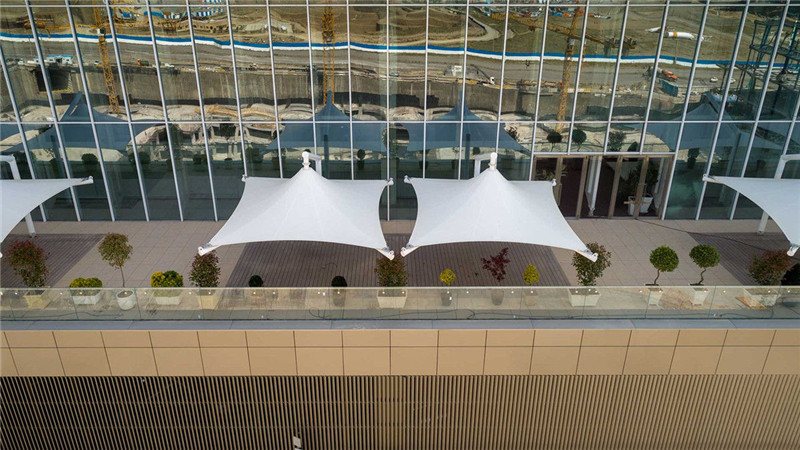 Advantages: The membrane material we often use is PVC/PVDF. The advantages can be summarized as: anti-ultraviolet, anti-corrosion, good flexibility, light material, plastic art, environmental protection, energy saving, good mechanical properties, fire and earthquake resistance. Self-cleaning ability, easy installation and disassembly. It can be said that it is a very excellent new building material. It is widely used in various awnings, commercial ceilings and landscape sheds. Its service life can reach more than 15 years. It can be said that it has a natural advantage as a awning material.

Disadvantages: The price of the menbrane is relatively high, and there is basically no resistance to the behavior of human destruction (the sharp object scratches the surface of the film). If the damage is ruled out, it can be said that the film structure has no disadvantages as the material of the tension membrane structure.

As a new type of building form, the membrane structure has gradually begun to be recognized by more people. It can be used in a wide range of applications, from large stadiums to sunshade sheds to small squares of umbrellas. Moreover, it is beautiful in shape and high in safety.

Hot Search:
Previous: Geodesic Dome Tent Hotel Meets Nature
Next: Benefits of Tensile Membrane Structure in Sewage Plants
Archives
NEWS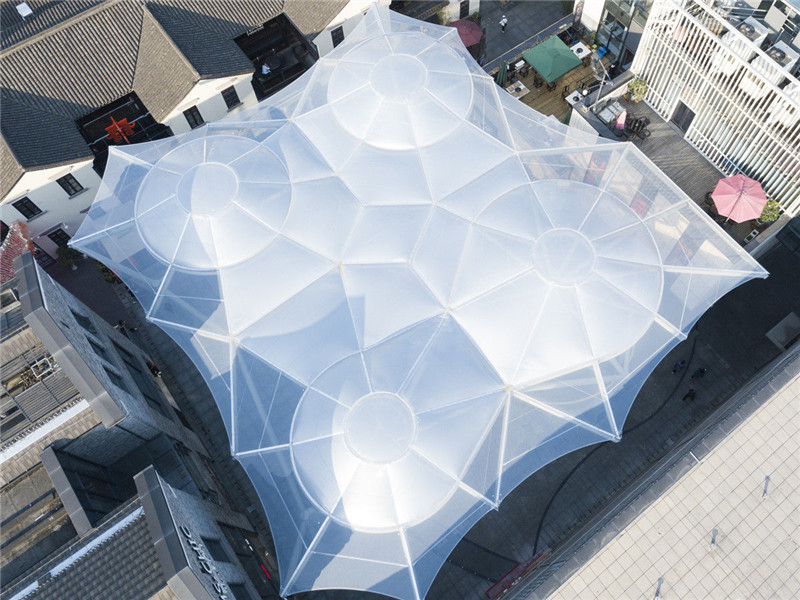 How to Clean the ETFE Textile Membrane Architecture
May 25,2020
Although the ETFE membrane structure itself has a good cleaning function, it will eventually cause dirt accumulation due to the influence of external factors.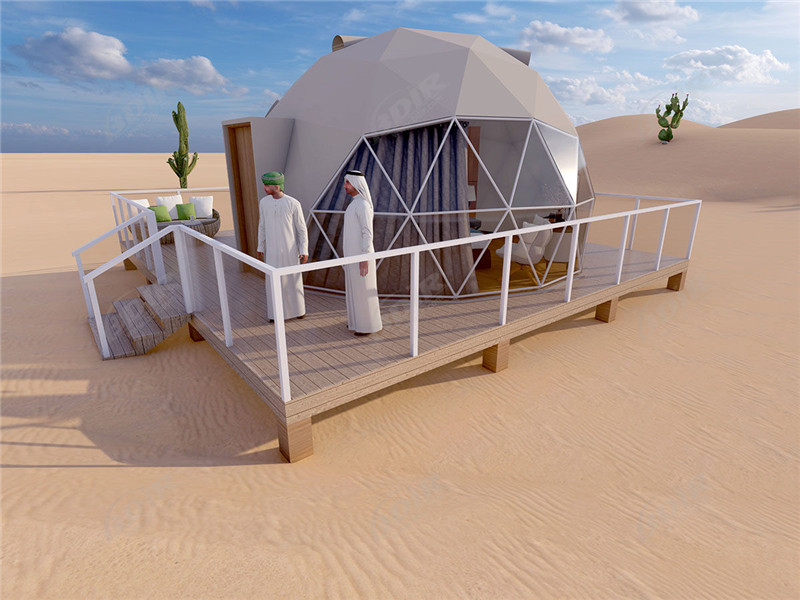 Prefab Desert Canvas Domes Shade Structures Tents Manufacturer form China
May 22,2020
Our desert domes architecture combines with the modern style while still retaining a true desert experience.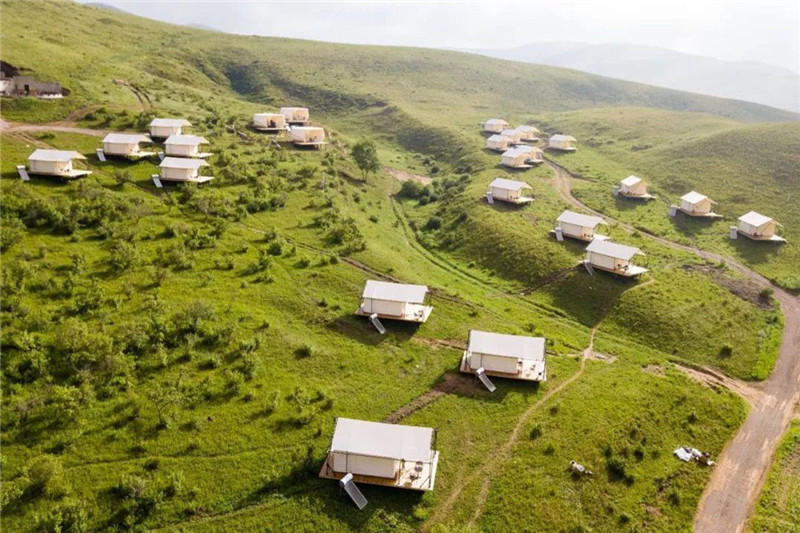 Go Glamping to Yakutsk to Enjoy the Coolest Summer in the World's Coldest City
May 27,2020
Bring a luxury camping tent and go to Yakutsk for glamping, our luxury tent will offer you a gorgeous getaway for your summer vacation.
VIDEOS
Luxury Eco Friendly Tent Structures Lodges for Tea Garden Holiday Hotel
Luxury Sustainable Hospitality Eco Tent Structure Villas
News Hot Search