The Geodesic Dome House Kits was Designed for the Island Resort
November 20,2020
Daishan is a very quiet island, belonging to Zhoushan City. Lulan Qingsha is a beach in Daishan. It is named after Lulan Mountain in the northern part of Daishan Island. It is 3.6 kilometers long and is the longest beach along the coast of Jiangsu and Zhejiang. .
The geodesic dome structure is located in the Lulan Qingsha Scenic Area of ​​Daishan. The geodesic dome roof are built by double-top tents and spherical tents. Different eco dome house have different facilities and environments. The environment of the tent hotel is very good, located by the sea, just outside the beach.
The dome shelter tent looks like a hemisphere, and the space is relatively small, with 28 square meters of space. There are two single beds in the tent, dressing table, lounge chair and modular bathroom. The top of the dome shade tent at the head of the bed is a transparent skylight, and there is a button beside the bed to open the glass top and wait to count the stars in the bed at night.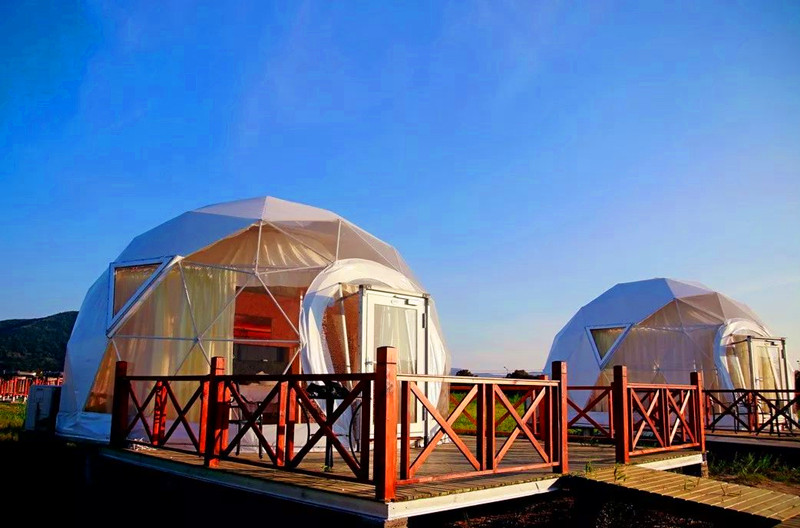 The double-top luxury camping tents is 60 square meters, and there is a 2-meter big bed and a small tatami sofa bed, and is equipped with a desk, a bar, a bathtub, and a small bath and lounge chairs on the entrance deck. Each double-top tent room has a partition, which is independent and will not be affected.
BDiR Inc. mainly provides geodesic garden dome and stretch membrane structure tents for homes, camping tents, camping cabins, greenhouses, brands, product launches, business receptions, outdoor concerts and commercial annual celebrations, exhibition booths , Product launches, etc....
Hot Search:
Previous: Outdoor Celebration Dome Tent
Next: How is the Luxury Glamping hotel insulated?
Archives
News at BDiR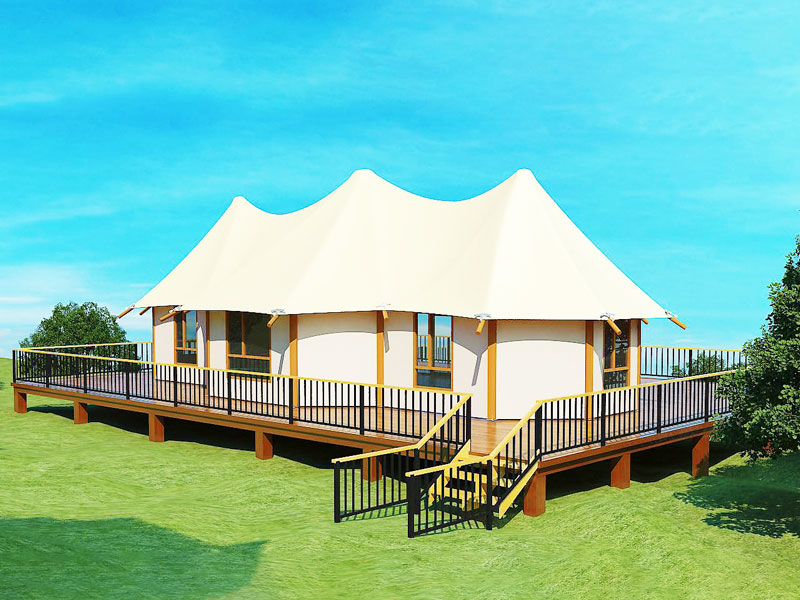 How to Customize Your Own Glamping Tent
July 29,2022
Glamping tents are available in a variety of styles, perfect for your next family vacation. Choose from beautiful, custom-designed tents or demos. Many luxury tents feature an on-site spa, full 5' sidewalls and steel D-rings at the eaves. Having 6+ foot s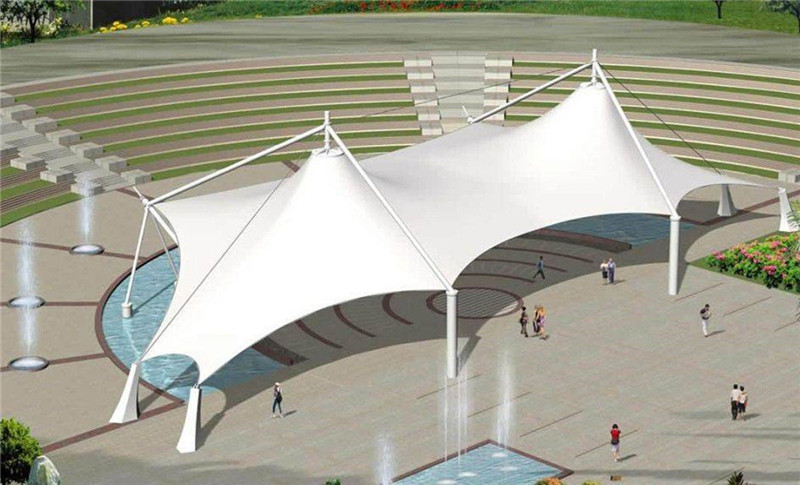 Tensile Structure Uses and Advantages
July 27,2022
A tensile structure is a lightweight fabric structure that carries loads by utilizing tension. Stretch Structures Fabric Structures describe various stretch film structures and the current state of knowledge. Tensile fabric structures are commonly used in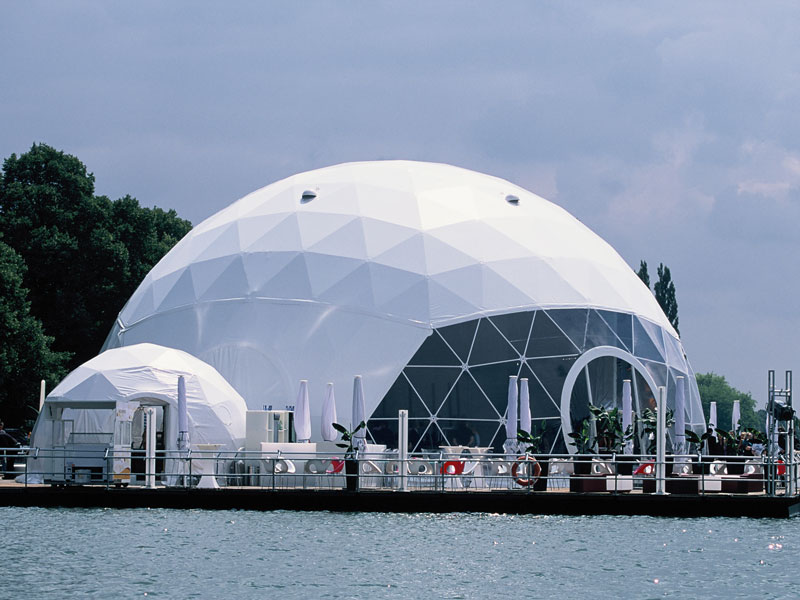 Geodesic Dome Tents Suitable for Living and all Types of Activities
July 22,2022
Geodesic domes have become popular venues for events. They are perfect for a variety of uses including exhibitions, wedding banquet halls, press product launches, makeshift classrooms, ice rinks, and even swimming pool yurts. You can even build one yourse
Watch Our Videos
Luxury Eco Friendly Tent Structures Lodges for Tea Garden Holiday Hotel
Luxury Sustainable Hospitality Eco Tent Structure Villas