Luxury Geodesic Dome Tent Accommodation In Philippines Nature Resort
February 20,2021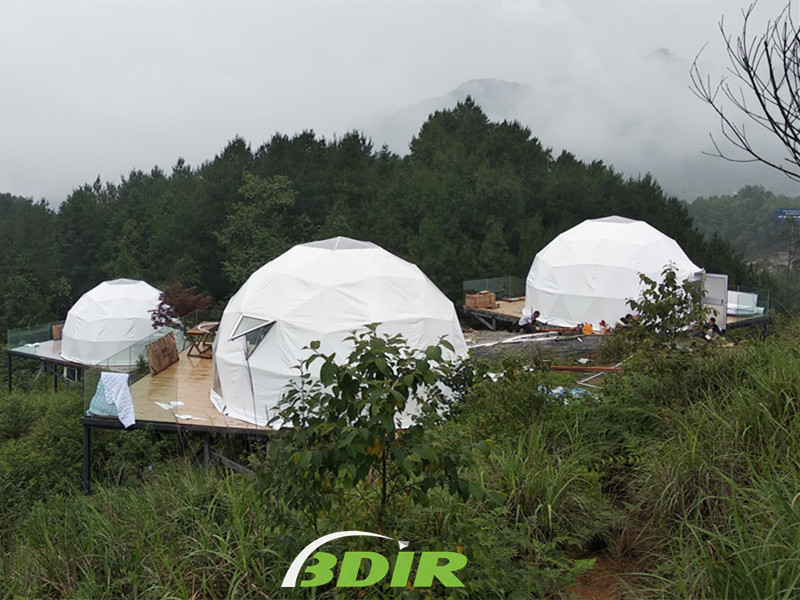 The Republic of the Philippines (Tagalog: Republika ng Pilipinas), located in the Western Pacific, is a multi-ethnic archipelago country in Southeast Asia, covering an area of 299,700 square kilometers and a population of 110 million.
The Philippines is a major member of the Association of Southeast Asian Nations (ASEAN) and one of the 24 member states of the Asia-Pacific Economic Cooperation (APEC). The Philippines is a developing country, newly industrialized country and one of the world's emerging markets.
In the early 1990s, the Philippines adopted a series of economic revitalization measures, and the economy began to recover in an all-round way and maintained a relatively high growth rate. The GDP of the Philippines in 2008 was 158.78 billion U.S. dollars, of which tourism is one of the important sources of foreign exchange income in the Philippines.
BDiR Inc. offers 4-10 meters Luxury Spherical Dome Pod for most Glamping Resort, Holiday Parks, Camping Sites. The space inside of camping dome tent is open and bright. The glamping tents can be equipped with platforms, floors, walls and observation decks. It can be equipped with large beds, Air-conditioning, lighting, exquisite home, bathroom equipment, etc. create a five-star outdoor luxury tent hotel. In the alpine region, you can choose to use elastic cloth and insulation cotton to improve the warmth of the tent pods and ensure that the temperature inside of dome tent house is moderate.
Know More Details, Pls Contact Us:
WhatsApp / Telegram / Wechat: +86 189 9894 1068
Email: sales@bdir.com

Hot Search:
Previous: Happy Year of the Ox
Next: Luxury Glamping Tent-You Can Customize Whatever Type You Like
Archives
News at BDiR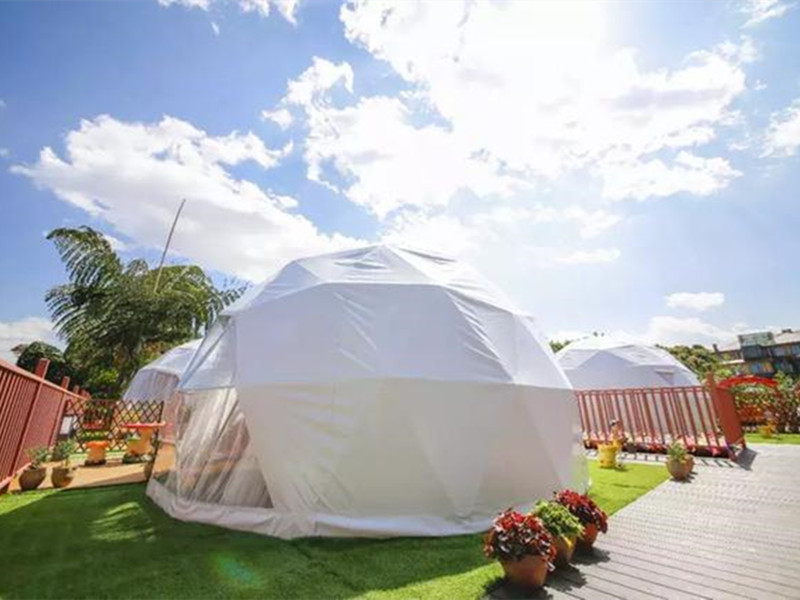 8m Camping Dome Tents Designed by BDiR
March 05,2021
BDiR Inc. is a dome tent designer and manufacturer,  provides 3m - 100m best quality complete dome tents for living home, glamping tent house, camping pods, etc. 
Why Tensile Structures are Becoming More Popular Around the World?
March 03,2021
Tensile structures are great for tent making. They make the tent more stable and durable. They're cost-effective and easy to manage. Tensile membrane structures are structural features that are sustained by tension, not compression or bending. The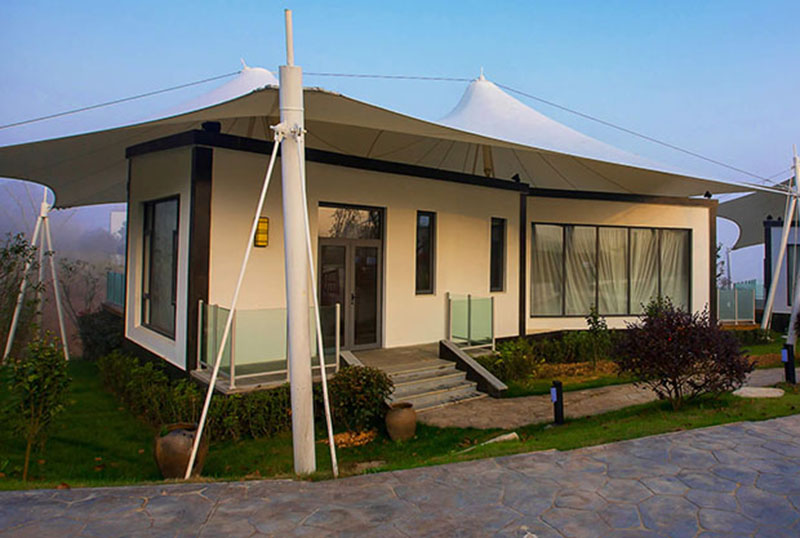 Luxury Glamping Tent is Built in The Wild Environment, How is It Insulated?
March 02,2021
The birth of Luxury glamping tent will undoubtedly add a splendor to the scenic camp. With the increase of tourists, the usage rate of camping tent will also increase greatly. In 365 days a year, the weather is unpredictable, high and low temperatures rep
Watch Our Videos
Luxury Eco Friendly Tent Structures Lodges for Tea Garden Holiday Hotel
Luxury Sustainable Hospitality Eco Tent Structure Villas
News Hot Search