In Addition to Building Permits, What Else Needs to be Done to Build a Tent Hotel Camp
September 17,2020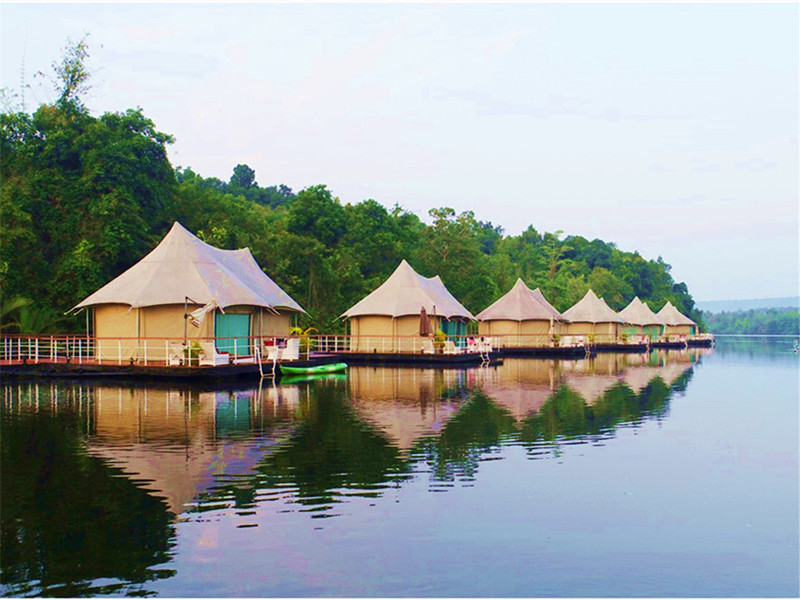 1. Apply for a building permit.
Some countries stipulate that land for real estate construction needs to obtain approval documents from local government departments. Especially in Italy, we have several customers who have completed the camp planning, tent house design, layout, etc., but the local construction permit was not approved and the project could not be carried out.
2. Determine the service reception, guest room accommodation and catering reception of the garden tent.
These three receptions are the most basic structure of a yurt tent, and then you can selectively expand entertainment facilities, tourist routes, etc. The biggest selling point of frame tent is to allow customers to be in contact with nature. Therefore, the view that can be seen from the location of tent rooms is very important. Most of the reasons why customers choose tent hotels are for the viewing experience superior to ordinary hotels. China has a vast land and resources. There are countless scenic spots, as long as you are looking for it, you will surely find a lingering scenery, as the selling point of the tent hotel!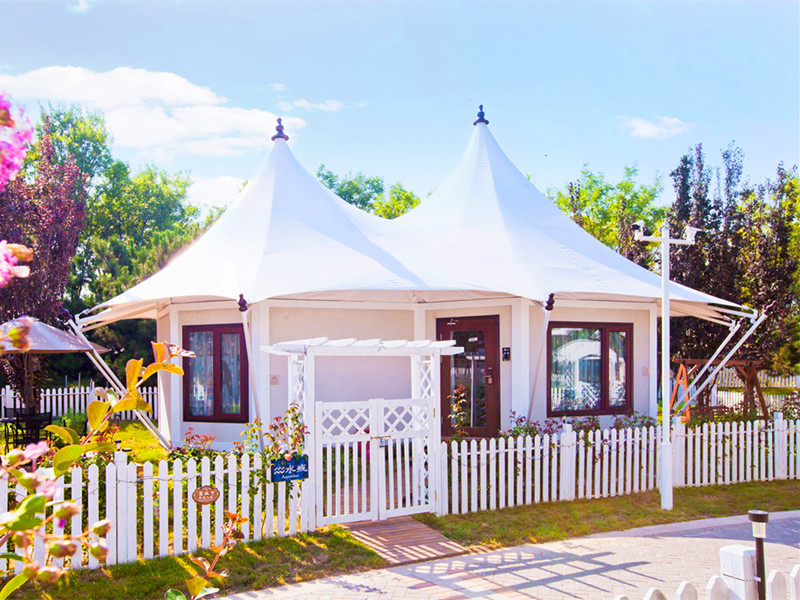 3. Laying of hydropower lines and sewage pipelines.
First of all, the glamping bell tent is not a arduous mode of outdoor camping with a tent and a flashlight overnight. The tent hotel has hotel-like supporting equipment, not only has an independent bathroom, but also a comfortable bed, guest room wake-up service, etc. To ensure the normal operation of the water and electricity equipment in the camping tent, it is very important to lay the water and electricity lines. The sewage pipes and the water and electricity lines can be designed at the same time. Here, our can guarantee that as long as the camp site can be connected to water and electricity, it can provide internal Hydropower circuit diagram, as long as you have an experienced construction team.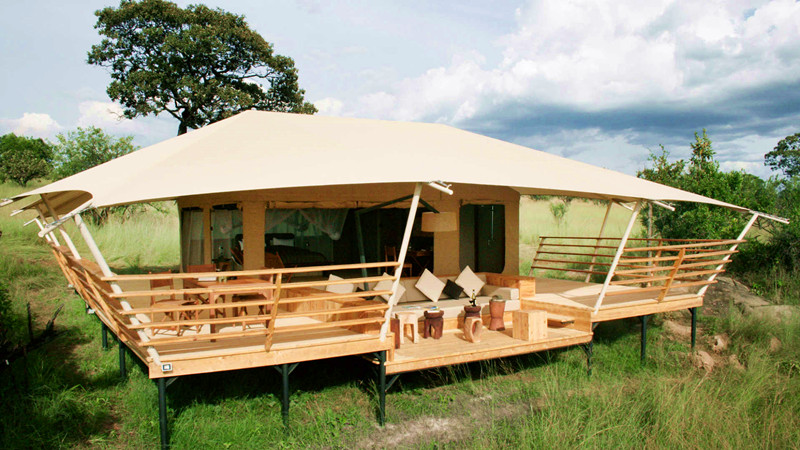 4. Build a platform.
When the location is selected, our team suggestion is to build a platform, which can solve the problem of special terrain in the field, and can prevent the infiltration of water, which is more high-end and beautiful. There is a transparent platform base to effectively isolate Moisture on the ground can eliminate hidden dangers of rheumatism. In addition, the platform can also provide perfect protection for flowers and vegetation.
BDiR Inc. currently focuses on tourist attractions and special camps, providing hotel-style wild luxury tent design customization and tent camp planning services. If interested, please contact [email protected]
Hot Search:
Previous: How to Turn a Tensile Membrane Tent Hotel into a Holiday Accommodation?
Next: How About the Shockproof Effect of Membrane Structure Construction
Archives
News at BDiR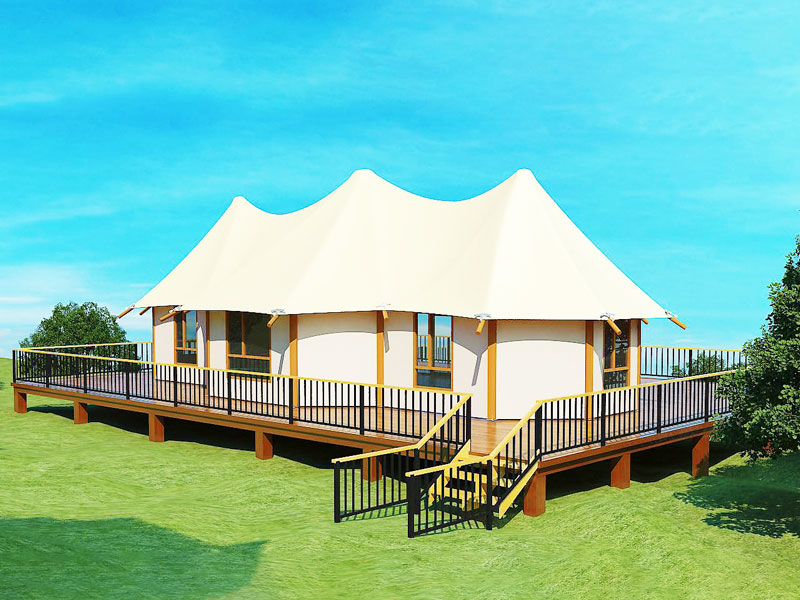 How to Customize Your Own Glamping Tent
July 29,2022
Glamping tents are available in a variety of styles, perfect for your next family vacation. Choose from beautiful, custom-designed tents or demos. Many luxury tents feature an on-site spa, full 5' sidewalls and steel D-rings at the eaves. Having 6+ foot s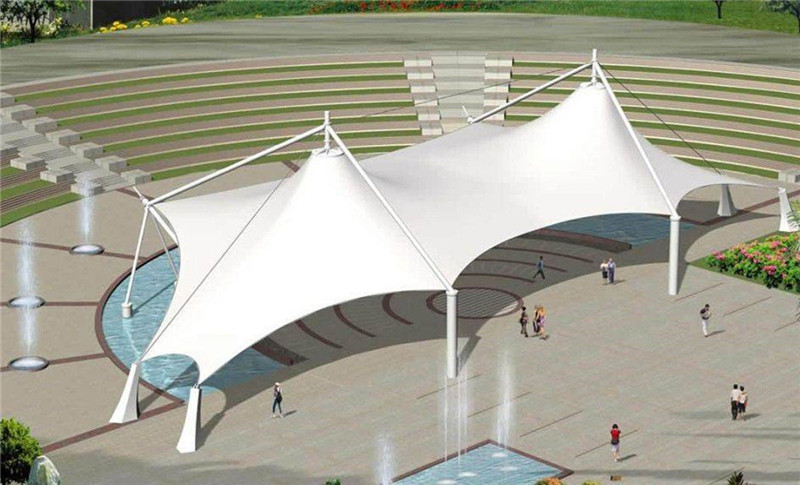 Tensile Structure Uses and Advantages
July 27,2022
A tensile structure is a lightweight fabric structure that carries loads by utilizing tension. Stretch Structures Fabric Structures describe various stretch film structures and the current state of knowledge. Tensile fabric structures are commonly used in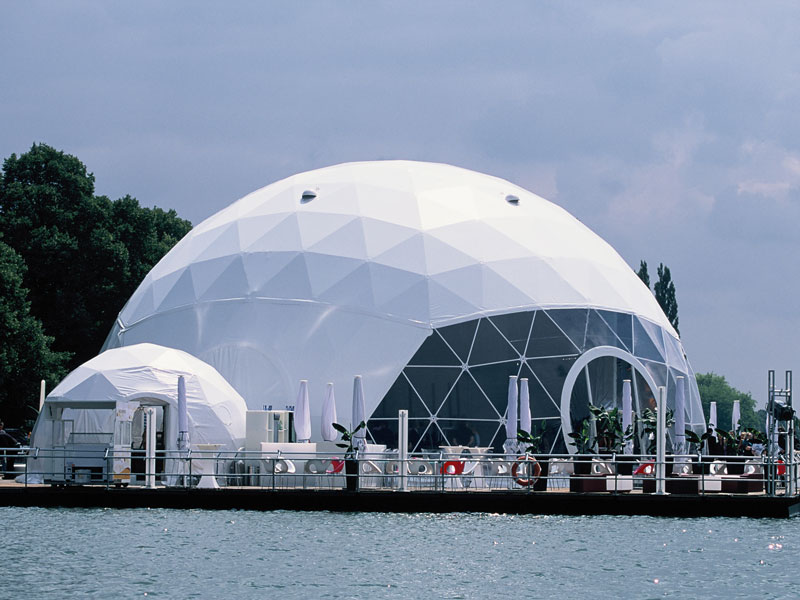 Geodesic Dome Tents Suitable for Living and all Types of Activities
July 22,2022
Geodesic domes have become popular venues for events. They are perfect for a variety of uses including exhibitions, wedding banquet halls, press product launches, makeshift classrooms, ice rinks, and even swimming pool yurts. You can even build one yourse
Watch Our Videos
Luxury Eco Friendly Tent Structures Lodges for Tea Garden Holiday Hotel
Luxury Sustainable Hospitality Eco Tent Structure Villas