How is the Membrane Architecture Increase Stability in Philippines?
March 20,2020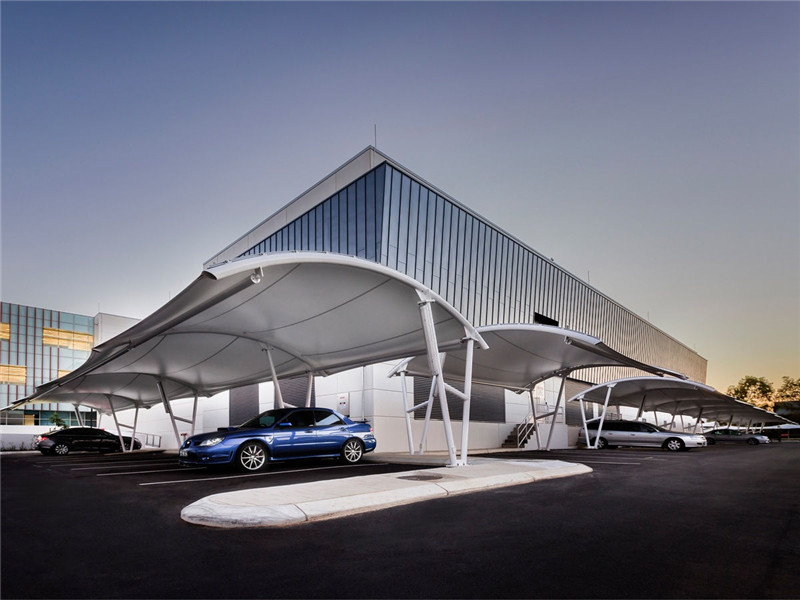 The Republic of the Philippines is located in the Western Pacific. It is a multi-ethnic archipelago country in Southeast Asia, with an area of 297,700 square kilometers and a population of 110 million.
How to strengthen membrane structure building? In daily life, the canopy construction we use the most is even a parking shed. In some areas, wind and rain are frequent. At this time, we need to strengthen the membrane structure parking shed according to actual needs.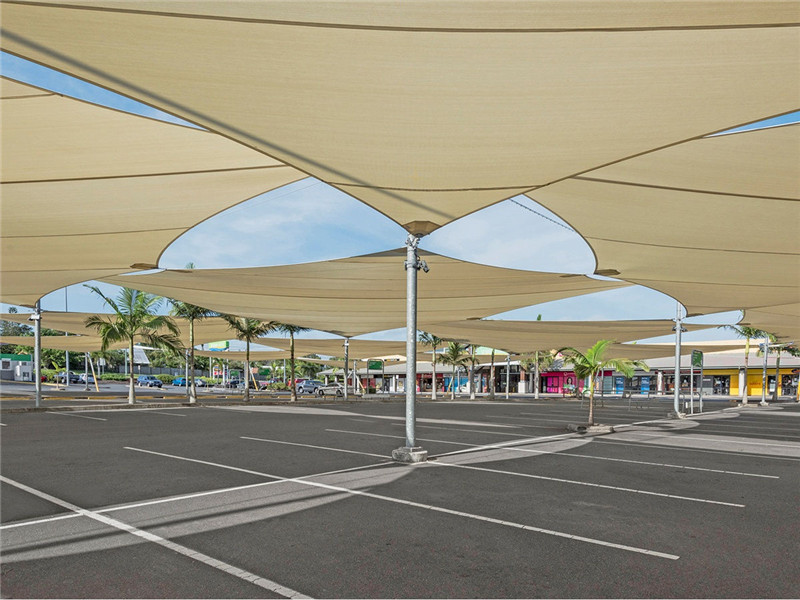 The main structure of most tensile roof structures parking sheds is a metal keel and a membrane top structure. The metal keel is connected with a metal bracket and the ground plane. The area of the ground plane is the key to the stability of the membrane structure parking shed. We can usually add stainless steel columns The method to increase the firmness of the parking shed is as follows: Add a foundation of 15-20 cm near the original metal pillar 5-10 cm, install a stainless steel pipe with a diameter of not less than 5CM, and the keel support on the top of the shed Welding is the most effective way to strengthen it.


We can also reduce the resistance to wind and rain by changing the membrane material with higher toughness and smoothness, and increase the tension of the fabric shelters in disguise to increase the firmness.
We also have a little trick to increase the firmness of the membrane structure parking shed, because the reason for the formation of the membrane structure parking shed is that the roof is spread out according to the tension of the membrane material, so we can connect the roof with stainless steel pipes. This can effectively resist the attack of wind and rain.
The above is the answer to how to strengthen the membrane structure building.

Hot Search:
Previous: Large Transparent 10m Dome Tents for Commercial Activities
Next: A Hotel Tent Can Lets You Release Stress, Have You Tried It?
Archives
NEWS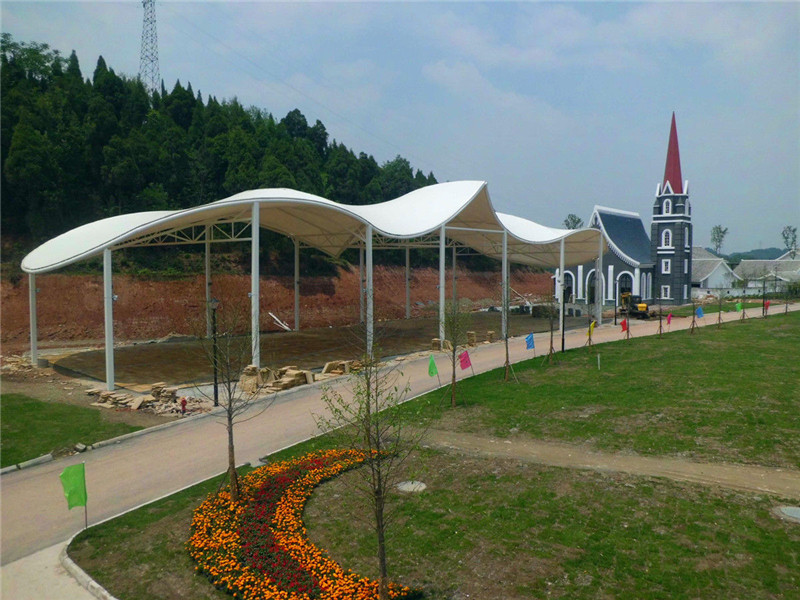 Modern High Quality Membrane Construction ,Fabric Building in Kazakhstan
April 03,2020
The Republic of Kazakhstan is a landlocked country located in Central Asia, with an area of ​​2,724,900 square kilometers, accounting for about 2% of the earth's land surface area, and the territory spans Asia and Europe.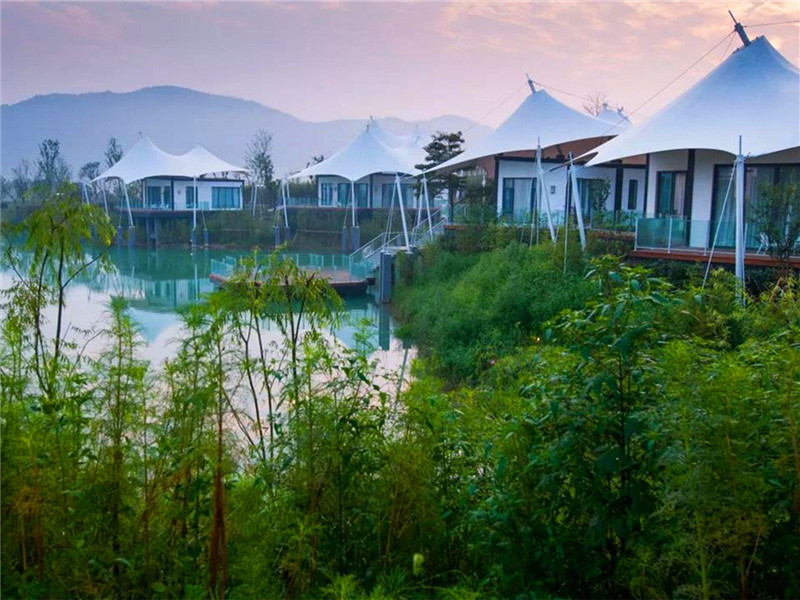 Uniquely Designed Luxury Safari Tents, Hotel Tents in Madagascar
April 02,2020
If you're tired of the same high-end hotels, or can't stand the normal hotel anymore?You can try wild luxury hotel tents, which have an experience and wild fun that ordinary hotels can't match.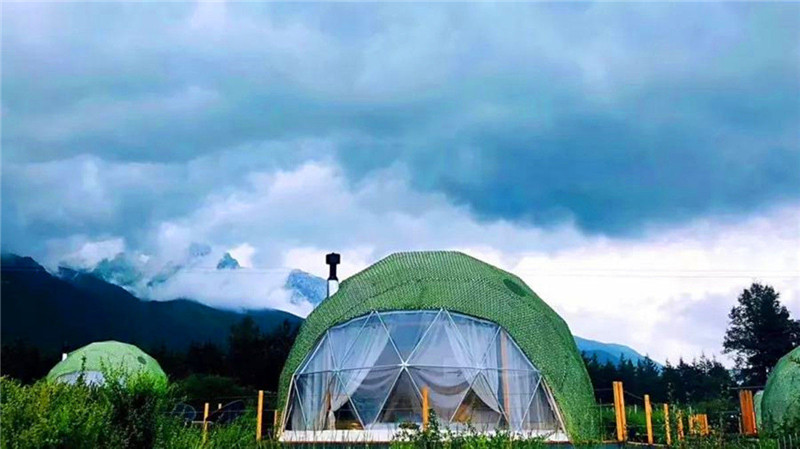 The Eco Dome Tent Blends in Harmoniously with the Landscape
April 01,2020
A true invitation to experience luxury in the mountains, in harmony with nature and its elements.
VIDEOS
Luxury Eco Friendly Tent Structures Lodges for Tea Garden Holiday Hotel
Luxury Sustainable Hospitality Eco Tent Structure Villas
News Hot Search