Geodesic Dome Tent - Chiang Mai, Thailand
November 08,2019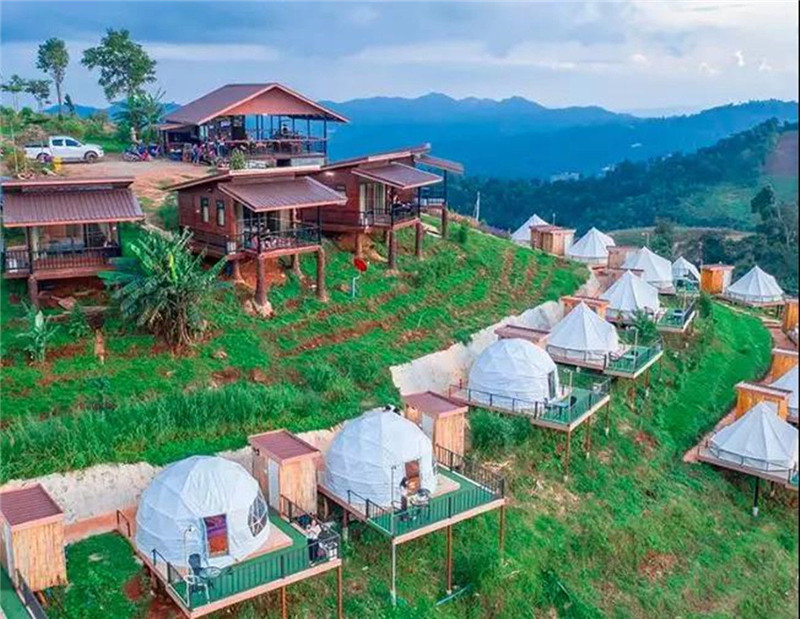 As people become more and more intimate with nature, many forms of hotels that are close to nature are beginning to emerge. There are a bunch of tent hotels in Chiang Mai, Thailand.
Outdoor hotel tents are available in a variety of styles, among which geodesic dome tents are a major member. Due to their simple structure, high production efficiency, special shape and affordable price, spherical tents are now a favorite product in the market and the most current stage of our company. A heavyweight product.

The following highlights product attributes and characteristics: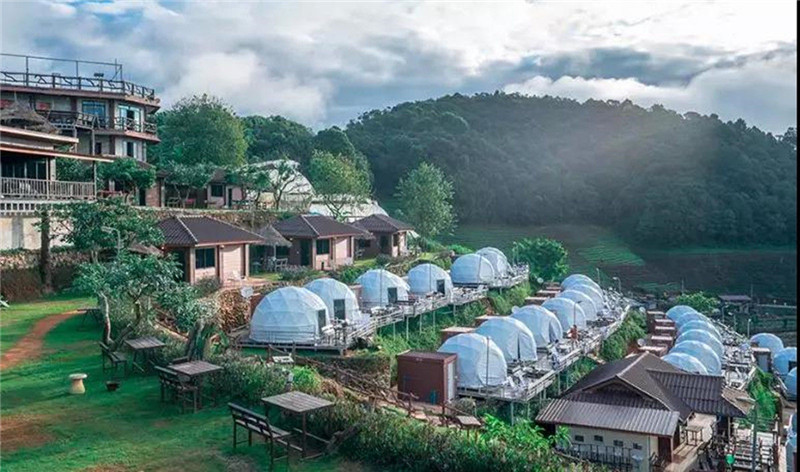 1. Product material: The main frame is steel. The surface is hot-dip galvanized and sprayed. It is more beautiful, rust-free and more durable. Different sizes use different diameters. Outer frame sealing material: most make up of 850g per square meter PVC or glass, pvc material flame retardant waterproof and UV resistant.
2. Structural advantages: The overall inverted triangular structure makes it fixed or aluminum alloy frame, and the overall structure has strong wind resistance. The structure is flexible and stable. The spherical tents are available in various sizes and can be selected according to different floor space. Currently, spherical tents with a diameter of 5m-60m can be customized. In addition, it can be transported and moved to other places to build, and the construction time is fast. Generally, the spherical body of 2-3 people less than 10 meters can complete the construction of the main structure and the upper cover cloth for 4 hours.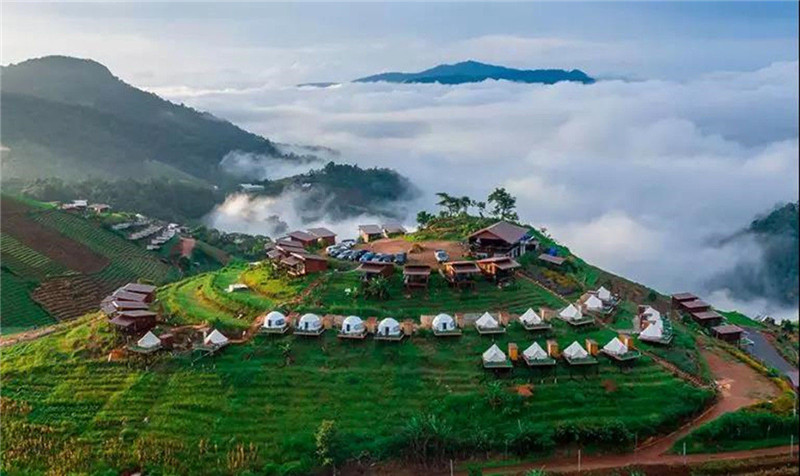 3. According to the custom effect: the structure shape can be changed as required. The cloth can be customized in a variety of colors, and the required information and patterns can be printed.
Hot Search:
Previous: Tent Hotel Resort is Ideal for Ecotourism with Tunisia
Next: Tent Resort - Tourism Great Development Potential in Papua New Guinea
Archives
NEWS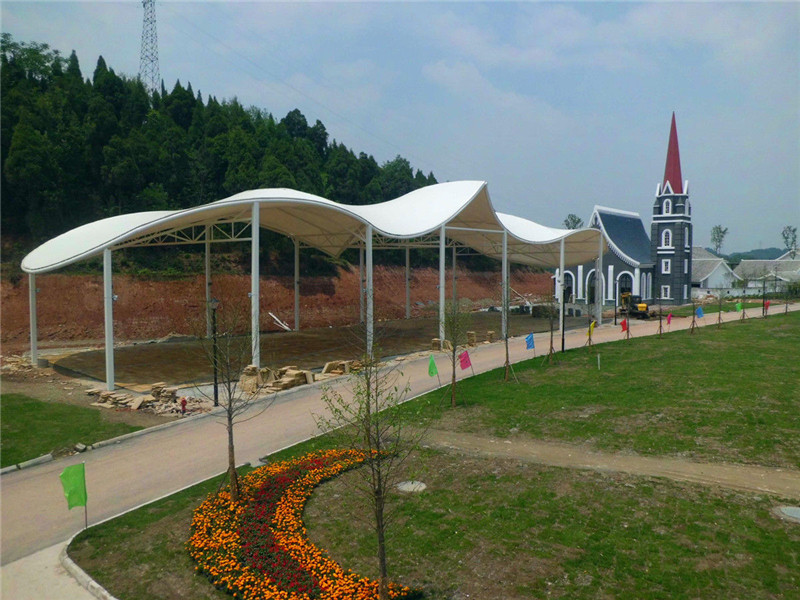 Modern High Quality Membrane Construction ,Fabric Building in Kazakhstan
April 03,2020
The Republic of Kazakhstan is a landlocked country located in Central Asia, with an area of ​​2,724,900 square kilometers, accounting for about 2% of the earth's land surface area, and the territory spans Asia and Europe.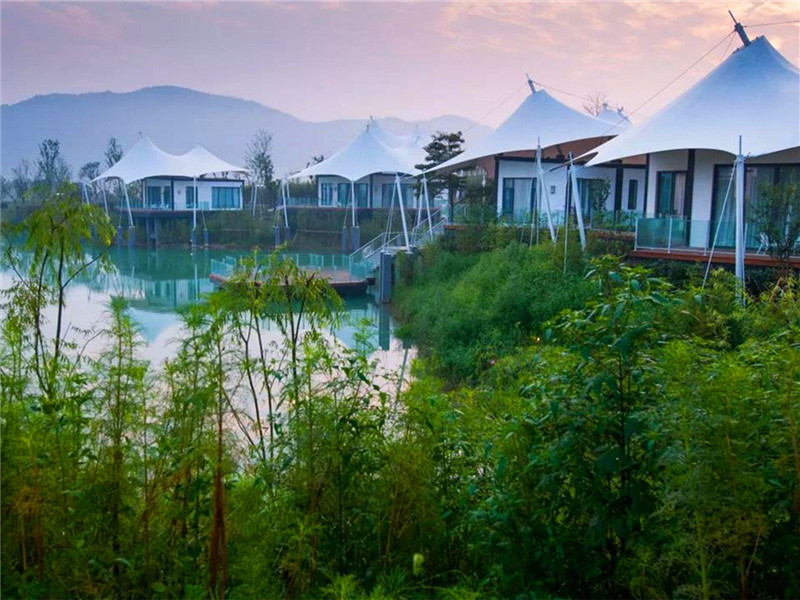 Uniquely Designed Luxury Safari Tents, Hotel Tents in Madagascar
April 02,2020
If you're tired of the same high-end hotels, or can't stand the normal hotel anymore?You can try wild luxury hotel tents, which have an experience and wild fun that ordinary hotels can't match.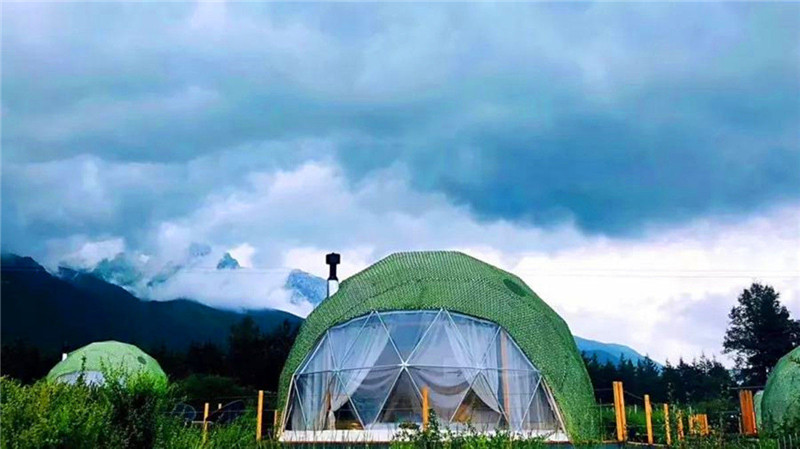 The Eco Dome Tent Blends in Harmoniously with the Landscape
April 01,2020
A true invitation to experience luxury in the mountains, in harmony with nature and its elements.
VIDEOS
Luxury Eco Friendly Tent Structures Lodges for Tea Garden Holiday Hotel
Luxury Sustainable Hospitality Eco Tent Structure Villas
News Hot Search